Having her pieces spotted on Hollywood's coolest kids like Halle Berry, Carry Underwood, Sofia Vergara, Mary J Blige, Kesha, and Lady Gaga is just another day in the life of jewellery designer Payal Shah. Most recently, her pieces were seen on Nick Jonas at the MET Gala. For someone who has tasted much success, it is surprising then that Shah did not originally set out to be a jewellery designer.
After studying architecture and interior design in London, she moved back to her hometown, Hong Kong, and started working on furniture for luxury hotels. As a daughter of diamond merchants, jewellery was never an alien subject, and Shah often designed pieces for herself or her mother. "But one day a jewellery company asked me to collaborate on a capsule line which did really well. I realised how much I enjoyed the process of storytelling through gems. So while building a brand was never part of the plan (I was planning to venture out as a wholesale designer) that is how L' Dezen was born in 2011," explains Shah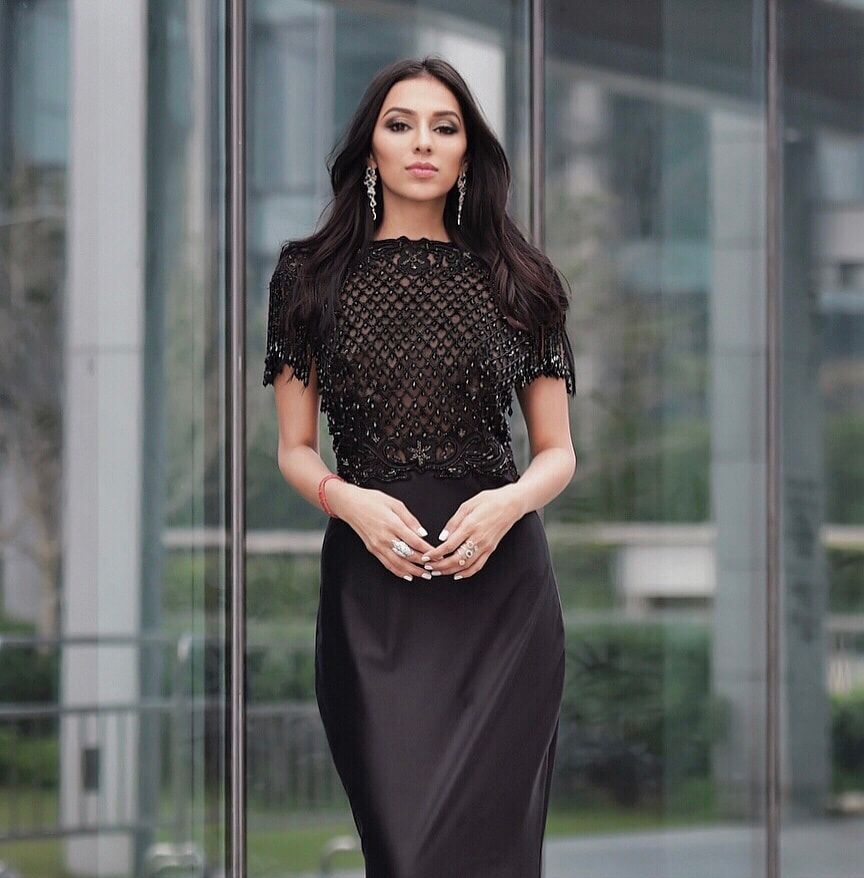 Jewellery designer Payal Shah capitalises on her education to marry the construction of her pieces with a forward-thinking architectural bent, giving L' Dezen its inimitable identity. A penchant for rough slice diamonds, rose-cuts and fancy shapes means the jewellery is handmade and exceedingly intricate. Another signature is statement pieces that are, in fact, extremely lightweight.
Lifestyle Asia India speaks to jewellery designer Payal Shah about her inspirations, celebrity patrons and investment advice ahead of her new collection launch in June.
On her latest collection I truly enjoy the process of creation. I can tell you exactly when and where I conceptualised every piece I've designed. This collection will be unveiled in Las Vegas, and is centred around fancy shape diamonds and brushed gold in geometric patterns. They are a little heavier than our usual pieces, but have a very a strong, bold aesthetic. The line also includes a few unisex pieces, making it my maiden tryst with men's jewellery.
On her design language Our central focus is creating pieces that are wearable luxury. They are the kind you put on when you want to feel special. Our pieces are such that they can be styled very individualistically, and I have seen patrons wear it from the red carpet to conferences. The #LDezenDiamondGirl is intelligent, modern, and savvy. For her, jewellery is a piece of art. It becomes truly valuable when emotions are added to it. I like for the piece to tell a story, this is of paramount importance to me. The biggest compliment for me is when I'm told that my designs are great conversation starters.
On what inspires her Inspiration is everywhere. Experiences, travel and conversations inspire me. I'm also inspired by businesswomen and how they develop, sustain and enrich their relationships to achieve success and creativity. I build a lot of collections around things I love — architecture, nature, neo-Gothic design, and representations of the urban jungle I grew up in. I also thrive on observing my clients, and studying how they resonate with the different designs.
On L'Dezen's celebrity patrons The first time I spotted my piece on a celebrity was when I was watching American Idol and Sharon Osborne was wearing my Aristato earrings. I had recently sold that design to a store in New York, so I immediately called them for a lowdown. It turned out that Osborne's stylist had bought the piece for her to wear — she thought my pieces were extremely unique and were unlike anything she had seen before. Soon after, I made more connections in Los Angeles, and then there was no looking back. I was dressing stars I idolised, such as Jennifer Lopez and Katy Perry, and this also gave my brand a global audience.
On jewellery trends and must-haves Studs are a great investment and can easily dress up the simplest of outfits. Pick a design that's versatile and can be worn from day to night. L' Dezen's Bella slice diamond stud is organic in shape with a diamond halo around the stone. It comes in various colours and sizes. Another must-own classic is a tennis bracelet. It's the kind of piece you never have to take off.
Coloured jewellery is trending as well. Opt for pieces in two-toned golds by mixing rose, yellow and white gold. These create a fun look and are versatile to wear. I am all about designs that allow me to punctuate precious and semi-precious stones with colour, especially blue sapphires and green emeralds. I enjoy working with bold colours and mixing them with diamonds to create a lively and fearless-looking piece. I love the pop art movement where the colours are vibrant and full of energy. The art form is reflected in my designs through a combination of shapes as well as how I play with colours.
On jewellery shopping advice There is never an ideal time to buy something. If you find a piece that really captures your heart, and you are in a position to purchase it, just go for it. That way you can keep building a strong personal collection, and each buy will hold a cherished memory too. I also think jewellery is a great way to reward yourself when you hit an important milestone — it could a promotion or meeting a personal goal!
All images: Courtesy Payal Shah