If there is a fashion chameleon in Bollywood that can pull off any look or rather make his own, it's Ranveer Singh. The actor's recent shoot has him dressed up head-to-toe in Gucci except for a big layered gold necklace from one of our favourite homegrown labels, Valliyan by Nitya Arora.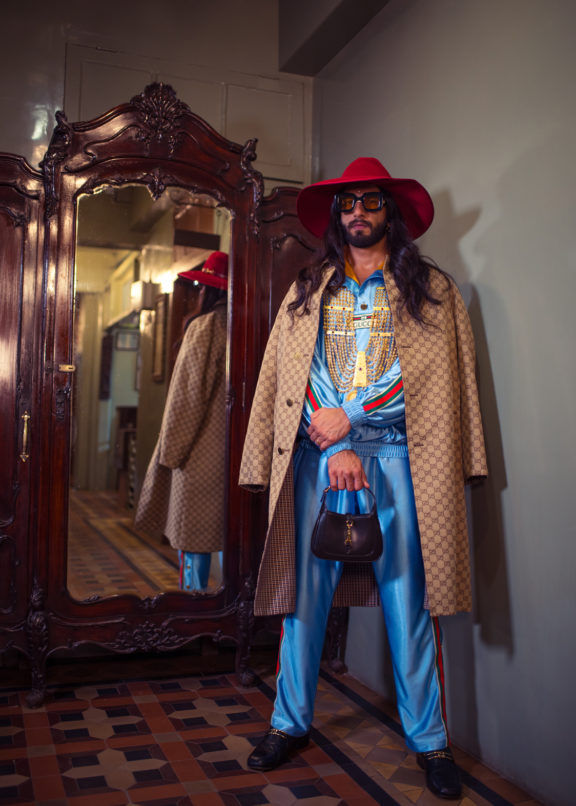 The look that's breaking the internet has Ranveer Singh channelling Alessandro Michele, the artistic director of Gucci, with his long tresses and beard. Many have also compared his look to Jared Leto, another Gucci ambassador and American actor/musician. Styled by Nitasha Gaurav, he is dressed in a lustrous blue tracksuit with a GG monogram trench coat and a mini Jackie bag. "Ranveer Singh is one of the few people who can do justice to an iconic look like this," says Nitya Arora of Valliyan, a jewellery label that has enticed us with its avant-garde pieces since 2008.
"We've done custom jewellery for Ranveer Singh in the past, and Nitasha (Gaurav) called me to say she needed some small colourful pieces for him. At that time, the information that the shoot was for Gucci was on the embargo, so I didn't know. I suggested this gold necklace to her, as he's one of the few people who can carry it off. She was like, please send that along with other options. It's so mysterious, but in 2019, I had styled a spread for Verve magazine and had used the same necklace for a look. And serendipitously, the same necklace made it to Ranveer's final look," shares Arora.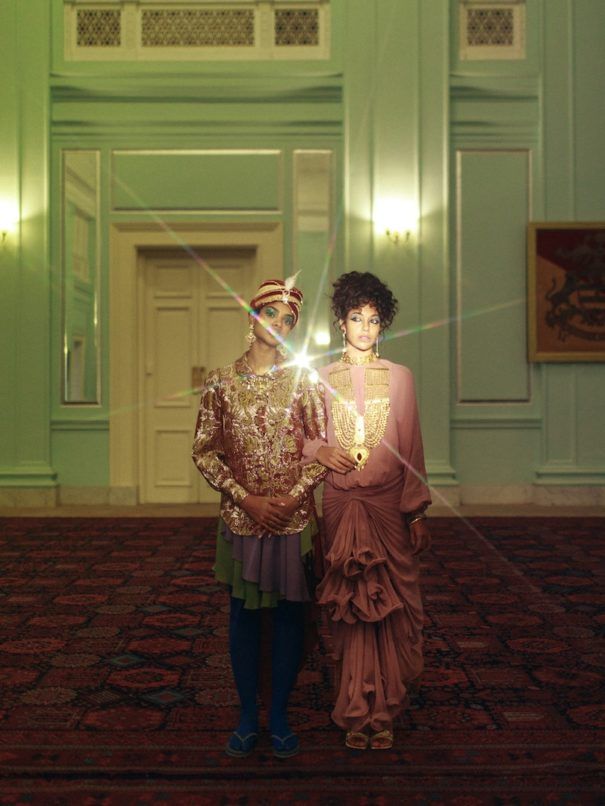 "Valliyan's jewellery collections are vastly inspired by traditional jewellery, especially temple jewellery which is a recurring theme in many pieces," says Arora. The chunky, heavy metal gold necklace worn by Ranveer Singh in the Gucci look is one such custom piece that is inspired by the Cartier necklace worn by Maharaja of Patiala and the gota and money malas worn by grooms on their wedding (more so in the 90s). Handcrafted in copper, a metal that is said to have healing properties, with an 18k gold plating, the necklace has a beaten gold heart in the centre, a recurring motif for Valliyan and even Gucci. It uses the Bengali jewellery making technique chilai and has an enamel centre.
Seeped in a surrealistic aesthetic, the jewellery at Valliyan is always larger than life and has that certain Joie de vie that makes it so unique. For Nitya Arora, fashion is all about escapism and fantasy and projects like this and fashion icons like Ranveer Singh help her achieve that.
All Images: Courtesy Nitya Arora