Jewellery labels in India resonate with decadent gold neckpieces, traditional polki, and kundan. But, these young designers have reshaped the modern Indian jewellery space by designing the coolest workwear jewellery. We round up our favourite workwear jewellery labels that are creating timeless pieces.
Taking a detour from traditional aesthetic, these labels have made the idea of jewellery more approachable; think statement earrings that can be paired with your formal pantsuit, a slim ring that goes well with basic white shirt, or even minimal hair accessories that add the right amount of style in minutes.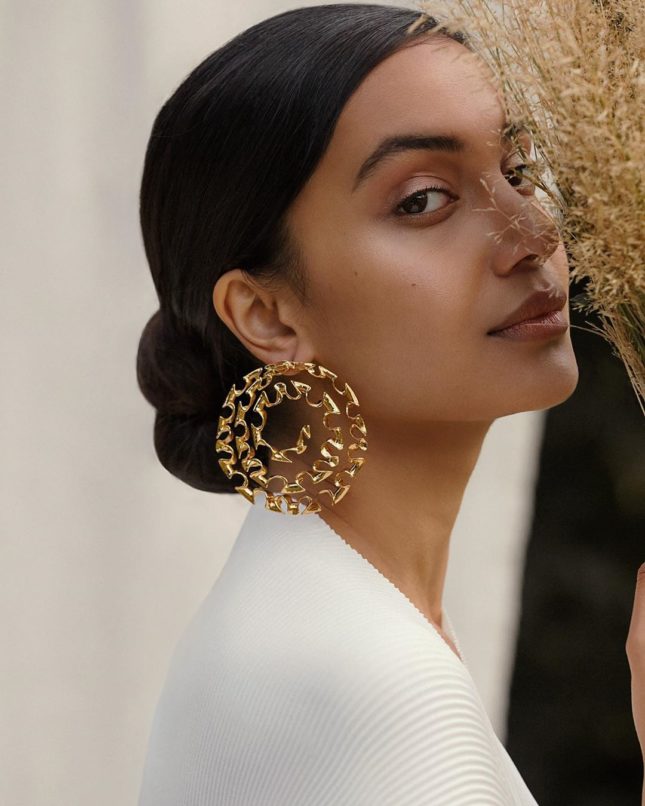 The brainchild of Suhani Parekh, Misho is known for sleek variations of hoops, interesting range of pendants, and minimal hair clips. Inspired by sculpture, Parekh can be credited for introducing a new narrative in India that tethers fashion and art. Crafted in sterling silver, today Parekh's pieces have been embraced by the likes of Sonam Kapoor and Kendall Jenner. Whether you are looking for a personalised pendant to pair with your formal shirt dress or a bold, statement ring to zing up your office look, this is your label.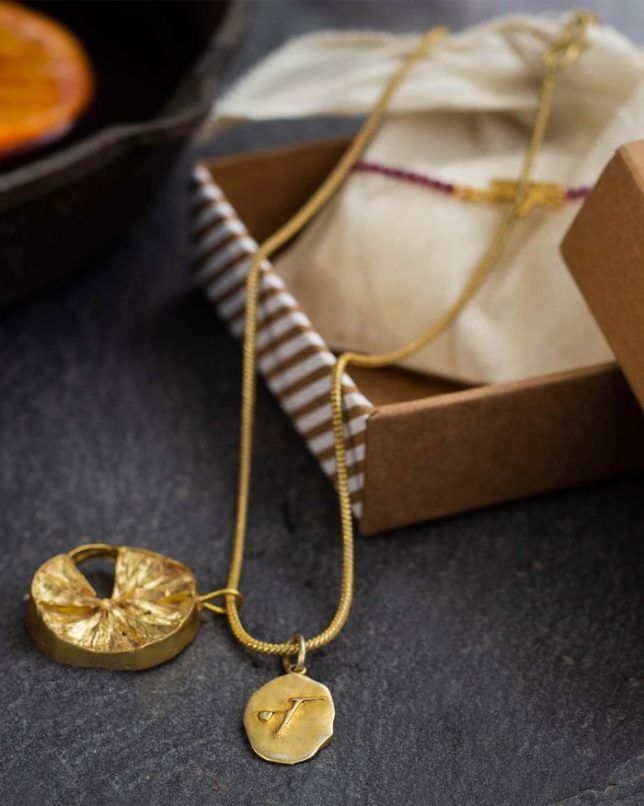 If you are on a lookout for pieces that look raw with an undertone of sophistication, then this is the your brand. Inspired by everything flora and fauna, you will find brooches inspired by bees, pendants inspired by chilli, cardamom, and even lemon slices. Besides this, their range of fabric jewellery featuring interesting brooches can also be opted in case you want to infuse a pinch of fun to your formal look. Crafted in brass, Nicobar's range of whimsical designs will not let you down.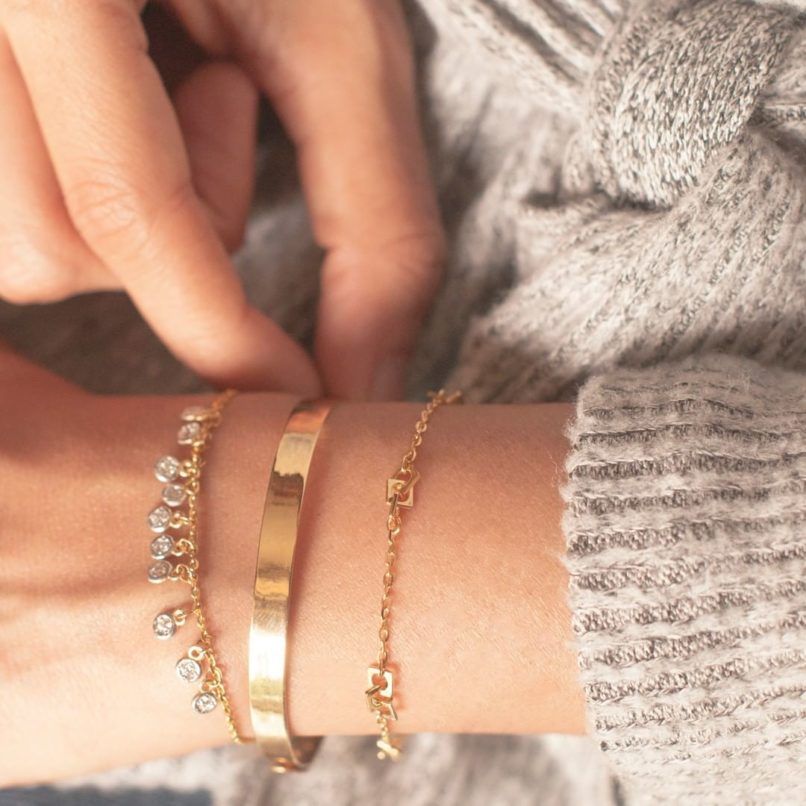 Founded by Aakriti Tapuriah and Rashi Sanghvi in 2018 , STAC as a brand thrives on the idea of simplicity. Expect a range of hassle-free, classic and contemporary pieces carved in 18 kt gold. From their minimal gold bracelets studded with diamonds to honeycomb hoops, STAC redefines everyday luxury.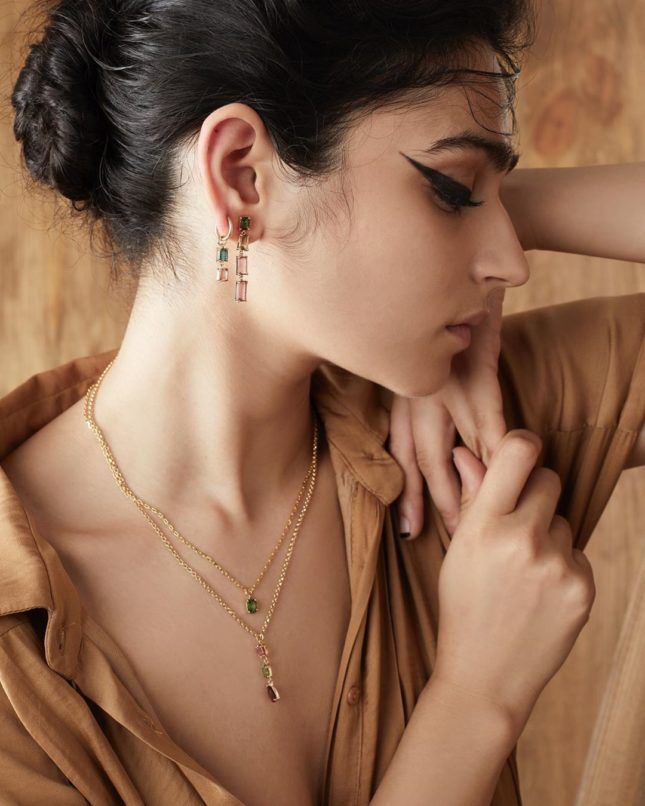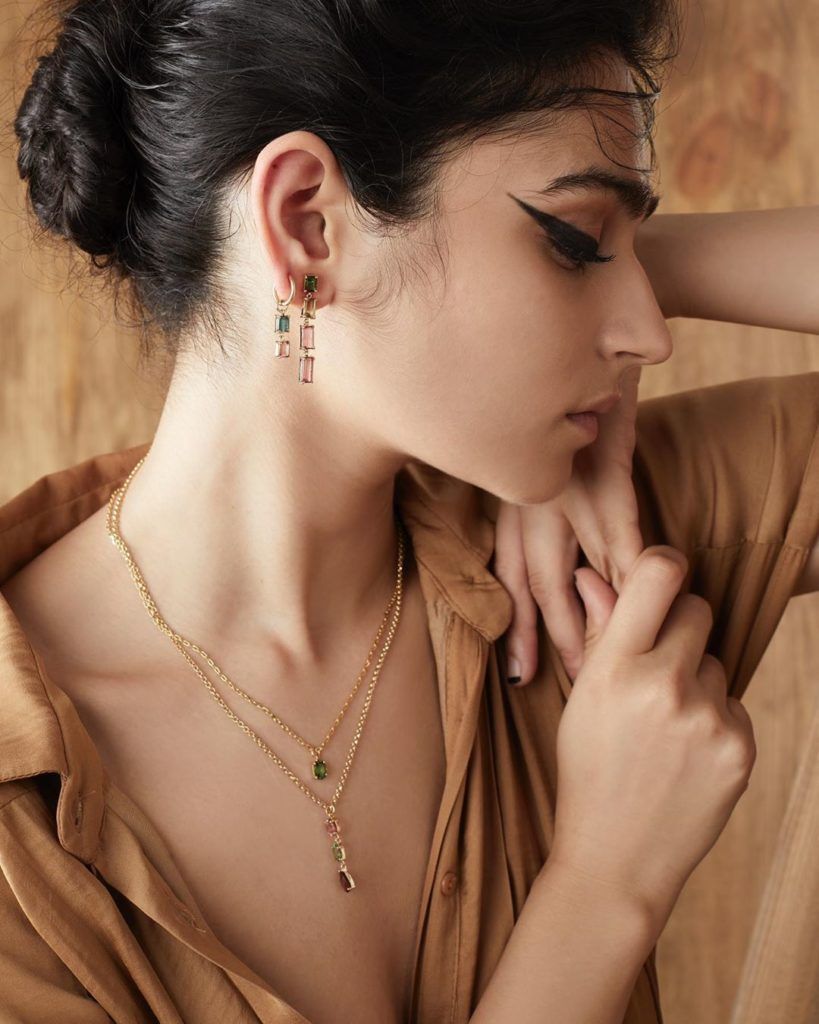 For anyone intrigued by everything minimal, The Line is your label. Founded by Natasha Khurana in 2015, the label is known for its range of handcrafted contemporary 18kt gold pieces. One look at the range of needle-inspired earrings, disc-inspired pendants, and sleek cuffs that can be stacked together will prove how this brand has created an evolved narrative. There are also pieces studded with diamonds, pearls, emeralds, sapphires, and rubies that make this label edgy.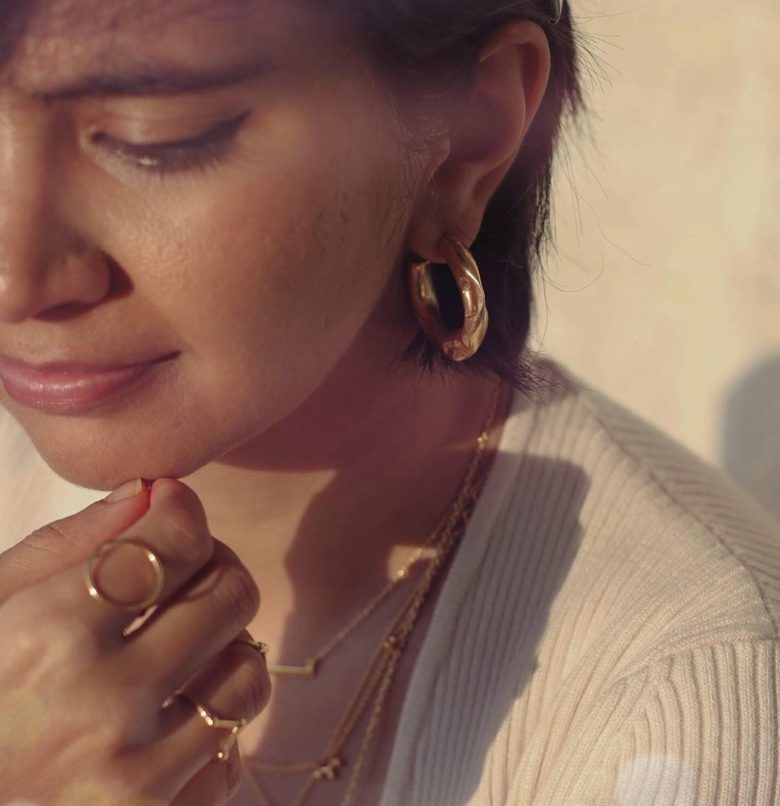 Veering away from everything decadent and maximal, Shop Lune offers a range of minimal, modern jewellery. Launched by Sreesha Shetty in 2012, Lune has become a preferred brand for jewellery enthusiasts. Shop for sculptural cuffs, and earrings and neckpieces in brass and coated in 1 micron gold at the flagship store in Chimbai village, Bandra. Actors Ananya Pandey and Jhanvi Kapoor are fans.