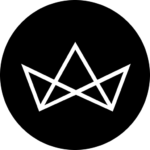 Actor Vijay Deverakonda's fashion line has launched on Myntra. Here's a look at other top celebrity fashion brands
Rowdy, the fashion line by actor Vijay Deverakonda, is now available on Myntra.
Deverakonda, known most for 'Arjun Reddy' (recreated in Bollywood as 'Kabir Singh' last year) has a huge and loyal fanbase across the country, and when he launched his online fashion brand in 2018, the mobile app crashed on the fifth day due to overwhelming demand, firmly establishing it as a top celebrity fashion brand.
With over two lakh downloads on iPhone and Android devices, the brand had been listed as India's No.1 mobile app in the Lifestyle category on both platforms. To take it to the next level, Rowdy has now associated itself with the Indian fashion e-commerce company, Myntra. The association was announced yesterday at a Sundowner Party in Hyderabad, hosted by the Vijay Deverakonda himself.
The first celebrity fashion brand to originate from the Telugu film industry is all about street fashion, and personifies the rebel attitude and style of the actor. Targeting students and young adults, this affordable fashion line is the perfect blend of trends and comfort. Many Indian celebrities have taken over the fashion scene by introducing labels, including designs drawn from their experience and knowledge of the industry. Check out other Indian celebrities who have started their own fashion lines to bring a little bit of themselves to their loyal fans.
A Salman Khan-owned brand, it is one of the most popular celebrity fashion brands, and is currently scoring big in the Indian market. Apart from being a fashion and accessories brand, it is also a charitable organization. Being Human reflects the style of Salman Khan and is still going strong, thanks to his fanbase that is a force in itself. Known for its affordability and style, the brand is available at outlets as well as online platforms.
Rheson by Sonam Kapoor
Known for her red carpet looks, Sonam Kapoor is a celebrity who does fashion like no one else. Along with her sister and stylist Rhea Kapoor, she collaborated with shoppers stop to launch 'Rheson', a fashion brand that is all about accessible glamour at an affordable price point. Keeping up with fashion trends and blending them with personal taste, the brand is donned by other celebrities as well as trendsetters of all age-groups.
One of the highest paid actresses of the country, Deepika Padukone owns this fashion brand in collaboration with Myntra and the French design agency, Carlin. This brand has a strong collection of both wearables and accessories at affordable rates, putting it on the wall of fame of celebrity fashion brands. An extension of her personality, the brand also features outfits worn by the star herself in films and events.
HRX by Hrithik Roshan

An exclusive fashion brand by Hritik Roshan, HRX is India's first homegrown fitness brand. Taking inspiration from the star's work ethic, it represents his passion for fitness and healthy lifestyle. Available on online platforms, apart from casuals and easy actives, the brand also offers footwear and accessories. 
Skult by Shahid Kapoor

In partnership with Abof, an online fashion shopping destination by the Aditya Birla Group, actor Shahid Kapoor owns this athleisure fashion brand. Standing for Shahid+Cult, the brand takes pride in its lightweight fabrics like cotton viscose and slub jersey, among others to take the concept of comfort and fun to the next level.
Nush by Anushka Sharma
Anushka Sharma started her own clothing line in collaboration with shoppers stop. One of the most notable celebrity fashion brands, it deals with bright ethnics and hip western outfits, accessories, and footwear. Not as affordable as other celebrity brands, Nush offers unparalleled quality and style, and is famous among the celebrities themselves.
One8 by Virat Kohli
The country's cricket team captain Virat Kohli recently launched his fashion brand in collaboration with Puma. It includes a range of sports wear, performance apparels, footwear, innerwear, and accessories. The brand also launched a select range of formal footwear and accessories. Available at online portals and brand outlets, the brand focuses on versatility and function.
The Label Life by Malaika Arora, Sussanne Khan, and Bipasha Basu
With a brand motto of fashion for women of all shapes and sizes, The Label Life includes everything from casuals and homewear to formals and festive wear. The label is known for its high quality and affordable rates. With a huge range of sizes and body types taken into consideration, it has something for every woman.
All images: Courtesy Instagram