The so-called new normal has begun to dictate new lifestyle codes to all of us. The most significant change is seen in the way we work. At the centre of this reimagined workplace is the video conference, which has (and is likely to) become a daily fixture for most of us. That being said, work from home or video conferencing also comes with its fair share of style etiquette. You are, after all, still in a professional setting, although at home, and hence dressing the part is extremely important. We decided to bring you a sartorial guide to video conferencing.
What is considered appropriate video-conferencing attire?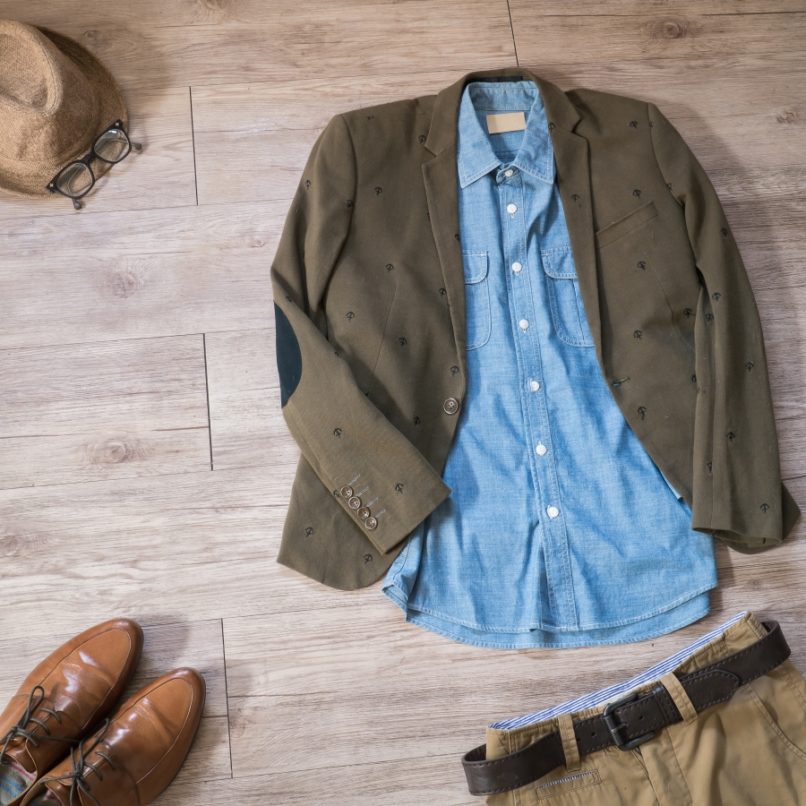 Thankfully for us, sartorial codes at the workplace have been relaxed. This means that you are not (hopefully) required to wear a suit and tie at home, even if you do so at your office. A simple Oxford or chambray shirt can do the trick. You don't necessarily need to bring out your super formal shirts, as they might look overdressed.
Now is the time to bring out all your casual button-down shirts, denim, cotton, chambray, piqué etc. Preferably one in a solid, eye-pleasing colour to make your presence felt and elicit attention. Ensure that your shirt is crisp, avoid flamboyant prints that give out an extremely casual vibe.
Our pick: The chambray shirts by Brooks Brothers are simple, elegant and give out an effortless American-chic vibe.
Focus on collars
For the first time in history, no one is looking at your shoes or trousers. Given the frame format of video conferencing, the focal point of your attire lies in the collar. Hence, as much as possible, opt for collar-tees (i.e. polos) or simple shirts over tee-shirts. Ensure that your collar is well-ironed and in good condition. A droopy, ill-fitting collar could come across as unprofessional. Now is not the time to wear your favourite old tee-shirt with an out-of-shape collar.
Our pick: Nothing like a classic Lacoste polo in a myriad of summer colours.
Jacket or no jacket?
This is a tricky question. While the trend largely stays away from jackets on video conference, sometimes it is a requirement, especially if you are the one addressing a larger group, in a more formal, corporate domain. Opt for a classic coloured sports coat, unlined travel jacket or blazer over the suit jacket. The idea is to adopt a smart casual or semi-formal vibe, without looking too dressed up.
Our pick: Mumbai-based tailor HP Su Misura makes some nifty blazers, tailored to perfection and customised with your favourite buttons and lining fabric.
How to make house clothes work?
We get it — you are scheduling your work calls while juggling a dozen household tasks. There are a few smart tips where you can instantly make your house clothes work. Think "chest up". Picture yourself in the camera frame and evaluate if your attire is appropriate. You can instantly dress up an old tee with a smart jacket, a hoodie or a waistcoat. Another insider's hack – your sporty gym jackets in a dark colour could also work over a house tee to make you look spiffy in a second. Perhaps opt for a cotton bandi jacket, which can disguise the sloppiest of tee-shirts.
Our pick: Check out the awesome cotton bandi jackets by Kolkata-based brand Kisah Apparel, in gorgeous prints and easy-to-wear fabrics.
Groom yourself
No matter how casual the setting, you do not want to come across as untidy and out-of-bed. Make sure that your hair is always neat, well-groomed, and out of your face during the video conference. As much as you might enjoy keeping a messy stubble, while you are at work it might look unprofessional. Keep your beard trimmed and keep your face hydrated to look fresh.
Our pick: The Philips range of beard trimmers enable you to effectively groom and finish your facial hair with a variety of blade settings.