Menswear options today are truly limitless. From the bold English cuts of Cavani to the original American suave label Brooks Brothers, we bring to you 5 niche-yet-luxe menswear labels in India you're missing out on.
India's premium suit market offers some of the finest made-to-measure services in the country and the best 'add to cart' sartorial experiences. Take note of these menswear labels in India for when you need to suit up.
If you've admired the aesthetic of Netflix's Peaky Blinders or even The Gentleman's slick sartorial suave, this menswear label is your answer to dressing like those on-screen icons. From two-piece tuxes to heavy-duty tweed suits for winter, the tailors of Cavani cover the entire spectrum of formalwear but with serious luxe appeal. UK-based, they offer worldwide shipping. It's also a great place to have a shirt stitched and get customised detailing.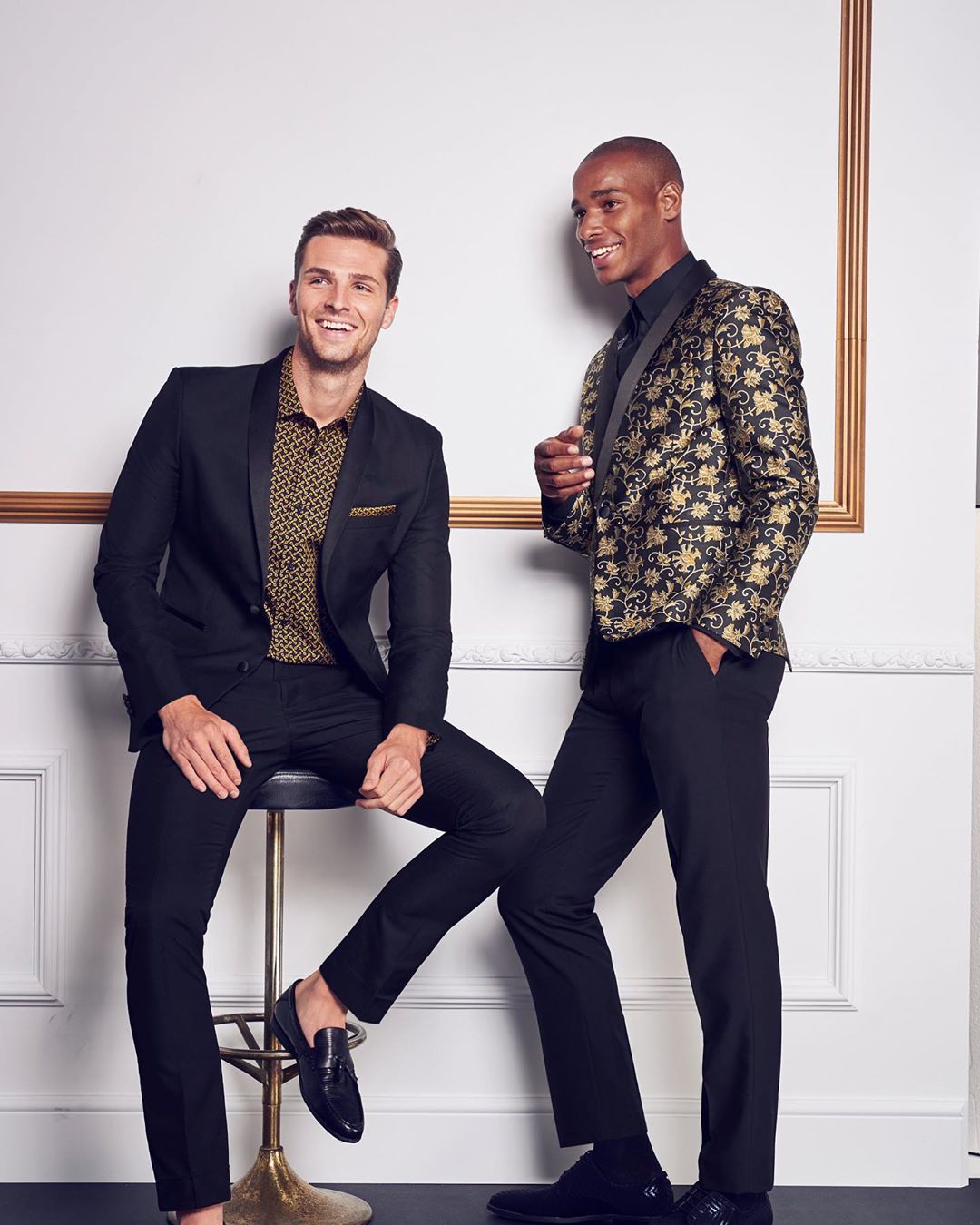 There are two reasons why you choose Next: Super-clean classic silhouettes and the play of modern sartorial cuts. This is a place for serious corporate sartorial play. If you're a businessman looking for a few new quickly stitched suit, Next is the perfect menswear label in India for you (or at least on the internet). Their prices are perfectly mid-range even though their use of wool and buttons is purely Italian if not European. Apart from the suits, they also offer a wide range of pieces that accompany it, like shirts, footwear, and even casual wear.
Being a truly homegrown label by luxury menswear blogger and entrepreneur Usaamah Siddique, The Dapper Label has been his sartorial passion project for a few years now. Often strutting unique cuts and designs with a playful and more casual note of formalwear, TDL is perhaps the perfect label for sundowners as well as dinner dates. With peak lapels and bold colour-play being a major theme in their craft, we'd suggest taking a look here if you're willing to be more experimental and outspoken with your style.
Here's a brand who actually takes every cut very seriously. While being a shirt label first, Pink also boasts a lovely minimalist line of suits and blazers with the same craftsmanship and care they invest in stitching a shirt. They lean heavily towards the tuxedo end of the men's formalwear spectrum, but they do so with sheer class. A Pink tux is certainly a piece stitched to perfection. Mostly, with classic and clean designs, they're undoubtedly a hidden gem when it comes to menswear labels in India.
Established in 2014, The Maroon Suit popularly known as TMS is an exclusive label for a clientele whose style aesthetics synchronize with luxury and undeniable sophistication. Since its inception, TMS has evolved to be an intuitive choice for many – be it an industrialist wanting to make a power statement or a celebrity looking to put his best foot forward. The label has something for everyone. TMS is for the unapologetic, they're no subtle statement to be made here. To us, they're a great brand for blazers to be worn during the day and for sundowners. They boast fun and casual undertone in their cuts too, which is great for summer blazers.
All images: Courtesy brands