If we look at the icons in watchmaking history novelties like Santos, Daytona, Speedmaster are usually the pieces that come to mind. Even though the Chanel J12 has been around for just half the tenure of these novelties, it's equally desirable and reputed as a new-age icon in haute horology.
20 years after its first strike, it reinvents to make history. The Chanel J12 is a ceramic watch but this time, it relinquishes its signature case for one crafted almost entirely out of sapphire. As the epitome of J12s, it's been titled the "X-Ray" as it embraces a new skeletal body. Virtually everything about this watch is crafted out of sapphire except the hands, train wheels, mainspring, and of course, the movement.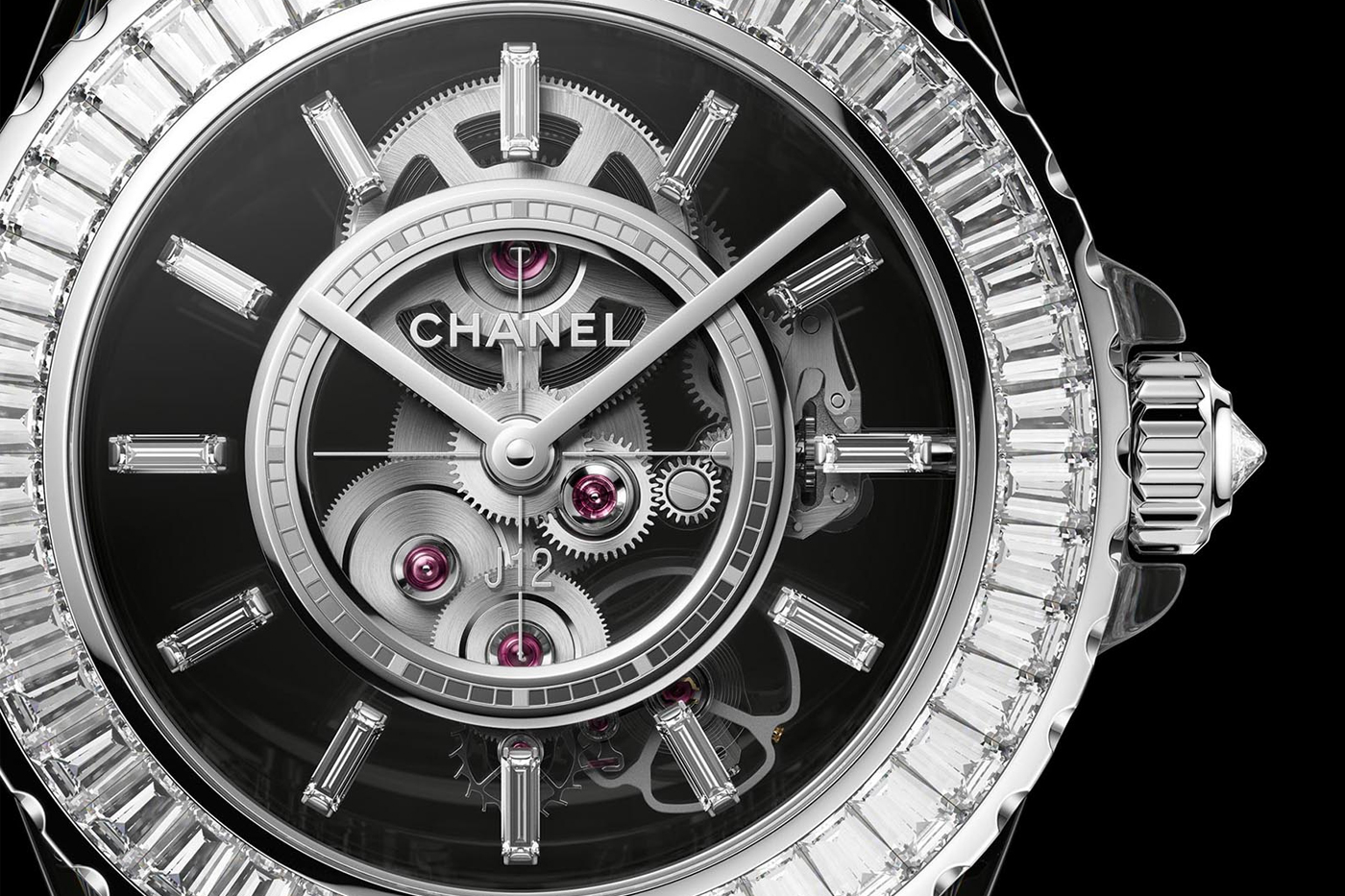 On its dial, the numerical indexes have been replaced with diamonds and the hands are crafted out of white gold, which elegantly compliments the diamond-enriched bezel as well. The rest is left to the bare-bone beauty of its skeletal form. What's unique about the watch is its bracelet that is making history as the world's first all-sapphire strap.
Apart from this, the movement powering this beauty is unlike any J12 calibre we've seen before. It's a variation of Calibre 3 open-worked hand-wound movement, which was originally spotted on its predecessor. The Calibre 3.1 is hand-wound and boasts a 50 hour power reserve.
What we think
Ceramic J12 is effortlessly elegant, and this time it's celebrating second decadence by crafting the ultimate J12. While it retains the original silhouette of the Chanel J12, this one is definitely more of a collector piece than an everyday watch. It's evident that Chanel is about elegance as much as the watchmaking skills, which has been a prominent feat in their high-end watches.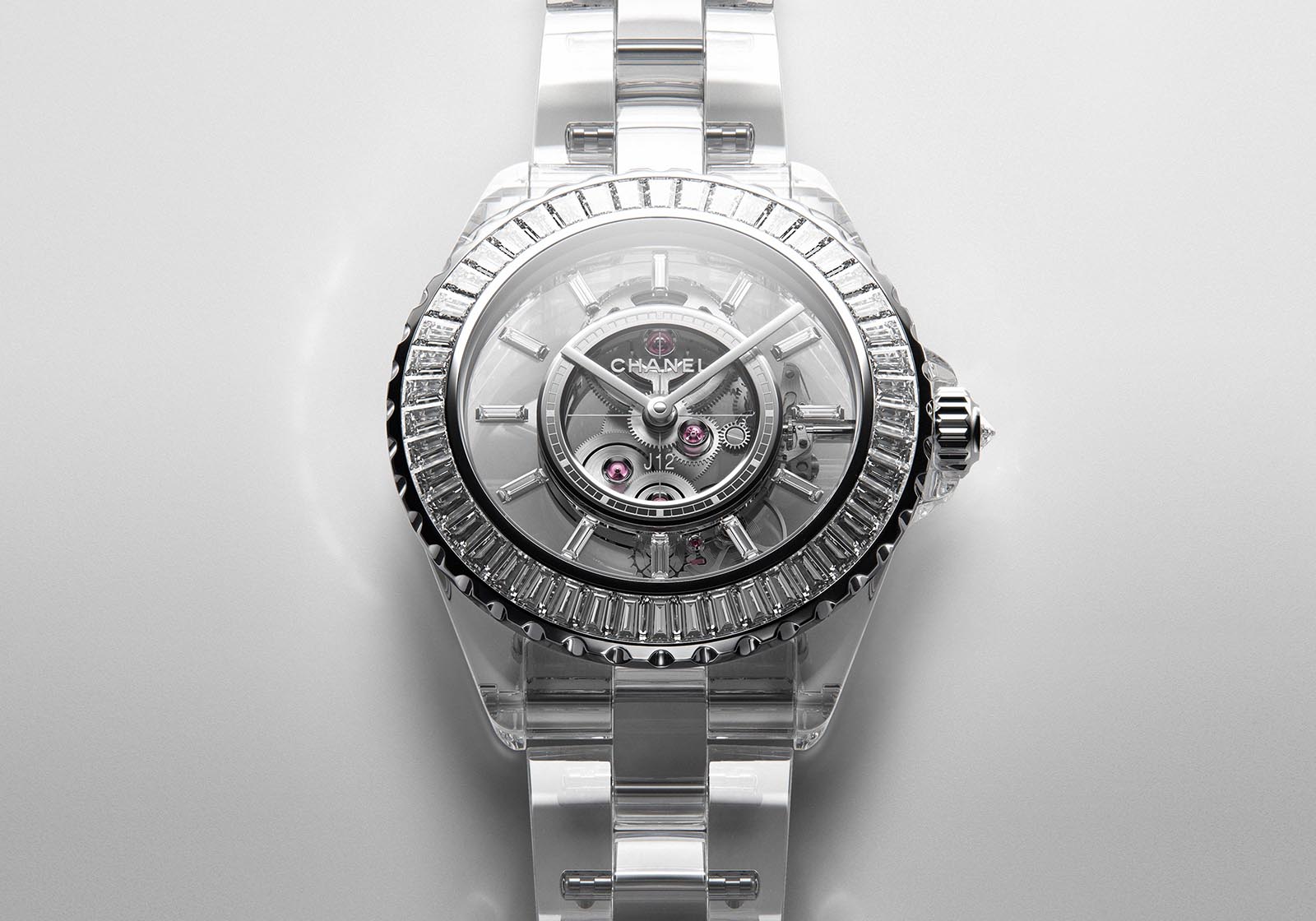 Being a momentous occasion for the brand, they'd keep this intimate and exclusive with only 12 pieces. In terms of price, you could either buy a top-end Lamborghini Aventador or Rolls Royce Cullinan in the States, and if not, you can spend about $624,000 (Rs 4.4 crore approx.) for this horological novelty.
All images: Courtesy Chanel