Luxury watches have secured their place with other traditional souvenirs as mementos to pass on. This combination of a jewelled dial and suede strap holds a special place in hearts of people, as for them it's something which reminds them of their dear ones. And there is a way to take care of these luxury watches as well.
Mechanical watches are designed to last a lifetime, but if well taken care of, they'll outlive you to see multiple generations after. Besides, they make for great heirlooms with plenty of stories to tell. You might recall a certain watch manufacturer once said, "You never actually own a Patek Philippe. You merely look after it for the next generation."
However, these little machines also contain hundreds of minuscule components within, each operating at extremely fine tolerances to ensure that time is delivered even when they're constantly subjected to movement, shock, heat, and moisture throughout the day.
While we expect reliability and accuracy from our watches, your trusty companion can only tolerate so much beating before it displays symptoms of fatigue. Wear and tear is a natural result of any machinery that operates with friction, so giving your luxury watch the right care can make all the difference between it lasting a couple of years or surpassing generations. 
Here's how to take care of your luxury watches. 
1
Water resistance matters
Every watch has a water-resistance rating (noted either in atmospheric pressure or water depth) but the label doesn't give you free rein to attempt a cannonball with it. Watches with a 3 bar rating (or 3 ATM/30m/100ft) doesn't mean you can dive down to 30m with it. Doing so can seriously damage your watch. Instead of in-use scenarios, these numbers reflect a standardised water resistance classification. 
The 3 bar indication, for example, will only tolerate accidental splashes, while 5 bar (50m/165ft) can be used in the swimming pool and shower (although you really should be avoiding hot water and soap). 10 bar (100m/330ft) allows for snorkelling and most water sports, while anything that's 20 bar (200m) and above can be used for scuba diving. The older your watch, the less likely its protective rubber seal inside is intact, so give it a proper check before taking it for a swim. Also, never use complications (unless it's a diver's watch) while the watch is submerged.
2
Keep out of direct sunlight
Like fine perfume and rare whisky, strong sunlight is the enemy for luxury watches. Prolonged exposure to strong sunlight can speed up the wear on painted parts of your watch (usually the dial, bezel, and hands) while drying out lubricants within that run the components smoothly.
Some watches — especially older ones — can also fog up if the environmental temperature it's exposed to changes too suddenly, leading to condensation and water damage in the long run. Keep your watch in a cool, dark area where the temperature doesn't fluctuate too much.
3
Protect the crown
The crown is the only thing between you and the delicate movement within, so it's important you treat it right. When you're not wearing your watch, keep it flat on a soft surface instead of resting it on the crown, even if it's a sturdy sport watch. Winding or adjusting your watch when it's on your wrist can also add lateral stress on the delicate winding system. The best way is to do as the experts do — remove the watch from your wrist and wind with care. 
Giving the crown an extra bit of push when it's already stopped can also damage the movement. The rule of thumb here is to stop exerting force as soon as you feel resistance. You're not capping off a Coke bottle here.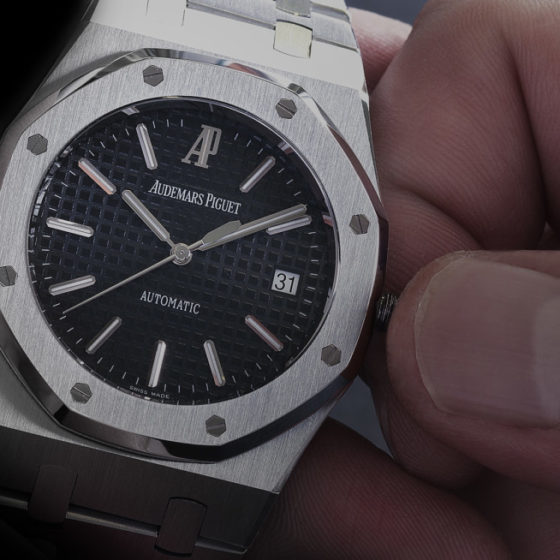 4
Wind regularly
Audemars Piguet recommends that you wind your mechanical watch — both self-winding or manual-winding — at least once a month even if you've not worn it for a while. For self-winding watches, at least 30 turns of the crown is recommended to keep the movement components well lubricated. Turn the crown on manual-winding watches until it resists.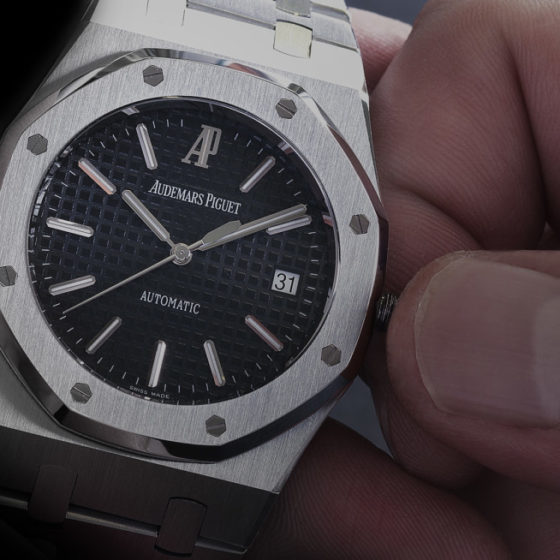 5
Stay away from magnets
Magnetic fields are the bane of mechanical watches, interfering with the timing integrity and in severe cases, causing it to stop. Unfortunately, this means staying away from quite a number of everyday things, such as speakers, refrigerators or magnetic clasps on bags. Placing your watch on top of a tablet or laptop isn't great for it either since there are strong magnets within. 
If you notice that time is running slower or excessively fast on your watch, it might be time to take it to a professional for a simple demagnetisation process.
6
Adjust your watch at the right time
Whenever possible, avoid correcting the date or day of the week between 9:00 pm and 3:00 am (although each movement has its own guidelines that might vary a little). This is usually when the gear mechanism for the date begins to engage, and it doesn't fully disengage until 3:00 am. Tinkering with this feature during the "danger zone" can damage the gear within. 
The best way to avoid this problem is to avoid this timeslot completely, but you can also use a winder for your automatic watch when it's not in use, or keep your manual watch fully wound. 
7
Clean gently
As a trusty companion that has seen you through work, play, and everything in between, it's only a matter of time before your watch goes from shiny to grimy.
Water-resistant timepieces can afford a little moisture during the cleaning process. A soft damp cloth will give it a superficial clean, but to get into the tighter gaps you'll have to use a wooden toothpick with a moistened end or a used toothbrush. Cotton buds work fine too, except they won't get into narrow gaps as well and/or will leave shreds of cotton behind. 
Leave your hand soap out of this one. If your watch is in a real nasty state, take it to a jeweller or watch expert for a professional deep clean. To finish, use a microfibre cloth without any polishing products, and definitely leave tissue paper or kitchen towels out of this one.
8
Non-bracelet strap care
Bracelets are relatively easy to clean, but if you're not into chunky links, here's what to do. Rubber straps are easy; simply wash or wipe with a wet cloth and you should be able to get most of the grime out. Check the manufacturer's manual for any specific instructions regarding NATO or fabric straps as they can vary in material, but otherwise, a gentle fabric detergent will do the trick.
Leather watch straps don't like water, so avoid wet cloths or running water at all costs. A damp cloth for a quick wipe down can be used if you have sufficient time to air dry it afterwards (never with a hairdryer). Otherwise, invest in a specialist leather cleaner that's suitable for the variety of leather on your strap, as some can end up being too harsh. 
This story first appeared on Lifestyle Asia Singapore.