Here are six sustainable watch brands saving the planet today, one timepiece at a time.
The style industry, in particular, has been responsible for an insane amount of waste, water consumption, and pollution. Most may argue that watches have a longevity that few other fashionable objects possess, but manufacturing processes, packaging, and material mining doesn't come without their own detrimental effects too.
Watch manufacturers are, however, increasing efforts in achieving sustainability, especially as consumer attitudes continue to grow in favour of eco-friendly products. Gone are the days of glossy exotic wood boxes and plastic packaging. Today, more have started to make the switch to recyclable and/or ethically sourced materials. After all, who wants to see a century-year-old tree get cut down just to make a box you'll no sooner forget about?
All these are not without their challenges though, for reversing the damage we've done to the planet requires far more effort than damaging it in the first place. Panerai, for example, has had to challenge partners and suppliers from the industry and beyond to experiment and collaborate on its latest achievement, the eLAB-ID. Because many had never worked with such high levels of recycled content before, it took a lot of time and effort in developing materials that would be both robust and luxurious enough to make the cut.
Other sustainable initiatives that watch brands have adopted include ocean conservation efforts, sustainable manufacturing processes, and renewable resources. If you want to do your part, these brands and timepieces are the ones to watch the next time you want to make an eco-conscious decision.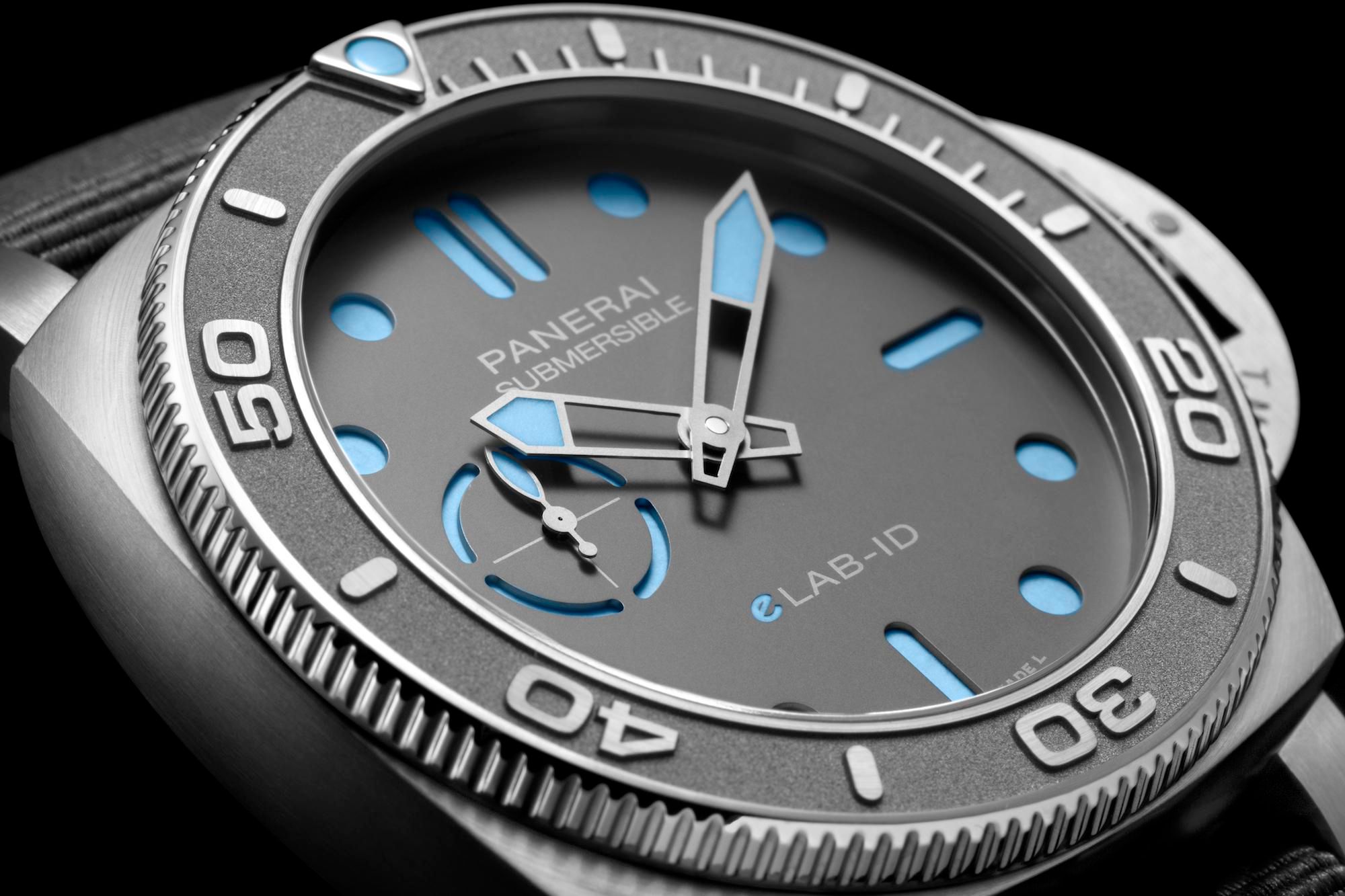 Panerai's always been at the forefront of material development, so it was only a matter of time before it figured out a material that would be robust enough to withstand the duties of a diver's watch, but luxurious enough for well, a Panerai — all while using the highest percentage of recycled materials ever in a watch. 
A total of 98.6 percent of the Submersible eLAB-ID's weight comes from materials integrating a high rate of recycled elements. In this case, its sandwich dial, case, and bridges are made of Eco-Titanium, a lightweight aerospace-grade alloy that's composed of more than 80-percent recycled titanium. Even the SuperLumiNova on its dial and hands are fully recycled, as is the silicon for the movement escapement.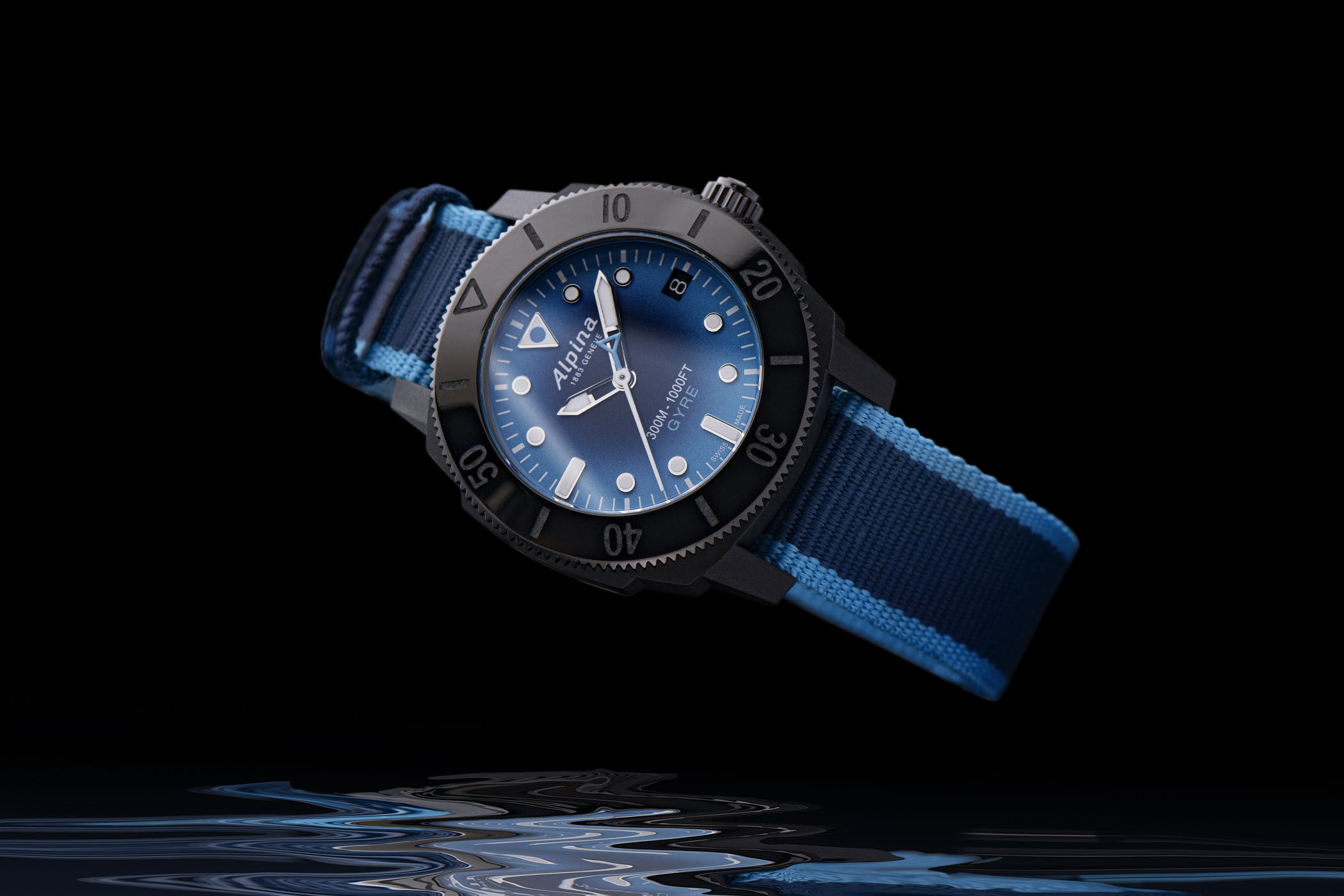 Another watch brand that's dived right into sustainability is Alpina. Its Seastrong Diver Gyre Automatic is a five-model collection that sees the cases and straps made of recycled materials from the ocean.
Here, the case gives new life to debris derived from fishing nets collected in the Indian Ocean, and is composed of 70 percent plastic and further strengthened with 30 percent fibreglass. The two-toned NATO strap continues the message, again made from recycled plastic bottles retrieved from oceans. For more formal occasions, there's also a black vegetable leather strap that's made of apple waste.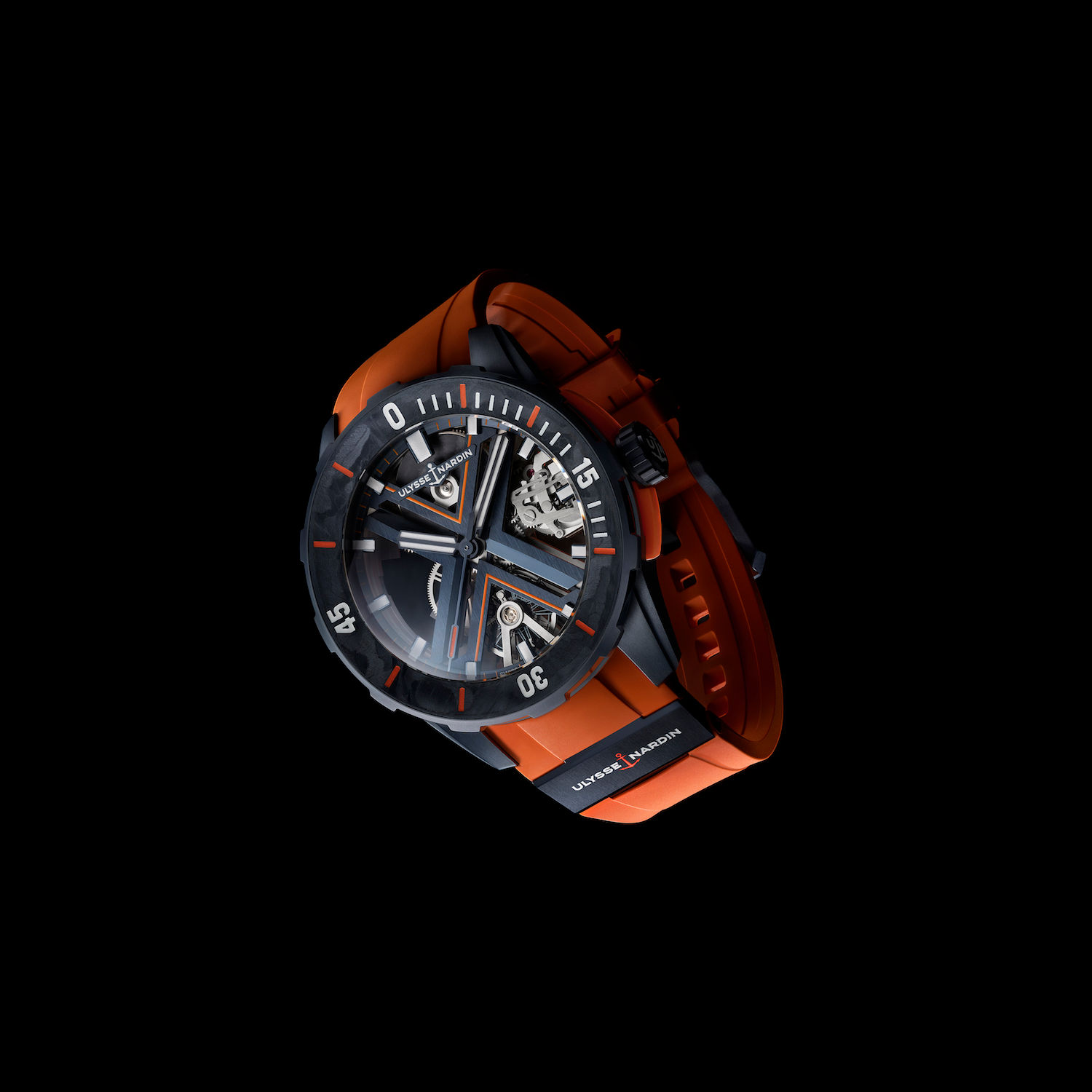 Ulysse Nardin's timepieces might be otherworldly, but they're still committed to doing planet earth some good. In recognising the carbon impact watches have today, the watchmaker has created Carbonium, a super durable and lightweight carbon-based material which first appeared on the Freak X and now, the new limited edition Diver X Skeleton. This material has a 40-percent lower environmental impact than regular carbon-based materials, which are typically highly energy-intensive to craft.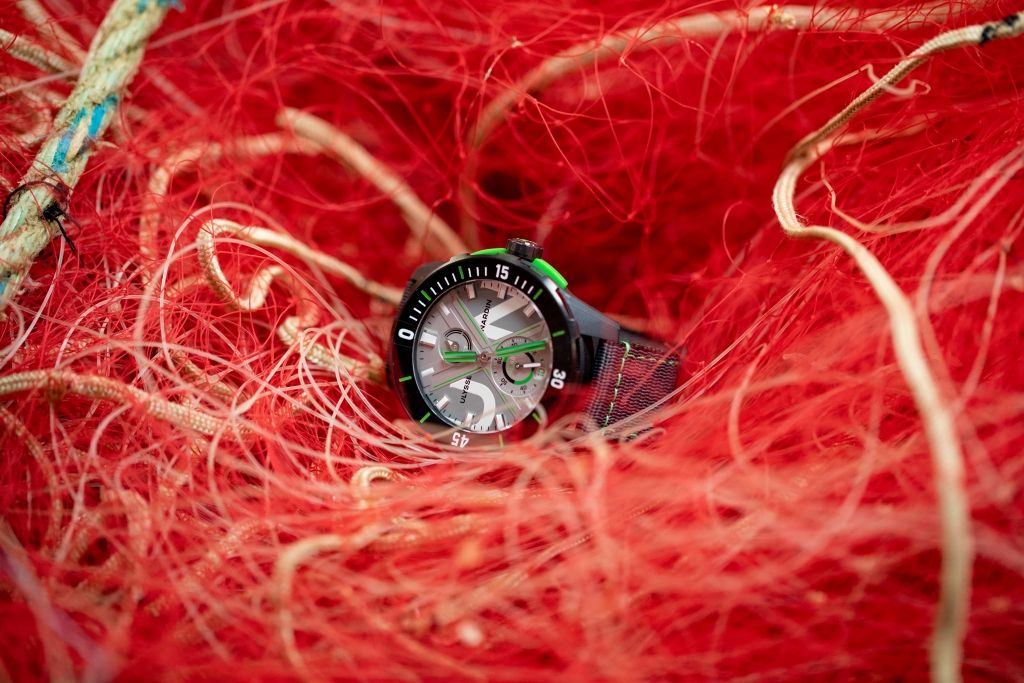 Last year, the brand also launched the Diver Net, a concept watch that saw its "R-Strap", case, back, and bezel decoration made out of recycled fishing nets. This was done in collaboration with three young Breton designers from FIL&FAB, who successfully created the first-ever fishing net recycling sector in France.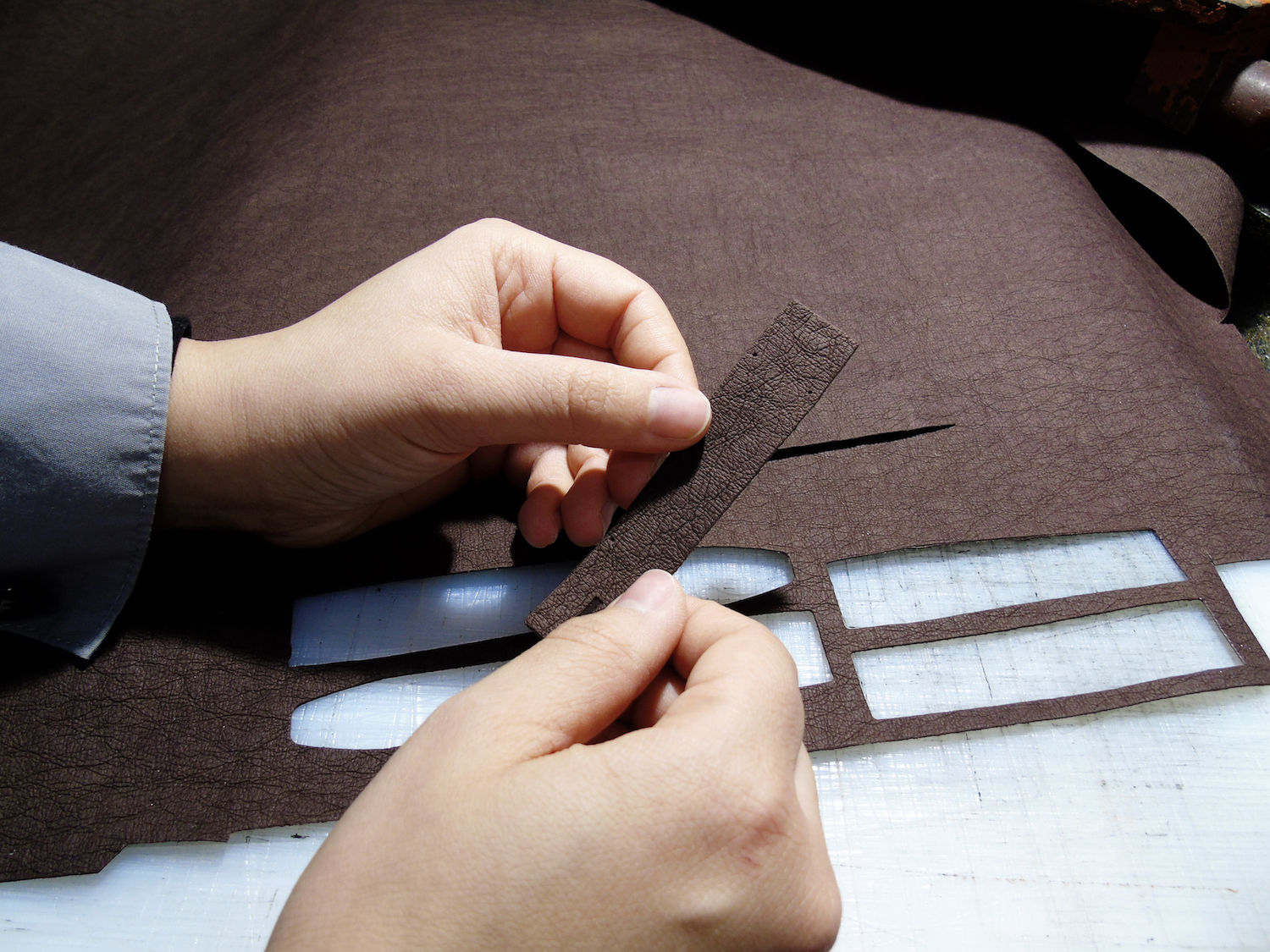 You might've heard about IWC's paper-based TimberTex watch straps, but that's not all the company's doing for the planet. The Schaffhausen-based manufacturer is so dedicated to sustainable development, that it's gone above and beyond to even reimburse a large portion of travel costs to its employees who commute to work by public transport. The company even helped staff with the cost of installing solar panels at homes.
Other efforts include always opting for products that have been certified by the FSC (Forest Stewardship Council), which promotes the responsible management of the world's forests. The TimberTex straps, for example, are composed of 80 percent natural plant fibres, sourced from trees grown in sustainably- and responsibly managed European forests. 
By 2025, the watchmaker also aims to have all its boutiques operate fully on green energy.
Breitling has always been a huge supporter of eco-friendly partnerships like its longstanding one with Ocean Conservancy, a non-governmental organization dedicated to leading the global fight for healthy oceans and clean beaches. Beyond efforts like organising beach clean-ups, the brand also launched the Breitling Superocean Heritage Ocean Conservancy Limited Edition, which saw its NATO strap crafted out of Econyl Yarn. The unique fabric is repurposed from nylon waste found in oceans and can be recycled indefinitely.
Even its watch box promises to go the extra mile. Made from 100% upcycled plastic bottles, the new packaging is completely made out of upcycled plastic bottles, and is foldable, reusable, and ships with a much smaller carbon footprint.
The new Superocean Heritage '57 Outerknown also continues to push sustainability in Haute horlogerie. The collaborative effort was made possible by the watchmaker and its namesake, Outerknown — a brand co-founded by surfing legend Kelly Slater that uses only organic, recycled, or regenerated materials.
Blancpain's connection to the ocean has meant that the brand not only creates some of the best diving watches around, but also has a commitment to protecting the deep blues. Its flagship model —the Fifty Fathoms — was launched in 1953 and has since spawned variations that are dedicated to the cause, such as the 250-piece Fifty Fathoms Ocean Commitment III. 
The project saw proceeds go towards marine expeditions and conservation efforts, as well as the Gombessa expedition, whose research revealed the impact of global warming in the Antarctic.
All images: Courtesy brands.
This story first appeared on Lifestyle Asia Singapore.