From vintage rides to massive SUVs and elegant sedans, here's a look into the most lust-worthy car collections of Hollywood celebrities & famous sportspersons including Virat Kohli's ride.
Earlier this year, actor David Hasselhoff auctioned off a replica of his K.I.T.T. "Knight Rider" car for US$300,000. It made headlines both because the vehicle is considered as one of the most iconic automobiles in screen history, and the fact that it was once owned by 'The Hoff'.
Indeed, cars of the rich and famous tend to generate a lot of interest because of their star-studded association. There's also the element of exclusivity, as some of these cars are limited edition or one-of-a-kind models that never go into mass production.
When it comes to their four-wheeled drives, superstars certainly don't hold back on splurging on the best. We got you 12 of the most enviable celebrity car collections.
Car collections of famous Hollywood celebrities & sportspersons –
Floyd Mayweather Jr. If we had to go into full detail about the former world champion boxer's vast collection of cars, it would probably fill enough pages to form a book. Here are some of his stunning rides: McLaren 650S Spider, Mercedes G63, Bentley Flying Spur, Lamborghini Aventador, Ferrari Enzo, Pagani Huayra and three Bugatti Veyrons. He has an all-black Rolls-Royce collection and was also once the proud owner of a Koenigsegg CCXR Trevita, of which only two were ever made. But there is one that seemingly holds a special place in his heart — a Mercedes W140-Chassis S-Class he bought in 1996. In a video for Mayweather Promotions, he is heard saying that the car is "special" as he has completed 30,000 miles (almost 48,300 km) on it. He also loves using the music deck of this car to play his vintage collection of cassettes.
Rowan Atkinson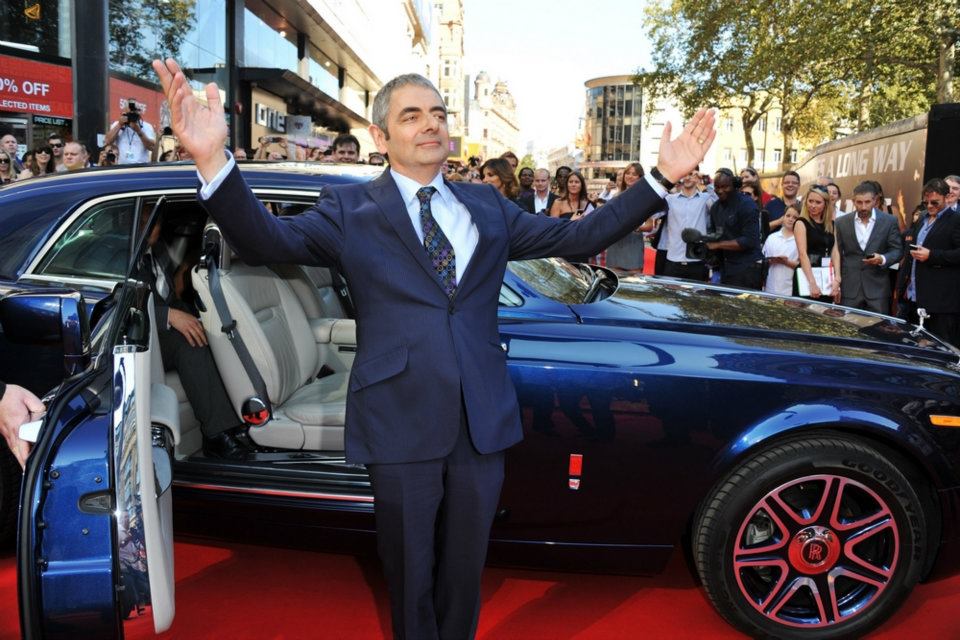 Famous for his hilarious character Mr Bean, actor Rowan Atkinson sure loves his cars. From the 1977 Aston Martin V8 Vantage (which he once called his first "proper" car) to the 2011 Rolls-Royce Phantom Drophead, his collection is a car lover's delight. He made the news for his 1997 McLaren F1 which he crashed not once but twice, before selling it in 2015. The insurance payout for car repairs after the second crash amounted to UK£910,000 — the highest ever in Britain.
Tom Cruise
Thanks to his jaw-dropping stunts (most of which he is known to perform himself) in films, Cruise seems like a daredevil. One might therefore assume that his cars reflect his love for the thrill. But that's only partially true. While he does own machines known for speed like the Porsche 928, Nissan 300ZX SCCA race car, Porsche 993, Saleen Mustang S281 and Bugatti Veyron, Cruise also has in his collection sedans, muscle cars and classics such as a BMW 3-Series E30, Chevrolet Chevelle SS, Chevrolet Corvette C1, and the 1949 Buick Roadmaster. His Saleen Mustang is particularly noteworthy because it was shipped to him from California to New York City in a single night in 2006. He drove the car to the premiere of his film Mission: Impossible III and is known to use it more regularly than others in his collection. Saleen Mustangs, which are known for their distinguishable bodywork, are basically Ford Mustangs modified by the Californian company Saleen.
Lady Gaga Lady Gaga, one of the world's best-selling music artists, has a diverse line-up of cars. From supercars and luxury rides to vintage vehicles and small cars, she has them all. Among the notable models are the Chevrolet El Camino, Porsche Boxster, a semi-restored Ford Bronco, Chevy Nova SS, Audi R8, Mercedes-Benz E350, and an ivy green Ford Mustang convertible. She drove her Lamborghini Huracán to the stadium for her 2017 Super Bowl Halftime performance in Houston. The car is one of the world's fastest, with a top speed of 324 km/h and an acceleration of 0-100 km/h in 3.5 seconds on the back of a V10 engine.
Dwayne Johnson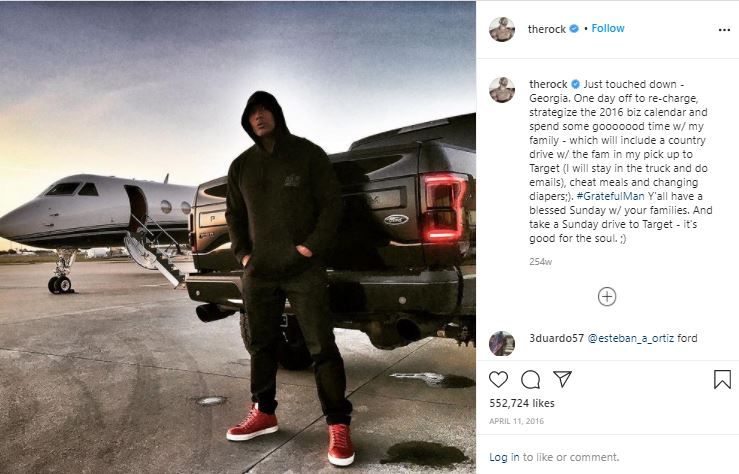 Named by Forbes as the world's highest-paid actor in 2020, Dwayne Johnson sure loves to spend money on some magnificent rides. The mean machines owned by The Rock, as he is famously known since his wrestling days, complement his massive frame. There is his favourite (if one is to go by his Instagram pictures) Ford F-150 modified pickup truck, which has been fitted with a lift kit, 5-inch dual exhaust system, custom black matte grille and custom aggressive hood. Then there is a Hennessey VelociRaptor — which is another F-150 Raptor modified with beadlock wheels, all-terrain tires and painted Smurf blue. Apart from the big machines, he has a Rolls Royce Wraith in his garage sharing space with a Ferrari LaFerrari given to him by the auto company as a complimentary lease.
Beyoncé and Jay Z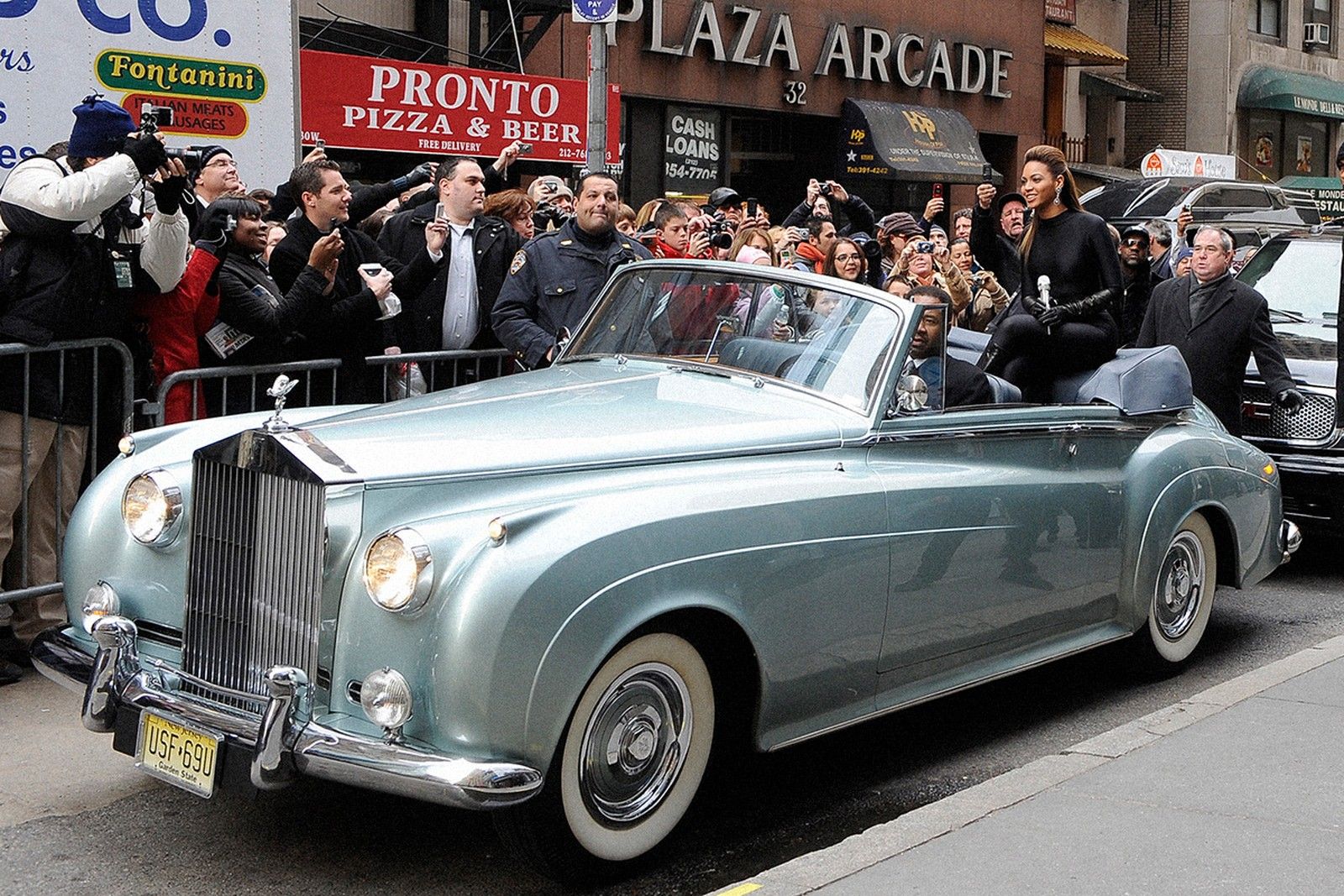 The entertainment world's power couple have cars that certainly match their stature. For Beyoncé's 25th birthday, Jay-Z bought her a 1959 Rolls-Royce Silver Cloud II Drophead worth US$1 million. And when Jay Z turned 41 in 2010, she gifted him a US$2 million Bugatti Veyron Grand Sport. Among other cool cars they own are a Ferrari F430 Spider, Porsche 911 Carrera Cabriolet, Pagani Zonda F, Maybach Exelero, Mercedes-Benz SLR Mclaren and Rolls-Royce Phantom VIII. But the one that truly stands out in their collection is the Dartz Prombron, a Latvian-made armoured SUV with bullet-proof windows and Kevlar coating that even rockets cannot penetrate.
Sylvester Stallone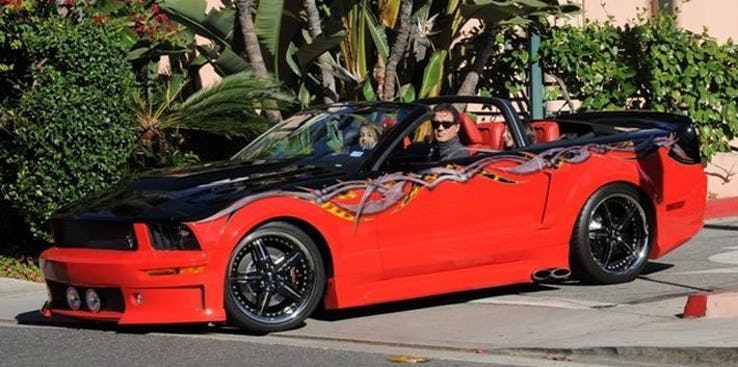 One of the biggest action stars in Hollywood history, Stallone's collection includes the likes of Bugatti Veyron, Mercedes-Benz G550, Ferrari 612 Scaglietti and Mercedes SL65 among other fast cars. If one goes by looks, his best is the custom-built red and black Ford Mustang GT (pictured). He also has a unique all-black 1932 Highboy hot rod, a classic roadster from that period whose channelling (a body-on-frame modification technique) makes it appear sleeker with the body closer to the ground.
Arnold Schwarzenegger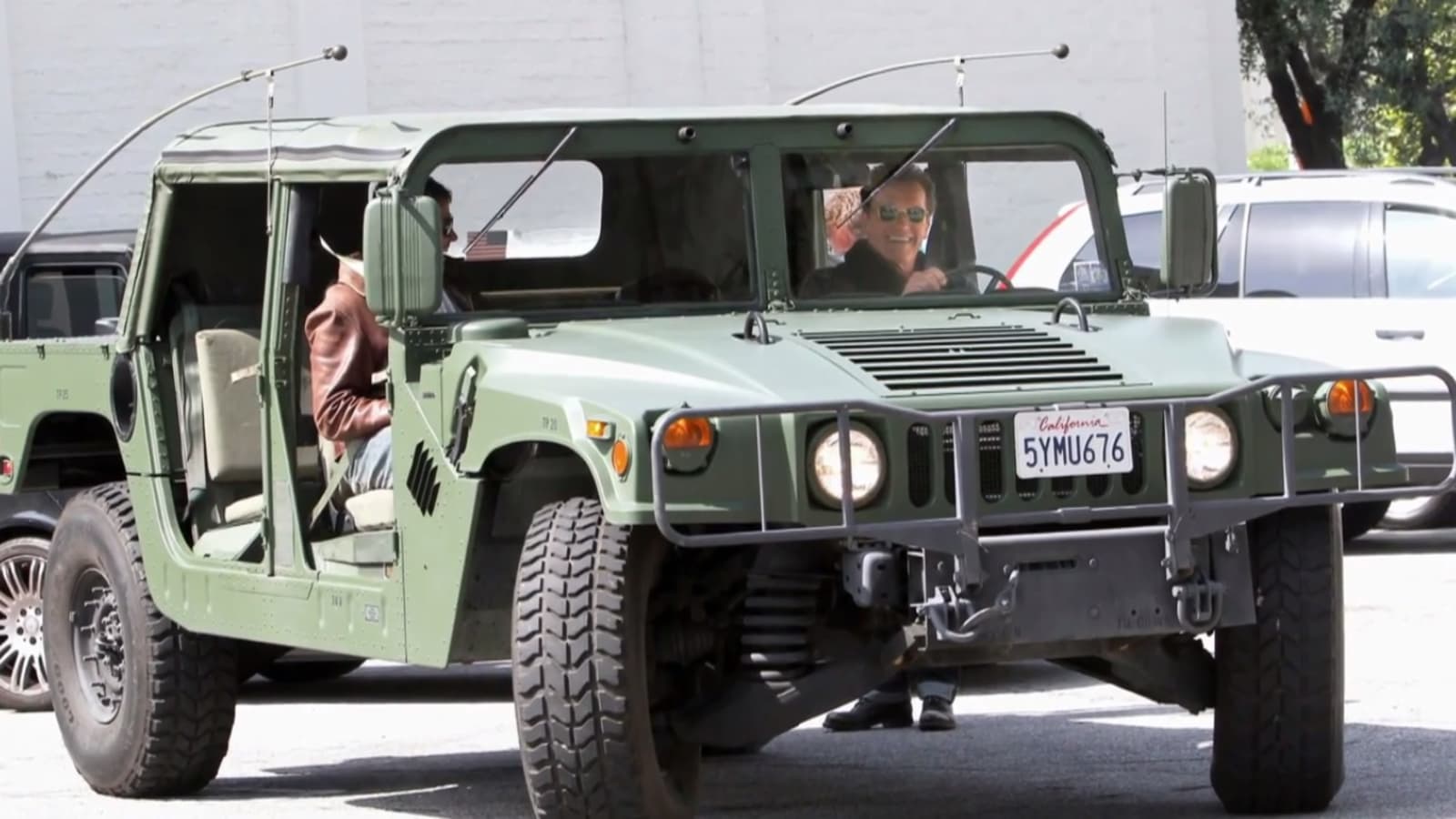 He is an action star, the former Governor of California, former wrestler, and also the man responsible for making the Hummer available to civilians. Yes, in the early 1990s Schwarzenegger convinced AM General, maker of the military model Humvee, to turn the beast into a car for everyone. This led to the launch of Hummer in 1992. He owns a few himself, including a military-style Hummer H1 which has no doors and its distinctive antennas are folded down to allow the car to pass under low bridges, road signs and parking lots.
Also in his garage are a Mercedes-Benz Unimog, a custom Kreisel Electric G500, and fast cars such as a Porsche Turbo, Dodge Challenger SRT8, a Bentley Continental GT SuperSports Convertible and a Bugatti Veyron. The Terminator star has also been seen driving the Excalibur, an open-top vintage car. If this wasn't enough, he also owns a tank (yes, a real 1951 M-47 Patton tank) — the one he drove during his one-year compulsory service with Austrian National Army in 1965.
Cristiano Ronaldo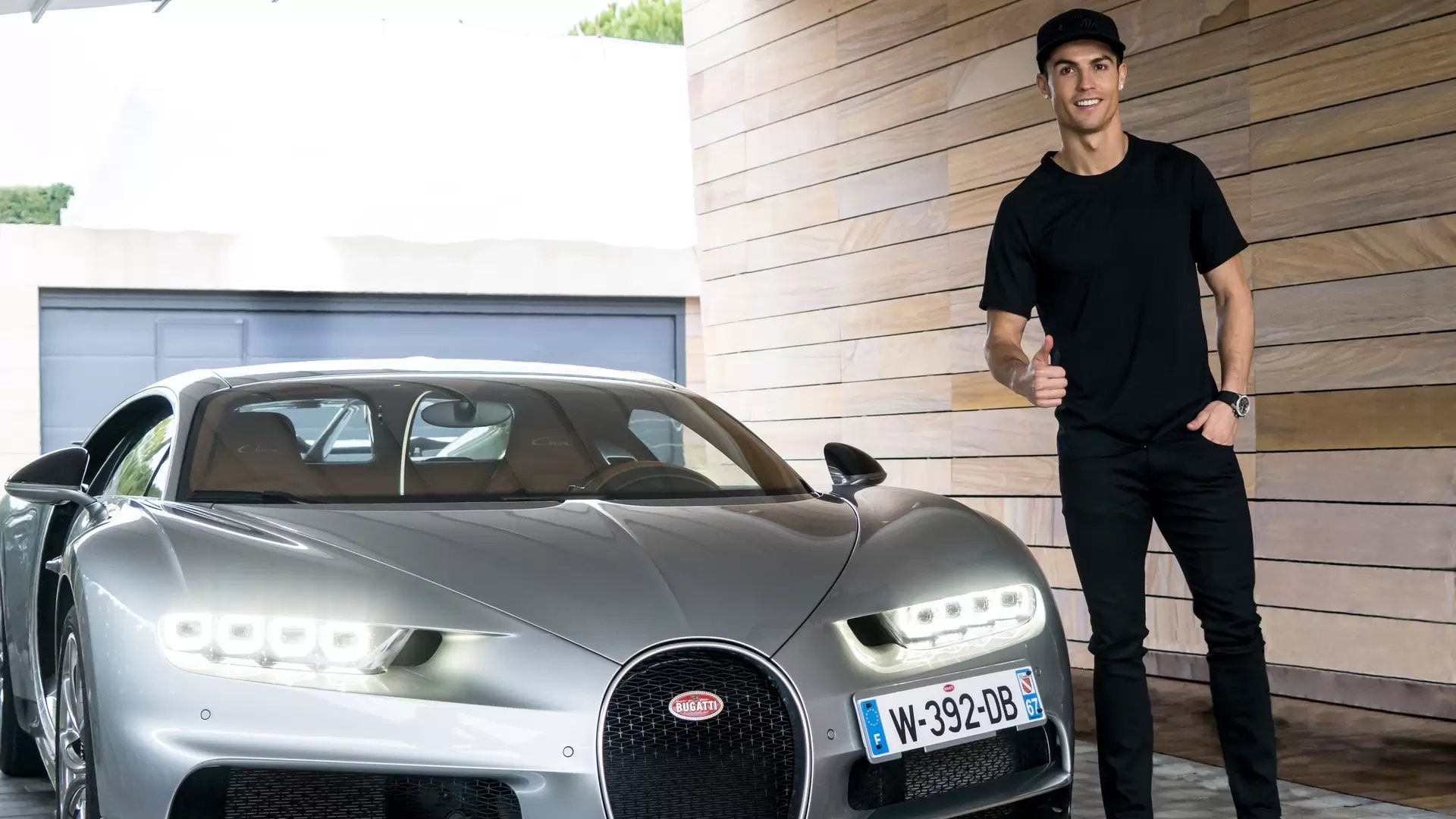 The world's highest-paid footballer and second-highest paid athlete of 2020 has an armada of cars befitting his star status. Of the many that he owns is a Bugatti Chiron, Lamborghini Aventador LP 700-4, an Aston Martin DB9, a Rolls Royce Phantom and Maserati GranCabrio, along with Porsches, Audis and Mercs. In 2017, he purchased a Ferrari F12 TDF. A limited edition F12, the initials TDF stand for Tour de France. The car has a 6.3 litre V12 making 769 Bhp and, according to Ferrari, can go 0-100 kmph in 2.9 seconds.
Roger Federer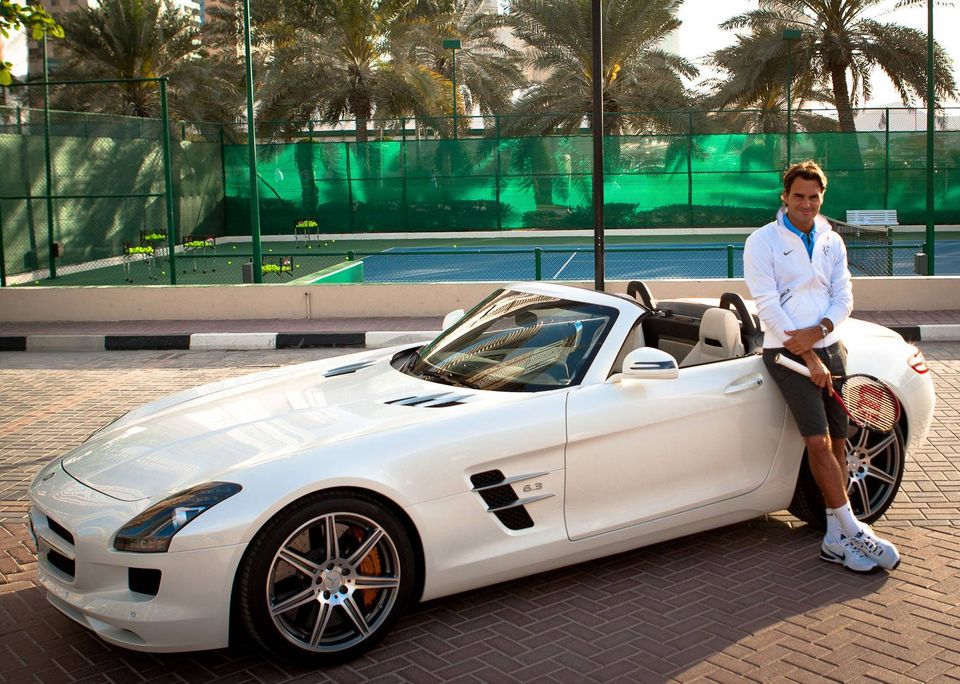 The car collection of the highest-paid athlete of 2020 reflects his sophisticated playing style. Various models of Mercedes grace the tennis player's garage. Mercedes Benz SLS AMG, Mercedes E Class Cabriolet, Mercedes CLS 450 4Matic Coupé, which he won as a prize in 2018, and Mercedes Benz SL (he endorsed it in 2017) are some of the four-wheelers he has. Other than the Mercs, Federer also has a Range Rover Sport SVR — a five-seater with a 780-litre loading capacity and capable of delivering up to 567 hp.
Virat Kohli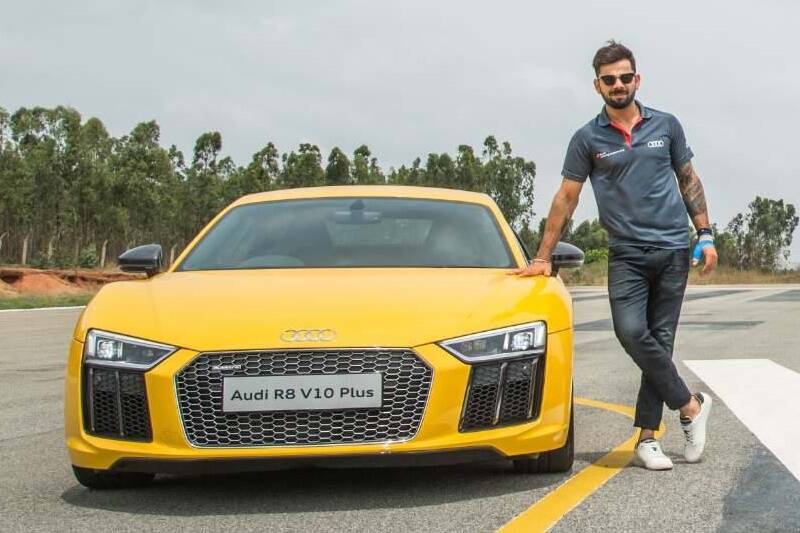 Appointed the International Cricket Council's One Day International player of the decade, Kohli is one of the most famous names in the sub-continent. The cricketer's fondness for cars shows in his collection that includes a Bentley Continental GT, a Bentley Flying Spur and a Land Rover Range Rover Vogue. However, Kohli appears to have a soft spot for Audi. He has a series of models of the German car brand like the S5, RS 5, Q8, A8 L, R8 LMX and R8 V10 Plus, which is powered by a 5.2-litre V10 engine that delivers 517 hp.
Aaron Kwok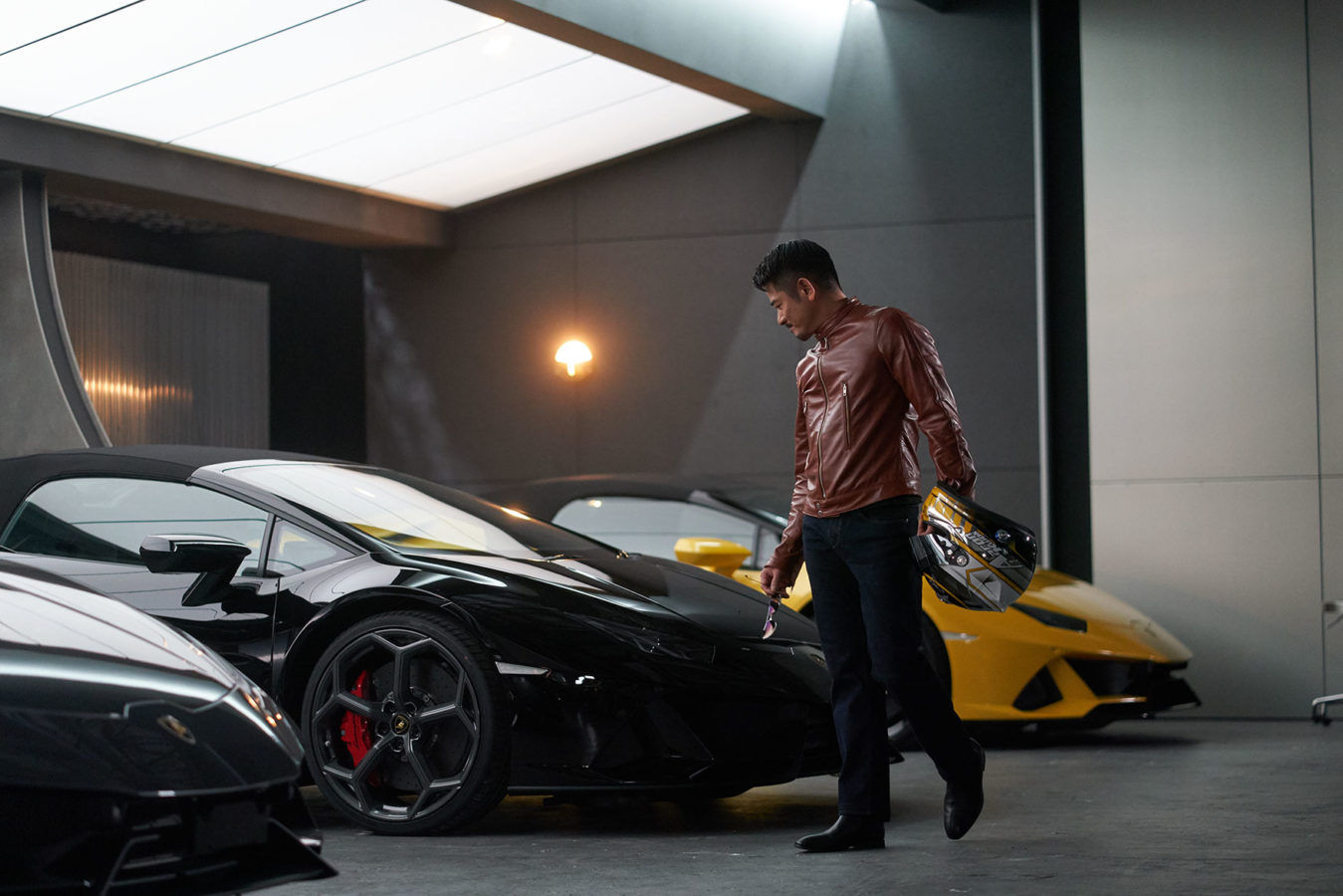 One of the biggest names in the Hong Kong entertainment world, Kwok is known for his fascination with cars. He calls his interest "not only a very good hobby but also an investment". Sitting proudly in his collection are Ferraris such as the F50 and FXX-K hypercar (which can be driven only on the track), McLaren Senna, and various models of Porsche and Lamborghini. His Pagani Zonda 760 "King" was custom-built with a carbon-fibre bodywork and power boost for him by the company.
(Main and Featured images: Celebjury/Sportswallah)