Membership to the Rolls-Royce club is exclusive to those willing to splurge crores on their luxury chariots, which is why it's a small circle with the biggest names in India.
Bollywood is known to house some of the richest stars in the world. And the bigger the name, the more deluxe their ride. While some of them splurge big on super sports-cars like Lamborghinis and Bugattis, others have a discerning taste for cruising in utmost lavishness. With suicide doors and the iconic 'Spirit of Ecstacy', which serve as a watermark of luxury motoring, these royal British cars are also the epitome of bespoke treatments. And that perfectly explains why a celebrity would choose to indulge in these R-R cars.
Over the years, the Rolls-Royce dynasty has extended its family of owners. Here are our favoutite Rolls-Royce cars owned by Indian celebrities today.
Hrithik Roshan – Rolls-Royce Ghost Series II
It's no surprise that Hrithik Roshan would choose to cruise down in an RR. After all, he is a certified fitness and grooming Greek God in India. On the occasion of his 42nd birthday in 2016, he pampered himself with a deluxe Ghost II. It power-glides with a thunderous 6.2-litre twin-turbo V12 guzzler that churns out a hefty 563-hp and 780-Nm of torque. It can swift up to 250-kmph and can go from 0 to 100-kmph in 4.9 seconds. Roshan's luxury wagon is a customised navy blue and silver edition.
Price: Rs 4.5 crores onwards.
Ajay Devgn – Rolls-Royce Cullinan
As of right now, the Cullinan is R-R's greatest offering in recent times. It takes the luxury of a limousine and applies it to the dimensions of an SUV. It's also their first venture into the SUV space. Devgn, having a passion for motorsports and luxury vehicles, recently fell in love with the Cullinan. While R-R is already exorbitantly priced, the Cullinan slates in somewhere in the middle. But at the same time, you're getting more personalisation options. It boasts a 6.7-litre V12 engine that produces 563-HP with 870-Nm of torque, speeding up to 155-mph.
Price: Rs 6.95 crores onwards.
Priyanka Chopra – Rolls-Royce Ghost
Be it her holidays, wedding, travel or cars, PeeCee is all about class with a dose of fun. That is why the Ghost is perfect motoring personification of her. Customised in elegant black with a silver top, the car has starlit ceilings and stardust carpets. The black beauty also boasts of a BMW-made 6.6-litre twin-turbo V1, which makes 563-bhp of power. PeeCee makes no compromise in luxury travel.
Price: Rs 4.5 crores onwards.
Sanjay Dutt – Rolls-Royce Ghost
Two celebrities started the craze for these English luxury wagons in India – Amitabh Bachan, who now sold his Rolls Royce VII and Sanjay Dutt, still cruising in supreme style. While most wives get diamond rings, makeup and expensive bags as gifts, this one came with a 5 crore price-tag. He purchased this vehicle years ago as a gift for his wife as an incredibly loving gesture. Keeping up with the same luxury standards of this list, the Ghost comes equipped by a 6.6-litre twin-turbo petrol guzzler that offers about 560-bhp power at 5,25- rpm and 780-Nm torque at 1,500-rpm. It can also reach top speeds of 155 kmph.
Badshah – Rolls-Royce Wraith
The Western term 'Flex' could be aptly associated with Badshah. From his sneaker wardrobe to watches and cars, he likes all things ultra-rare and bold. That is why the Wraith is perfect for him. But unlike most R-R cars, the Wraith is a driver's car rather than an executive ride. It's a coupe, which means that Badshah himself cruises down with this luxury two-seater. Back in April last year, he shared an adorable picture of his family captioned "Guess we made it dad?". As far as power goes, expect about 590-lb ft of torque that lets this 2.4-ton car go from 0 to 100-kmph in 4.4 seconds.
Price: Rs 5.5 crore onwards.
Shah Rukh Khan – Rolls-Royce Phantom Drophead Coupe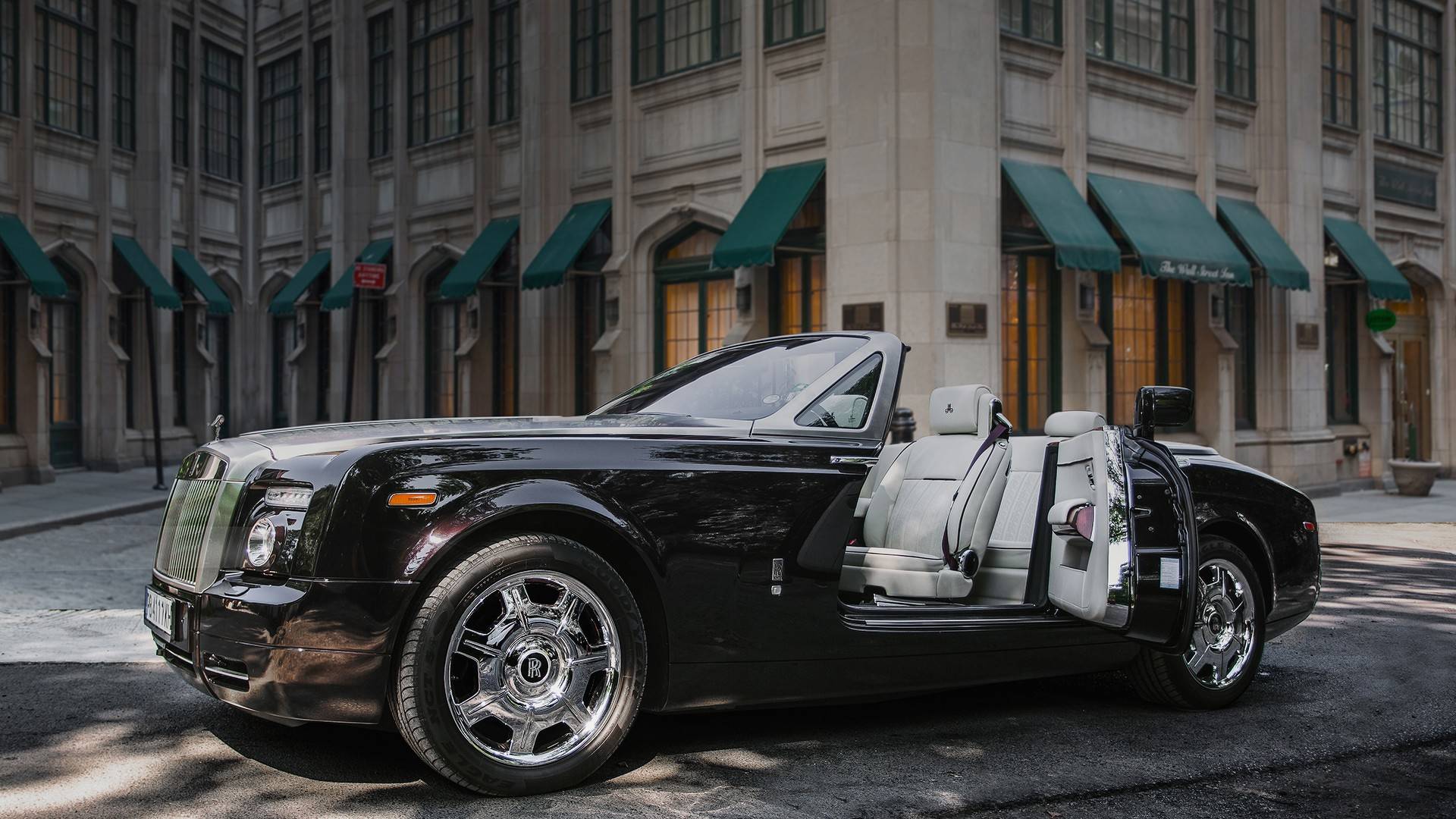 Well, he could be the greatest name in Bollywood history, and that deserves nothing but royalty treatments. The Phantom is the apex luxury wagon that comes from the sheds of West Sussex, and one resides in the garage of King Khan in Mumbai. According to a report by the Financial Express, he owns the convertible version of the Phantom Drophead Coupe. It's still under debate as to which specific model, due to a mismatching of the year of purchase and the car's debut in the country. However, this model comes equipped with a 6.8-litre V12 engine that generates power and torque outputs of 460-bhp and 750-Nm.
Price: Rs 7.6 Crore onwards.
All images: Courtesy brands, respective Instagram profiles and viralbhayani/Instagram