Back in business after a pandemic hiatus, we hopped onto a chopper with BLADE -a luxe chartered service designed to beat the city's busy commute. Here's everything you need to know about our experience.
Until the last decade, the concept of urban air commute was perceived as a luxury for business tycoons and superstars in the film business. It was quite the sight – Bold men in chic blazers and women in exotic dresses, sipping on champagne against the sunset, as they disembark their choppers. A true silhouette of glamour, to say the least. Fast forward to today, this luxury isn't as exclusive as it once was and it's been redesigned as solution to beat the hustle and bustle of urban commute. A pioneer in this affair is BLADE, an American, chartered helicopter service who recently crossed the horizon into Indian skies.
As the dark cloud of the pandemic passes and the sky cleared, we decided to hitch a ride from Mumbai to Pune for a business meet on one of their choppers. Here's how it went.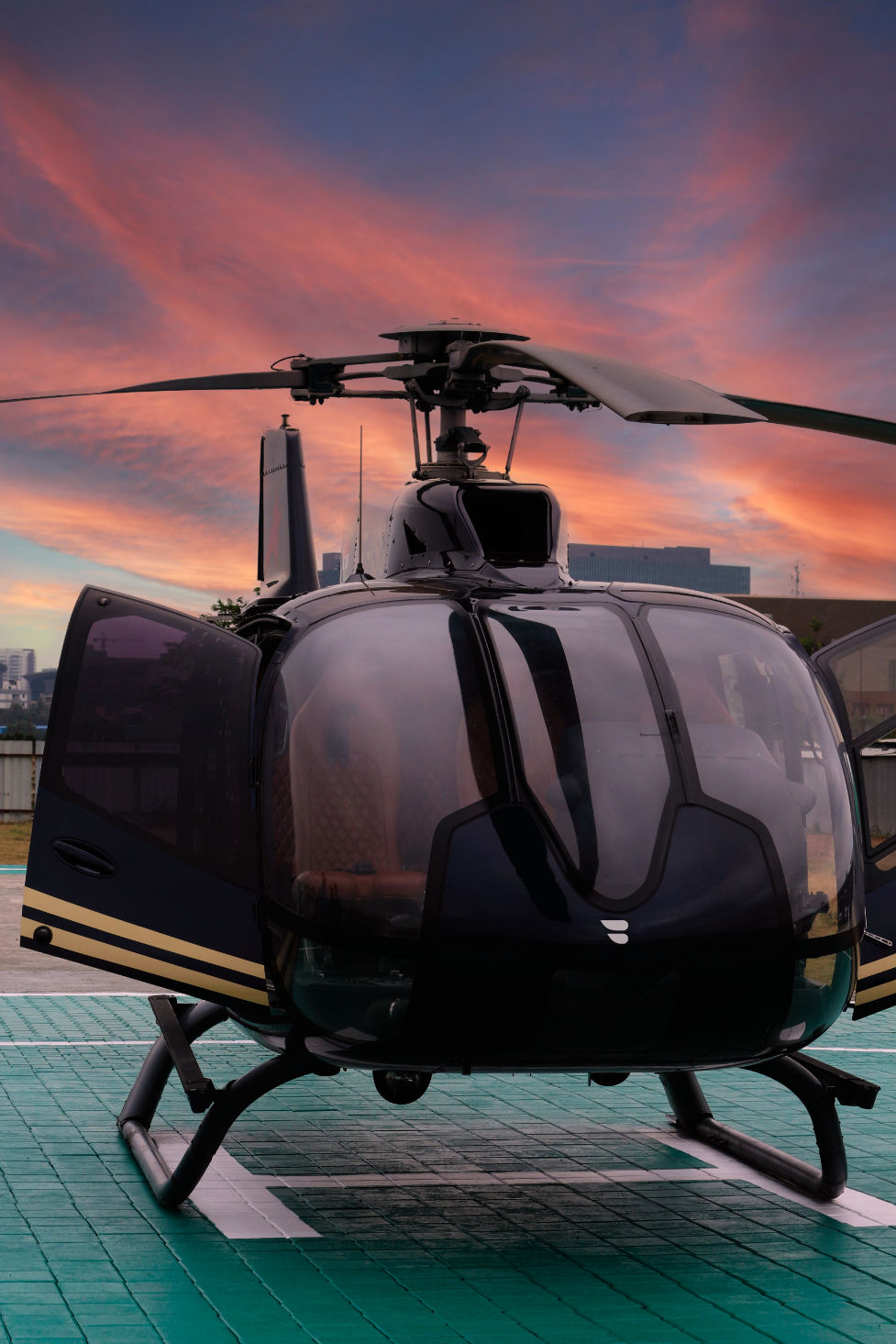 The pre-flight details
Let's begin from square one, the bookings. You might think booking a helicopter ride could be a vexing process but it really isn't. If you'd like to access flight details, all you'll have to do is a quick sign-up and registration on the brand's website or smartphone app. It's almost as convenient as booking a plane ticket – Destination, date, time and you're GTG. What you'll also need to keep in mind is that you get a strict 8 kgs luggage allowance per head, and only soft-upper travel bags are allowed onboard. In terms of price, each seat for my trip costed Rs 18,000. This is of course subject to demand, day, date and more. You only have five passenger seats on-board so, I think that price is fair.
Well, if you're going on a chopper, you might as well get a luxury whip to escort you to the airstrip. And as expected, Blade's concierge service is tip-top, they'll send out a slick cruiser to your doorstep for pick-up and drop-off as you land. The experience
We're packed, suited-up and ready for the ride. If you're flying from Mumbai, you get to choose from two departure points – Juhu Aerodrome or Mahalaxmi, which is also the Blade HQ. In terms of convenience, we opted for Juhu. As we approached there, mind you, security is super tight and your car will only be able to go as far as the luggage/security check station. Upon clearance, a Blade personnel will personally escort you to the lounge. While the team preps your chopper, you get to experience the brand's on ground CX service. It's a cool lounge with a view of the airstrip where you can sit back and have a drink. In terms of hygiene and safety, you will be given a pouch that contains a mask, sanitizer, gloves and a face shield, which are essential to be worn while flying. So far my on-ground experience was pleasant. I waited for my fellow passengers to arrive while I sipped on my coffee and had my luggage taken to the chopper.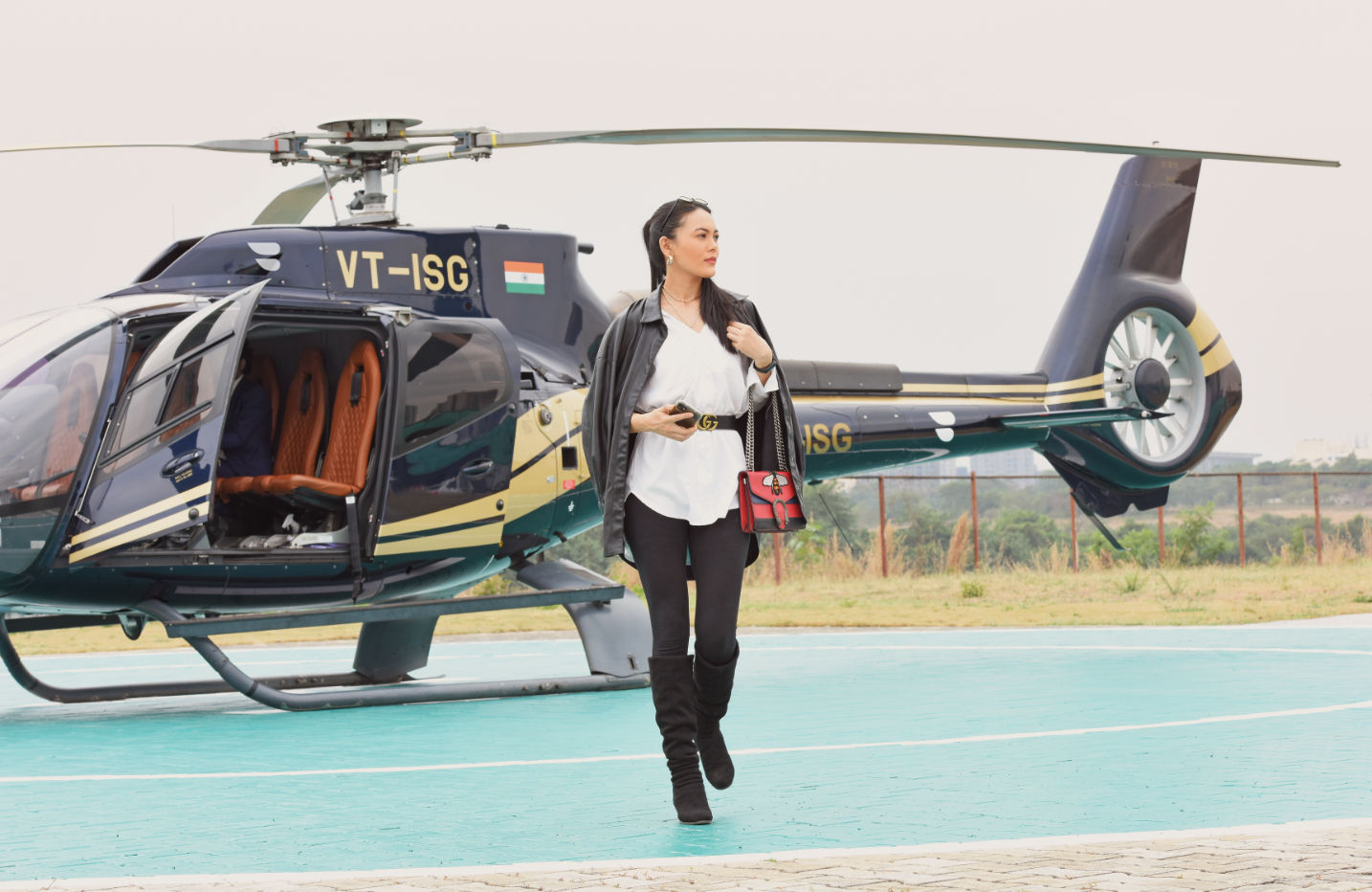 Finally, it's go-time. The helicopter seats five passengers – four behind and one next to the captain. We're so accustomed to the idea that air commute is always cramped into compact legroom spaces which is a real irk for travelers, especially taller ones. I've always been uncomfortable while traveling in a commercial A320, which is why air travel is usually uncomfortable for me considering I'm 5'11. But to my surprise, helicopters are a completely different story. I decided to seat next to the captain and I had no issues with space at all. Ample legroom and seating comfort, it's a major plus point in this mode of travel.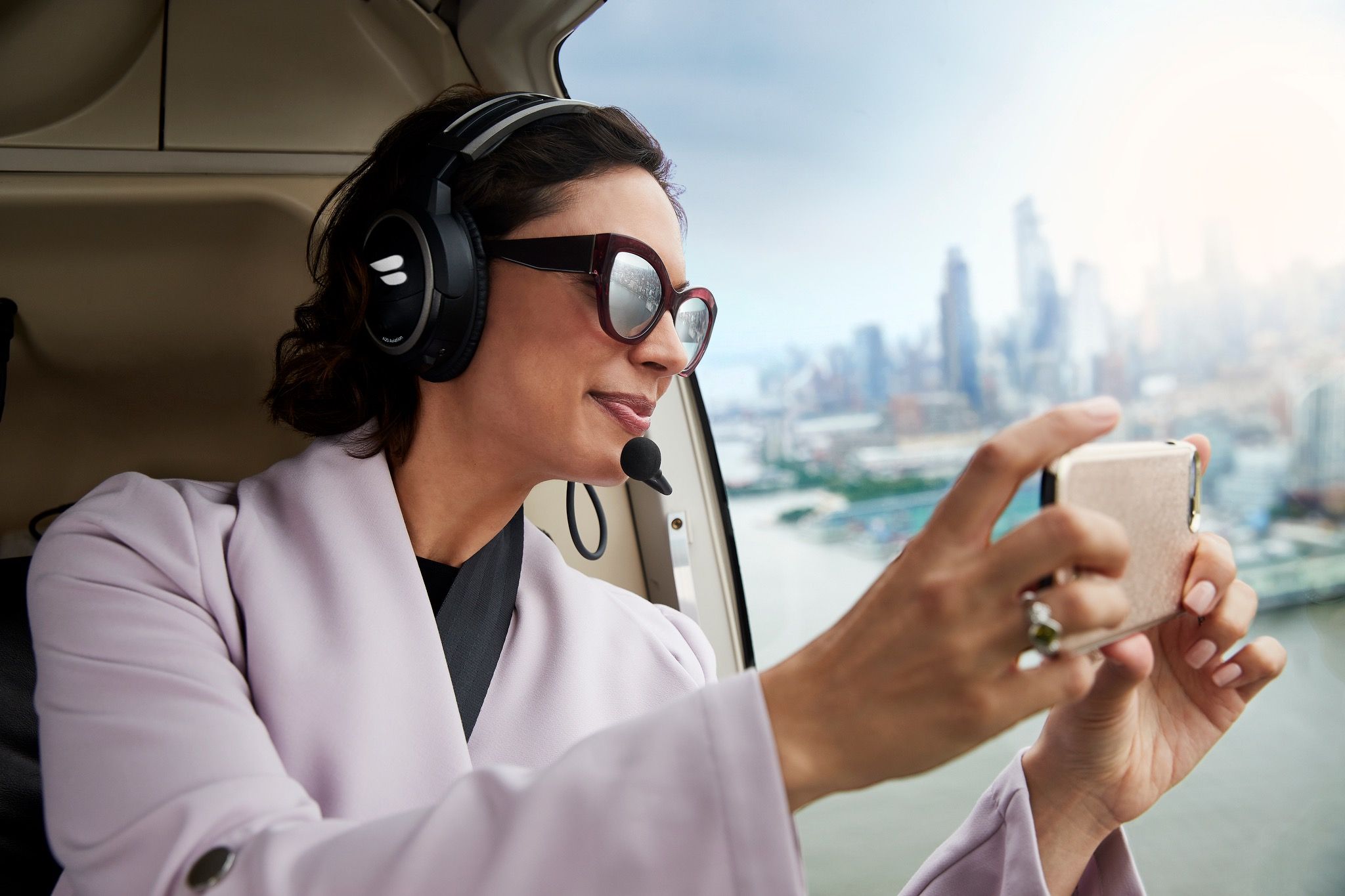 The next question you might have is how differently does it feel, travelling in a helicopter instead of a plane? Well, helicopters aren't as gracious and stable as they appear. I think it's a lot more complicated to take-off on a heli than a plane. Luckily we weren't battling winds too strong on that day so we had a seamless vertical take off. Interestingly, as we lift off the ground, it's almost the feeling of riding a giant wheel, constantly shaking and swaying. But once you've set course and you're moving frontward, it feels like you're simply cruising on an airplane. The view of the Suburbs was spectacular, you don't get to see this very often. We cruised through the city and over the mighty mountains, landing at Yoo Villas helipad, Pune. What would have taken me three to four hours by road, took me a mere 45 minutes with BLADE.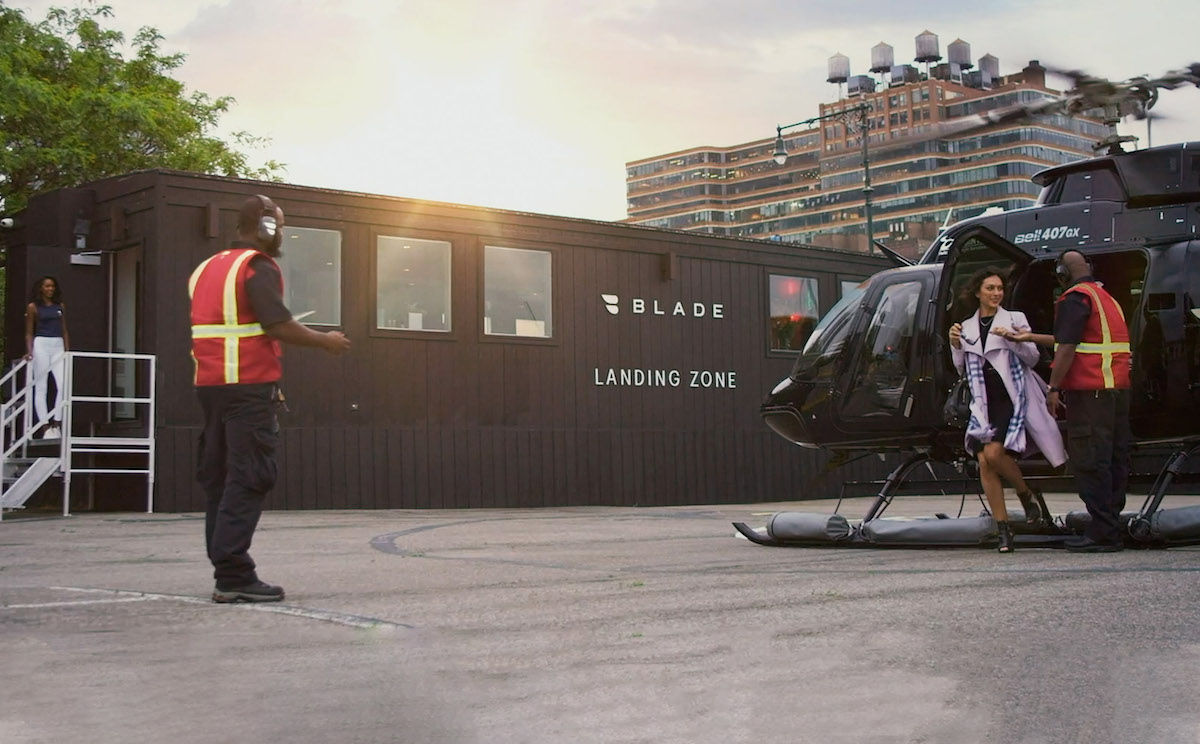 For my business stay, I chose the Ritz-Carlton, Pune – A cathedral of all things luxury, good-eating and modern elegance. They sent out a lush Mercedes S-Class for my pick up at the air strip. If you're in the city for a couple of days, choose the Premier Suite. It was the perfect crash pad and work-space for the time. In terms of their all-day-dining options, the Three Kitchens is your answer – It's a union of well, as the name suggests, three kitchens from three different worlds – Pan Asian, North Indian and Western. But after a long day of work, the real treat was the royal Tea Lounge. You can actually pick your brew from a collection of teas from across the globe, and patisseries to match that. For your dinner, there's two restaurants we'd recommend, both catering to a different mood. First, Ukiyo, a connoisseur in all things Japanese cuisine and spirits. I'll definitely be coming back for those Tiger Prawns and Japanese whiskeys. The second, Aasmana, this is the place to be if you'd like to sip on some chic cocktails and gaze upon the gorgeous Pune skyline. As a rooftop bar, the ambience and beauty is simply in the air. However, the food, North-Indian focused with a local twist and the cocktails compliment it perfectly.
Details of my trip:
Departure – Destination: Mumbai (Juhu/Mahalaxmi) – Pune (Yoo Villas)
Time: 45 mins.
Price: Rs 18,000*
Head over to Fly Blade for more details.
All images: Courtesy brand