You might have noticed that your streaming service of choice is buffering a bit more than usual. That's about expected, considering how many more of us are cooped up at home and what better to do than to Netflix and chill? And we're not just talking about the euphemism.
To help ease this strain, Netflix, YouTube, Amazon, and Apple have taken strides to lower the bandwidth required to stream their catalogue of television shows and movies. The initiative has already rolled out in Europe and Australia, and it won't be surprising if it comes to India in the coming weeks.
Thankfully, our country's internet infrastructure is more than capable of broadcasting HD-quality content to a lot of us simultaneously. But, should you ever notice a dip in pixels and a sudden drop to 360p (seriously, who even streams at that resolution?), here are some of our tried and tested tips to get your stream back up to normal.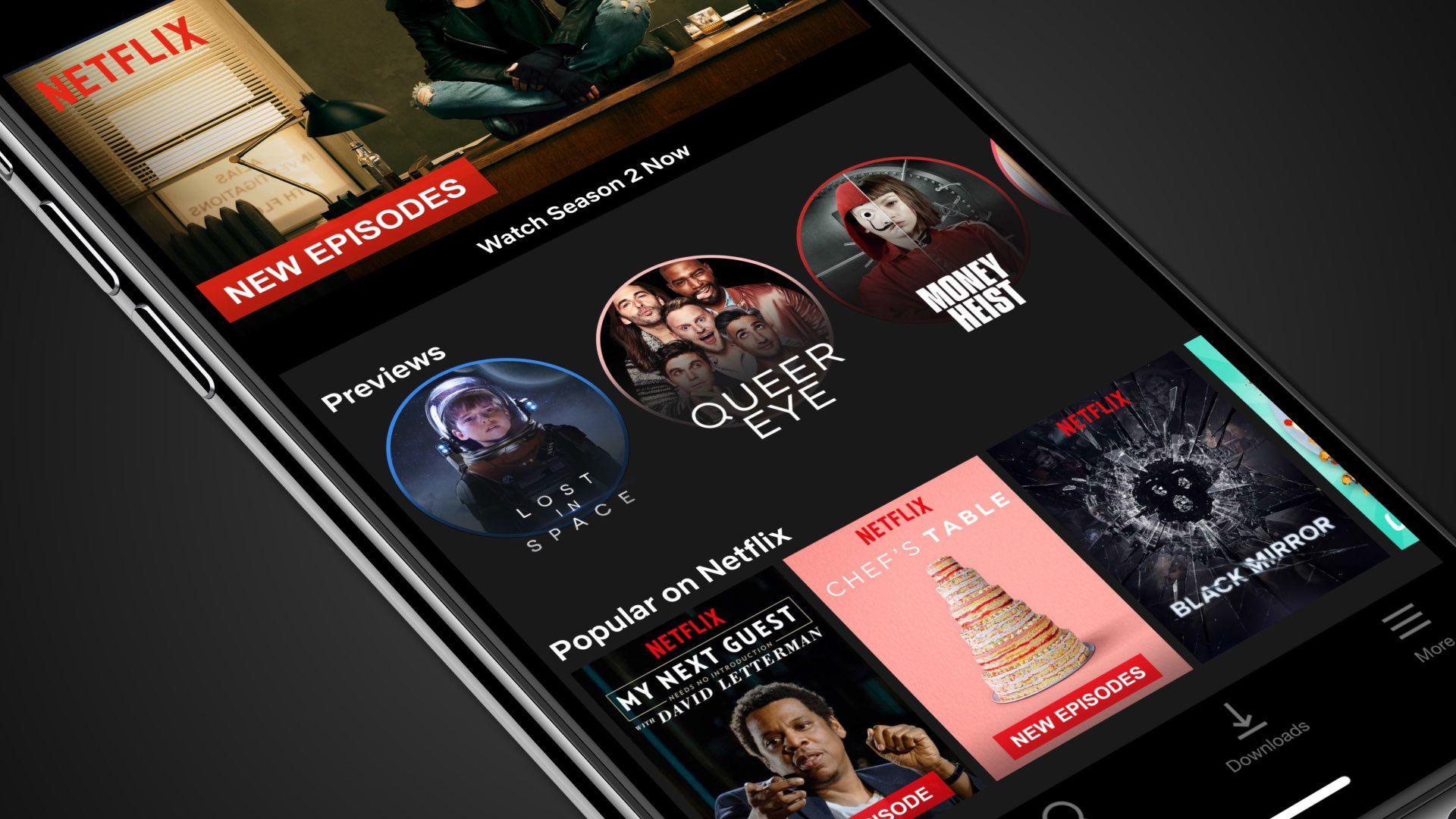 Check your subscription plan
You pay for what you get, and if you're just on Netflix's basic plan, you're not going to get Ultra HD (or 4K) playback. The other two plans are Standard (which gets you Full HD 1080p streaming on two devices simultaneously) and Premium (you get both Full HD and Ultra HD plus simultaneous streaming on four devices).
Download the episode or movie before watching
Rather than streaming it "live" on your service of choice, we suggest downloading a couple of episodes or a movie first. This way, you should have the highest quality saved to your device and you can stream with no buffer.
If you're on iOS/Android Netflix: The Netflix app defaults your streaming quality to standard definition (SD). You can switch this to HD by launching the app, tapping on the "More" tab at the bottom right, going into "Video Quality" and selecting "Higher".
Amazon Prime Video: The Prime Video app offers streaming in three tiers: Good (default), Better, and Best. You can switch this by going into "My Stuff" at the bottom right corner, selecting the "Streaming & Downloading" option where you can adjust the "Streaming quality". There is also an option to change the quality of your downloaded videos.
Apple TV+/iTunes: If you own any movies or TV shows from Apple or you're a subscriber to Apple TV+, you can easily switch the streaming quality by going into the main Settings menu of your iPhone. Scroll down to "TV", then click on "iTunes Videos" where there is the option to toggle the playback quality between 'Best Available' and 'Good' for streaming on both Wifi and Mobile Data.
If you're on a Windows desktop/laptop
Netflix: Get on the official Netflix desktop app if you haven't already. If you're on it, you can adjust the streaming quality by going into the settings (the three ellipses at the top right corner) and selecting "Video Quality". There, you can toggle between Standard and High. We strongly suggest against streaming Netflix on Google Chrome or Firefox, as they do not natively support 1080p (you can on Google Chrome with an extension). The Netflix app can support up to 4K resolution, so use that.
Amazon Prime Video: Unfortunately, there is no Prime Video app. The video quality can only be selected when you're watching something on its website through clicking on "Options" icon at the top right.
Apple TV+/iTunes: For iTunes purchases, you pay upfront for the quality of the movie or TV show. For Apple TV+, you can watch the shows on its website. Unfortunately, there is no option to toggle the streaming quality as of now.
If you're on a Mac Netflix: While there is no official Netflix app for macOS, Safari is your best bet to streaming any Netflix show or movie on your Macbook or iMac, as it is the only web browser that supports 1080p streaming.
Amazon Prime Video: Like on Windows, there is no official app for offline playback. You can still adjust the video quality while watching a video by clicking on the "Options" icon at the top right of the screen. We suggest using Safari for streaming Prime Video.
Apple TV+/iTunes: Rather than going into the iTunes app, there is now a dedicated TV app that is the new home for all your video content. Whether it's the Star Wars trilogy you bought years ago or the latest original series from Apple, it can all be played from the app itself.
If you're a traditional TV watcher For smart TVs
Netflix: Most smart TVs today are smart enough to include a whole button dedicated to the biggest video streaming platform. If not, you should be able to install an application.
Amazon Prime Video: Likewise, you can download the Prime Video app from most app stores. The list of supporting TVs are available here.
Apple TV+/iTunes: Samsung is (ironically) the only TV manufacturer that supports the Apple TV app unless you have a Roku stick. Otherwise, you can use AirPlay 2 on your Apple device to stream any movie to your TV, but again, only if the feature is supported. Not every TV is compatible, you can check which are here.
For traditional TVs
Your best bet to watching some entertainment on your big screen is to get yourself either an Apple TV 4K, a Google Chromecast, a Playstation 4, or an Xbox One. These streaming devices let you download the same apps from Netflix and Amazon as a smart TV does. You can connect them to your TV using an HDMI cable.
Ideally, these devices are connected to your internet through an ethernet connection rather than via Wifi. This should make the stream a lot more stable, with less buffering.
All images: Courtesy Getty Images
This story first appeared on Lifestyle Asia Singapore.