Snapchat introduces 'Dress Up' shopping feature allowing users to try on apparel in AR and retailers to integrate on their shopping apps.
Snapchat seemed very AR-pro at their recent summit, focusing mainly on its implementation in online shopping. They're introducing a new fashion feat called 'Dress Up' which uses AR based assets to help you not only check out but also virtually try on new apparel. This will also allow retailers to integrate Snapchat's new AR tech into their own websites and apps.
Snapchat Dress Up AR Shopping Lens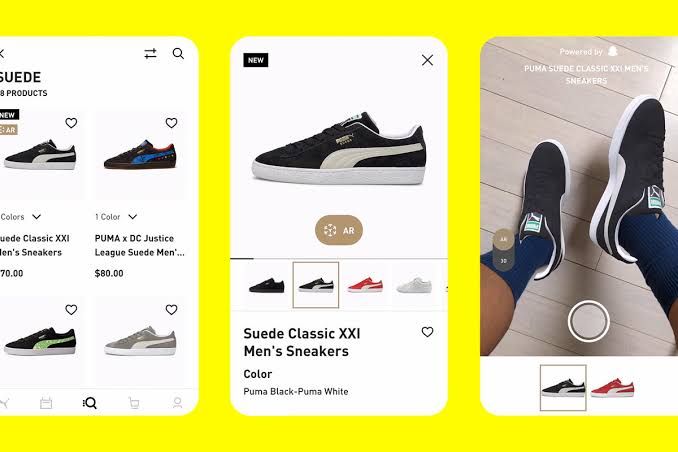 Incase you're wondering how big the AR e-commerce biz is – Since January 2021, more than 250 million Snapchat users have engaged with AR shopping Lenses more than 5 billion times, as Snapchat confirms.
This can be found in Snapchat's Lens Explorer, easily accessible and easing the process of users discovering new fashion online and retailers promoting their products in AR. To assist with this, Snapchat also introduced a 3D Asset Manager and AR Image Processing technology to help businesses create AR assets to support this feature.
Additionally, Snapchat also included a new Camera Kit for AR shopping. As a tool for retailers and fashion brands to implement and optimise these catalog-powered Shopping Lenses. In a blogpost giving us a quick demo of this new feat, it demonstrated a user scrolling through apparel, selecting one, and trying it on virtually. It displayed a hyper-realistic overlay of the product that automatically adjusts to the user. Snapchat kicked off this new feature showcasing PUMA's sneakers. PUMA being the first global brand parter to participate in Snapchat's new AR tech. Users can now access and check out PUMA's new sneakers using the app's AR Camera Kit.
The Snapchat 'Dress Up' feature will be available on iOS and Android. The tech corp also confirmed that it will be available on websites soon.
All images: Courtesy brands