If you're planning your Holi long-weekend getaway, these hotels in India have curated the perfect Holi getaways, filled with love, laughter, and of course, colours.
Narendra Bhawan Bikaner Rajasthan's hottest property for the last few years, Narendra Bhawan Bikaner, is the perfect mix of royal heritage and quirky millennial cool. The Bikaneri Holi is celebrated with fire dancers at their Darbari oasis, live Sufi music, and culinary indulgence. Partake in the celebration that is inclusive of accommodation in the Residence Room along with alluring experiences like the Sundowners at Darbari oasis, a delightful Holi Brunch at the poolside, and a buffet breakfast at an all-day dining room.
For details, check here.
Amanbagh Looking for a Rajasthani getaway, Amanbagh is the perfect spot for you and your family. Bring in the eve of Holi with a bonfire at the Amanbagh grounds, the perfect combination of intimate and beautiful. Admire the candlelit, flower-covered grounds on the eve of the 28 and 29 March 2021. Amanbagh is ready to celebrate a colourful Holi with you on their grounds where you and your family can enjoy the day, followed by a delicious lunch at their restaurant. They also have a 20% off on all spa treatments and on food and beverage.
For details, check here.
Jaisalmer Resort and Spa Jaisalmer Resort and Spa really knows how to start off a Holi celebration, as they provide you with welcome Holi amenities in their rooms. Begin your Holi festivities with fun games and live music ready for you and your family to enjoy, followed by a mouth-watering brunch at Jaisalmer Kitchen. And the best part is, you can avail yourself the late check out as well!
For details, check here.
Le Meridien Jaipur Resort and Spa Celebrate Holi in the pink city of Jaipur as Le Meridien has some Holi offers you cannot resist. Introducing you to new food at their very sustainable restaurant Soulholm as they being their celebrations. Continue onwards to a day celebration at poolside palki in the mornings. You get to experience Rajasthani hospitality in the true sense.
For details, check here.
Westin Pune Celebrate Holi with your loved ones at Westin Pune. With complimentary wellness activities, they will surely keep you on your toes. They have a whole pre- and post-Holi brunch planned for you at The Market. Along with that they have curated a special Holi set menu Kangan. If you think that's it, you'll be taken by surprise, they have also a food truck set and ready for the occasion. They're keeping up with the traditions with Holi Mithai just for you.
For details, check here.
Courtyard by Marriott Agra Courtyard by Marriott has prepared the Ultimate Holi brunch for you and your loved ones with unlimited food and alcohol to set you in the right mood this Holi. They have also planned a brunch for you at their yummy MoMo Cafe. When you get to your room, you will find some Holi surprises waiting for you.
For details, check here.
Ritz Carlton, Pune Enjoy a calm and spa filled Holi at the Ritz Carlton in Pune. With a five-course Japanese meal at their very Ukiyo. The meal more of an experience than just dining. They have kids activities that will keep you and your family on your toes with classes such as cooking and much more. They also have some special discounts for their customers.
For details, check here.
Marriott, Pune With a late check-in and check out time, Marriott Pune is ready to give you a leisure filled weekend. With meals arranged just for you at their award-winning restaurants, you can indulge yourself in some good food and delectable drinks. Not only this, you will get some special discounts if you choose to avail them.
For details, check here.
Suryagarh If Holi in the desert is what interests you, Suryagarh Jaisalmer is your destination. In the Thar, they begin with a sundowner on the eve of Holi, which is followed by Holika Dahan the next day. The celebrations continue with a Holi brunch with live music by the renowned Manganiars musicians. The magnificent fort and its sprawling garden, regional and international cuisines, indoor pool, and their popular spa Rait will have you enjoying the most relaxing Holi ever.
For details, check here.
Andaz Delhi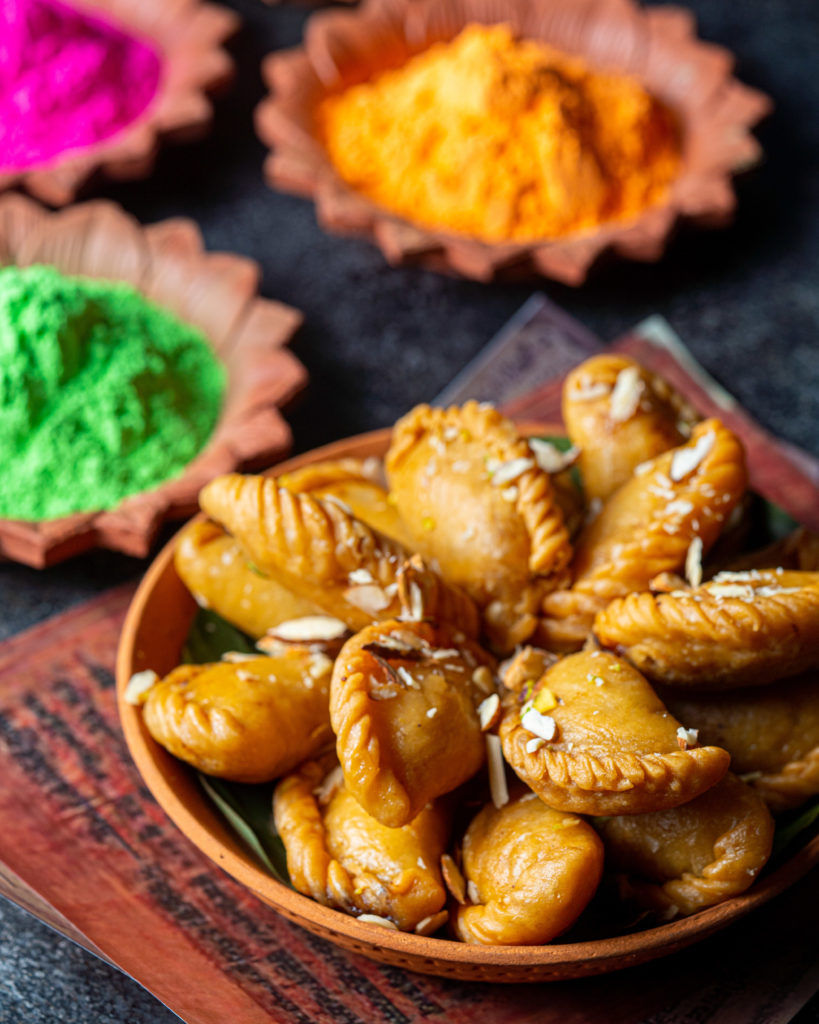 Andaz Delhi welcomes you to celebrate Delhi at its most colourful. This joyous occasion will be filled with exceptional food and loads of laughter. They have curated a Holi themed outdoor venue just for you and planned a day of live performances to keep you entertained. From DJ's to international performers what more do you need this Holi? They have a wide array of food and drinks, with different cuisines for you to try.
Four Season Hotel, Mumbai This year Holi maybe a little different, but the Four Seasons have planned an intimate celebration for you and your loved ones. Good food is the essence of any festival, so make sure you go for San:Qi's 'Colours of Celebration' Festive Brunch. With the chefs making the traditional Holi staples and their Asian best sellers, they are set to give you the wholesome experience you have been waiting for. Bring home lovely pastries from traditional to non-traditional by Danish Pai, and indulge yourself with the skincare products that are up for grabs.
For details, check here.
All images: Courtesy hotels