Standing out in luxury travel isn't easy, considering the premium services offered by hotels at reasonable prices. While no one's complaining, sometimes the heart desires unparalleled luxury. And that's why, in this week's 'Why is it Expensive' segment, we're talking about one of the most expensive hotel suites in India – Sukh Niwas at Rambagh Palace, Jaipur.
The royal suite is in the revamped palace of Jaipur's royal family, and priced at Rs 9,50,000 per night. Add taxes and it amounts to more than Rs 12 lakh. That's quite a dent to the pocket, but here's why you'd want to shell out money (or start saving) to stay here.
Sukh Niwas translates to 'happy abode', and that's the vibe it promises the moment you enter. Built in 1835, the 184-year-old palace's original architecture and design seamlessly blends with what you'd expect in 2019. Picture beds so sprawling you'd get lost in them, enormous wooden pillars through the suite, and a fully-furnished marble bathroom, alongside satellite television, Italian linens, Forest Essentials bath amenities, and more.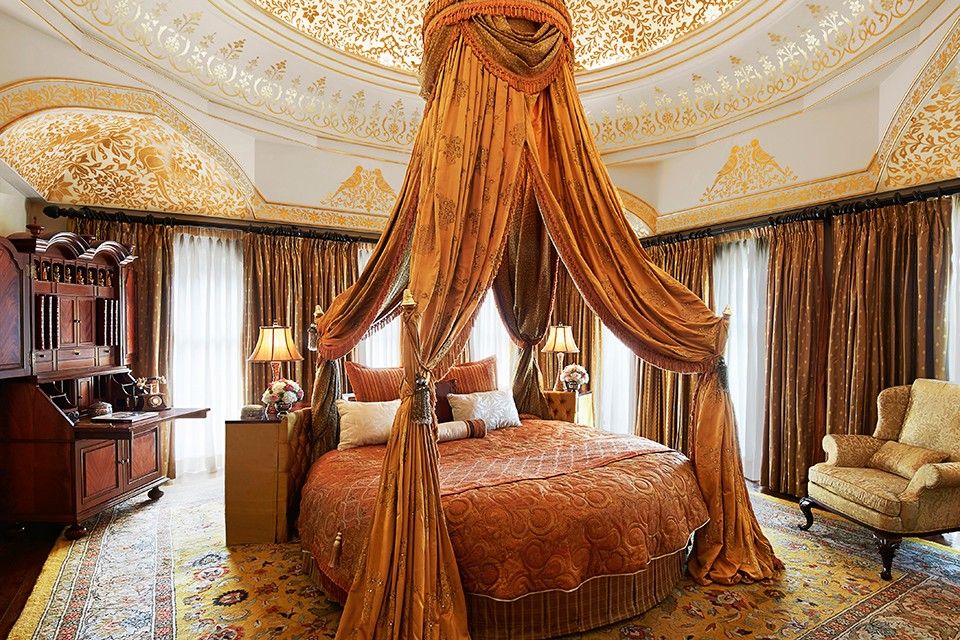 Besides the master bedroom and bath spaces, its 1,800 sq ft area also features a separate dressing area, a royal dining room, and a lounge overlooking palace gardens and a private terrace. Sukh Niwas is soaked in opulence – elaborate chandeliers, plush drapes, intricate artwork, and palatial arches. To spoil you further, the hotel offers a 24×7 private butler service at your beck and call, and the surreal sundeck and jacuzzi add the finishing touches to the royal experience. Home to the late Maharani Gayatri Devi and Sawai Man Singh II of Jaipur, the royal suite lives up to Gayatri Devi's expectations of keeping the 'being at home' essence intact at the Rambagh Palace. Taj Hotels along with architect-designers Shalini and Amit Gehlot have managed to retain this feeling. So plan your stay at one of the most expensive suites in India for a 'home away from home' experience, only more royal.
All images: Courtesy Taj Hotels