More than just getaways and vacation hideouts, these Insta-worthy resorts in India bring out a lifestyle etched in local values and ethos. Amid the new normal, local travel has opened our eyes to the awe-inspiring properties with contemporary amenities galore. They make our Insta-stories better and give our souls some rest.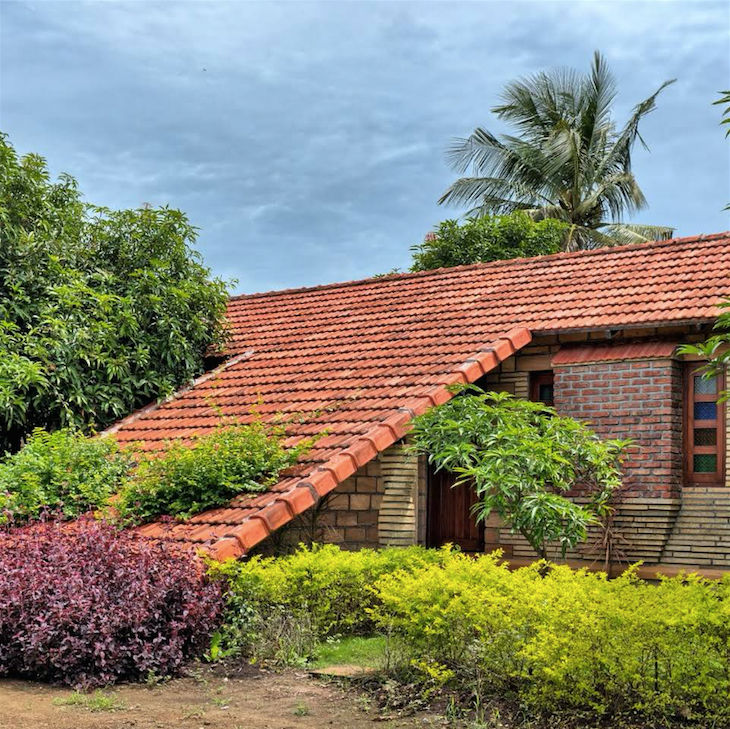 Located at Sasan Gir, a wildlife sanctuary in Gujarat where the Asiatic lions reign supreme, Aaranya Farmstay Resort is a rustic countryside resort for discerning, weary travellers who need a break from their mundane life. The sloping terracotta rooftops are the main attraction erect next to an expansive pale green land. The minimalist yet exquisite facade featuring natural sandstone walls, brick domes, and clay tile roofs feel pristine and refreshing. If understated and muted elements represent your aesthetic, then this is it.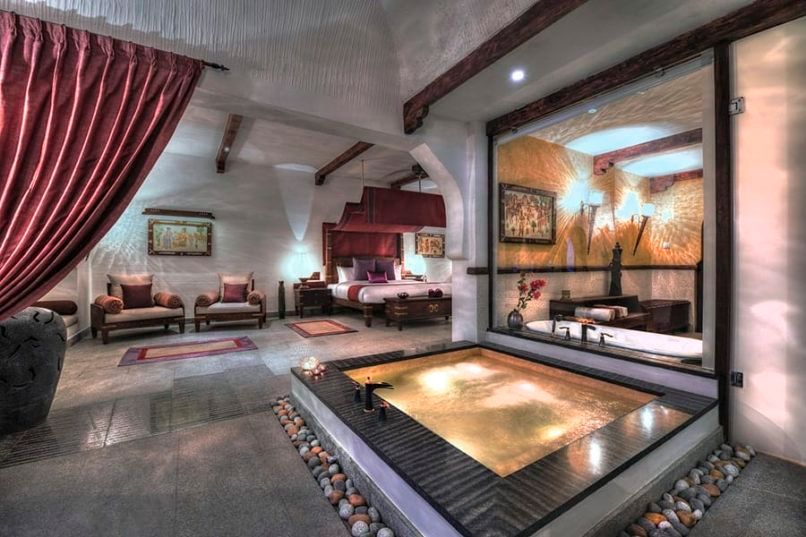 One of the three lush properties by Evolve Back is located in Hampi. Amidst the undulating boulders and rugged forests that make up an inspirational vista for photographers, Hampi is a designated UNESCO Heritage Site. Evolve Back takes you back to its Vijayanagara Empire days via ornate suites, royal courtyards, and arched hallways. The 'larger than life' aesthetic at Evolve Back is also evident in its modern facilities (private jacuzzi, private deck, infinity pool, personalised Ayurveda therapy, and more), which only amplifies one's experience here.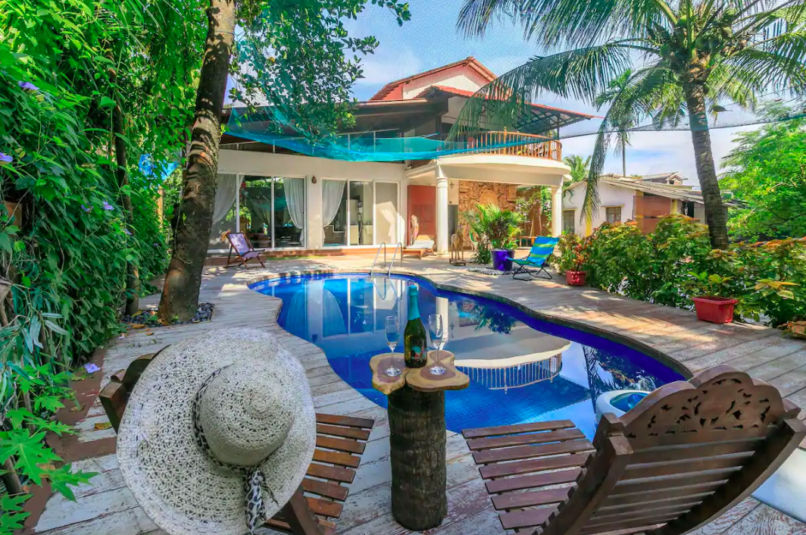 Every year Mumbaikars throng the coastal town of Alibaug to get away from the hectic city life. And why not? It's pollution-free and sparse, which only adds to its geographic location. Gypsies' Hideout in Alibaug is a villa available on Airbnb that showcases a vibrant Bohemian-style vibe with Moroccan decor. Enveloped by abundant mango and coconut trees, it's the ideal coastal retreat with a swimming pool, kitchen, and amenities such as AC, TV, basic toiletries, and more. You can also indulge in board games and flaunt an old-school aesthetic.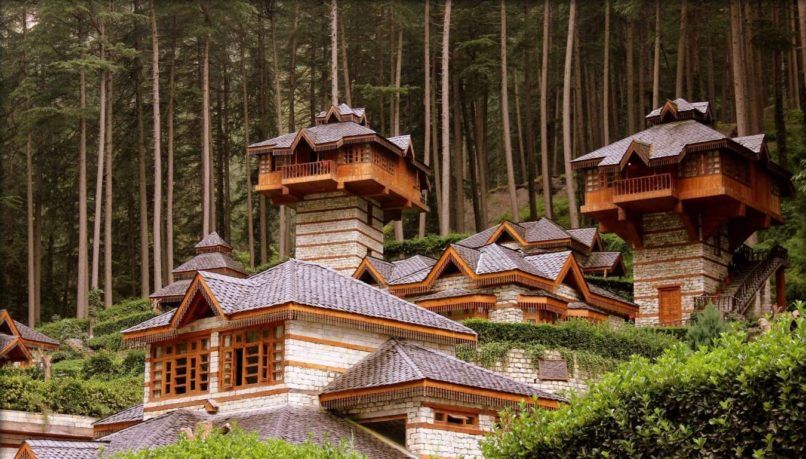 Kasol may have attracted an absurd number of travellers, but can you really blame anyone for wanting to witness a true Himalayan valley in all its glory? Amidst the coniferous bounty of alpine trees in Parvati Valley lies The Himalayan Village resort. From a distance, it resembles the houses at an English hamlet, but upon closer inspection, you see ancient Kathkunia style architecture. The pet-friendly cottages are named Chamba, Kangra, Kinnaur, Mandi, Shimla, and Spiti and offer a spa with a sauna, jacuzzi, aroma bath therapy, and wellness program, and more.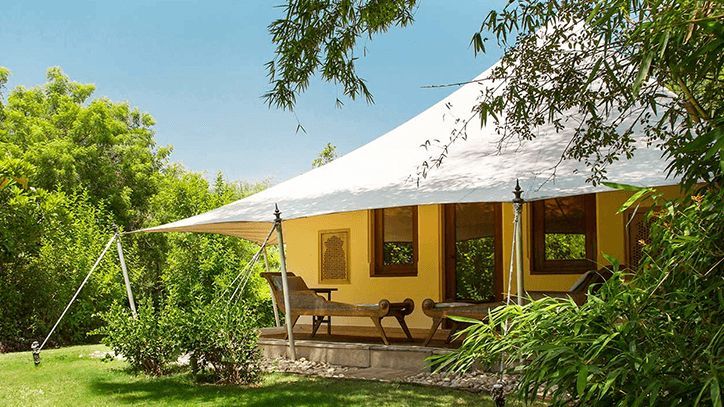 The list of the most striking resorts in India wouldn't be complete without mentioning Rajasthan, and The Oberoi Vanyavilas Wildlife Resort in Ranthambore does justice to its place here. If caravan-style nomad living is your style, then this is the place to be. You can stay at one of their uber-luxurious tents with all the facilities at your disposal. Pamper yourself at their state-of-the-art spa treatment, or head out to explore the best Indian wildlife, the resort is one of the best in North India.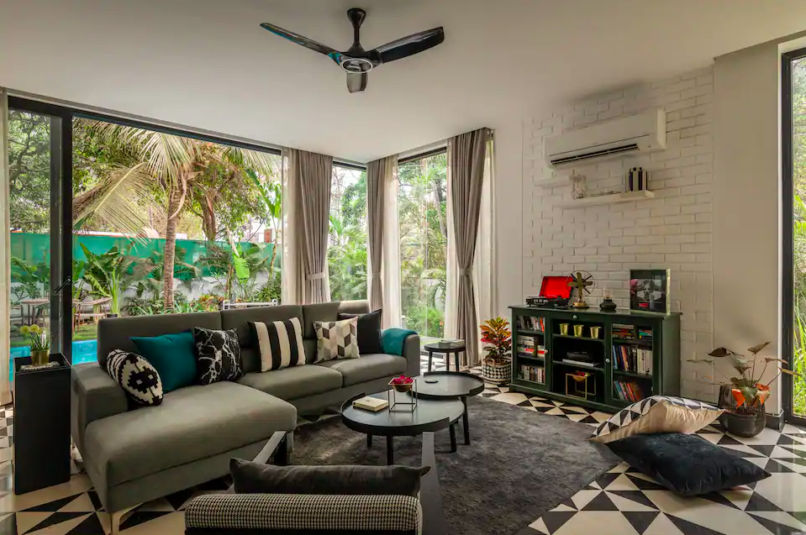 The work from home culture seems to be thriving, allowing people enough time and opportunities to explore different retreats. One such retreat in Vagator in Goa is cheekily called the Cocktail Villas. Officially named Saxofon, this is a three-bedroom villa with a private pool and a library. The lush surroundings of the place add character to the muted monochrome colours of its interiors. It's ultra-modern and welcoming at the same time, a rare find at properties like these.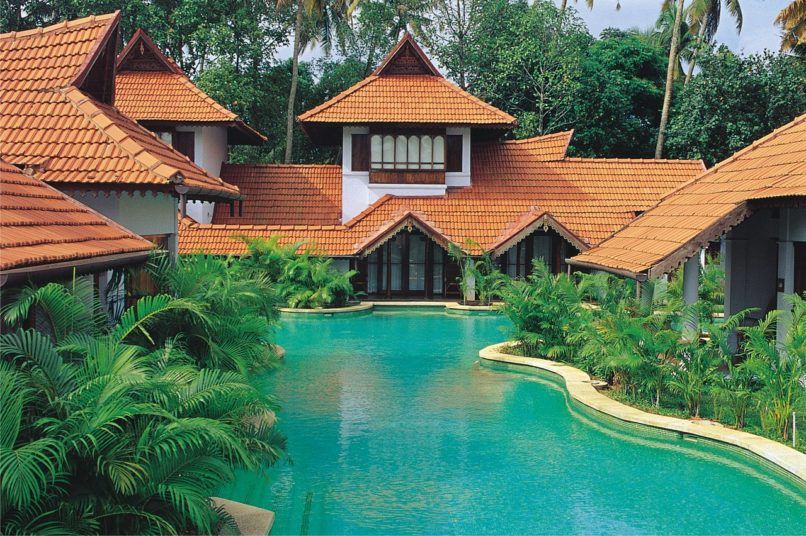 In the middle of the sleeping backwaters of Kerala, Kumarakom Lake Resort in Kerala makes you feel like you've landed on an island nothing short of idyllic. It exhibits manas, the 16th-century traditional homesteads of Kerala, strewn across the resort. These manas were transplanted from their original locations and reassembled painstakingly to create the luxurious abodes at this resort. If slow travel and easy living is your lifestyle, then this should be your aesthetic.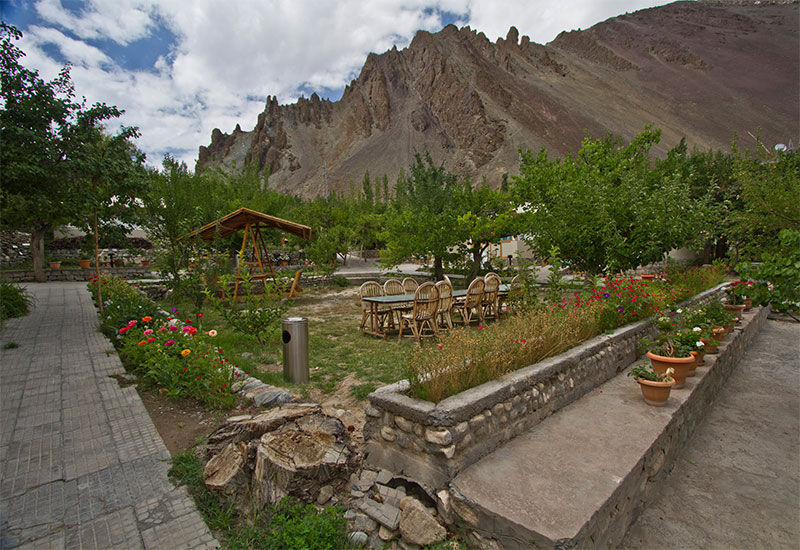 The magical kingdom of gompas, stupas, and arid mountains, Ladakh never ceases to amaze its visitors. Set at the cliff bank of river Indus, 55 Kilometers into Sham valley is the village of Ule Tokpo, and here is Ladakh's first fully solar-powered tourism project, Ule Ethnic Resort. A premier property, Ule Ethnic resort with 15 ensuite deluxe cottages and 15 ensuite huts. Here, the soothing indoor view is an extension of the majestic vistas outdoors.
All images: Courtesy respective properties