Have you ever been on a fabulous vacation and wished your dog could be there to enjoy it with you? Problem solved. Bring him or her along to these 10 high-end pet-friendly resorts in India that not only allow your furry family members but also welcome them warmly.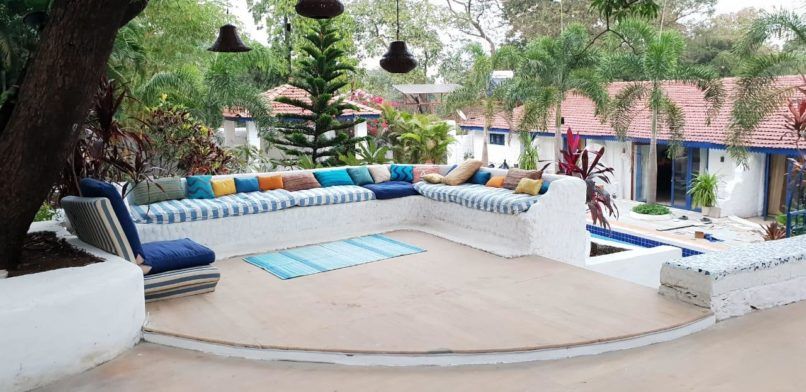 This Greek-style five-bedroom villa welcomes pets with home-cooked meals and lots of open space to gallop around. The rooms are tastefully decorated with king-size beds, warm lanterns, flamboyant bed sheets, and lots of indoor plants. The attached balcony with rocking chairs is ideal for chilling with your pets or devouring a few pages of that racy novel. There's an outdoor pool too. The veranda is perfect for the late-night story sessions, games or a cup of mocha watching the sunset. You are welcome to leave your pet with the caretaker and set out for some sightseeing.
Price: Rs 20,000 onwards
Contact: 022 62624 19999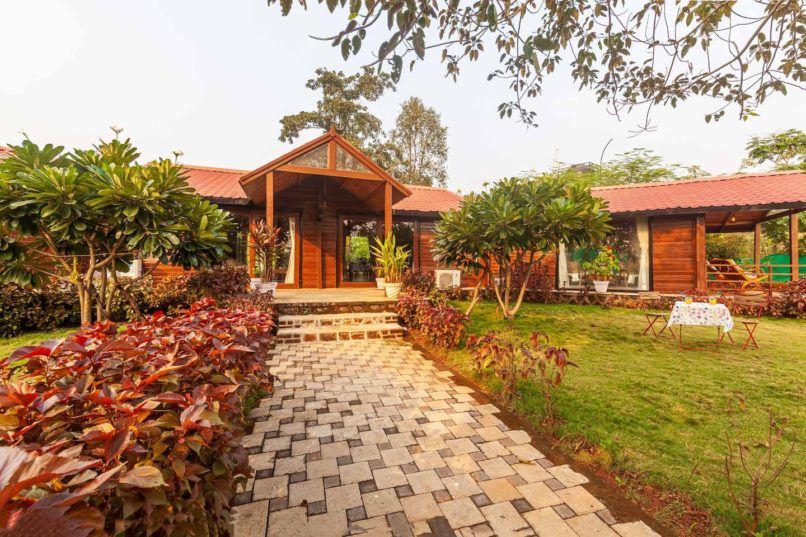 This wooden chalet amidst mountains and scenic views is perfect for spending time with your family and pets. Wake up to fresh air, birds chirping, and an amazing view. Pets will enjoy the wide manicured lawns and the freshly made meals. They could also accompany you to the farmers' market or the Bhimashankar Hills. There is also a river close by to chill.
Price: Rs 17,457
Contact: 088790 86256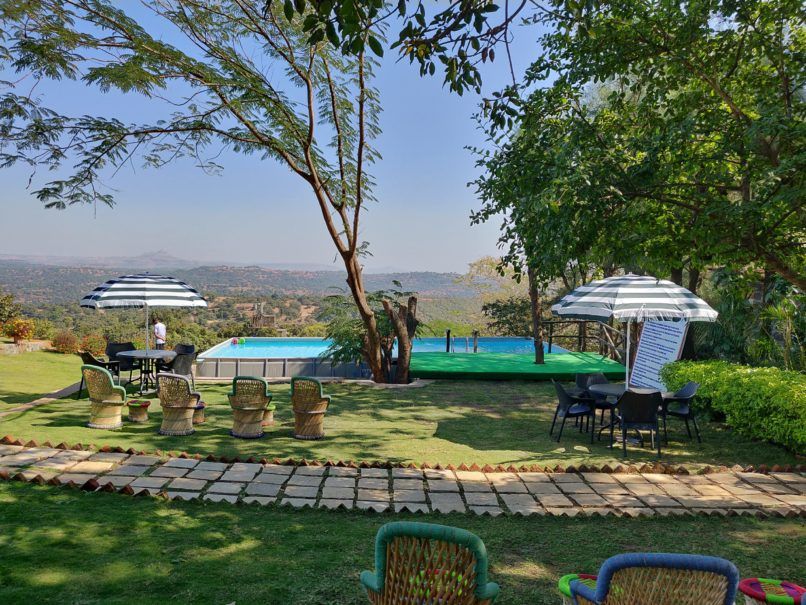 This eco-resort with cottages, tree houses and villas is known for their superbly attentive yet unobtrusive services, and they extend that nicety to dogs too. Fresh towels are provided every day. There is ample space for the pets to frolic around the property. For a change of scenery, you could stroll by the lake at sunset. The property also houses a pool and bicycles for those looking to be active. Pets are provided freshly made meals, and special requests are catered to.
Price: Rs 17,000 onwards
Contact: 074000 50216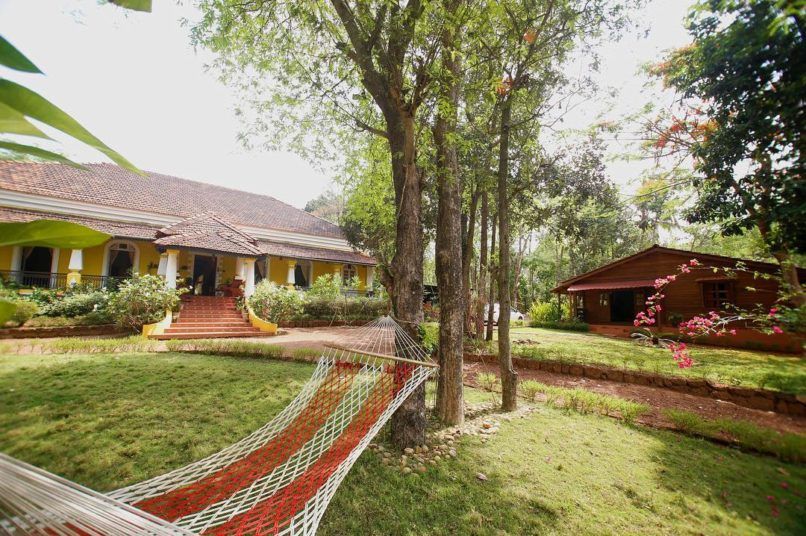 At Arco, you can enjoy your holiday in the knowledge that your pet will be treated pawfectly. This charming 200-year-old restored Goan manor welcomes furry friends with toys, a comfy bed, and an ample amount of space to run around. If that's not enough, the villa's resident lady Labrador and Beagle are perfect pals to play with. Additionally, you can stroll down to the imposing St Alex Church or spend a relaxing evening watching the crimson sun dip into the sea. A heritage walk in the charming village of Chandor is another exciting option.
Price: Rs 5500 onwards
Contact: +91 96049 64482/96899 95688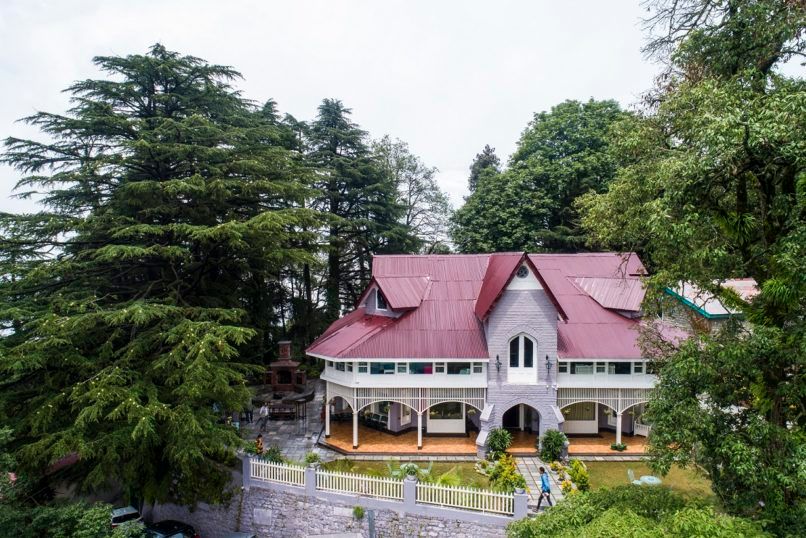 Open arms and full bowls are how Elgin a125 years old colonial villa welcomes its furry friends. Here pets get greeted with treats and delicious meals. Miles of un-spoilt countryside, tea gardens, and woodlands make Darjeeling a great place for walking and another reason to invite your dog the next time you head to the queen of the hills. Lillian a dog and permanent resident at this extravagant property wanders the hallways and greets guests excitedly.
Price: Rs 7000 onwards
Contact: +91-33-40646300/ 91-33-40646301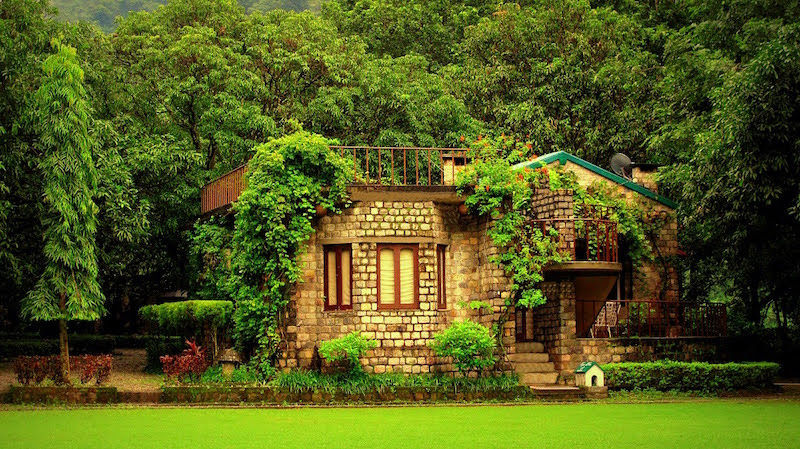 At The Den, the staff knows that dogs are part of the family too. So they get a pet bed and an exclusive pet-friendly menu, which has egg dishes, steamed rice, veggies and an interesting breakfast platter with mashed banana and peanut butter. There is also a pet play area. You can take your pooches on daily walks on the mango orchard and manicured gardens lit by lanterns and candles at night. The resident dog Sufi is friendly and great to be around.
Price: Rs 6000 onwards.
Contact: +91 – 97114 88820 /97115 88820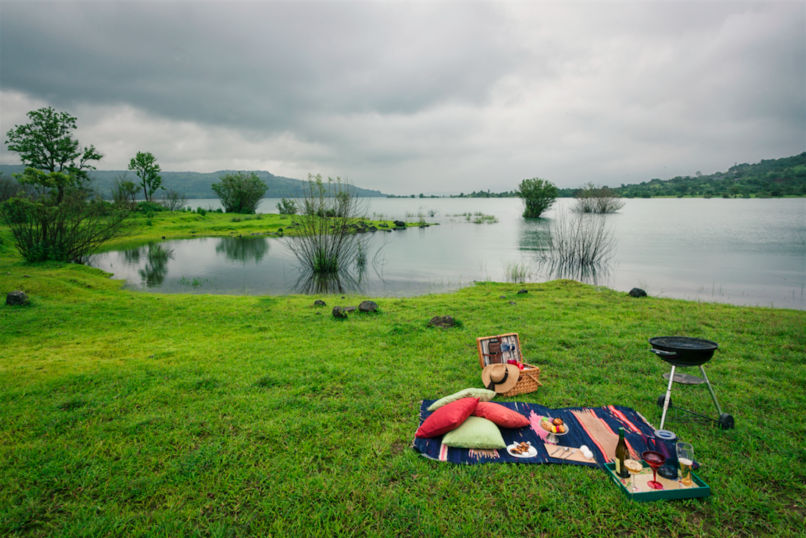 Mawi welcomes dogs with open arms and lots of open spaces to run around. This five-bedroom luxurious villa perched on a hill and overlooking the serene Pawana lake comes with a gorgeous infinity pool where you can enjoy sundowners and barbecues. There's also a heated jacuzzi to unwind on a cold or rainy day. The villa's resident Shih Tzu named Junior will be a playful companion to your furry family member. Pet meals are provided on request.
Price: Rs 81,000 for a five-bedroom villa
Contact: 022 2674 2348
Pets can access every inch of the spacious three-acre property perched in Jungaliagaon, a small village located 7000 ft above sea level. They share the same rooms as their family members and are provided beds, bowls, home-cooked meals with special instructions, and a local vet in case of any medical emergencies. You can walk down to the Chaapi river and catch the fresh fish for your barbeque lunch. Or simply laze or swim in the cool waters of the river. Other residents of Emerald Trail include cows, dogs, and rabbits.
Price: Rs 3,500 onwards per room/night
Contact: +91 98339 49954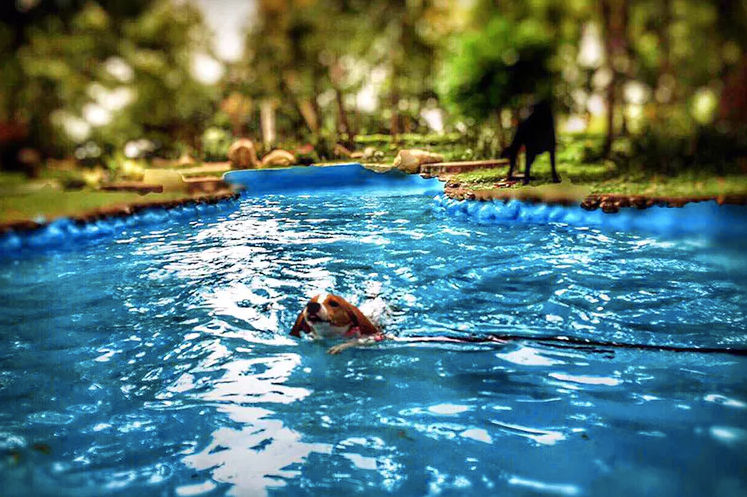 Make yourself at home with your canine friend, as both dogs and cats are welcome at this quaint homestay where amenities include an outdoor pool and lush gardens ideal for guests who travel with pets. If that's not enough there is also a doggie pool and woods nearby that are meant for long walks, bird watching, and yoga. Meals include multi-cuisine delicacies with homegrown fruits and vegetables. Vegetarian and non-vegetarian food for your dog is provided at an additional cost.
Price: Rs 5,000 onwards
Contact: +91 77081 32980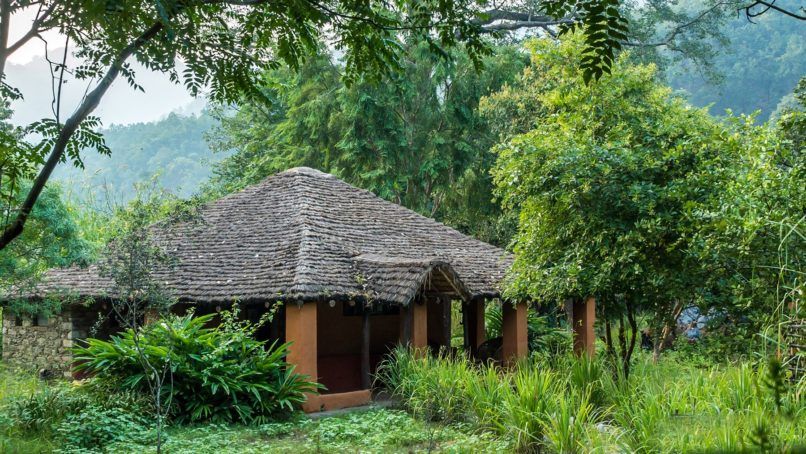 This blissful eco-resort located on the bank of Ramganga River, inside the Kalagarh Tiger Reserve is refreshingly simple. Choose from mud, thatched or stone cottages. You can take your dog for long walks, swimming or bond over various adventures. Meals are Indian, Tibetan, and continental fare with the additional charm of candle lights. You need to be careful with your pet and preferably stay within the resort due to the presence of leopards.
Price: Rs 12,000 onwards
Contact: +91 97192 473939, +91 97611 66777
All images: Courtesy resorts; Feature image: Courtesy Getty