The month of March brings with it bright blue skies and a cool breeze, marking the arrival of spring — everything comes to life, new flowers bloom and outdoor activities become more fun. For travel enthusiasts, there are many places to visit in India in March where you can enjoy this weather.
The festival of Holi also falls this month. Many choose to travel to enjoy this festival of colours in the cities famous for their celebrations. The timing is ideal—we're ending the first quarter of the year, and travelling is one of the best ways to relieve stress.
So, if you have started thinking about your travels, our guide to the best places to visit in March in India is what you need for a vacation that is enriching, rejuvenating and relaxing.
Best places to visit in India in March
Wayanad, Kerala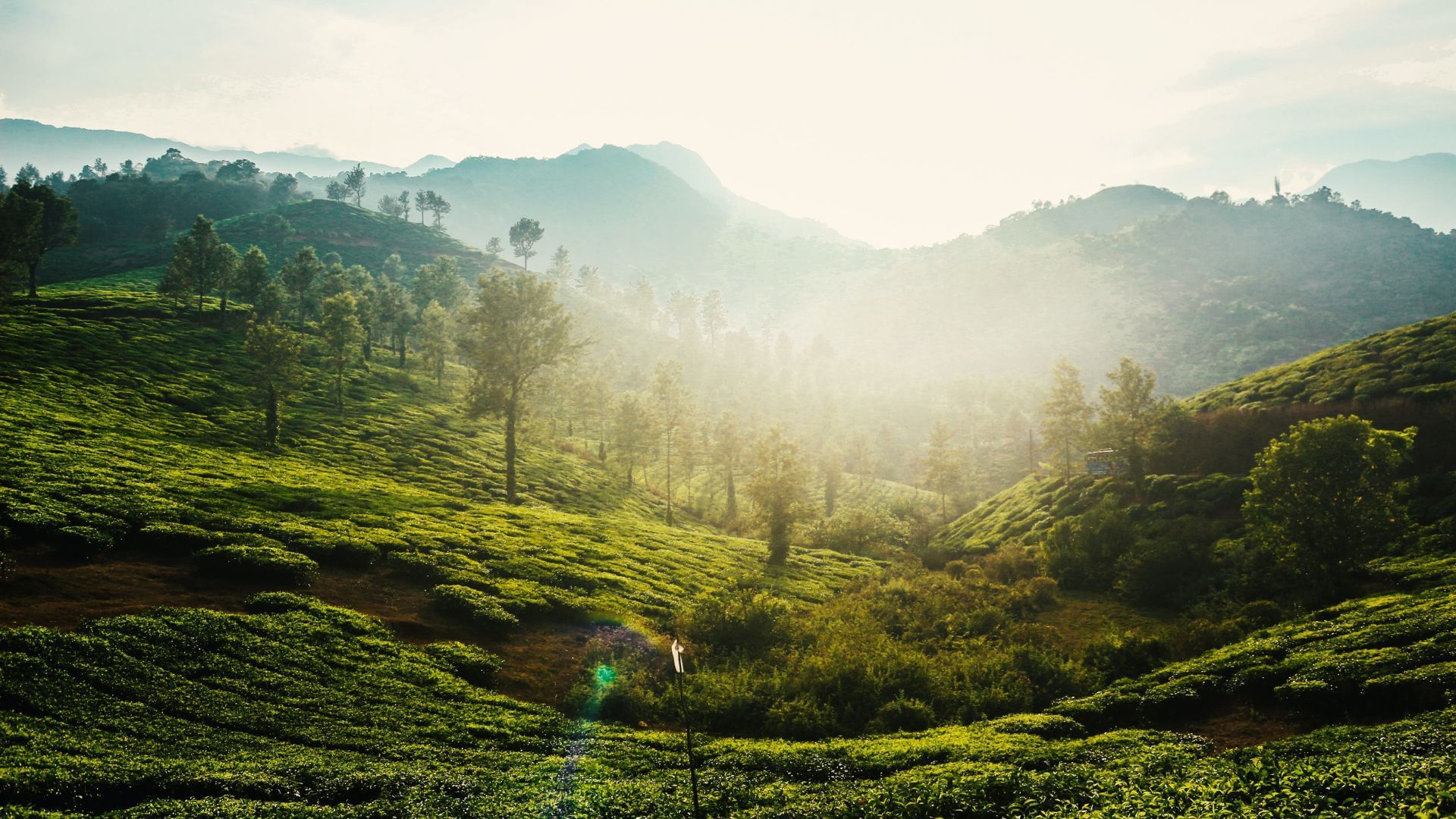 Wayanad in Kerala is an absolute delight to travel to. The hill station is known for its vibrant greenery, clean, fresh air and spice gardens. What also adds to the experience are the wildlife sanctuaries where you can catch a glimpse of animals such as bison, elephants, tigers and cheetahs. If you're looking for a place to visit in March to enjoy the serenity, calm and spring weather, Wayanad is the place for you!
Visit the Muthanga Wildlife Sanctuary, Banasura Sagar Dam and Soochipara Falls. You should also go on a tea estate tour and visit the fragrant spice plantations here. Go ziplining in the hills, or simply unwind as you soak in the warm sun. For a more laid-back adventure, go on nature trails.
How to reach: The nearest airport as well as the closest railway station are in Kozhikode (Calicut). From here, you can hail a taxi or use local transport such as buses to reach Wayanad.
Book your stay at Mount Xanadu Resorts here
Goa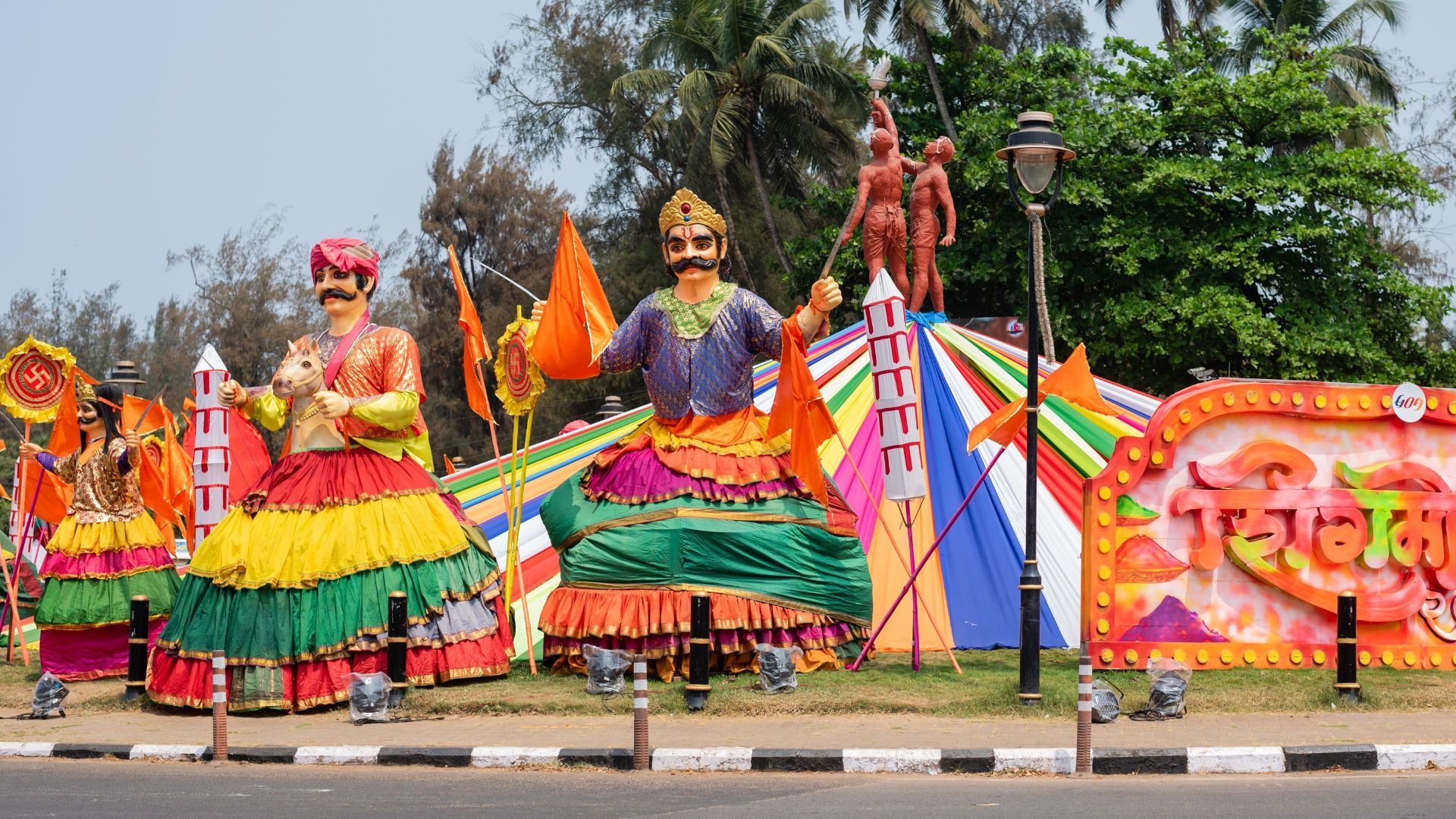 Goa is that one destination which probably pops up in all guides on winter and spring travel. However, what makes March an ideal month to visit the state is the Shigmo Festival. The festival takes place in the month of Phagun, according to the Hindu calendar and begins on Holi (falling on March 8 this year). The five-day festivities see people (mostly the Konkan belts) building and painting elaborate murals that depict Indian mythology and folklore. Local troupes conduct dance performances in celebration, and the state has an electric energy that's a contrast to the usual beachy, laidback vibe of Goa.
When in Goa, be sure to spend time at the many beaches because, after March (and until October end), the weather will get too sultry and warm. Visit the forts, like Aguada, Chapora and Ponda, and spice plantations. You can also spend an evening at Dudhsagar waterfalls, or witness wildlife at its many national parks.
How to reach: Goa is well-connected to all major cities across India through airports, railways as well as roads.
Book your stay at Grand Hyatt Goa here
Andaman & Nicobar Islands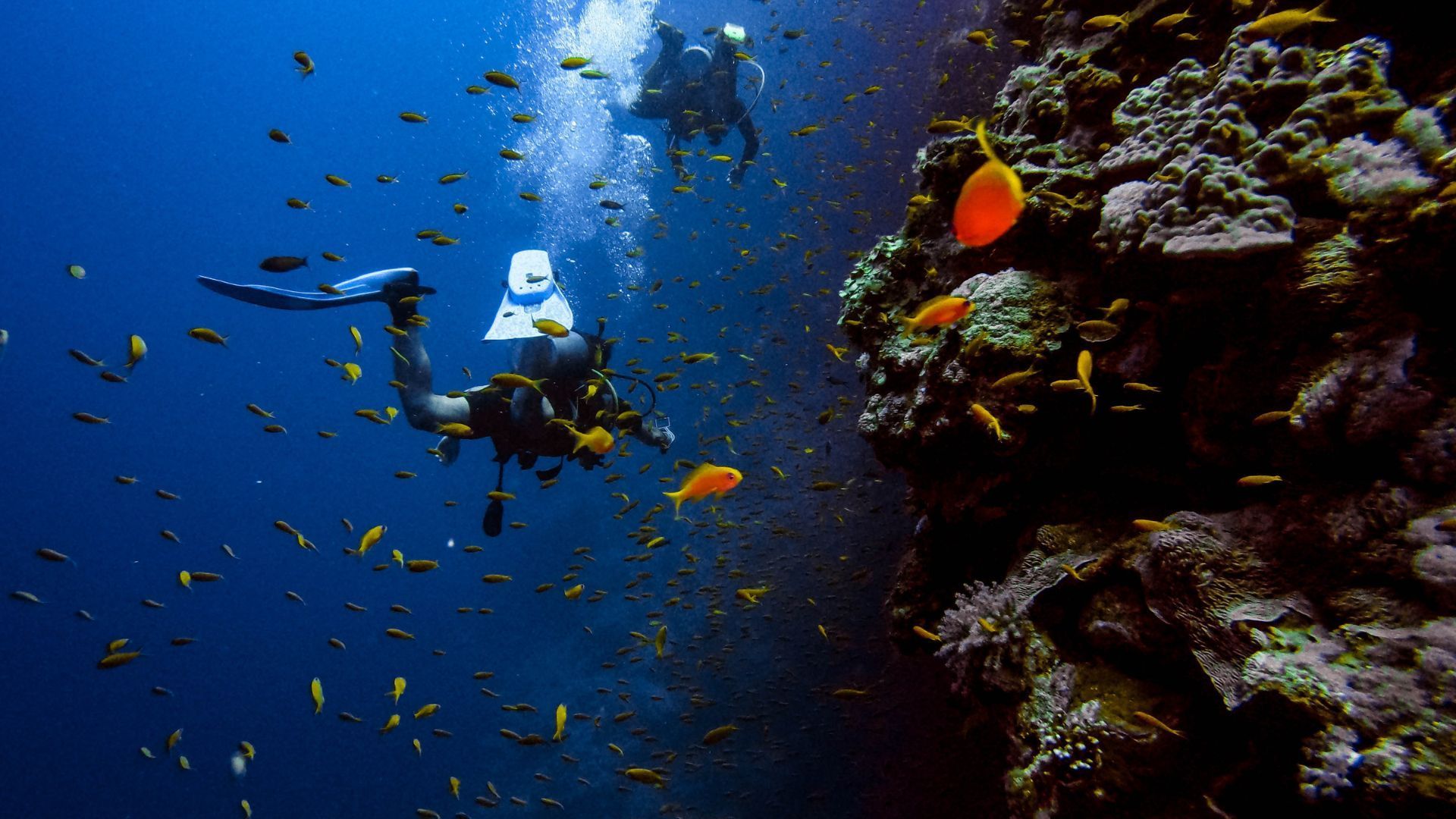 Another stunning place to visit in March is the Andaman & Nicobar Islands. Months after March (until November) will be too hot to visit, thanks to the islands' tropical location. The beaches are beautiful, and the spas and sundowners will make your experience worth the while. Don't forget to try the fresh seafood.
When here, you can visit Havelock and Neil islands, go snorkelling to see the underwater wildlife and spend your days by the beach. You should also take time out to visit Cellular Jail (formerly called Kaala Paani) for a glimpse into India's history and freedom struggle.
How to reach: The capital, Port Blair, can be reached by air and sea since no road or rail networks connect the mainland with the island cluster
Book your stay at Sea Shell Neil here
Rameswaram, Tamil Nadu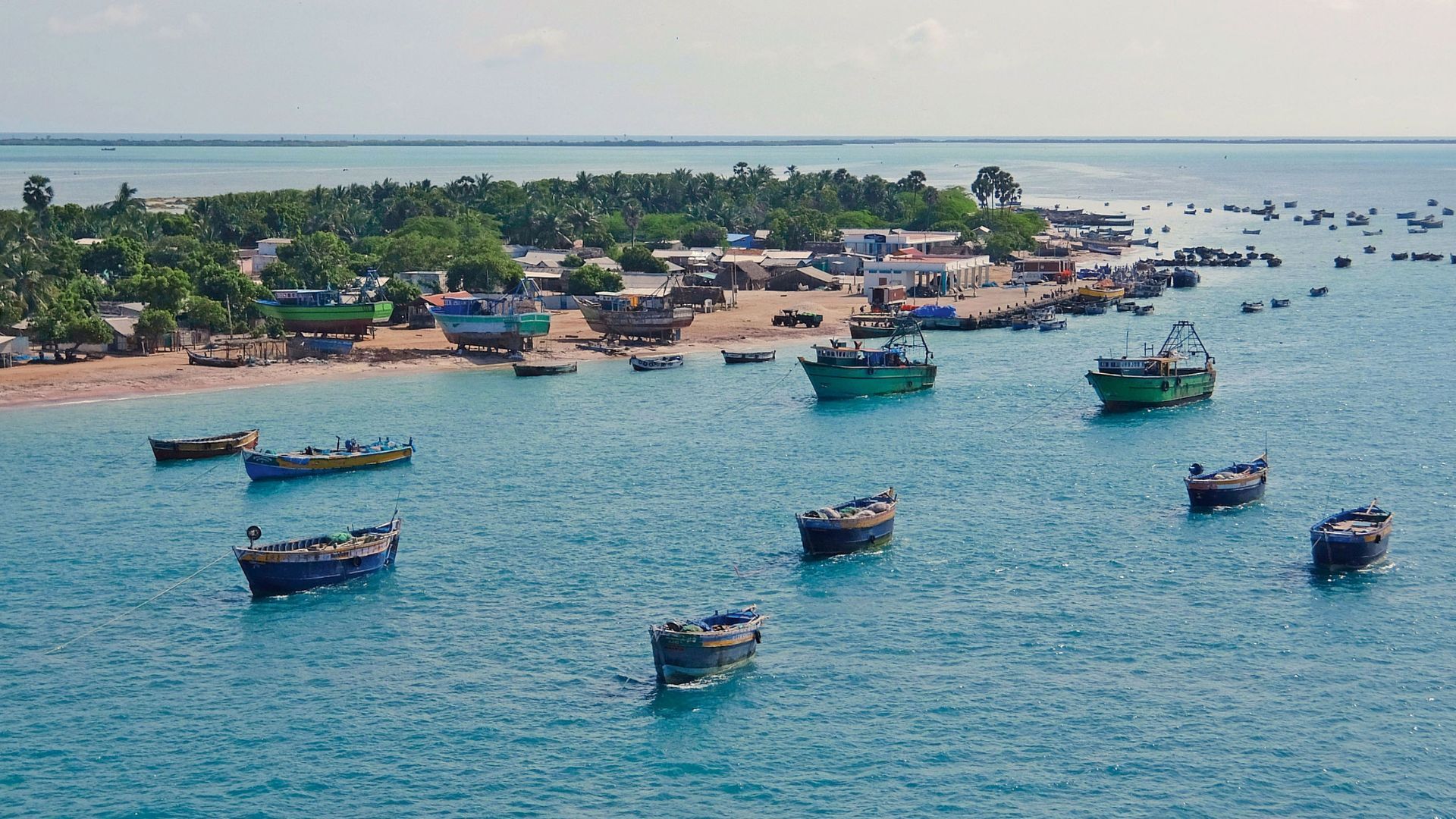 Rameswaram is one of the holiest cities in India and is known for being a pilgrimage destination. Located on a serene island in Tamil Nadu, it is located off the Indian mainland and is separated from Sri Lanka by a Pamban channel.
When in Rameswaram, visit the many temples that dot the town. Pamban Bridge, the beaches and Dhanushkodi are a few other places that should be on your must-see list. Enjoy activities such as birdwatching to make the most of your trip there.
How to reach: The nearest airport is in Madurai. However, Rameswaram can be reached by road and train as the island has both a railway station as well as well-maintained roads.
Udaipur, Rajasthan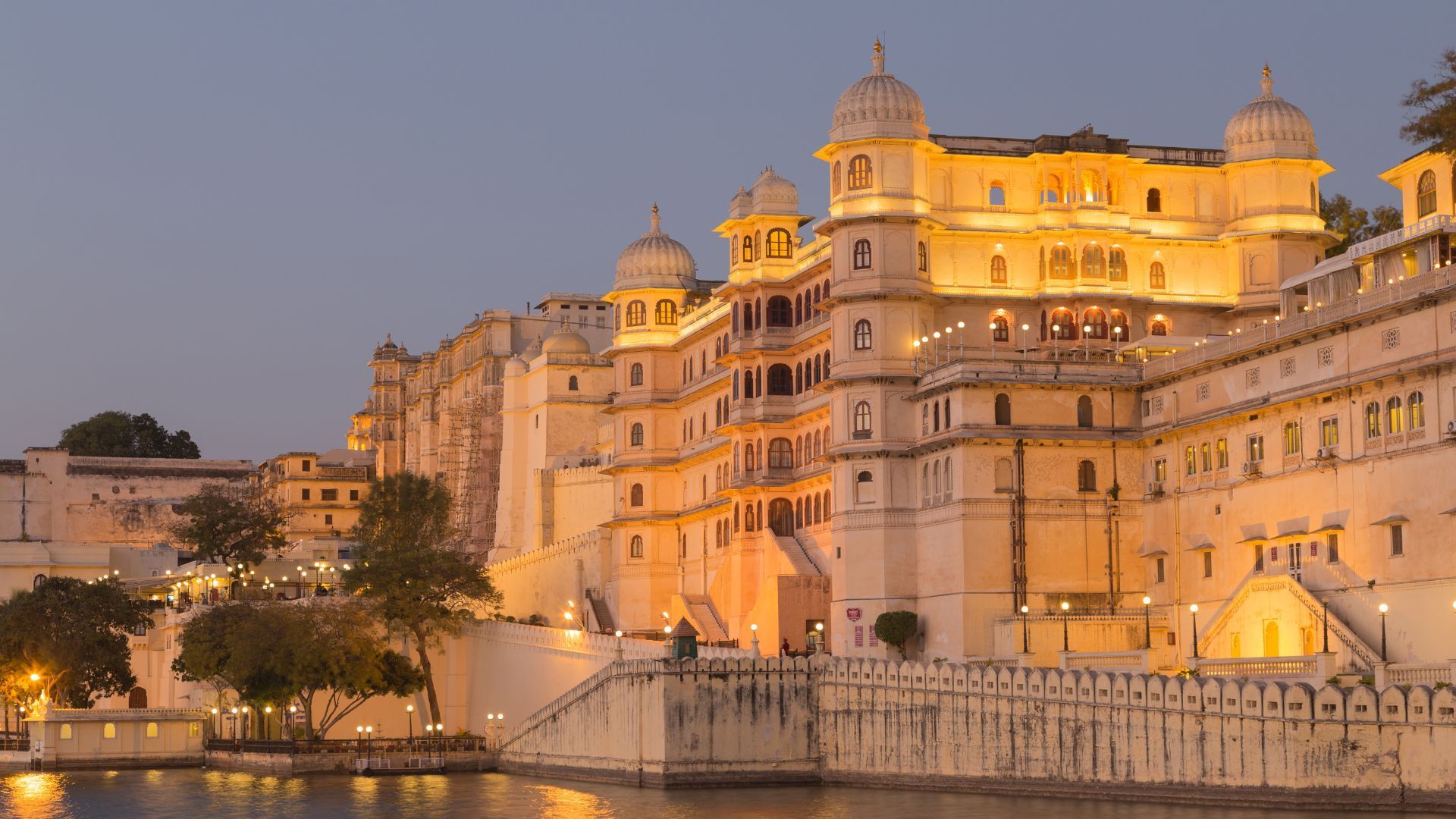 Winters and early spring are the best times of the year to visit Udaipur. However, what makes March more special is the Gangaur Festival, which begins a day after Holika Dahan. During Gangaur, the entire city, especially areas around Gangaur Ghat (hence its name) and Ambrai Ghat, is decorated for the festivities. Dance performances, music and other celebrations ensue and usually end after 18 days. This year, the festival will be on from March 8 to March 24.
Gangaur is not the only reason to spend time in Udaipur. When in the city, visit spots such as Sajjangarh Fort, City Palace, Jagdish Temple, Bagore Ki Haveli and Saheliyon Ki Bari, and try some traditional dishes at the many restaurants in Udaipur. Moti Magri and Karni Mata temple are great sunset points, and the fort gives you views of the entire city as the sun goes down. If you have extra days on hand, visit Kumbhalgarh and Chittorgarh to delve deep into India's past.
How to reach: Udaipur is well-connected by air, road and train.
Book your stay at The Oberoi Udaivilas Udaipur here
Jaipur, Rajasthan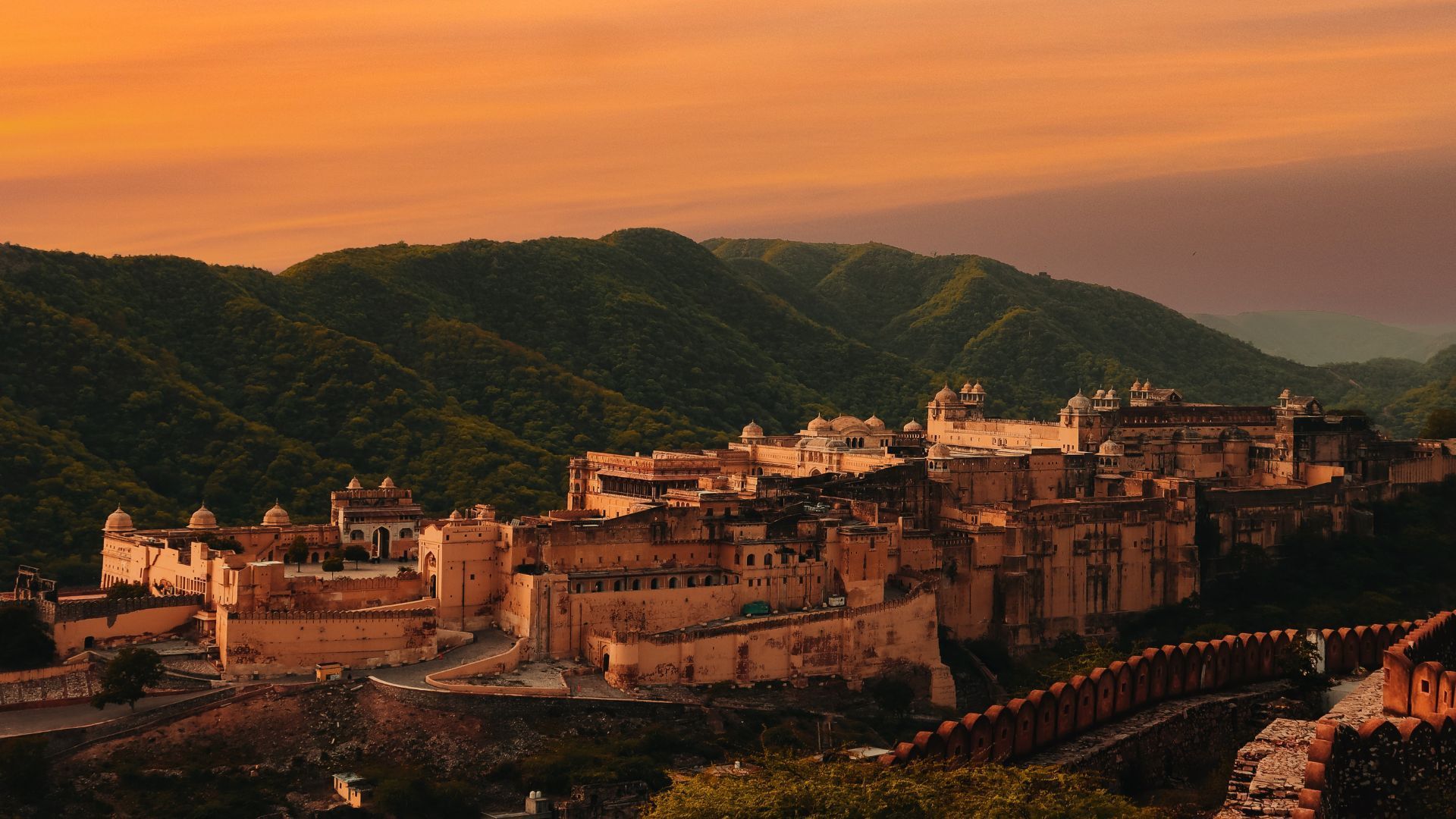 Another popular destination in Rajasthan, Jaipur is among the best places to visit in March in India. The weather is ideal, and the festival of Holi brings with it celebrations of Gangaur. Jaipur hosts the Gangaur Fair, which is reason enough to visit Rajasthan's capital. In certain tribes, Gangaur is also considered an auspicious time for unmarried men and women to interact with each other and find their life partners.
Amer Fort, Nahargarh and Jaigarh Forts, City Palace (yes, there's one here, too), Hawa Mahal and Albert Hall Museum are some of the must-visit landmarks. Go to the Birla Temple in the evening before you head off to the markets for some retail therapy. Indulge in delicious Rajasthani cuisine as you explore the city.
How to reach: Jaipur airport and railway station are well-connected with the rest of the country. Roads leading to Jaipur are also smooth and well-maintained.
Book your stay at Trident Jaipur here
Mathura-Vrindavan, Uttar Pradesh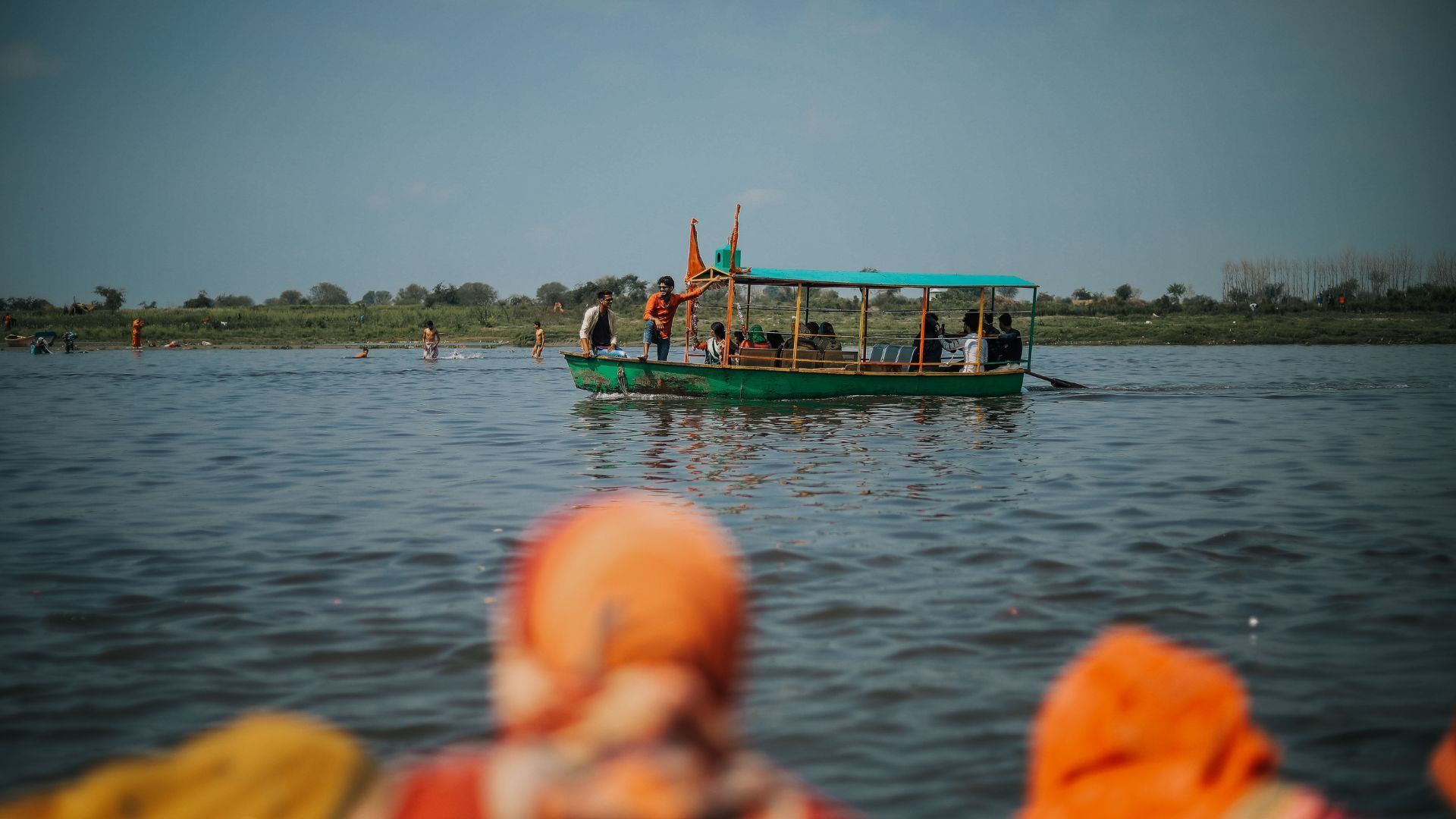 Mathura, believed to be the birthplace of Lord Krishna, is famous for its Holi celebrations. This is why March is the best time to visit this spiritual, religious town. Located 15 km away from Mathura is Vrindavan, the city where Lord Krishna is said to have spent his childhood, and hence holds religious significance for millions of devotees. It is also called the City of Widows, as it is home to thousands of widows who move here after the death of their husbands.
When visiting Mathura and Vrindavan, travel to sites such as Prem Mandir, Govardhan Hill, Birla Mandir, ISKON temple and Government Museum.
How to reach: Mathura and Vrindavan can be reached via road from Delhi, which has the closest airport to the cities. Both Mathura and Vrindavan have railway stations connecting to the rest of India.
Rishikesh, Uttarakhand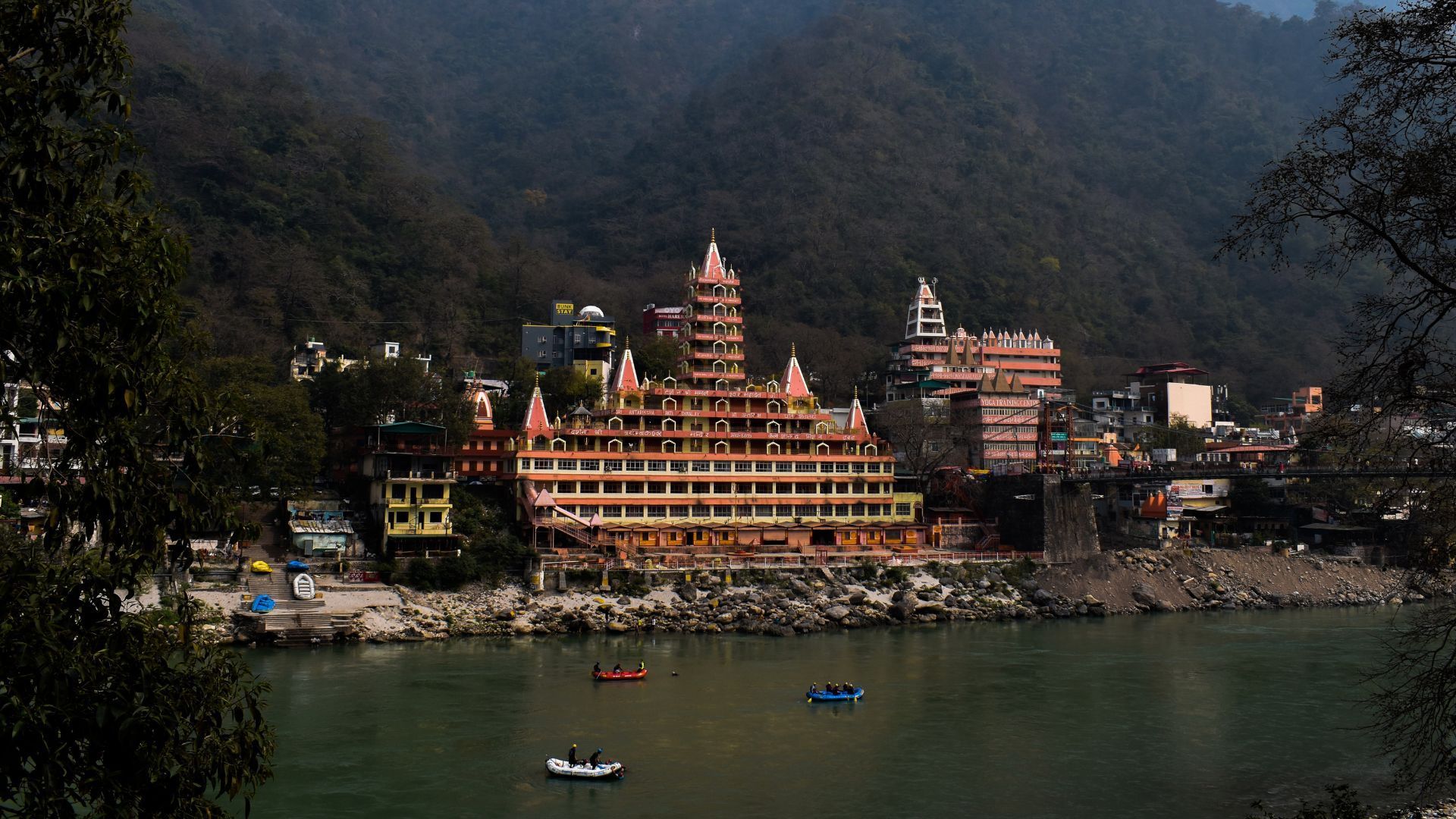 Referred to as the yoga capital of the world, Rishikesh hosts the International Yoga Festival in March — making it one of the main reasons to visit. During this time, the city hosts travellers and yoga enthusiasts from across the world. There are few things more peaceful than practising yoga asanas or meditating by the river Ganga and getting re-acquainted with yourselves. There are many resorts and yoga retreats as well that offer wellness treatments and rejuvenating spas where you can spend hours just relaxing.
If you're not into yoga or are done with sessions for the day, spend time by the river or go for adventure sports like white water rafting. You can also trek or hike, and go on nature trails to spot local birds and plants. Visit the Beatles Ashram, too.
How to reach: The nearest airport is in Dehradun, while the closest railway station is in Haridwar. Rishikesh can be reached via road, too.
Check out the best hotels in Rishikesh here
Santiniketan, West Bengal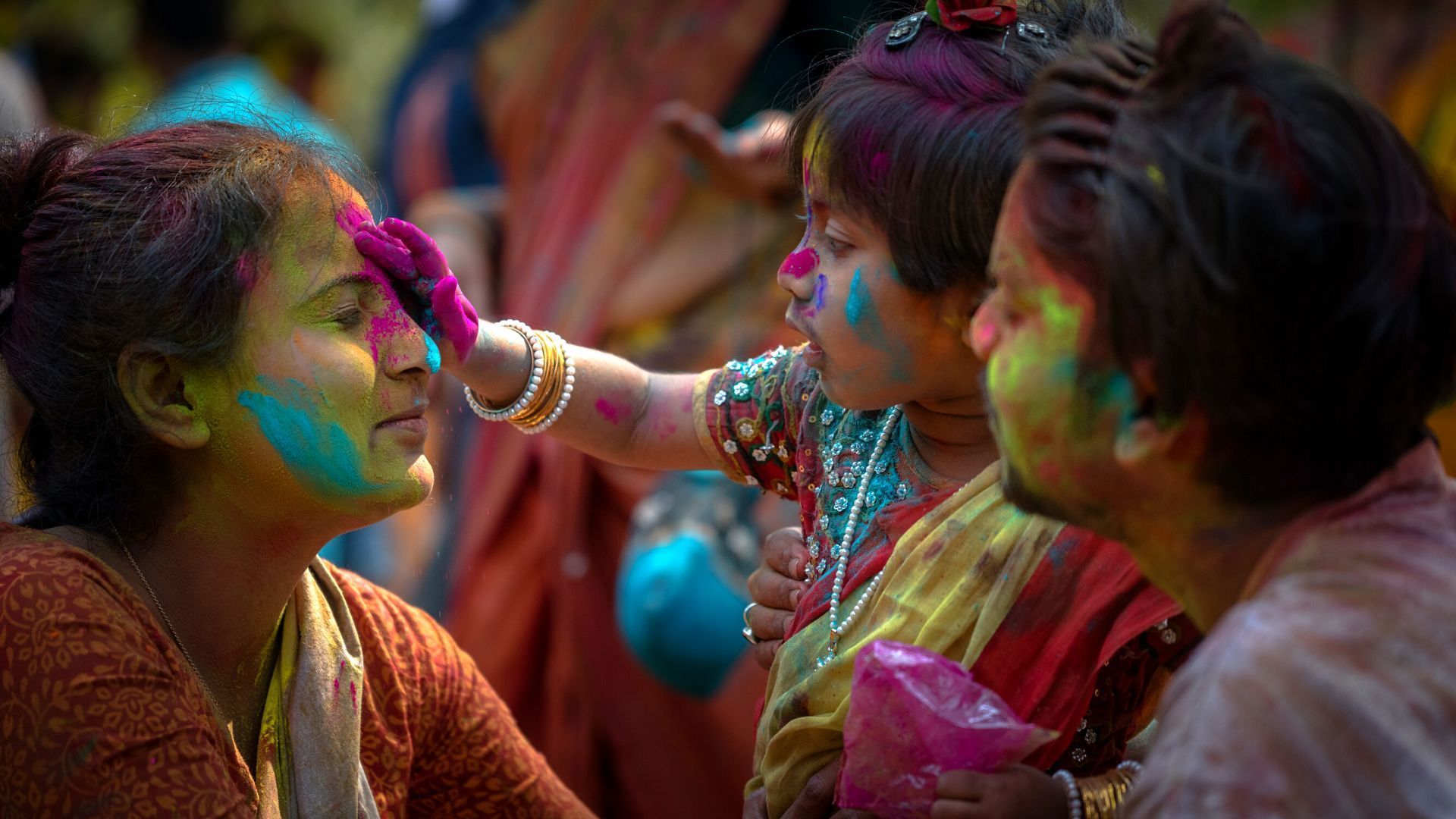 Santiniketan (or Shantiniketan) is the place where Rabindranath Tagore began the custom of Basanta Utsav (literally, 'celebration of spring'). The celebrations fall on the day of Holi and aren't much different than the festival of colours. To mark Basant Utsav, there's a long procession of music and dance. Tagore's poems are sung, and students at the Visva-Bharati University get dressed in yellow-hued clothes. People also pay respect to teachers and apply coloured powder on each other on this day.
How to reach: The nearest airport is in Kolkata, while the railway station closest to Santiniketan is Bolpur. You can also reach the destination by road.
Leh, Ladakh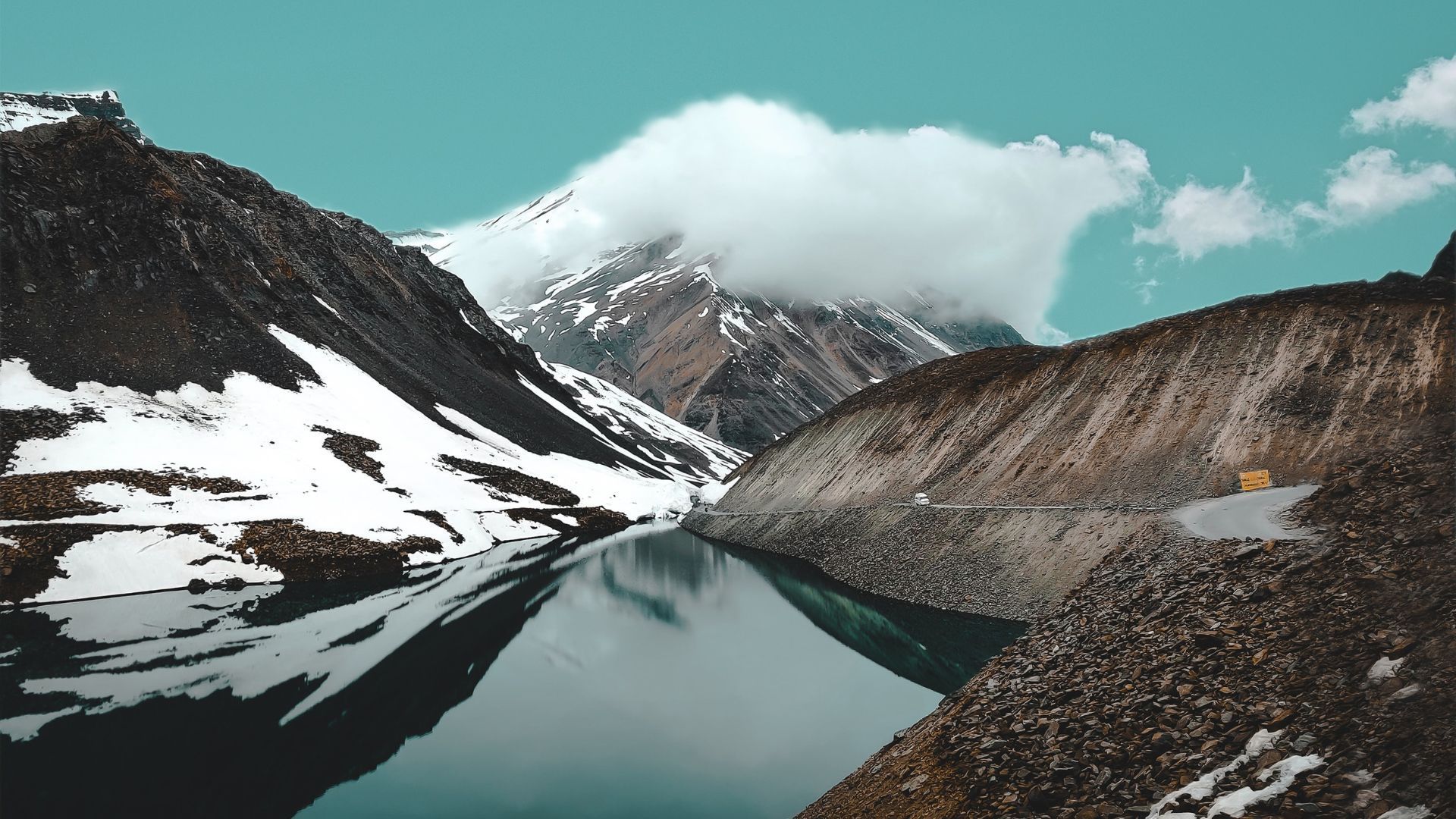 Honestly, Leh feels like heaven on Earth, and March is just one of the best times to visit the destination. Around this time, the valley is still covered in a layer of snow, and the clear blue skies feel inviting and welcoming. The best way to visit Leh is to embark on a road trip from Delhi via Manali or Kargil.
There are many monasteries you can visit across Ladakh. Other experiences to indulge in are stargazing at night, exploring local markets and trying local cuisine. Head to places such as Nubra Valley, Pangong Lake and Khardung La Pass to witness some of the best sights you'll see in your entire lifetime.
Read our guide on how to plan the Delhi-Manali-Leh road trip.
How to reach: Leh Airport is connected to major cities across India, and can also be reached via road.
Book your stay at The Grand Dragon Ladakh here
Amritsar, Punjab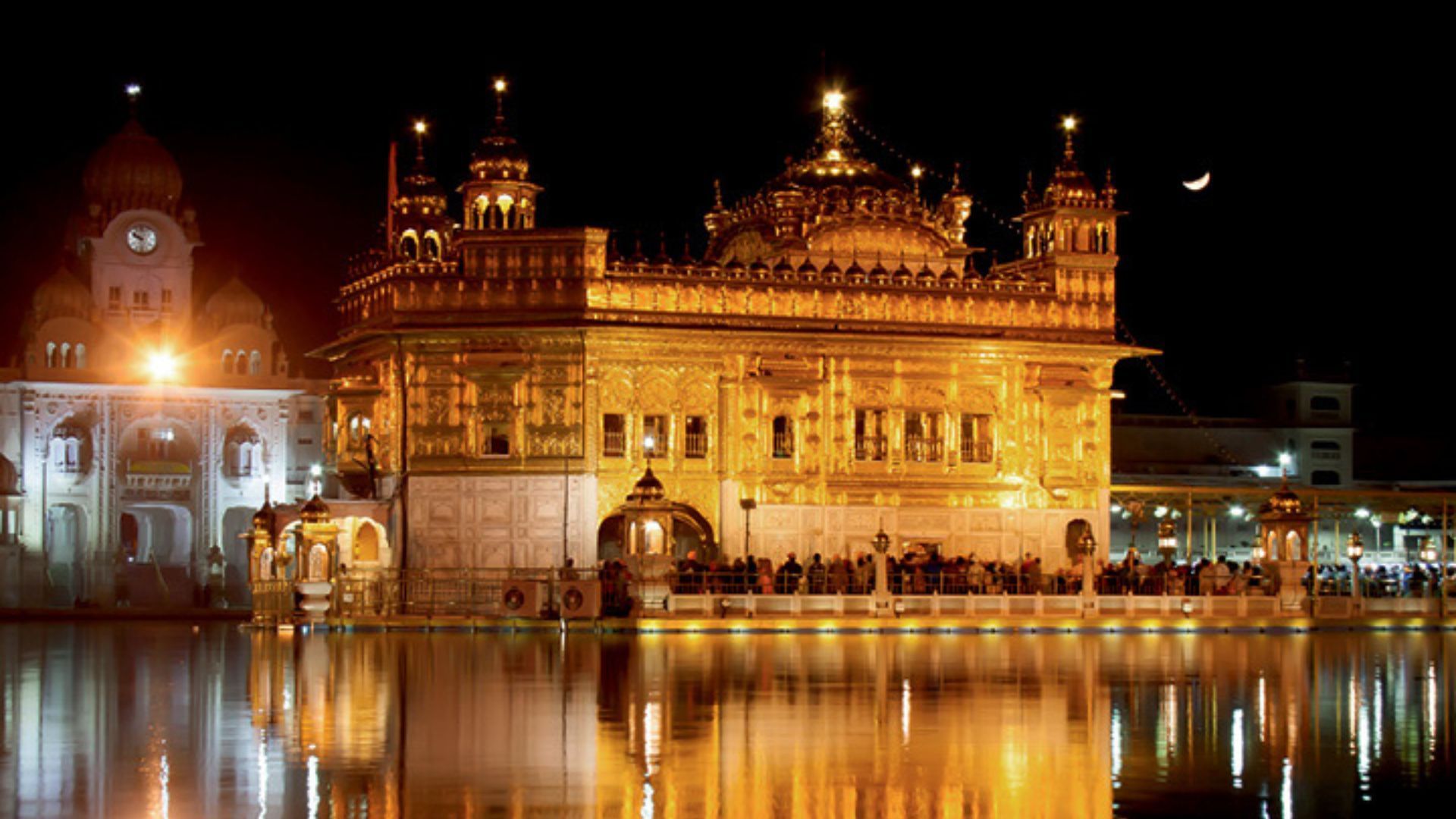 March is probably the last month to explore Amritsar before summer takes over. The city is famous for many things, be it food or historical sites. But what you must not miss is visiting the Golden Temple, an important religious site in Sikhism. Two other places that are a must-visit are Jallianwala Bagh and the Partition Museum — both landmarks will give you a glimpse into India's freedom struggle.
When in Amritsar, be sure to sample north Indian delicacies such as Amritsari kulcha and chole bhature, available at the nooks and corners of the city. Wash it down with some lassi. You can also shop for traditional things like phulkari dupattas, bangles and juttis.
How to reach: Amritsar can be reached via air, road and train as it has its own airport as well as a railway station. Road connectivity is really good from most major cities, especially in North India
Book your stay at Radisson Blu Amritsar here
Chandigarh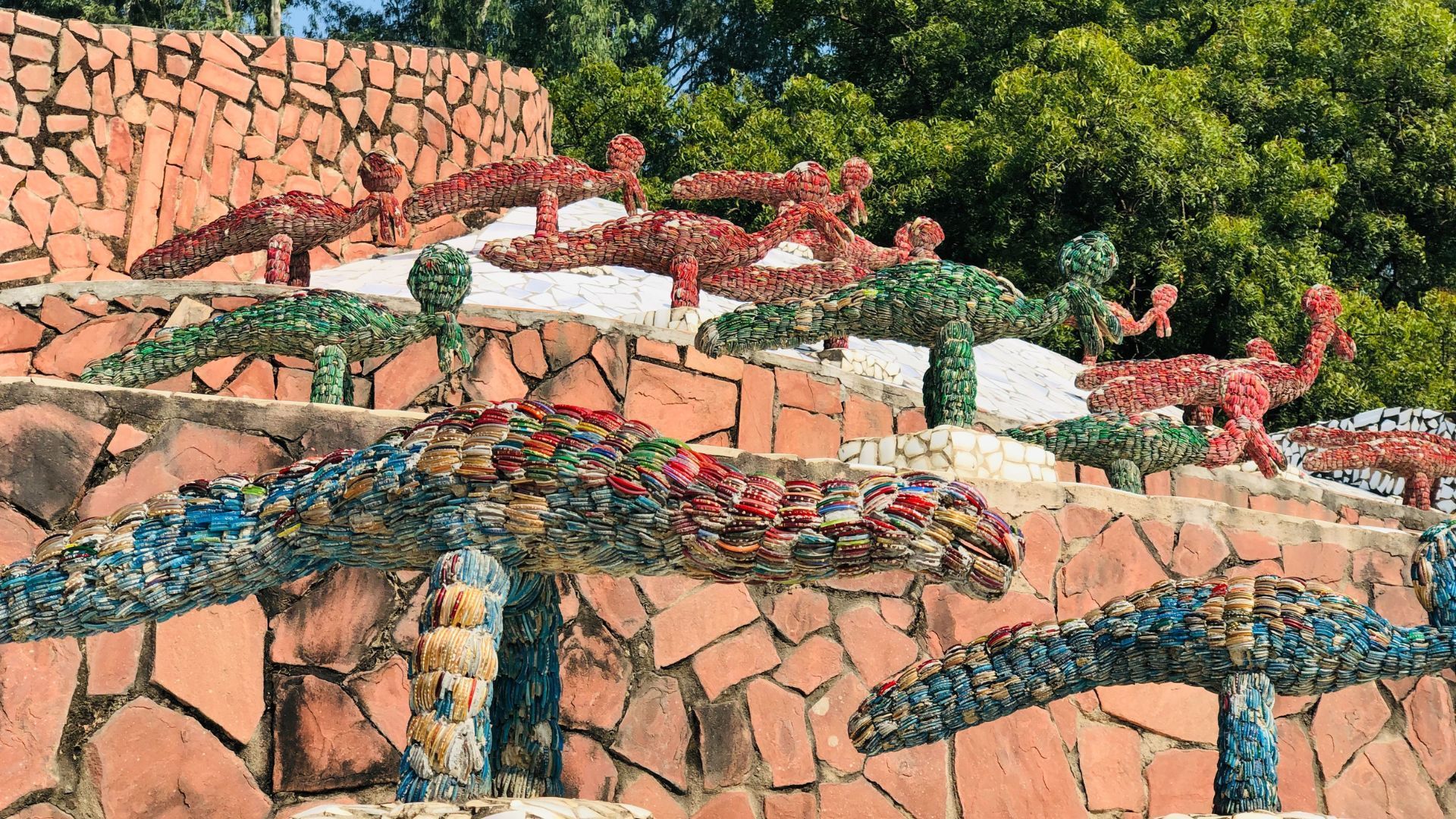 The North Indian union territory, which serves as the capital for both Punjab and Haryana, is another place that is a must-visit in March. The well-planned city is adorned with lush greenery and manicured lawns, beautiful parks and clean air.
Explore places like Rose Garden, Rock Garden and Sukhna Lake within the city, or visit Mohali and Panchkula close by. If you want to visit the hills, head to Solan or Morni for the weekend. Indulge in local Punjabi cuisine and shop at the city's many malls and street shops.
How to reach: Chandigarh has its own airport and train station, and can also be reached by road.
Lakshadweep Islands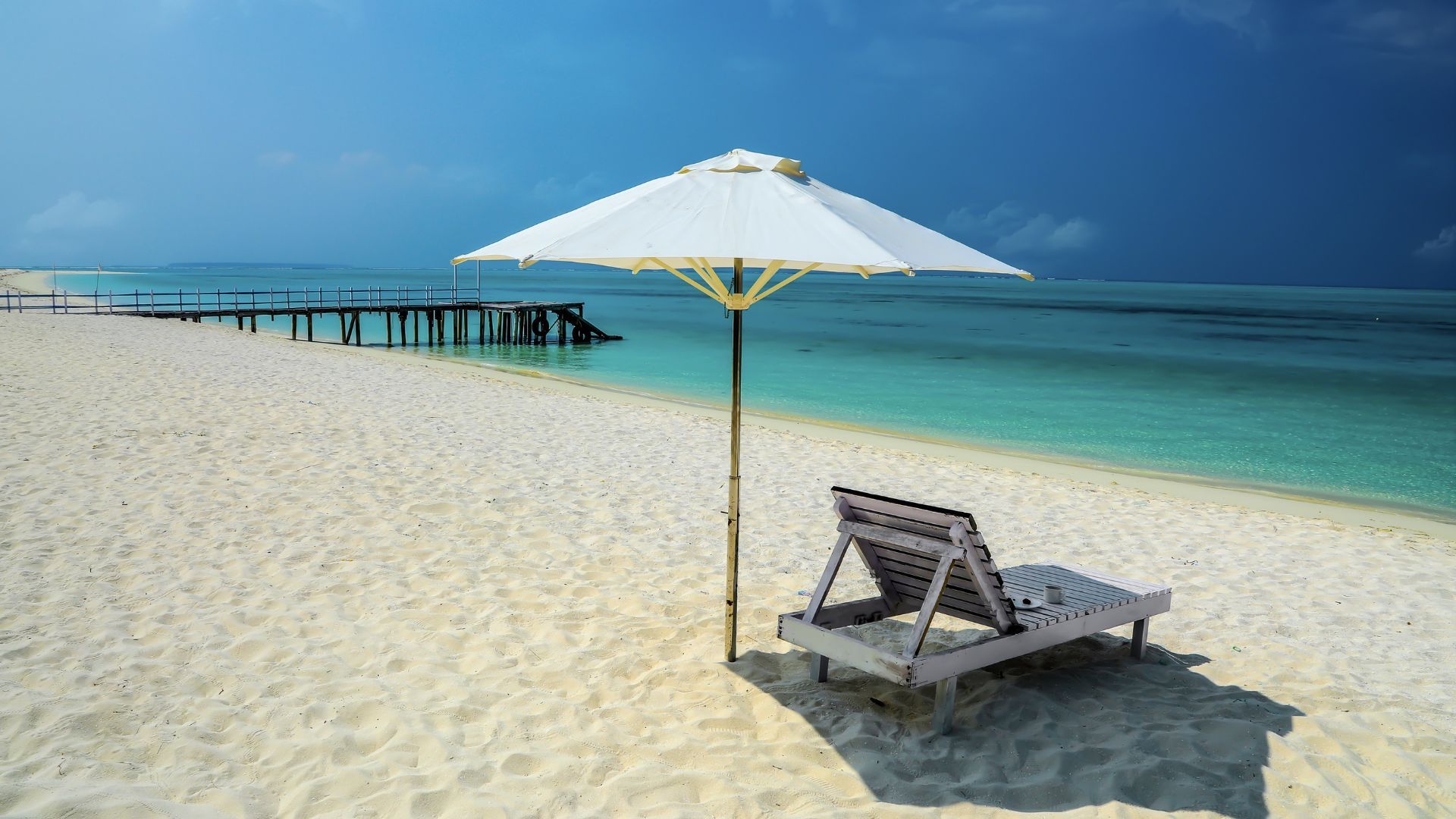 Lakshadweep Islands are beautiful, with pristine sands and clear blue waters. No wonder, then, that the destination is a traveller's paradise, and makes for a must-visit destination to experience pleasant weather. Lakshadweep is a rather less-visited destination, and its untouched beauty is what makes it so appealing.
Enjoy activities such as snorkelling at Agatti Island and scuba diving on Kalpeni Island. Spend evenings kayaking and canoeing. You can also spend days lazing around at the beach, or opt for a yacht cruise for a luxurious experience.
How to reach: Lakshadweep can be reached via air and sea.
Gokarna, Karnataka Gokarna is heaven for those who want to experience beaches akin to Goa but without the same commercialisation. The town is great for those looking to work remotely and offers beautiful views of the sea and sand. Enjoy local cuisine, visit beach shacks and tour the town's many temples on your visit there.
How to reach: The nearest airport is in Dabolim, Goa, and the nearest railway station is in Ankola. Both these destinations are connected to Gokarna via road.
Book your stay at Kahani Paradise Gokarna here
Palakkad, Kerala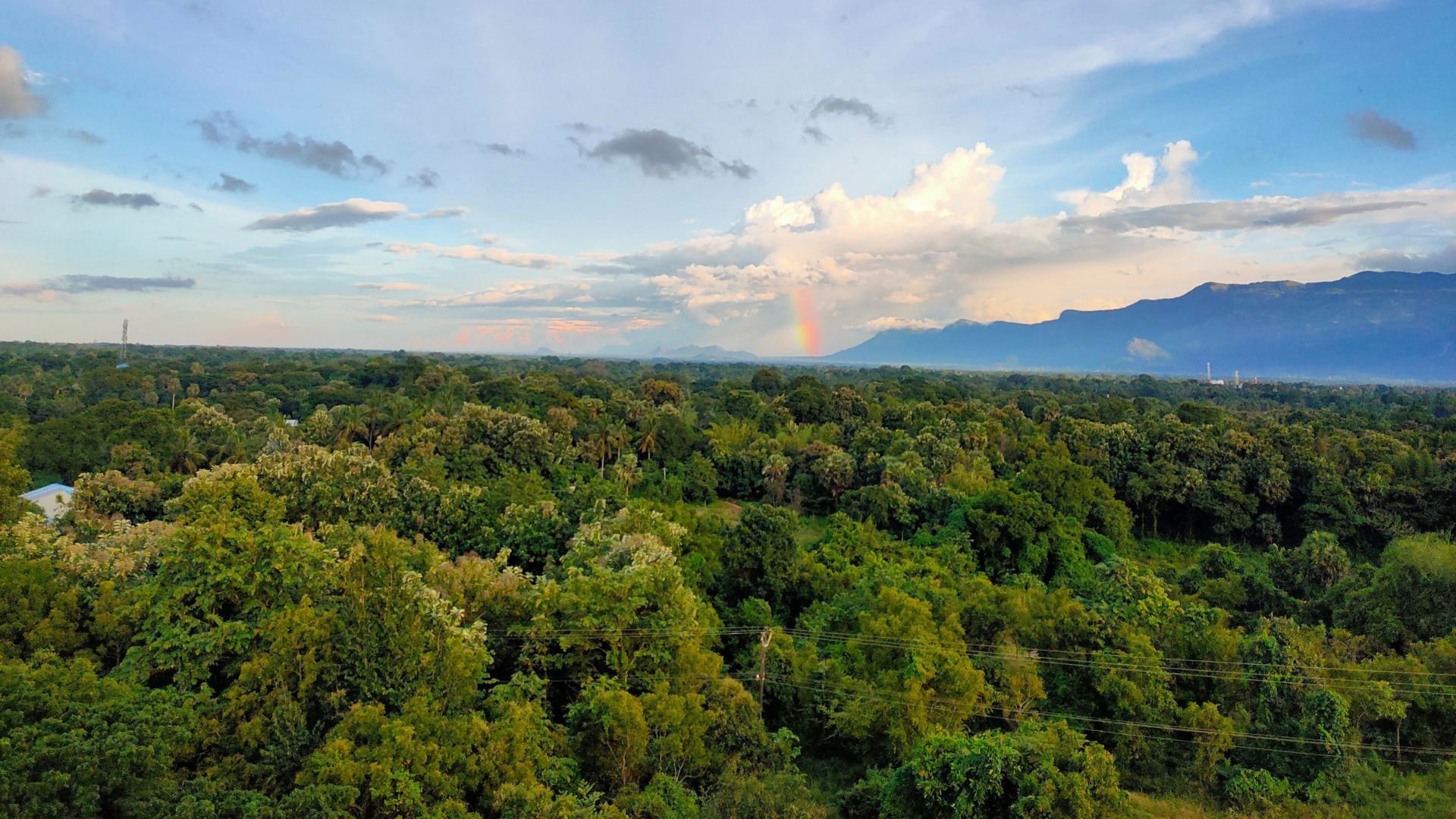 Also called the gateway to Kerala, Palakkad is located at the foothills of the Nilgiris. The place brings you mesmerising views of the hills and has tourist spots such as damns, wildlife sanctuaries, waterfalls and rivers that you can visit. A nature lover's haven, Palakkad is great for nature walks and hikes, and for picnics amidst the greenery. Birdwatching enthusiasts will also love this place.
Visit spots such as Palakkad Fort, Silent Valley National Park, Ottapalam, Kanjirapuzha and Dhoni waterfalls for a memorable experience,
How to reach: The nearest airport is in Coimbatore. Palakkad has its own railway station, and the destination is also reachable via road.
Shimla, Himachal Pradesh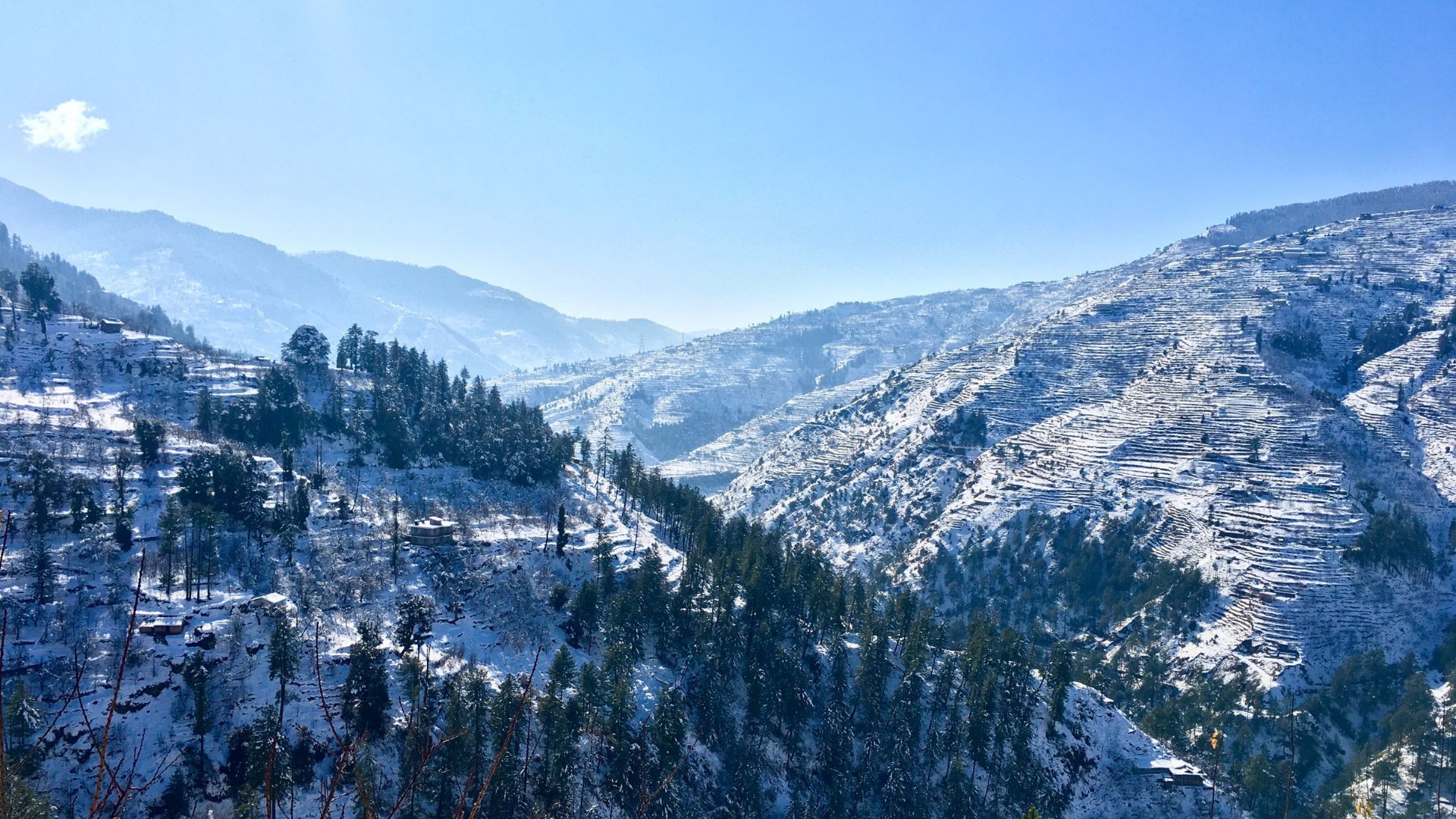 The mighty Himalayas are worth a visit no matter the season and time. A testament to this is Shimla. Among the best places to visit in March, Shimla boasts of the last of winter snow, crisp, sweet air and magnificent views around this time.
Enjoy activities such as trekking, nature trails and birdwatching, among other things. Sample local cuisine, visit popular churches and houses, and go on a toy train ride.
How to reach: Shimla is reachable by air, road and train as it has its own airport (though the airport has limited connectivity) and railway station
Book your stay at Welcomhotels by ITC Hotels, Shimla here
Almora, Uttarakhand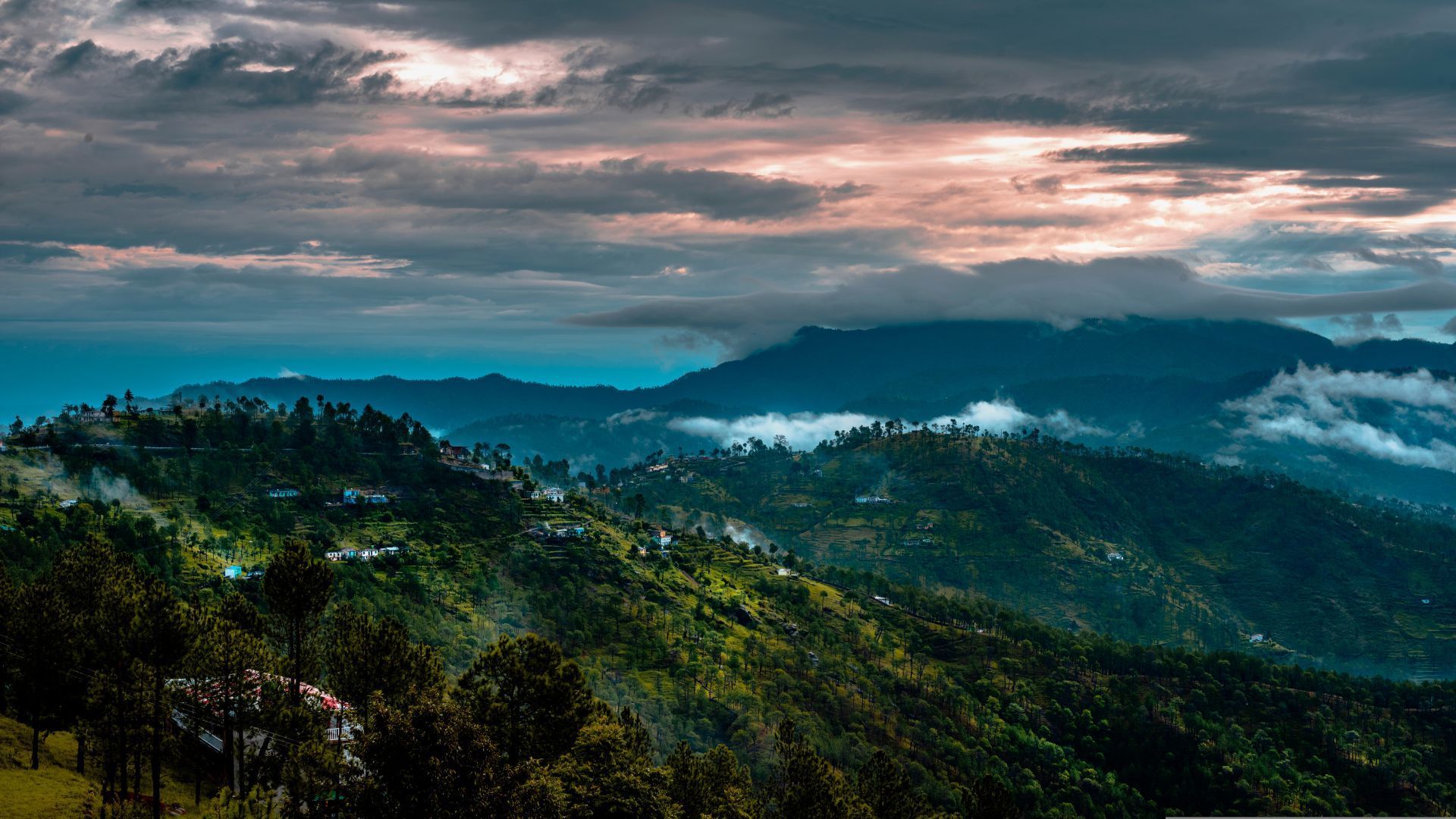 Nestled amidst the hills is the quaint town of Almora, where you can witness scenic Himalayan hills and rhododendron flowers, and enjoy Kumaoni cuisine; reasons enough for you to book your tickets right now. Experience a serene calmness as you travel around the place, visit spots such as Binsar and the many temples here, and find bliss like no other destination can offer.
How to reach: The nearest airport is in Pantnagar, while the nearest railway station is in Kathgodam. From both these places, hail a cab or hop onto a bus to reach Almora.
Darjeeling, West Bengal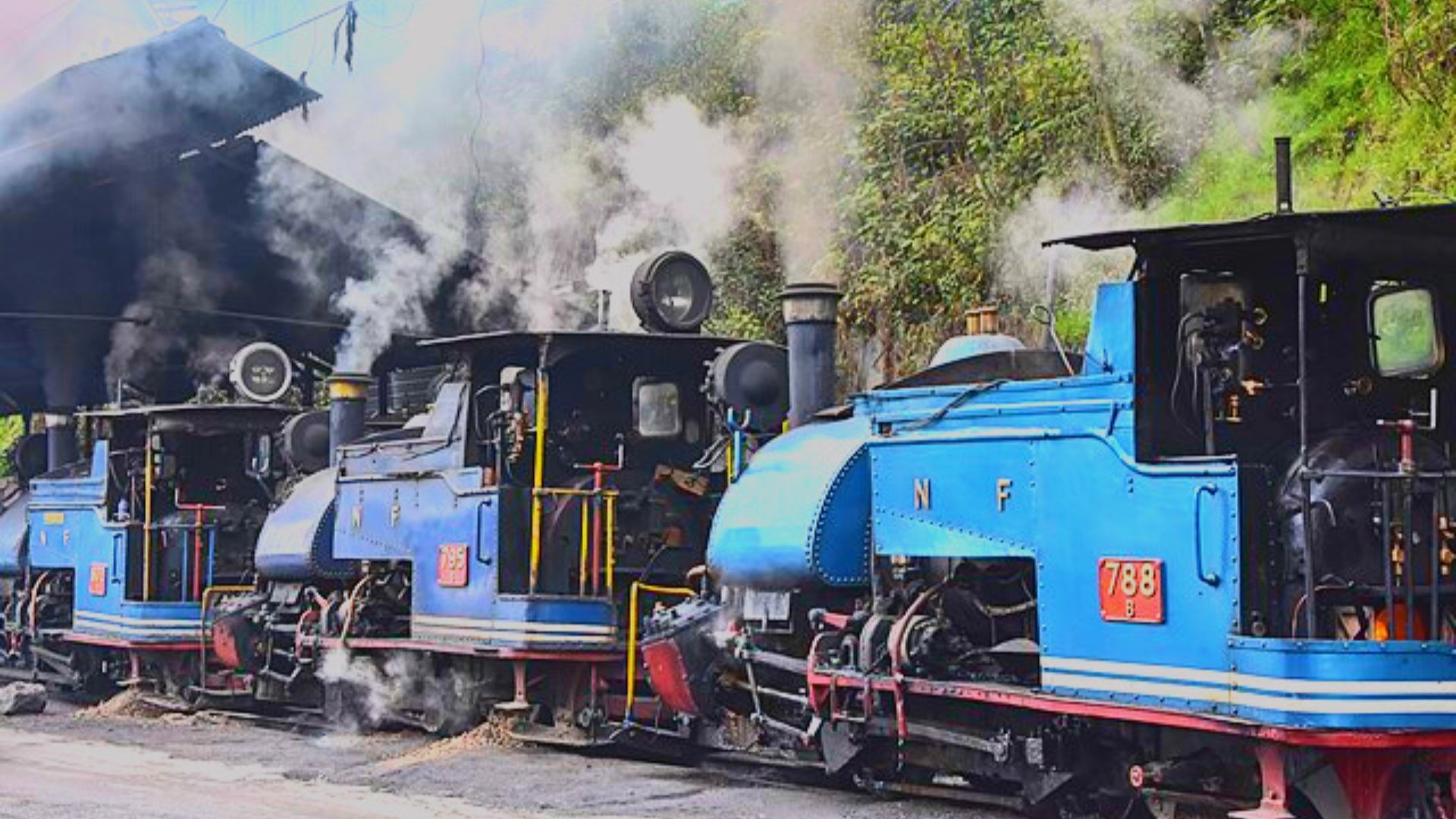 Darjeeling is an absolutely beautiful destination to head to in March, thanks to the misty skies and fragrant gardens. The hill station is known for its tea estates, which are worth a visit no matter the season. Spend a quiet vacation walking around the hills, or spend time reading and writing.
Be sure to take a ride on the Darjeeling Himalayan Railway, also known as the toy train, a UNESCO World Heritage Site that takes one through the stunning hills. Visit the tea estates and spice gardens, enjoy a tea-tasting ceremony and dine under the stars.
How to reach: The nearest airport is in Bagdogra, while the closest railway station is in New Jalpaiguri. From both these destinations, one can hail cabs and make the most of mesmerising mountain views during the journey.
Book your stay at Mayfair Darjeeling here
Mahabaleshwar, Maharashtra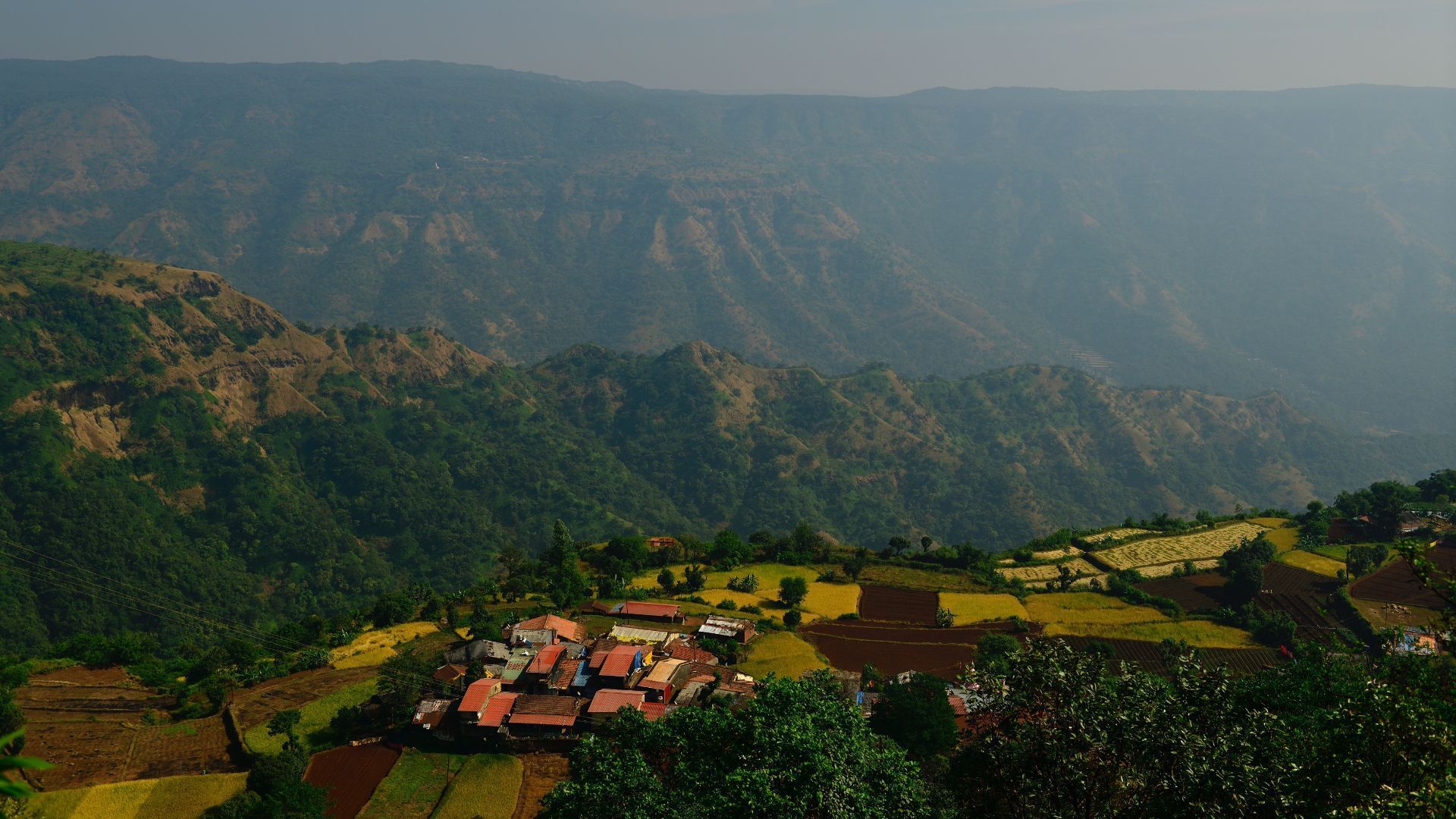 It's strawberry season, which is probably the best time to visit Mahabaleshwar and relish the red, juicy fruit. Visit attractions such as Dhobi waterfalls, Pratapgarh Fort, Elephant's Head Point and other popular spots to make the most of your visit. If not in the mood for travels, relish a delectable meal at your resort and spend your time reading and writing as you gaze at the magnificent hills from your bedroom window. Don't forget to try strawberries with cream, a famous dessert, available at multiple places across the city.
How to reach: The nearest airport is in Pune, while the railway station closest to Mahabaleshwar is in Wathar.
McLeod Ganj, Himachal Pradesh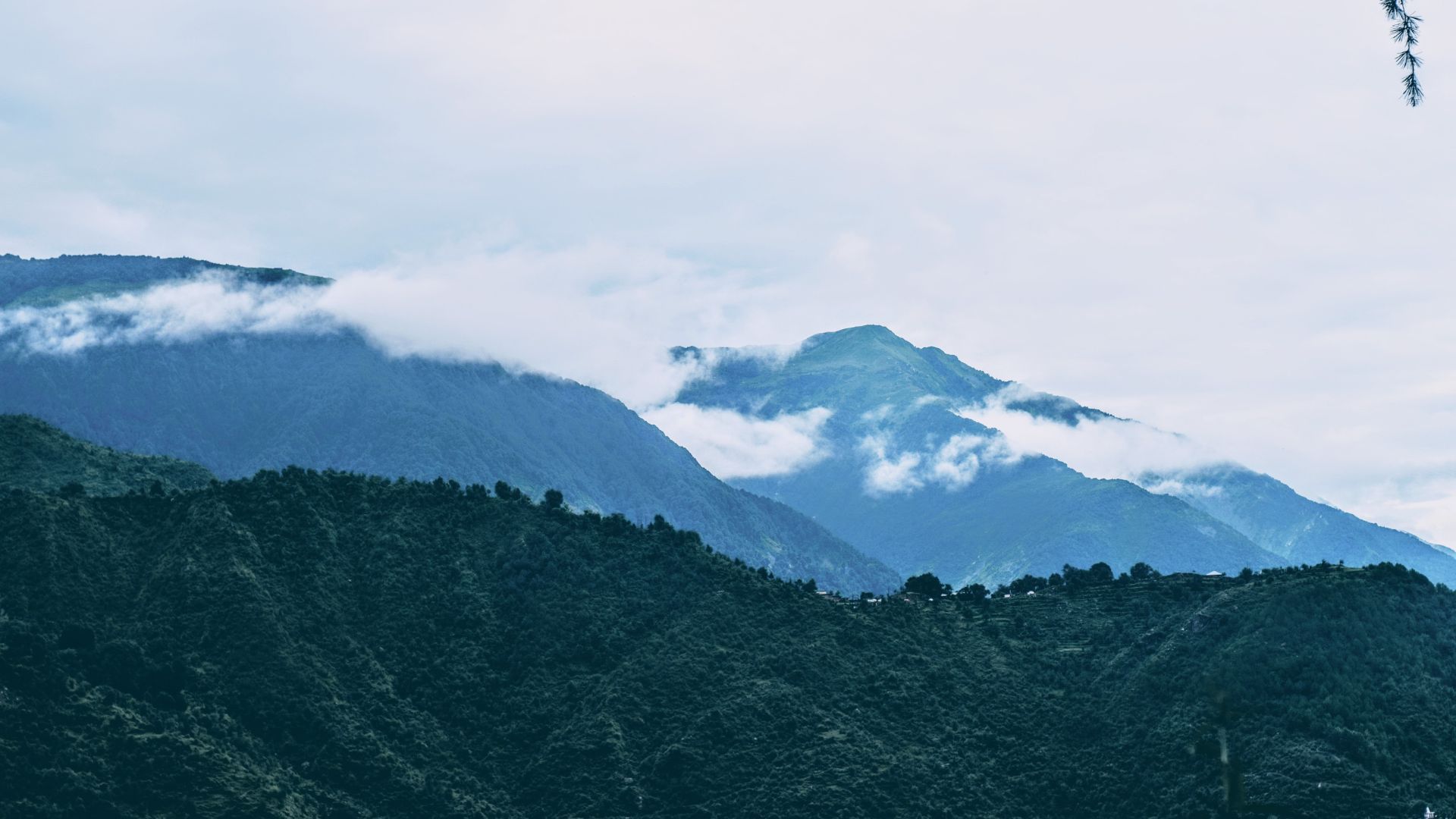 This Himachal destination is a must-visit for adventure enthusiasts, thanks to several treks (including Triund) that start here. McLeod Ganj is also home to monasteries and temples that make it a popular town to visit. Spend time in the midst of nature, surrounded by lush foliage and birds, as you unwind.
How to reach: The best way to reach McLeod Ganj is from Delhi where you can board a cab or bus.
Hero Image credit: Shutterstock; Featured Image credit: Sreenivas/Unsplash
(This story first appeared on Travel + Leisure India and South Asia)