The second wave of coronavirus in India is calling all the shots this time. Which means staying at home, wearing masks, and sanitising is a must. Amid the rising cases in the country and the imposed curfew in different states, one can only hope for a better tomorrow. In the interim, we made a list of the wellness retreats in India that you can visit once the curfew lifts. After Karnataka, Kerala, Goa, Nagaland, Niraamaya Wellness Retreats has finally entered the North Indian radar with its latest property at Solan in Himachal Pradesh. Niraamaya Retreats Suryavilas offers a soul-salving coniferous view of the forest, which adds to the wellness luxury that it proudly flaunts. The newly introduced Niraamaya Spa houses eight treatment rooms, featuring internationally acclaimed Ayurvedic and western therapies. Their therapies focus on functional medicine programs and holistic healing experiences.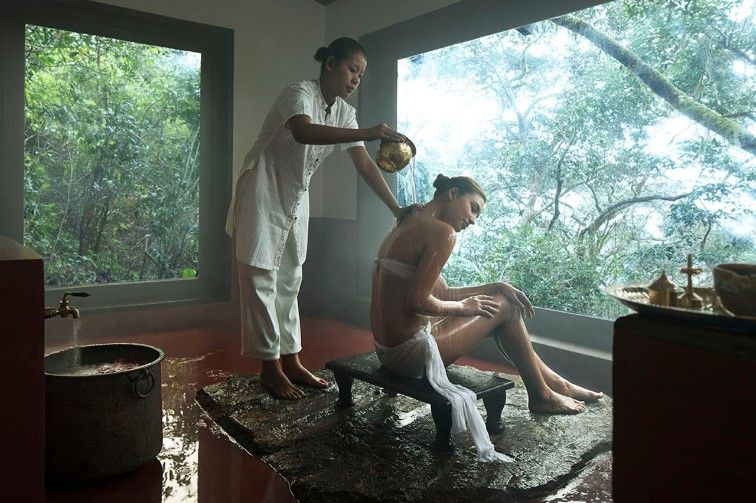 Kodagu (Coorg) is celebrated among travellers for its emerald landscapes and expansive coffee plantations. And a getaway to Coorg is a wellness retreat in itself, but if you really want to indulge and open your senses to therapies and treatments, then Taj Madikeri Resort & Spa is the place to be. Experience their signature Jiva Spa here that offers Ayurveda therapies, yoga and meditation, and beauty treatments. Using traditional Indian herbs and oils, they promise to leave you suffonsified via various experiences. A serene escape in the lap of luxury? What could be more reinvigorating than this. Dharana at Shillim is an eco-wellness retreat that is conveniently located close to both Pune and Mumbai, making it the perfect place to unwind and reconnect with nature. Dharana offers five types of treatments: Preventive Medicine, Exercise Philosophy, Nutrition & Dietetics, Conflict Resolution, and Spiritual Wellbeing. These may sound intense, but they are reinvigorating in nature, thus, making them the perfect therapies for anxiety and stress.
Svatma is an experiential boutique hotel that strives to provide a new wellness experience through vibrant sound therapy. The therapy utilises the transcending technique of healing through music. Located at an hour's drive from Trichy and a couple of hour's drive from Madurai, Tamil Nadu, Svatma offers wellness sessions as part of the Soukyam spa program named Swaram, which aims to create a deep harmonising effect of pure sound and relaxation. The aim is to alleviate stress and relax the muscles, thus realigning the body to stimulate inherent self-healing transformative powers.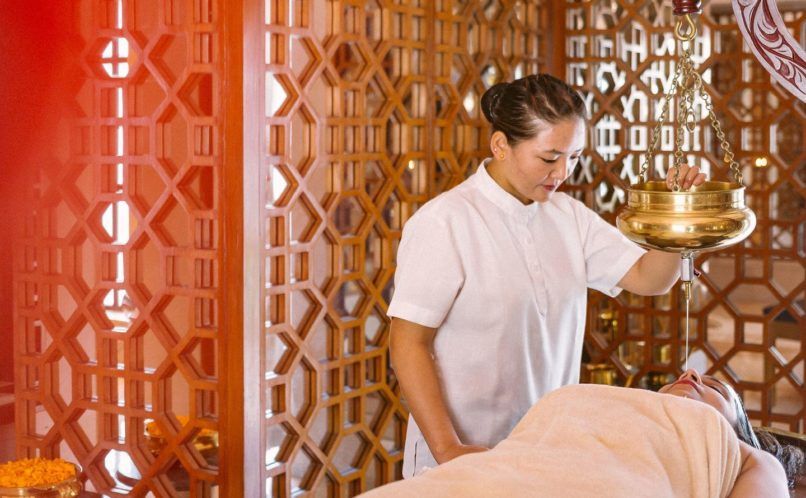 Wellness retreats act as a panacea for all the ills that the stressful city-life bestows on us. And so, Rajasthan grabbed onto the opportunity to provide people with some of the best wellness treatments and spa experiences in the country. Amanbagh is a modern Ayurveda retreat in Rajasthan where nature and luxury amalgamate to give you a relaxing staycation. Here, you can indulge in a range of treatments and therapies guided by professionals and experts, along with an immersion session in yoga and mindfulness.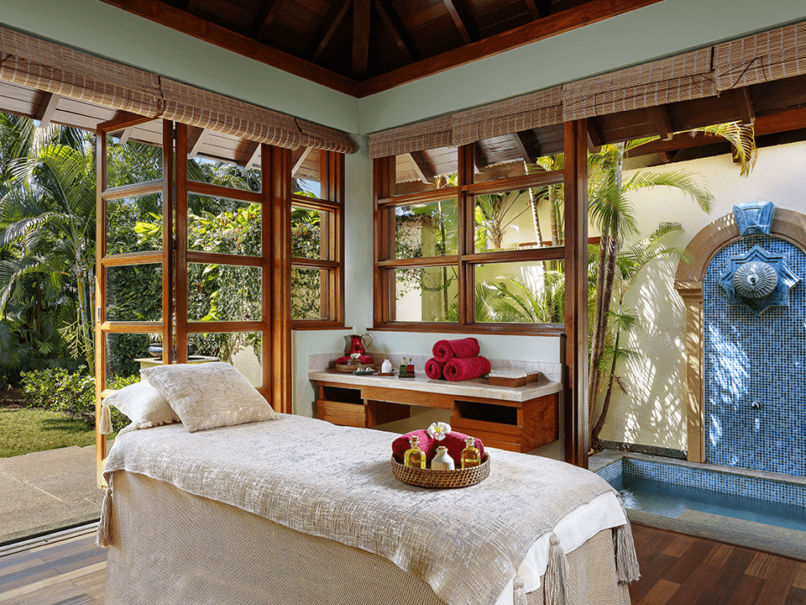 Vibrant and effervescent, ITC Grand Goa Resorts and Spa is an intimate, relaxing getaway in South Goa, where you can experience ITC's signature Spa treatment, courtesy of Kaya Kalp. Kaya Kalp's aromatherapy incorporates dynamic blends of essential oils with soothing massage strokes. They also offer an exotic 'cashew ritual" where indigenous Goan ingredients interplay with contemporary spa techniques. The experience starts with a comforting cashew scrub followed by a relaxing full body massage.
Nestled in the Aravalli Hills, under an hour away from Udaipur, the 18th-century palace is an outstanding heritage property offering ace wellness amidst the magic of old-world Rajputana. Besides the pleasure of indulging in the hot tub, gardens, fitness centre, spa and delightful views, this Devigarh hotel offers an unmatched wellness retreat. From yoga, meditation, Ayurveda, and traditional Chinese medicine to healthy food options, and treatments by their award-winning Ayurvedic brand Mauli, Raas Devigarh is a cure for the soul.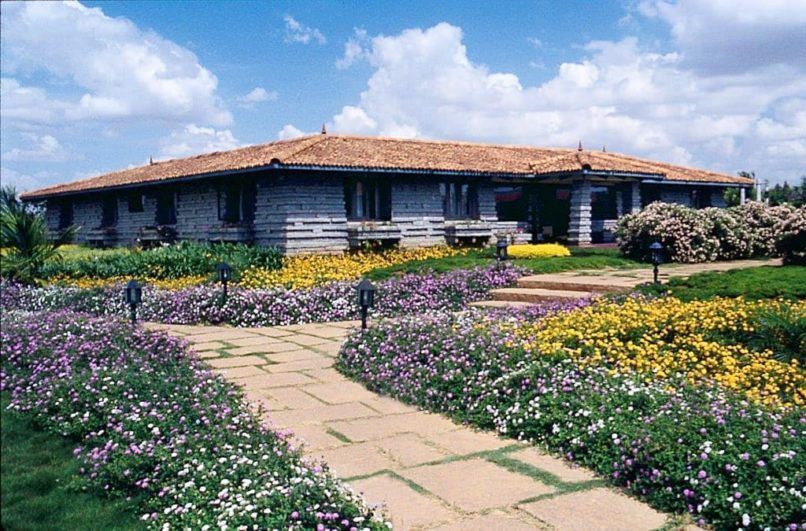 Soukya Holistic Health Centre claims to be the world's first holistic health centre. Its website features pictures of dignitaries and celebrities that once partake in wellness treatments and therapies. Nestled on a 30-acre organic farm, with over 300 medicinal plants & herbs at their medicinal garden, Soukya is a healing sanctuary that exudes calm and natural serenity. They practice an integrative treatment approach featuring Ayurveda, homoeopathy, yoga & naturopathy, and other complementary therapies.