With its old world charm and imperturbable demeanour, Kolkata is a page straight out of a history book. If you think Bollywood and films have romanticised Kolkata through rose-tinted glasses, wait till you visit the city to find locals living in that world every day. Oh, and if you're actually visiting the city, here are a few things to do in Kolkata.
Even though Kolkata is a metropolitan city and the biggest city in eastern India, it doesn't like to fit in. Run by food, art and culture loving Bengalis, Kolkata has a world of its own. There are, of course, a hundred things to do in Kolkata, and just one trip to the city is probably not going to be enough. But if you want a true essence of the City of Joy, we have curated the ultimate guide for you to adhere to, to explore like a local.
Best places to visit in Kolkata
Early breakfast at Tiretta Bazaar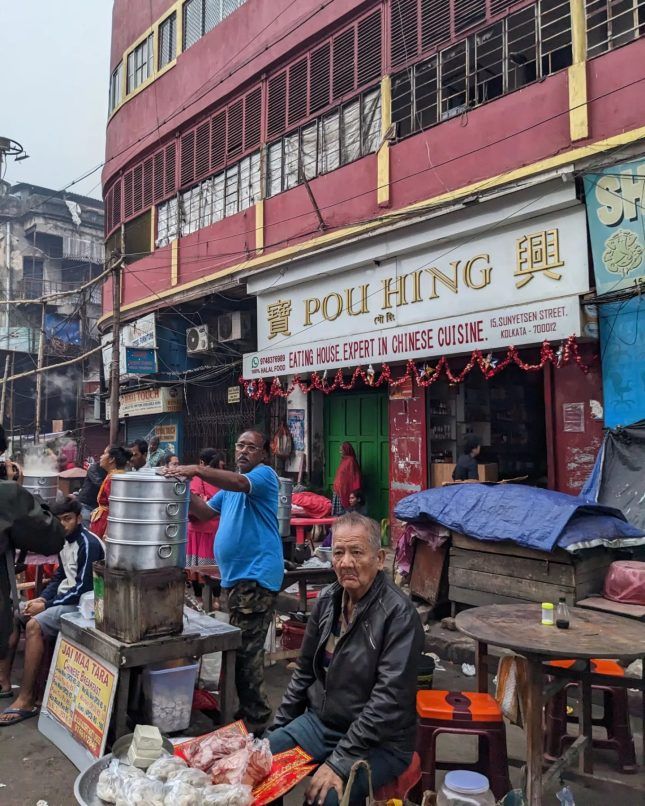 A neighbourhood near Lalbazar in Central Kolkata, this is the Old China Market. If you like to start your day early and have a hearty breakfast, head to Tiretta Bazaar on a Sunday morning. At this breakfast hub of Kolkata, you will find Indian and Chinese vendors sell freshly-cooked noodle soup, momos, baos and more. Once home to 20,000 ethnic Chinese Indian nationals, the population has now dropped down to approximately 2,000. Have a taste of Chinese culture in India on your things to do in Kolkata itinerary.
Timings: 6:30 am – 8:30 pm
Address: Terita Bazar, Tiretti, Kolkata, West Bengal – 700073
Discover a world of clay at Kumortuli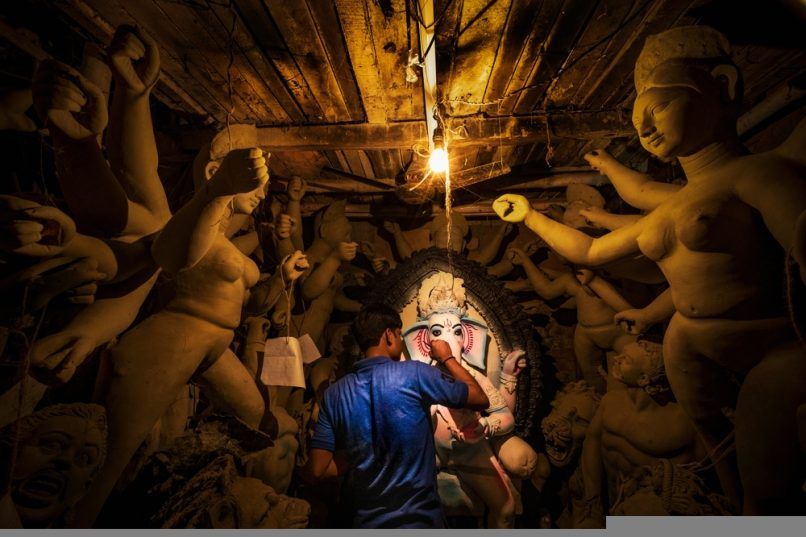 Kolkata's original pottery district, this place has a heritage of its own. Home to the numerous Durga idols used during Durga puja across Kolkata and many other Hindu gods and goddesses, the art of idol making at Kumortuli has lived on for generations. A small network of streets featuring more than 500 workshops, Kumortuli will take you back to a quaint village of Bengal, where tranquillity is everybody's best friend.
Timings: All day
Address: Hatkhola, Kolkata, West Bengal – 700005
Enjoy a slow tram ride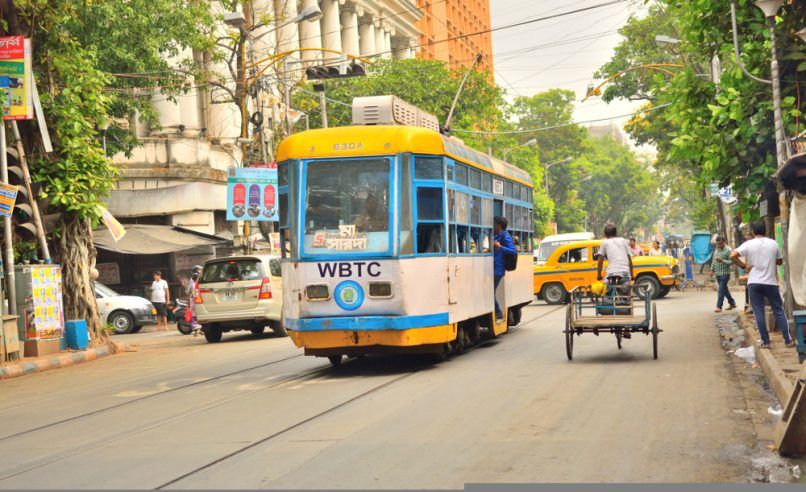 Nothing spells more vintage about Kolkata than taking a tram ride. Slower than the slowest vehicle you have been in, the beauty of a tram ride lies in something we have all been trying to learn in life, to slow down. Step inside a tram, take a seat and watch time come to a standstill as the world around you moves by in hurry. Trams have become rare in the city and that makes it all the more reason to keep this as one of the things to do in Kolkata.
Book shopping at College Street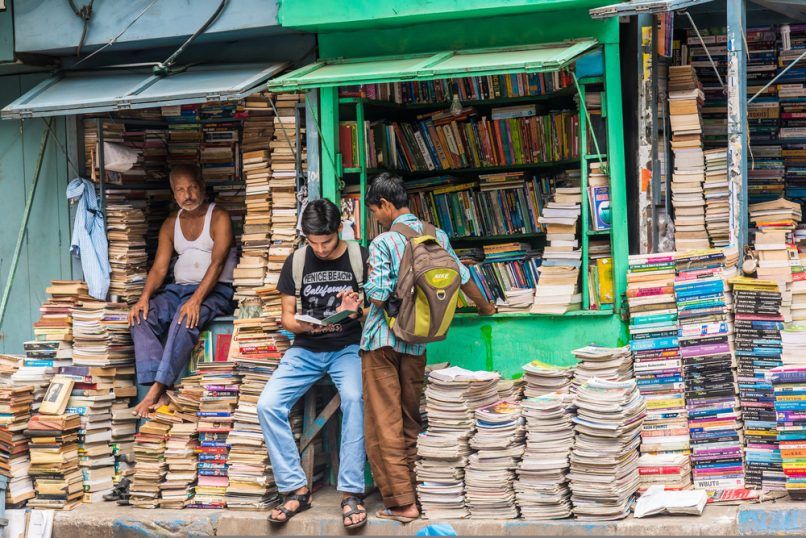 The bibliophile in you will never be complete if you don't visit College Street at least once in your lifetime. Why? It is the largest second-hand book market in the world. Every book that you can ever think of or Google, you'll find it here. You will find this place flocked by school and college students who know that the best place to find books in their curriculum is this! Even if you have nothing to buy, just head over to witness the madness!
Timings: 10:00 am – 11:00 pm
Address: College Square, Kolkata – 700073
Visit the Marble Palace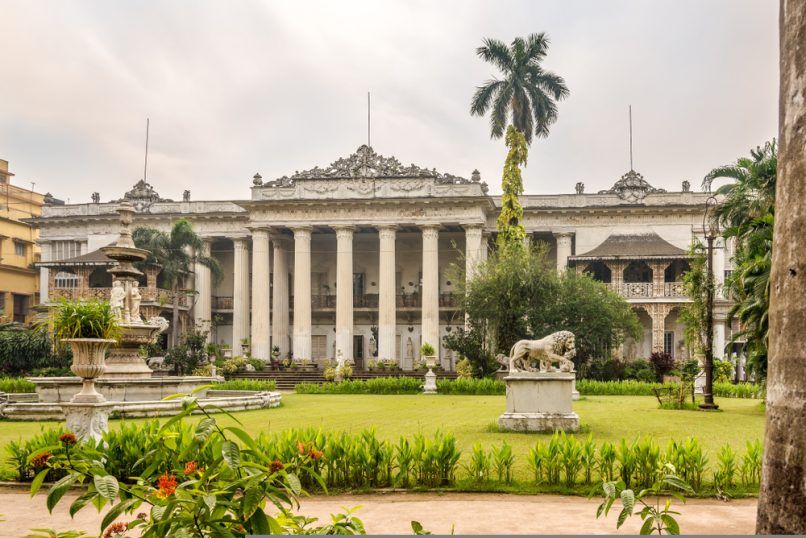 Built by the Bengali merchant Raja Rajendra Mullick in 1835, one of the most unique things about this place is that his family still lives in this mansion. The USP of this place remains the art collection. In here, there are masterpieces by Reuben and paintings by renowned artists around the world like Reynolds, Van Gogh and Rembrandt. Made of 26 varieties of Italian marbles, this is one of the most elegant and well-maintained buildings you will find in Kolkata. Looking for things to do in Kolkata? Put a tour of Marble Palace up on the list.
Timings: 10:00 am – 4:00 pm
Closed on Monday and Thursday
Address: 46, Opp Ram Mandir, Muktaram Babu Street, Jorasanko, Kolkata, West Bengal – 700007
Visit the food street, Park Street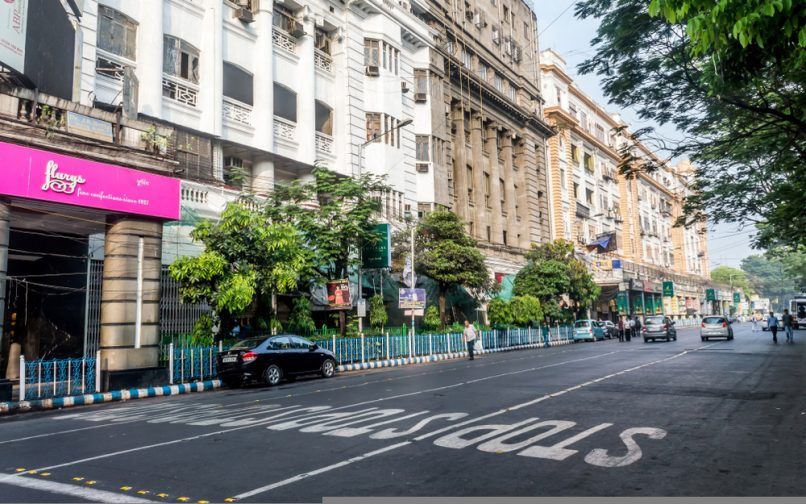 Don't worry, even if you are not a foodie, you will not be able to resist the charm of this place. With countless restaurants and eateries on both sides, Park Street is an iconic location in Kolkata. From the pre-Independence Flury's to more new-age restaurants like Peter Hu and more, Park Street in Central Kolkata is easily accessible and one of the most happening places here.
A trip to the world of science at Science City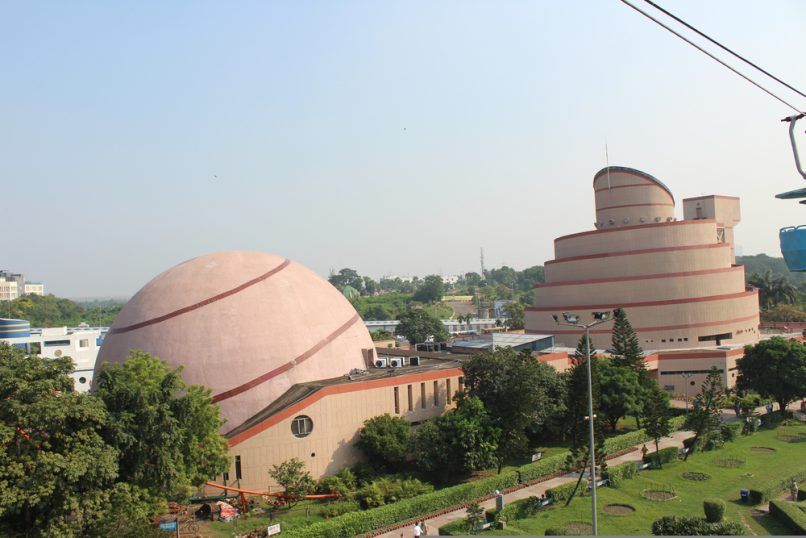 A perfect winter afternoon in Kolkata is incomplete without a visit to this one-of-its-kind hub of knowledge, intellect and all things science. Established by the National Council of Science Museum in 1997, Science City is the perfect balance of education and fun. With highly interactive exhibits, 3D theatre experiences, a special section for the world under water and a hi-tech motion simulator, Science City is an experience you shouldn't miss.
Timings: 10:00 am – 7:00 pm
Address: JBS Haldane Ave, Mirania Gardens, East Topsia, Topsia, Kolkata, West Bengal – 700046
Visit the iconic Howrah Bridge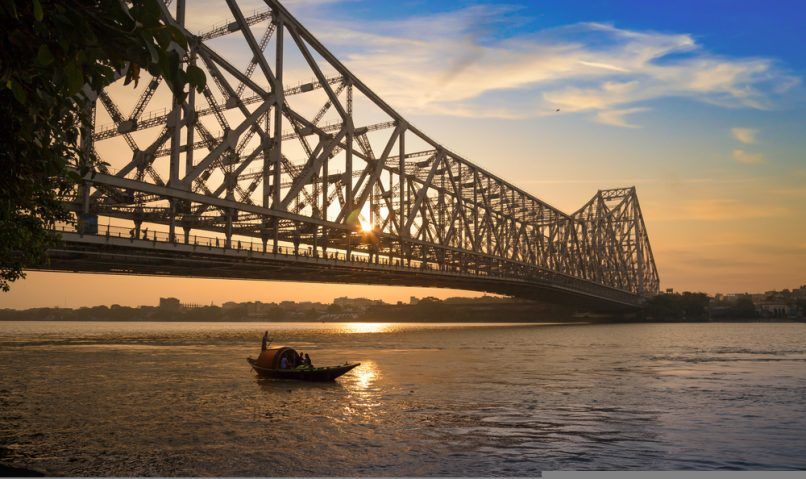 Another must-visit place, Howrah Bridge is as iconic as the city itself. Take a yellow cab ride across Howrah Bridge to truly soak in the beauty of this humongous structure over the calm Ganga waters. One of the absolute must things to do in Kolkata, this bridge required 23,000 tons of steel to build and today, it is the busiest cantilever bridge in the entire world.
A date with history at Fort William
Built in 1696 by the East India Company, the structure was named after King William III. It was the first stronghold of the British in the country and became the seat of the presidency of Bengal in British India. A part of the original fort was destroyed by the Nawab of Bengal, after which a new one was built, which is now under the Indian Army. This means that you can't go inside it, but you can still explore around it and parts of it.
Address: Maidan, Fort William, Hastings, Kolkata, West Bengal – 700021
Visit the biggest banyan tree in the world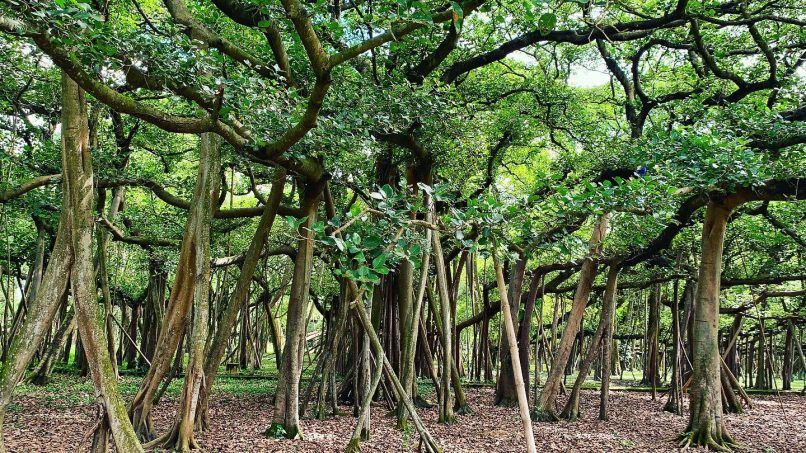 The Acharya Jagadish Chandra Bose Indian Botanic Garden, or the Botanical Garden, is home to the biggest banyan tree in the world. It is also the oldest botanical garden in all of India, which was commissioned in 1787 by Colonel Robert Kyd. While you can just take a casual stroll around the garden, you cannot miss the more than 250-years-old banyan tree with a circumference of over 4 acres. Another item to add to the bucket list of things to do in Kolkata.
Timings: 5:30 am – 7.30 am; 9:00 am – 4:00 pm
Address: Botanical Garden Rd, B Shalimar Area, Indian Institute of Engineering Science and Technology, Botanical Garden Area, Howrah, West Bengal – 711103
A quiet evening at the Ganga ghats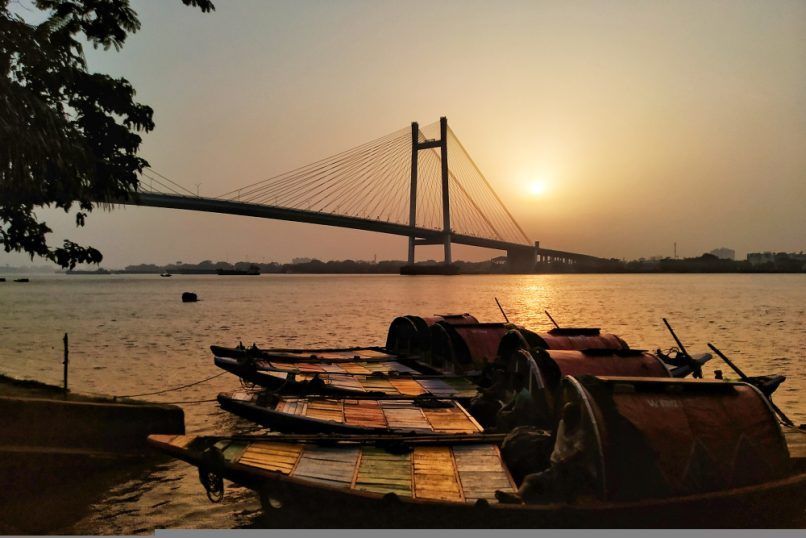 If you are tired from all the going around and just want to enjoy some peaceful time, sit by the Ganga ghats in Kolkata. Quiet, serene and gorgeous, spend some time to disconnect from the city. You can find kids playing around, new couples celebrating young love, the elderly sit walk around for their regular evening walks- just humans being humans!
Go for a picnic at New Town Eco Park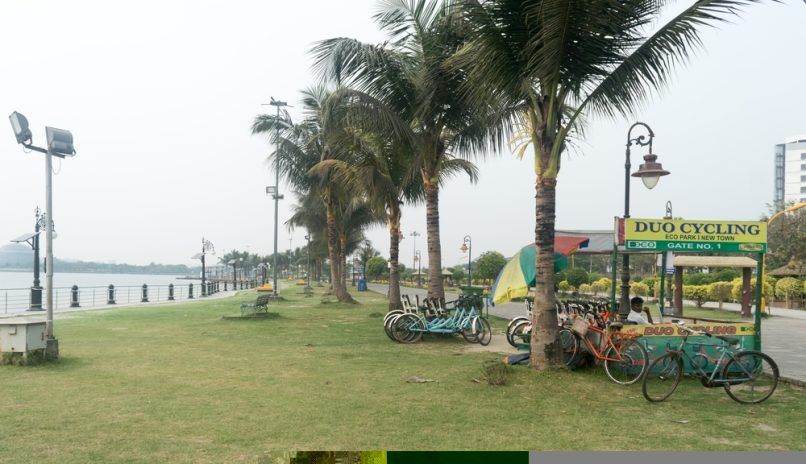 One of the most happening picnic and tourist spots in the city, this unique place should be on your list of things to do in Kolkata. One of the biggest urban parks in India, the entire park is set among sprawling green landscapes and features a number of fun recreational activities. It also features miniature versions of the seven wonders of the world.
Timings: 11:00 am – 7:30 pm
Address: Major Arterial Road (South-East, Biswa Bangla Sarani, AA II, Newtown, Kolkata, West Bengal – 700156
Get everything you need at New Market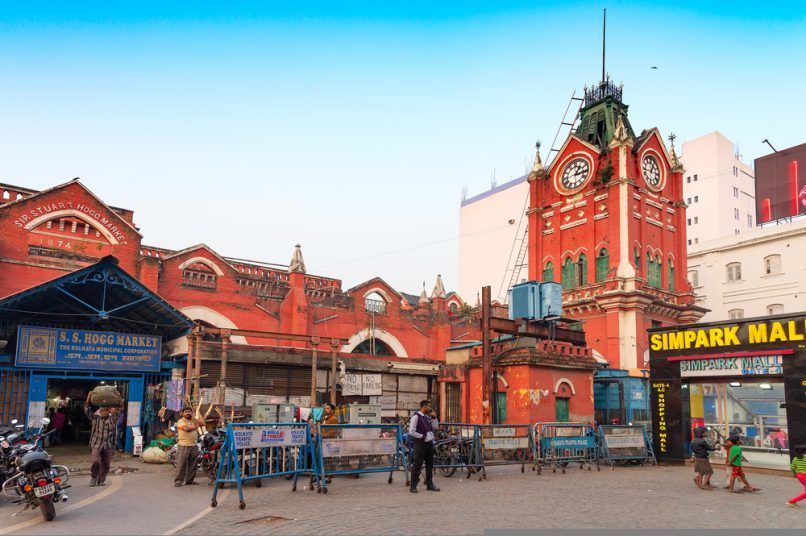 One of the most iconic markets in India, this is one of the places where you can get just about everything. Clothes, bags, jewellery, books, raw ingredients, bakeries, eateries- you name it, they have it.
Timings: 10:30 am – 8:30 pm
Address: Dharmatala, Taltala, Kolkata, West Bengal
Check out the oldest eateries in Kolkata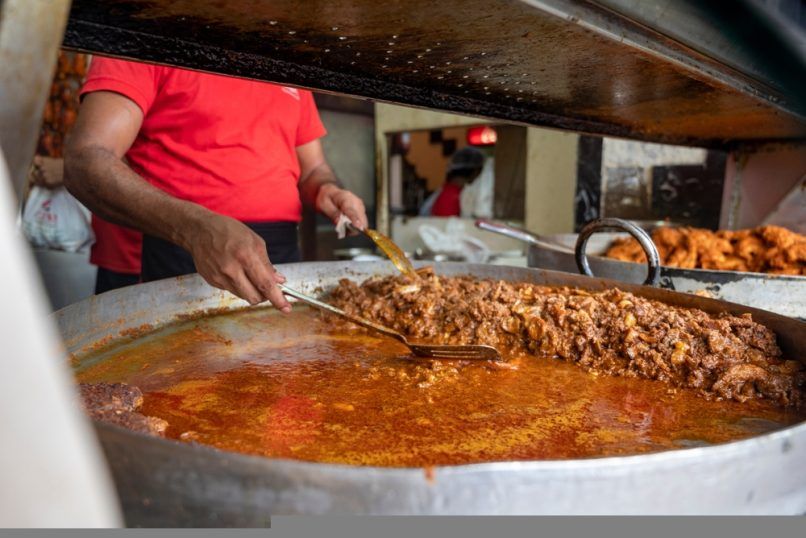 Yes, you get amazing food and ambience at a new restaurant, but you can get that anywhere. When in Kolkata, dine like a Kolkatan. The magic of vintage restaurants in Kolkata, some of which are more than a century old, is unmatched. Like most other places in Kolkata, the clock has stopped on these eateries as well. What has remained constant is the taste, quality and patrons queueing outside them.
Visit the iconic sweet shops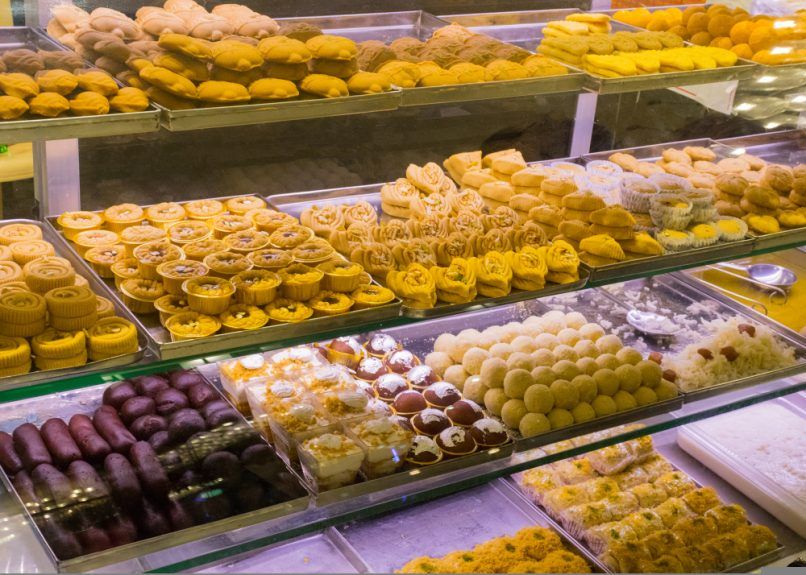 No meal in Kolkata is complete without a touch of sweet in the end. And that's why these sweet shops exist. The sweet shops in Kolkata are nothing like what you have seen before. Old and iconic, some of them have recipes as old as India's independence. People from all ages and walks of life gather at these sweet shops to grab a bite and pack some for their homes to be had and enjoyed with their families.
Experience the fish market madness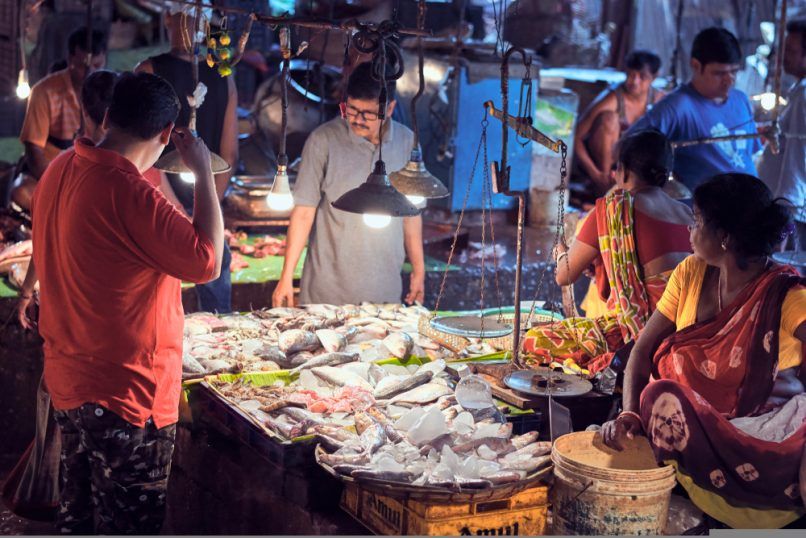 You have not truly seen Kolkata until you visit a fish market. It's utter madness, chaos and love for one thing Bengalis live to eat. At these fish markets, you will find the salaried middle class trying to find the best value for money, while they hunt for the perfect fish and the perfect cut.
Hero and Featured Image: Courtesy Shutterstock
Frequently Asked Questions (FAQs)
Question: What are the places to visit in Kolkata?
Answer: Some of the best places to visit in Kolkata are the Howrah Bridge, Science City, Marble Palace, Maidan. College Street, Ganga ghats and so much more.
Question: What are the important places to visit in Kolkata?
Answer: Kolkata is a city that's laced with history in every coner. The high Court, Victoria Memorial, College Street, Park Street, St Paul's Cathedral are some of the important places you can visit in Kolkata.
Question: What are some things to do in Kolkata?
Answer: Take a ferry ride, taste some of the most iconic dishes, take a walk through the lanes of North Kolkata, visit Marble Palace, take a tram ride, go on a food walk, take a tram ride, buy books at College Street, among other things.