One of the most popular destinations in Southeast Asia, the Singapore passport ranks second on the Henley Passport Index 2023 and its citizens enjoy visa-free and visa-on-arrival access to a total of 192 countries.
Singapore is widely regarded as a business-friendly country that has amicable ties with many powerful nations. Home to over 40,100 resident millionaires, it is also the fifth-richest country in the world. As a result, Singaporeans get to reap the benefits of their powerful travel document.
Whether you're planning a short vacation or a quick work trip, here is everything you need to know about countries offering visa-on-arrival for Singapore passport holders.
What is visa-on-arrival?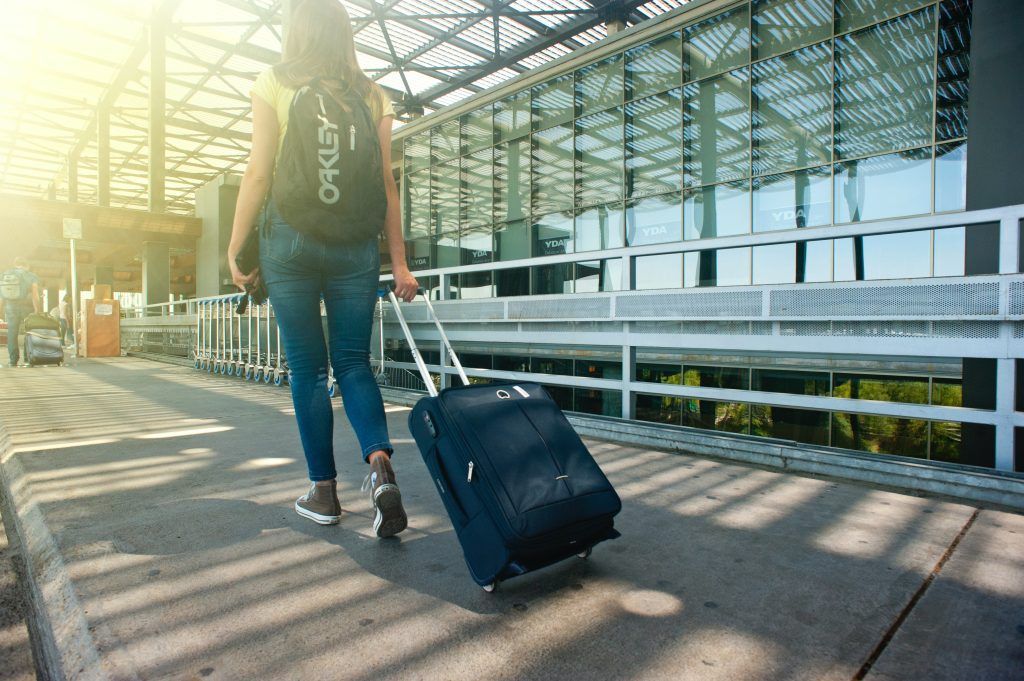 Visa-on-arrival is a facility that allows a foreign national to enter a country without having to apply for a visa in advance. The individual can simply obtain this document at the airport of the country they are visiting.
But do remember, the visa-on-arrival facility is only for tourists who are on a short visit to a foreign country. They are not allowed to seek employment, stay long-term or avail of any government services while on their trip.
A general checklist of requirements for visa-on-arrival:
Visa processing fees (to be paid in USD or local currency)
Two or three passport-size photos
Passport with at least six months validity
Booked return tickets
Hotel reservation documents
Medical insurance
Proof of sufficient funds to confirm your functionality in a foreign land
Carefully filled-out application form
What makes the Singapore passport so powerful?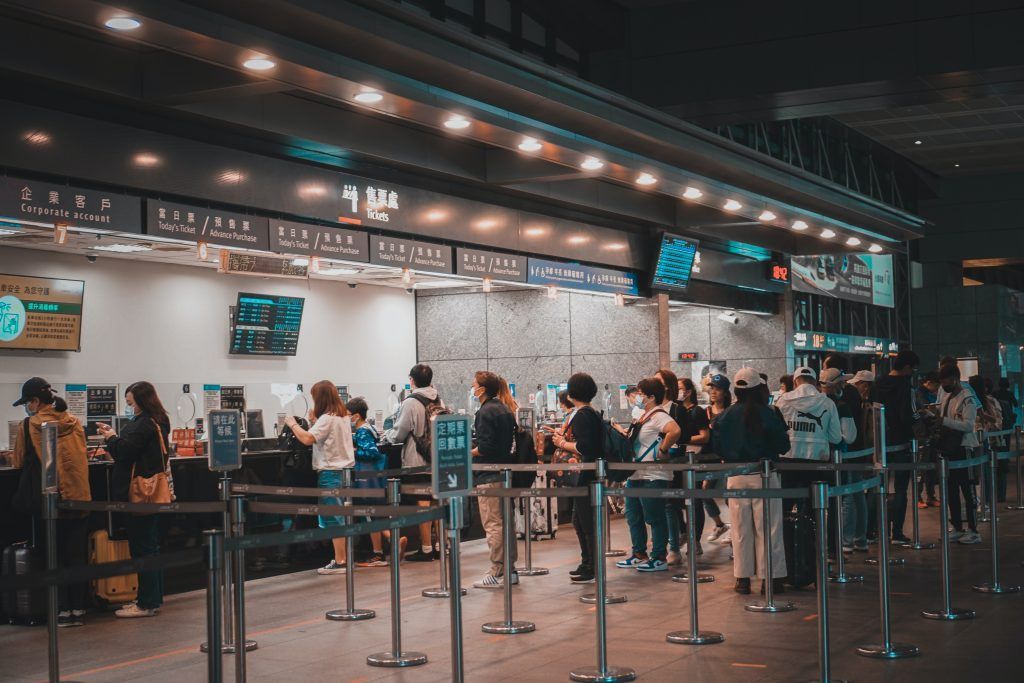 Investment migration firm, Henley & Partners compares passports of different countries to determine their strength to rank them in the index every year. The data is then combined with World Bank GDP figures to assign scores to the most powerful passports. The chief determinants of the points are the countries' gross income, investment potential and quality of life of a resident.
This ranking is also an indicator of "the ever-widening economic inequality and wealth disparity that has come to define our world," as per a World Economic Forum report.
Over the years, the Singapore passport has secured one of the top two positions on the ranking list and guaranteed its citizens great opportunities along with a lucrative potential for growth.
Countries that offer visa-on-arrival for Singapore passport holders Azerbaijan
Azerbaijan grants a single-entry visa valid for 30 days which costs around AZN 42.50 (INR 2,064.12 approx.).
Bahrain
Singaporeans can avail of a single-visit visa on arrival, which costs around BHD 5 (INR 1,095.43) for two weeks, or apply for a multiple-visits visa for three months for a cost of around BHD 12 (INR 2,629.03).
Bangladesh
Singapore passport holders can obtain visa-on-arrival for single, double and multiple entries in Bangladesh. The visa fee is about BDT 2477.67 (INR 1,908.67) for all categories. Even though visa-on-arrival could be availed, the Ministry of Foreign Affairs of Singapore advises its citizens to apply for a visa beforehand.
Bolivia
This South American country allows a visa-on-arrival with a validity period of 90 days. The fee is about BOB 360 (INR 4,304.78) and is subject to change. It is important to note that visa-on-arrival is available only at the Cochabamba, La Paz, and Santa Cruz airports.
Comoro Islands
The Comoro Islands in East Africa have the facility of visa-on-arrival for Singaporeans. It costs KMF 14,897 (INR 2,677.05) for 45 days and around KMF 126,603 (INR 22,751.05) for a longer period.
Egypt
Egypt allows Singaporeans to obtain a single-entry tourist visa valid for 30 days. It costs EGP 772 (INR 2,063.86).
Guinea-Bissau
Singaporeans may stay up to 90 days in this West African country with a visa issued on arrival. The application fee is 40,793 CFA (INR 5,516.90).
Iran
Visa-on-arrival obtained on a Singapore passport is valid for up to 30 days. The passport must have three months of validity or more from the date of departure from Iran. It costs around IRR 33,82,000 (INR 6,601.28).
Jordan
Jordan allows a single entry visa-on-arrival for Singapore with a validity of 60 days. This can only be obtained at the Queen Alia Airport or the Sheikh Hussein Bridge border checkpoint. The fee is approximately 40 JOD (INR 4,654.88).
Kuwait
Although visa-on-arrival is allowed for Singaporean passports, it is advised to apply for an e-visa before travelling to Kuwait. The general fee for this is around KWD 3.07 (INR 824.34).
Lebanon
Singaporean tourists need to submit their phone number, proof of accommodation, a return flight ticket, and show their passport to get a visa-on-arrival in Lebanon. Additionally, one must also have a reservation in a 3 to a 5-star hotel and at least LBP 3,01,35,200 (INR 1,65,404.46) in cash. The tourist visa is valid for a month and is extendable up to three months.
Do note that your passport or itinerary cannot show any proof or indication of travelling to Israel.
Madagascar
Valid for a maximum of 90 days, the visa-on-arrival to Madagascar requires Singaporeans to present a confirmed return ticket along with other valid documents. One also needs to have a minimum of six months of validity on the passport. Even though a single-entry visa valid for 30 days can be obtained at the airport, it is suggested that an e-visa be sought online to save time.
Maldives
Singaporeans are eligible for a tourist visa on arrival at this island nation if they carry a passport with at least one-month validity and present proof of confirmed hotel reservations. Furthermore, the official Maldives Immigration website states visitors also have to submit proof of financial means for sufficient funds to support the stay or a pre-approved visa sponsorship from Maldives Immigration. The application and processing charges are around MVR 660. 26 (INR 3,563.06).
Malawi
Although an e-visa is recommended to be obtained before travelling to Malawi, short-term tourist visas are available for Singaporean passport holders on arrival. The validity is decided by the Immigration Officer at the entry points. As is the case with most of the countries on the list, Malawi also requires its foreign visitors to have a passport which is not going to expire for at least six months from the date of departure.
Mauritania
There are multiple types of visas with varying visit durations available for citizens of Singapore in Mauritania. They can apply for a visa-on-arrival at the Nouakchott–Oumtounsy International Airport. Tourists need to provide documents related to their accommodation, confirmed return tickets and adequate funds to cover the trip.
Mozambique
Mozambique offers multiple entry visa-on-arrival for up to 90 days. While the fee is subject to change, the basic documentation needed includes a passport with at least six months of validity, a bank balance showing adequate funds, prepaid hotel reservations and a confirmed return ticket.
Nepal
Nepal offers a multi-entry visa-on-arrival for Singaporean visitors at Tribhuvan International Airport. The visa fees will depend on the duration of your stay. While travellers have to shell out NPR 3,976 (INR 2,484.31) for 15 days, they have to pay NPR 6,628 (INR 4,141.35) for 30 days and NPR 16,569 (INR 10,352.74) for 90 days.
Papua New Guinea
As per the guidelines available from the Ministry of Foreign Affairs, Singapore, tourists may obtain a visa-on-arrival for free in Papua New Guinea. The permit to visit and explore the island country will remain valid for 60 days.
Seychelles
In a bid to promote tourism, Seychelles offers free entry for Singaporean citizens on visa-on-arrival for the first three months. The permit can then be extended by paying a fee of SCR 4,906.79 (INR 30,204.22) every three months.
Somalia
Singapore passport holders can apply for a tourist visa upon reaching Somalia. It will be valid for 30 days and the fee is SBD 416.70 which is USD 50 (INR 4,128.57).
Tajikistan
Tajikistan offers a visa-on-arrival, which is valid for 45 days, for Singaporeans. However, it is highly recommended to get an e-visa beforehand as the instant visa is issued at only one airport in Tajikistan: Dushanbe International Airport. Additionally, airlines can use their discretion to prevent anyone from boarding the flight without a valid visa.
Timor-Leste
Timor-Leste offers visa-on-arrival for Singaporeans for a fee of USD 30 (INR 2,476.95). It is valid for 30 days. Visitors will be issued a visa only at Dili's Presidente Nicolau Lobato International Airport or Dili Sea Port. One can also increase their stay up to six months for USD 40 (INR 3,302.59).
Togo
Singaporeans are permitted a short stay of only seven days with a visa-on-arrival in this West African country. The fee for the same is around CFA 18,265.59 (INR 2,470.26).
Tonga
This Oceania country grants Singaporean citizens a visitor visa on arrival, exempting them from having to apply for a tourist visit. It is valid for 31 days and can be extended.
United Arab Emirates
Singapore citizens can avail of a visa-on-arrival valid for 30 days for free in the UAE.
Hero and featured image: Courtesy Singark/CC Attribution-Share Alike 4.0/WikiCommons
All conversions to INR are done at the time of writing and it is subject to change.
This story first appeared on Travel + Leisure Singapore.
Frequently Asked Questions (FAQs)
Question: Which are the best countries to travel visa-free on a Singaporean passport?
Answer: Apart from the nearby countries like Cambodia, Laos, Thailand, Vietnam, Myanmar and Malaysia, Singapore passport holders can also visit a few countries in Europe, Africa and South America without a visa.
Question: How long can Singaporean passport holder stay in visa-free countries?
Answer: A Singaporean citizen can stay up to 90 days as a tourist without a visa.
Question: What documents do I need to enter these visa-free countries with a Singaporean passport?
Answer: Basic documents include a passport with around six months validity, hotel reservations, confirmed return ticket and evidence of funds required to cover your stay in the country.
Question: What are the restrictions on activities while travelling with Singaporean visa-free countries?
Answer: Entering a country visa-free comes with perks, but one should also note that the foreign immigration can deny to an individual on any grounds they deem valid. Also, one can stay only up to 90 days upon entering another country visa-free.
Question: Why are some countries visa-free for Singaporean passport holders?
Answer: An economic hub and one of the most popular holiday destinations in Southeast Asia, Singapore has the second-most powerful passport in the world. Citizens can apply for visa-free and visa-on-arrival travel to many significant countries.