This crisis, like most crises that we have been through, whilst more severe, will eventually end. But what can we learn from it, asks Sonu Shivdasani, founder and CEO of Soneva.
The Chinese word for 'crisis' is two characters: 'Danger' and 'opportunity'. According to Chinese writer and philosopher Lao Tzu, ''good fortune has its roots in disaster". Certainly, we have no control over the hand we are dealt, but we have total control on how we play it. And, over the years, I have come to understand that crises are opportunities to learn, grow, and develop.
In October 2018, I was diagnosed with Stage 4 lymphoma. The first three weeks after the diagnosis was a difficult time. I felt that the ground beneath me had been removed. However, this 'cancer crisis' allowed me to pause everything. I emerged from the traumatic three weeks with a clear action plan and considerably wiser about health and wellness.
When my doctor declared that I was in remission, I realised that I had gone through a six-stage grief cycle. When I reflect on the day I first learnt of my predicament, I wonder what I was upset about. Was it the fear of death? Now, 18 months later, I realise it was about the loss of the status quo. My usual reality of how I would live, eat, and generally exist, was undermined by this illness, and would never return.
To some extent, many of us in the midst of the current coronavirus crisis are adjusting to a new reality and going through a similar grief cycle. There is an emptiness, an uncomfortable feeling. We miss our daily routine. In a way, we are grieving the loss of the way we used to live in the past.
But on the other hand, this crisis has allowed many people the opportunity to pause and rethink their values, priorities. In a post COVID-19 world, at the most basic level, consumers will be more conscious of the impact they will have on both nature and communities. I suspect travellers will become more aware of nature and the challenges of the planet, treading the world more gently.
We will be more mindful of nature
At Soneva, nature is at the heart of everything we do. We use it as an inspiration for innovation. And going forward, it's more important than ever that everyone works in harmony with nature rather than battle it.
A lot of thought is put into ensuring that our built environments are as healthy as they can be. At Soneva, the villas are light and airy, and also designed so that the Wi-Fi can be turned off at night; they have amazing views, with big, open gardens or decks where guests can be exposed to the sun. We select materials that are both sustainable (usually from renewable sources, and no endangered materials are used) and healthy.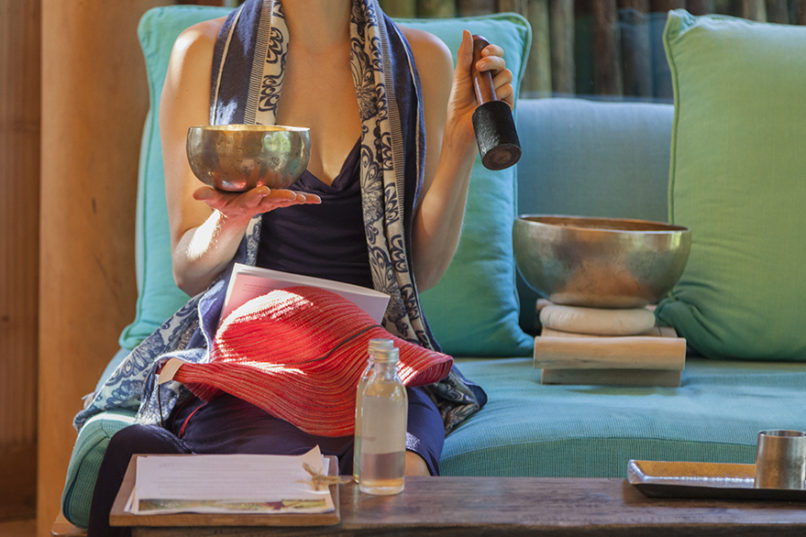 We have always strived to limit the negative environmental impact of our activities. Twelve years ago, I noticed a huge number of plastic water bottles washed up on our beaches at Soneva Fushi in the Maldives. So, we decided to stop offering branded bottled water, and instead serve filtered, mineralised, alkalised, and bottled-on-site water (at Maalhos island) in reusable glass bottles.
As I write, Soneva Namoona has sold the equivalent of and avoided 60,000 plastic bottles. All revenues from our water sales go to the Soneva Foundation to fund the work of charities like Water Charity and Thirst Aid. While measuring carbon emissions, we even take into consideration Scope 3 of Greenhouse Gas Protocols, which covers externalities such as guests' air travel and supplies coming into our resorts — the industry, in general, does not measure this.
We will want unique experiences
I suspect that the second quarter of 2020 may face the greatest economic decline in history, but despite the recession, consumers will be willing to spend extra for unique experiences as they will value time with their families more now than ever.
At Soneva, our philosophy of 'Intelligent Luxury' is about understanding what true luxury is for our guests today. For those who live in a cramped and polluted concrete jungle, it is a true luxury to eat a freshly picked salad grown in our organic garden while breathing fresh air and enjoying a beautiful view. Intelligent Luxury is about understanding the daily lives of guests and offering them experiences that are unusual, exceptional, and highly cherished.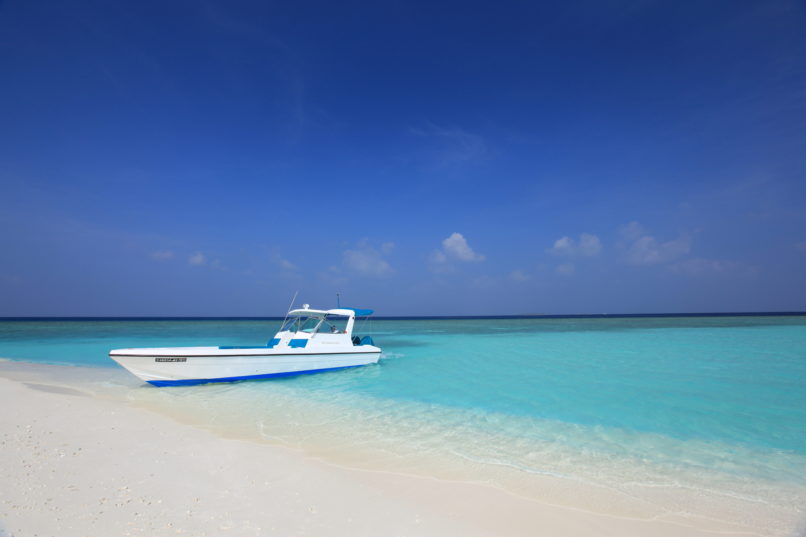 Like at our resorts, when guests arrive, we take their shoes and put them in a bag. Having no shoes and no news is very healthy and grounding. Open-air cinemas, an observatory, and outdoor showers are all things that urban dwellers, however wealthy they may be, are deprived of. Our bathrooms may not have marble or gold taps, but our guests can take a shower while gazing at a full moon.
So often our competitors get confused about what is luxurious i.e. 'rare, new and unique' but 'true', something that strikes a chord in your heart.
Staycations with the family will be popular
Travellers will try and recreate the bonds they created when they were locked-down at home together. So families will either enjoy more staycations or will travel to unique destinations where they can enjoy special moments with their close ones.
The future of travel is about satisfying a traveller who is looking to express his or her individuality and is looking for destinations with a distinct personality and character. This is why we believe that after this crisis, people will travel to unique destinations to share a moment with the family.
More leisure travel
Corporate travel will most likely shrink dramatically, as we have gotten used to a new normal where business and meetings happen through the internet. Leisure traveller engages a lot with the city and the people living there, and they tend to consume much more.
The larger destination pull
We have already seen this trend start in cities like London, Paris, New York, etc. The growth in leisure travel and greater spending in the culture and experiences that the city has to offer, which provides much-needed revenues to finance even greater experiences.
The extra revenues have encouraged entrepreneurs to make big investments in theatres, museums, restaurants, shops, etc. It is a virtuous circle where more money spent by the visitors in the city, leads to more investment in these experiences, which in turn leads to more tourist arrivals. So, this trend that has started will actually grow further.
The current global pandemic has highlighted how interconnected we are, how important it is that we break through our national boundaries and collaborate to preserve life on earth as we know it.
As we recover and journey out of this crisis, we will reach a fork in the road. I do hope that we will know where we want to go.
All images: Courtesy Soneva
Editor's Note
The global COVID-19 crisis has left each one of us deeply affected and we want to help. Our publishing house, Burda Media India has organised a fundraising campaign to donate RT-PCR test kits to the worst affected areas in India, which will be secured from our testing partner Mylab Discovery Solutions. You can help these kits reach many more by donating towards the cause or by adopting a kit. More details in this story.