How does one turn wanderlust into a career, and where do you go when you've been everywhere? We talk to travel bloggers, Savi and Vid of Bruised Passports on how they navigated the world, one destination at a time.
"In our opinion, the saying, 'Couples that travel together stay together' is somewhat true because travelling to new places, out of one's comfort zone, can often be a sensory overload of sorts. The good things – trying different foods, meeting new people etc also come with the bad ones – falling sick in a strange place, getting lost etc. But sharing these new experiences with someone familiar heightens the pleasure involved in the act of exploring the world in our case. And it has definitely brought us closer," shares Vidit Taneja, one-half of Bruised Passports, the travel blog that has amassed a following of 1.2M on Instagram and has been the cause of our constant wanderlust for the last 15 years.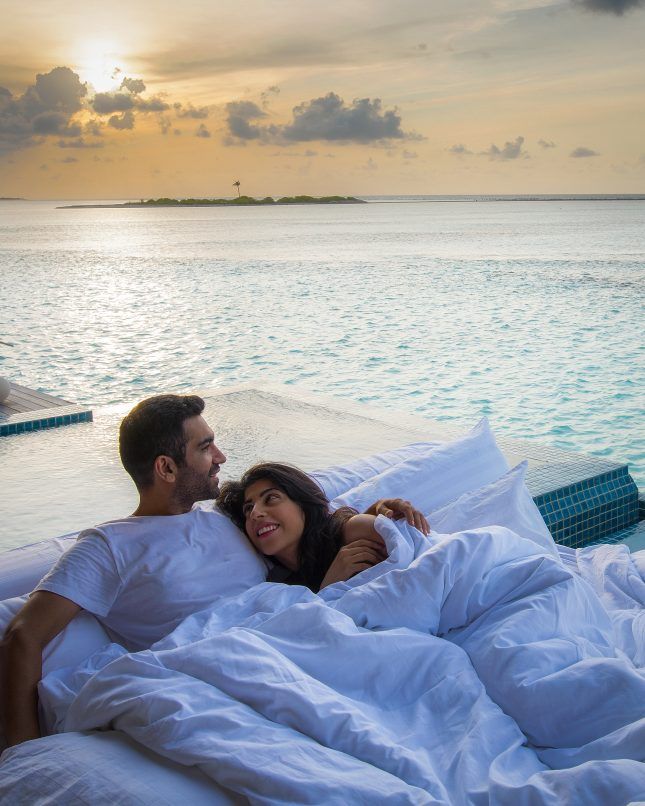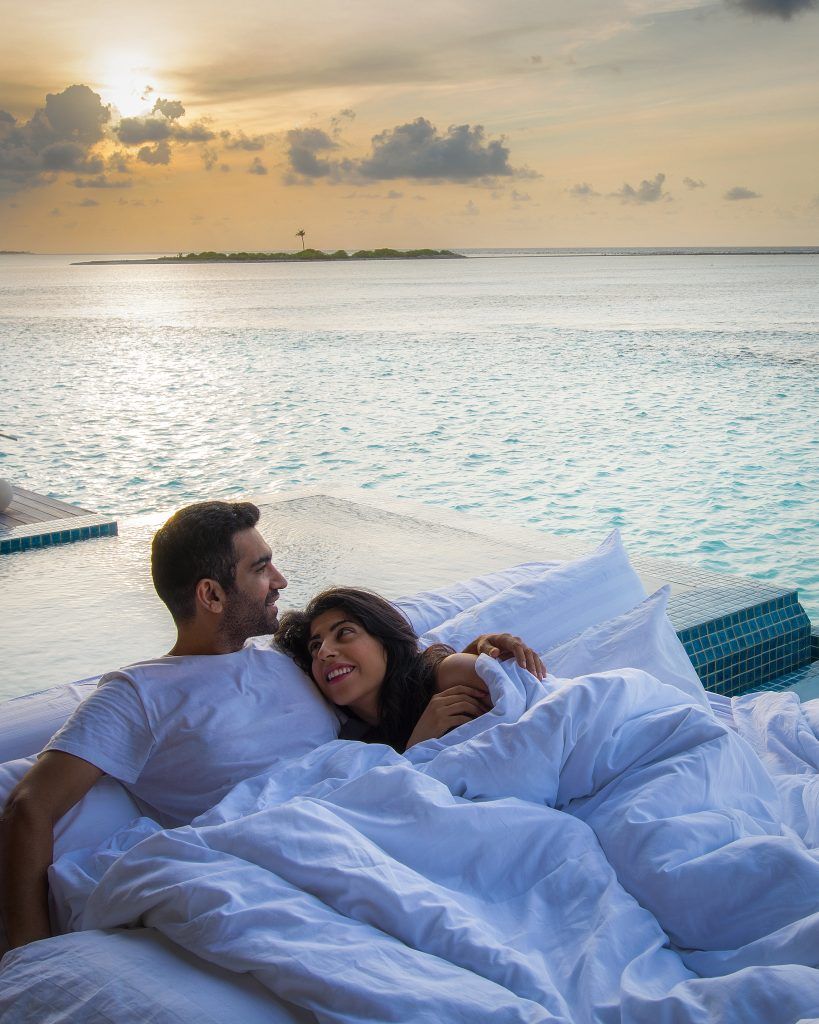 Meet Savi (Munjal) and Vid of Bruised Passport who made a pact 15 years ago to travel to a new place every month and have more than lived up to that promise. From saving their pocket money and salaries to finally becoming a successful team of two when it comes to travel, they've had a rollercoaster ride, to say the least. In conversation with the award-winning travel blogger couple, Savi and Vid on why they travel, where they wish to travel next and how to plan your next trip.
Savi and Vid of Bruised Passports on their journey, travel hacks and favourite destinations:
What travel means to them…
"Travel is like meditation for us. It has taught us to live outside our comfort zones and educated us in a way nothing else ever could and made us realise human emotions are the same the world over. The simple act of travelling and meeting new people has made us question so many of the stereotypes and biases rampant in society. It truly is a teacher like no other," says Vid of Bruised Passports.
Their most memorable trip…
The firsts are always unforgettable, which is why their first trip together after quitting their day jobs to become full-time travellers is one they share fond memories of. "It was in Peru that we realised that we now had the luxury of time to explore new places instead of cramming everything into a short trip based on annual leave and that changed something in both of us," shares Savi.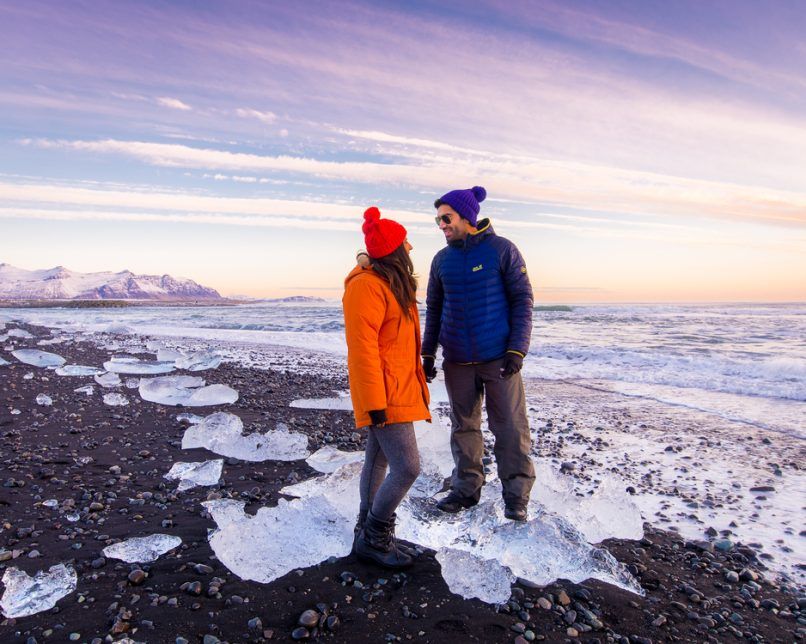 The best road trip…
"My favourite trip will have to be driving around Iceland in winter. I remember we were heading back to our cottage in the middle of nowhere after a day of exploring. We were tired and looking forward to a hot cuppa when suddenly out of nowhere the pitch black sky was lit – green and purple lights dancing across the sky. We couldn't resist parking our car on the side of the road and just sitting there, hand in hand, marvelling at the beautiful sky. At that moment, nothing else mattered – just us and the gorgeous night sky of the Snaefellsness peninsula that night," recalls Vid.
The most unique travel experiences…
1. Seeing Polar Bears in the wild in the Norwegian Svalbard Islands, close to the North Pole was a truly unique experience that gave us goosebumps. Travel experiences like this humble you and remind you just how special and vast this world truly is.
2. Faroe Islands is not on everyone's travel radar but it truly should be. The archipelago, nestled between Norway, Iceland, and Scotland, ensures unspoilt panoramas and dramatic fjords without a soul in sight. Driving through glacial valleys and scenic cliff-top villages with less than a dozen houses is an experience like no other.
3. Seeing a colony of thousands of the cutest Emperor Penguins in Antarctica has been the most surreal experience ever. It was truly unbelievable – we were on an Antarctic Expedition, along with scientists and researchers, who told us it is one of those sights that can be accessed rarely, only if the weather allows.
The photographable experience…
"As a photographer, I love seeing big cats – leopards, lions, tigers – and the cutest giraffes and zebras in the wild in Kenya. It's strangely peaceful to me. That's why I love returning to Maasai Mara as often as possible," says Vid.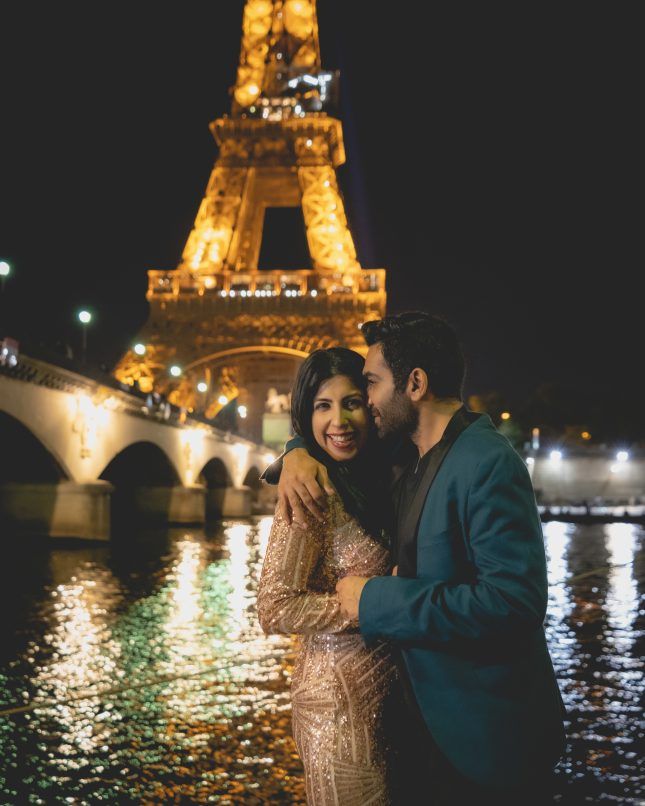 How they choose their destinations…
"We love visiting places that offer a variety of experiences we can explore and photograph. Another thing that is extremely important to us is hygienic accommodation and dining opportunities. Between the two of us, I veer towards exploring big cities ( New York, Paris, London – you name it!) while Vid loves the quiet countryside and the mountains (Ladakh, Iceland, Faroe Islands). Together, we truly enjoy exploring every single type of place from glaciers and volcanoes to beaches and mountains. However long road trips in scenic countries like New Zealand and Spain are our personal favourites," says Savi of Bruised Passport.
The most important travel hack…
"We have so many tips but the most important tip or 'hack' is free of cost but most important – and that is to travel with an open mind and not try to cram too much into a short holiday. Very often, one tends to treat trips as a checklist and I think this always ends in disaster! Instead, we recommend consciously crafting an itinerary keeping personal likes (and dislikes) in mind. That way you can do things you truly enjoy together and spend time absorbing a new culture, making new friends, and learning about our world. Travelling with an open mind also means things like occasional bad wifi or food out of your comfort zone don't bother you, instead, it is a learning experience," point out Savi and Vid of Bruised Passports.
Top 5 travel essentials…
Camera, earphones, snacks, a good book, and sunscreen.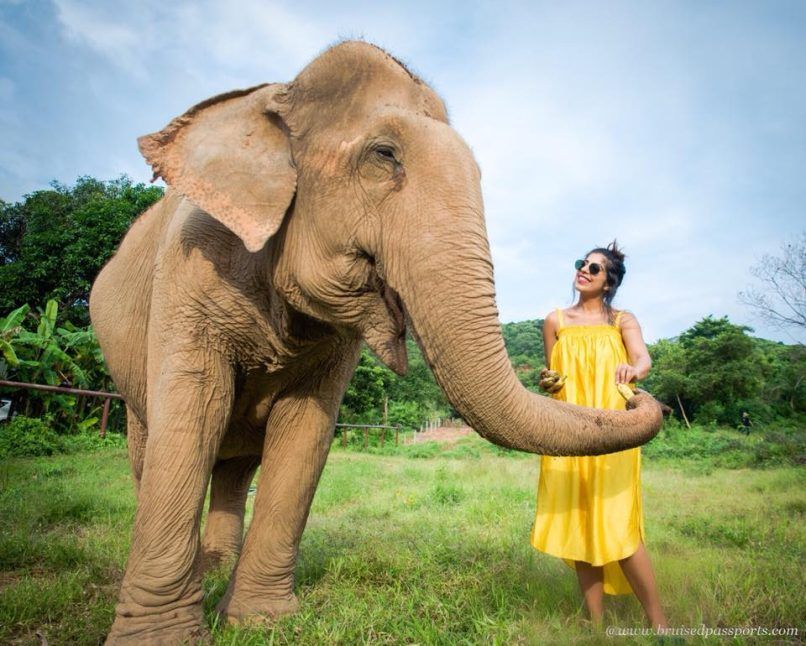 Recommendation for a budget travel destination…
We would recommend slow travel to a place like Krabi in Thailand or Lake Atitlan, Guatemala – It's hard to reach Guatemala but Lake Atitlan is truly special. It's beautiful and extremely affordable. The highlight for us was practising our broken Spanish at the local markets, bargaining for the creamiest avocados, and exploring villages untouched by time!"
Recommendation for a luxury travel destination…
Staying in a luxurious heated glass cabin or glass igloo in Finland near the Arctic Circle during winter months. Every time we've seen the Northern Lights – be it in Iceland, Finland, or anywhere else, we've both been starstruck. The dance of the Northern Lights manages to be happy, exciting, and melancholic all at once. And completely overwhelming. Scandinavian Luxury is truly special and this is one travel experience I recommend to everyone.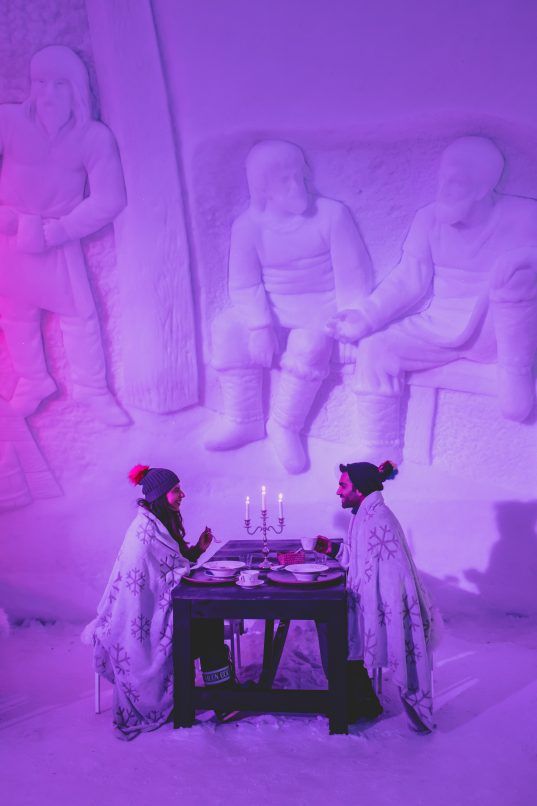 Travel plans for 2023…
Closer home, we'd love to explore more of North East India ever since a recent trip to Meghalaya took us by surprise. We went to explore Meghalaya's root bridges but its natural wonders – cherry blossom trees in Shillong, the green transparent waters of River Umngot, and panoramic drives – took us by complete surprise. Internationally, we would love to explore more of South America and Africa this year! Both continents are so rich in culture and diversity and offer so much to travellers and adventure seekers.
All Images: Courtesy Bruised Passports.