Atelier Ashiesh Shah, hidden in the by-lanes of Tardeo in Mumbai, is the eponymous, pristine white space dedicated to the creative pursuits of its founder. It's a fairly new idea, Ashiesh Shah tells us, but it is here that he is giving form to so many designs that have been swirling around his head for some time now. A beautiful Jaipur Blue Pottery inspired totem pole punctuates the white of the studio, as does a black tribal art installation; there are numerous smaller products peppered throughout. Shah's architecture offices are just a walk away, and he has been using this space more and more to give expression to his product design oeuvre.
That this is the next addition to his repertoire, fits.
Shah has been designing products
for his clients for years now, and his collaborations with brands like Jaquar, Jaipur Rugs, and
Chivas Regal
, proved to him that product design was the next step. His architecture practice is firmly established, and that made the decision much easier — the Parsons School of Design graduate has created numerous office spaces, penthouses, concept stores, restaurants, and homes for celebrities like
Hrithik Roshan
, Ranbir Kapoor, Arjun Rampal, and Jacqueline Fernandez to name a few. He has also hosted Design HQ, a design-centric television show, which highlighted how to incorporate good design into everyday life. He also been invited by the NITI ( National Institution for Transforming India ) Aayog to be a spokesperson of soft power on the special advisory board to the prime minister of India towards the vision of Incredible India 2.0.
Shah's practice is firmly rooted in the Japanese philosophy of Wabi-Sabi, and he describes his aesthetic as beauty that is imperfect, impermanent, and incomplete. He spoke to Lifestyle Asia about luxury in design and its many interpretations.
Luxury in design — how has this idea evolved today, and has its definition changed?
I think there can't be a common def of luxury. Luxury is defined by the self, so what I think is luxury is very different from what you think is luxury. I define luxury with certain parametres like time, philosophy, material, but that could be completely personal. When I buy a piece of clothing, I look at the brand philosophy, understand the quality of raw material, the ethical practices, and then try to see the craft that goes behind the art. Similarly when it comes to our industry, design and luxury is defined to me by the way the product is made, the way it has been curated in the mind of the designer, the way the philosophy of the entire practice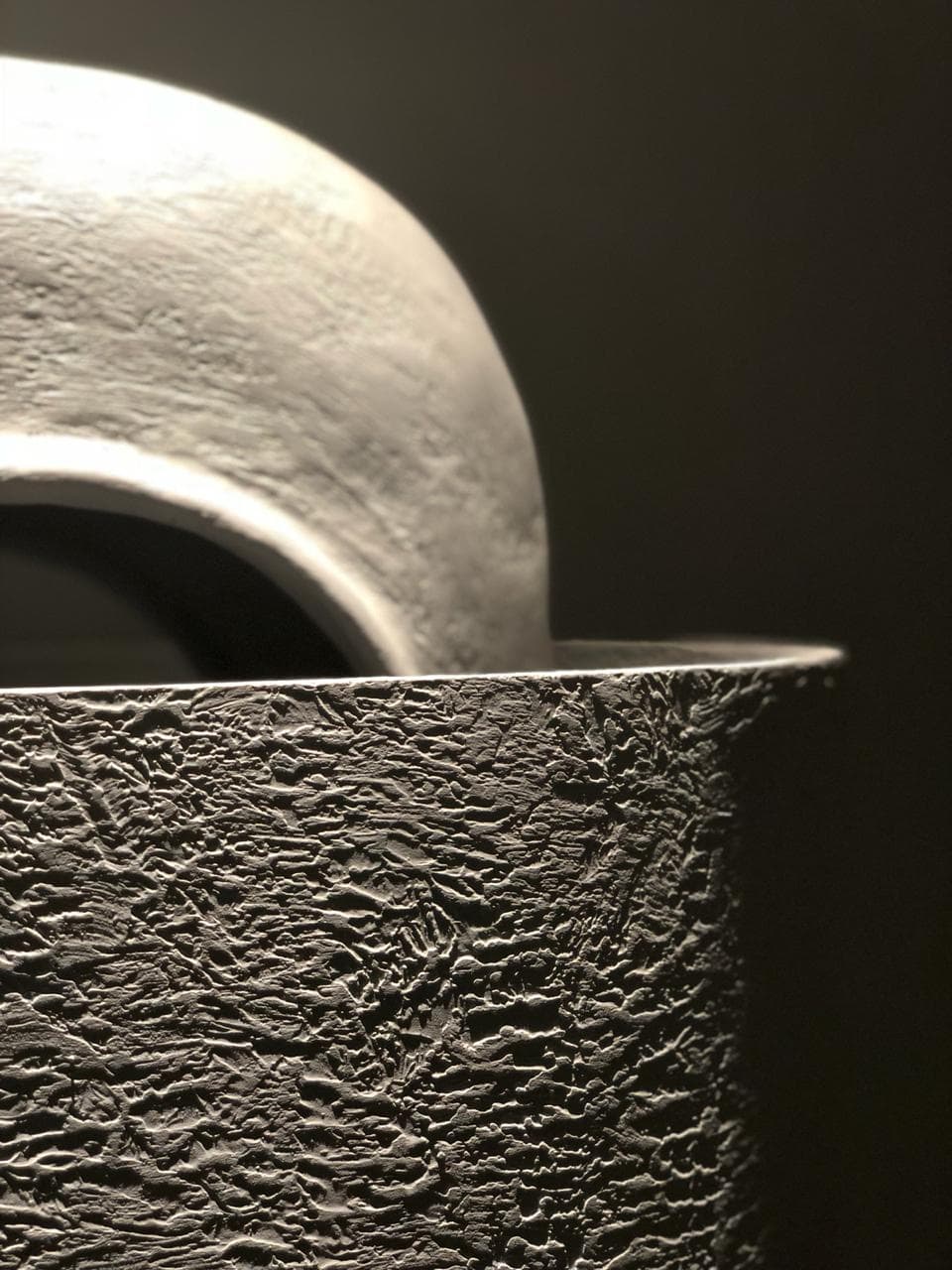 You have often said that it is aesthetics over labels for you. How difficult is that to pure in India, where labels matter?
Aesthetics definitely hold a vital stand whilst designing an interior space. It's crucial for a space to be cohesive. Whilst it's difficult to convince a client to choose cohesiveness over a label, it's more important to make them understand that a piece that makes a statement holds no ground between the walls that can't support it.
How do you reconcile a customer's vision for their space, with yours?
I do push barriers with their design thought. It's essential to marry the vision of the architect and the customer, with design it's all about being open to ideas and willing to take risks.
You don't follow a signature style when it comes to design. Can you elaborate on your creative process?
I think every project brings about a learning – trends are short lived and styles are monotonous. My design aesthetic has and continues to evolve with time. I gravitate towards research, travel and pure observation through my creative process – it knows no bounds.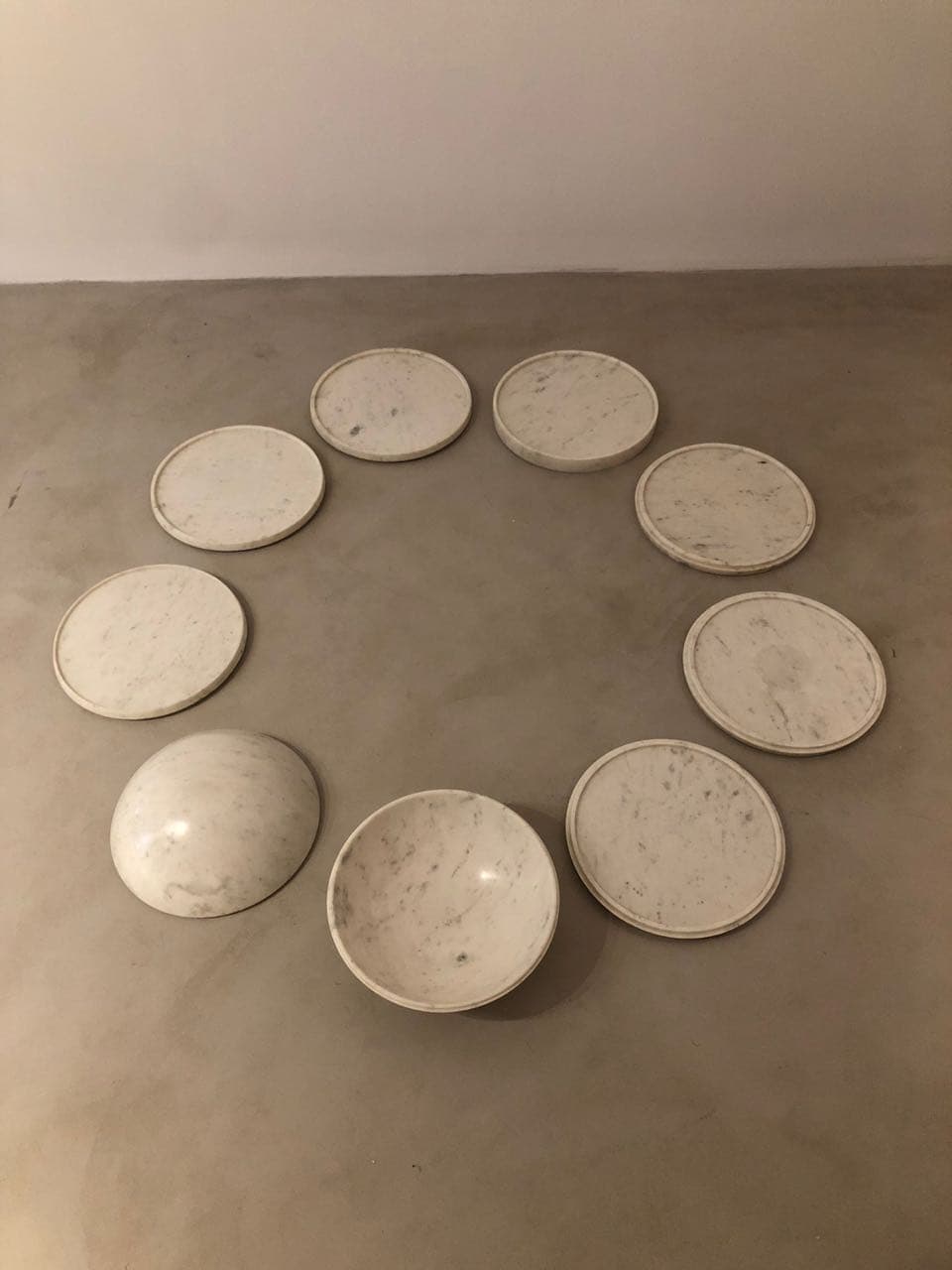 Wabi Sabi has influenced your work. Why do you gravitate towards it?
I love handcrafted and handmade objects having their own sense of imperfections that add to their aesthetic – Wabi Sabi is truly an illustration of that very belief. So be it a rough textured wall that was part of an existing building, for me that alone is the hero of the project and everything bounces from there. That imperfection and finding the meaning of luxury through that imperfection is Wabi Sabi. I love with craftsman, because they understand Wabi Sabi in the most natural way, because it is their environment. My work and eye for design gradually gravitated towards clean lines, geometrical elements, and minimalism, exposing beauty that was raw, unfinished, and perfect according to me, drawing from the infamous Japanese philosophy.
Atelier Ashiesh Shah is young. Tell us a little bit about your work with it.
It's really Day 1 here – it is very open ended at this point. It's something where I see myself thinking and finding meaning through slowness. After running after things for 10 years, I think there was a point in my life that I needed to find slowness over a cluttered world of lines and dots and drawings; what it is that defines our practices. So, I feel very privileged to have this, because for the first time I feel like this is where I build my own grief, hide my own plight. I'm not selling to anybody; I'm selling to myself first. I am selling the idea to my office, my studio, and that's where we start from, that's where we are.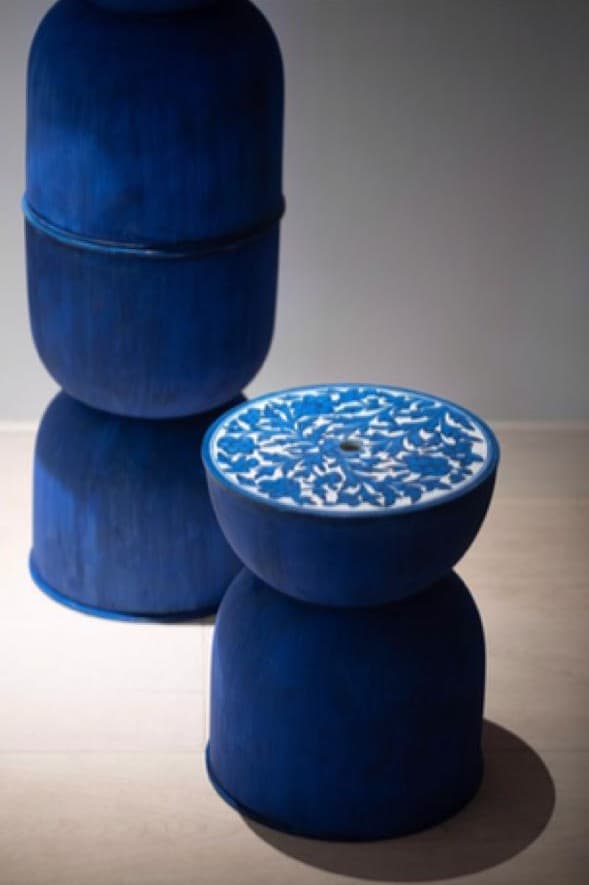 What are some of the products you have put together for it?
These are literally the first voices from the practice – these are pieces that have been in my mind for maybe 20 years now. Transitioning from interior to product design was a natural progression, propelled by years of designing custom furniture pieces for my esteemed clientele. My vision finding form today through Atelier, is one of the most exciting personal projects that I'm working towards.
Our philosophy with the lingam shape, the form has been very strong for years – I have been drawing the form in my sketch book, drawing book, text book since school. I have a very strong attraction to geometry, and am a great follower of Brutalism, architecturally. And I absolutely love tribal – be it Indian, African, South America, Asian, because I feel that's where you find the real definition of art. So what I define this atelier to be is style-wise is brutalist tribal. We have pieces like the lingam, made by this amazing form of craft from the north east, and we have worked with the Jaipur Totem, employing Jaipur blue pottery.
What have been your biggest learnings over the past few years?
I learn something new every day. The industry has developed so gracefully with the advent of open mindedness towards design and interior architecture. I definitely see a multitude of experimentation, differentiation, and risk-taking.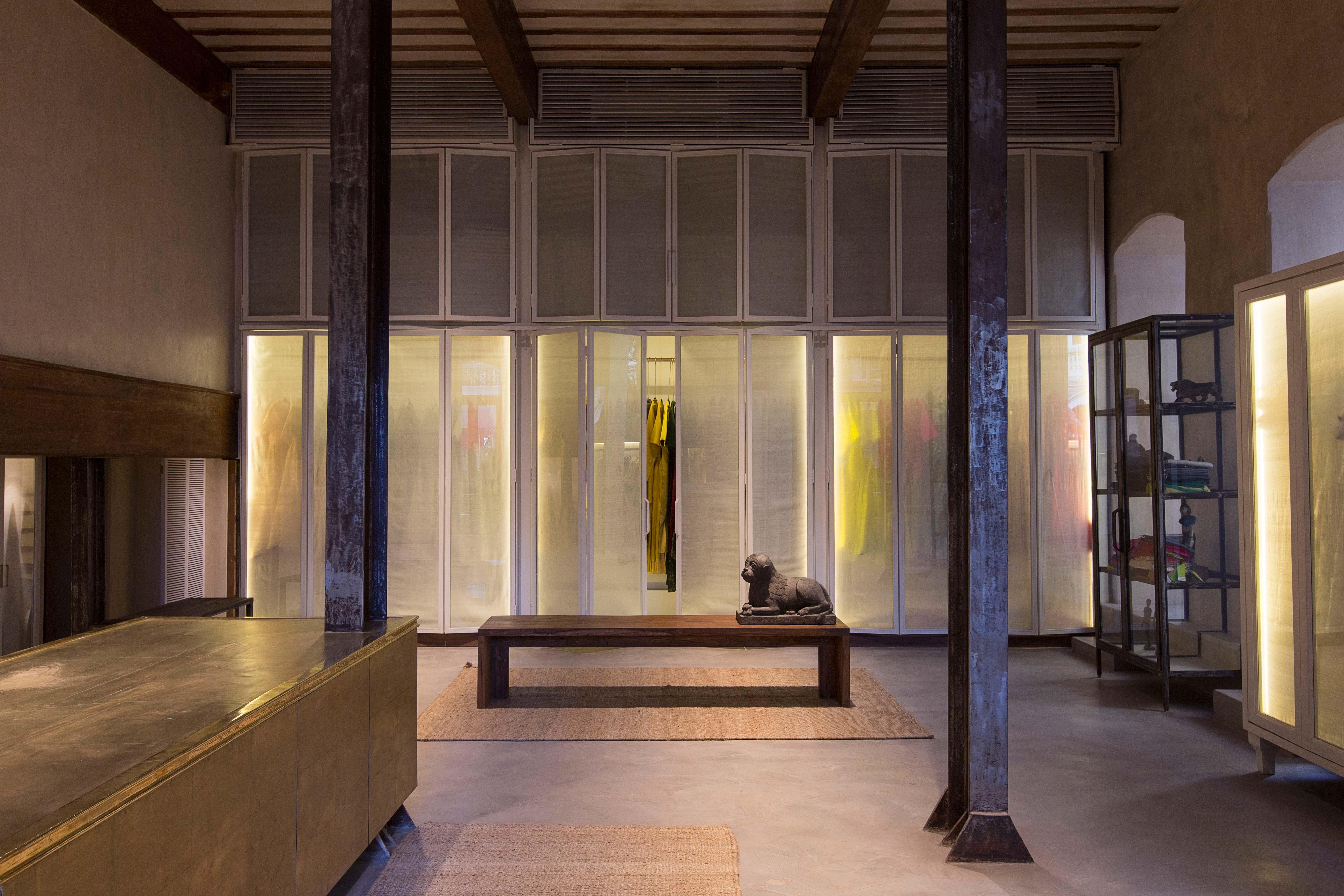 A project (or two) that you particularly enjoyed working on?
There are so many. I think Raw Mango was definitely enjoyable – it is a very unique brand in that it's trying to find its own essence through minimalism and what Indian minimalism really means. This idea was very much the point of departure for me while designing the space. Sanjay [Garg, founder, Raw Mango] has a very clear vision about his brand, so it was very much about marrying our aesthetics. They wanted me to help create something structured yet effortless and the outcome spoke of only that. Besides this, definitely my own Atelier
What does luxury mean to you?
Luxury evolves with time. As of today, luxury for me is an object that I want to buy that encompasses time. So time for sure – for me to find time and just draw, that is true luxury. There is also personality of the self, and the philosophy of what you buying.