"I look forward to motherhood, those are my #lifegoals," says actor Sobhita Dhulipala nonchalantly. It's a statement you would never expect from a star whose career trajectory is on the rise with her stellar performance as the go-getter Tara in Amazon Prime's hit series, 'Made in Heaven'. But that's Sobhita Dhulipala for you — she is not one to sugarcoat, not one to hide behind PR-rehearsed statements, and definitely not one to give meme-worthy quotes for insta-likes. She's an ordinary girl with extraordinary drive and talent, one that has seen her through smaller but targeted performances like 'Raman Raghav 2.0′ and 'Kaalakaandi'.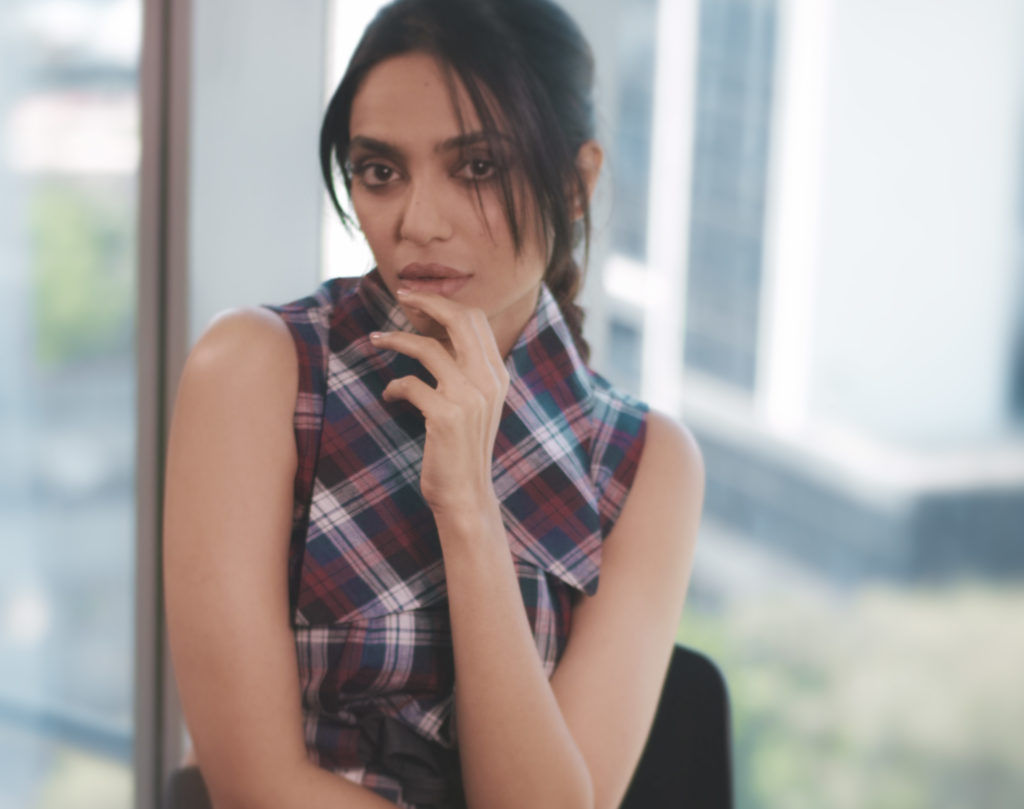 Humble beginnings
Her background, just like her character in 'Made in Heaven' is full of surprises. Raised in the beach town of Visakhapatnam in Andhra Pradesh and deeply rooted in her culture, Dhulipala won the title of Femina Miss India in 2013. Films were a natural progression but she was determined to make them count. Her first film was an alternative choice — Anurag Kashyap's 'Raman Raghav 2.0', a tiny but punchy character.
Her three-film deal with Kashyap's Phantom Films saw her show off her acting chops with Raja Menon's 'Chef' and then in 'Kaalakaandi' directed by Akshat Verma alongside her first Telugu film, 'Goodachari' with Adivi Sesh. Smaller films, bigger banners, and amazing co-actors — that's how her career moved ahead until she was cast as a lead in 'Made in Heaven'. Her bold character, Tara, is the star of the show, someone the audience has found relatable. Ask her what she sees of her own self in the character and Dhulipala is introspective.
On her character, Tara
"She aspires to belong to a community, a type or a set of people that she looks up to. She's constantly aspiring and wants a better life for herself. Compared to my life, her stakes are higher. I'm also as conflicted as her emotionally more erratic but not as unapologetic — I'm much more fragile than my character," she says. For an actor, there is nothing more daunting than admitting their vulnerability and Dhulipala does it effortlessly. Her favourite parts of the series directly bring to the forefront her own ambition and dreams.
"I like my character's flashback moments. She is someone who dares to dream and she comes from an impoverished background. The dichotomy of who she once was with who she wants to become – that's something everyone can relate to," she adds. Credit also goes to Zoya Akhtar and her company of directors including Alankrita Shrivastava, Reema Kagti, Nitya Mehra, and Prashant Nair who managed to cull out a character that is memorable and emphatic. Dhulipala attributes her character, both onscreen and off, to their influence.
On working with Zoya Akhtar and Co
"These people are incredible storytellers with a strong voice. They come with a very strong sense of self – as much as an individual as well as an artist. So it's exciting when you feel like you are working with people who are putting their best foot forward and then, you too are motivated to give it your best version," she explains. And with more avenues opening up for the star and a second season in the offing, things are looking up for the 25-year-old actor who describes herself as a homebody.
But her craft keeps her going and allows her to grow. "I am impressionable – I get affected too soon and that makes me sensitive which is great if you are an actor," she adds. As we part, we ask her how she sees success. "Sound sleep," she says, throwing her head back and laughing. Wise beyond her years, she might just be the star we need in 2019.
Made in Heaven is streaming on Amazon Prime.
Images and video: Pranav Bhasin