Casual, fun spaces that seek to bring people together is a trademark of Azure Hospitality. Continuing the theme is Foxtrot, Khan Market, opened in Bengaluru last year and introduced to Delhi a few weeks ago. This coffee and cocktail bar strives to be 'the great new third place', i.e., the alternative to your office and home, where you can work, be social, get some me-time, and of course, eat great food. We found out first hand when we headed to Foxtrot Delhi, for a review.
The interiors are 'New York loft meets Delhi plushness', with 48 seats spread across two floors, and a typical-Khan minimalistic balcony. The menu has been put together by the Azure veteran, Janti Duggal, their Culinary Director who is also behind the menus of Hotel Delmaar, Mamagoto, Sly Granny, and Dhaba Estd 1986. It is interesting to note that this coffee and cocktail bar treads the same genre as Perch Wine & Coffee Bar, the capital's much-loved hotspot that revived the concept back in 2015. However, apart from the core definition, the two are diverse in the food and beverages they offer.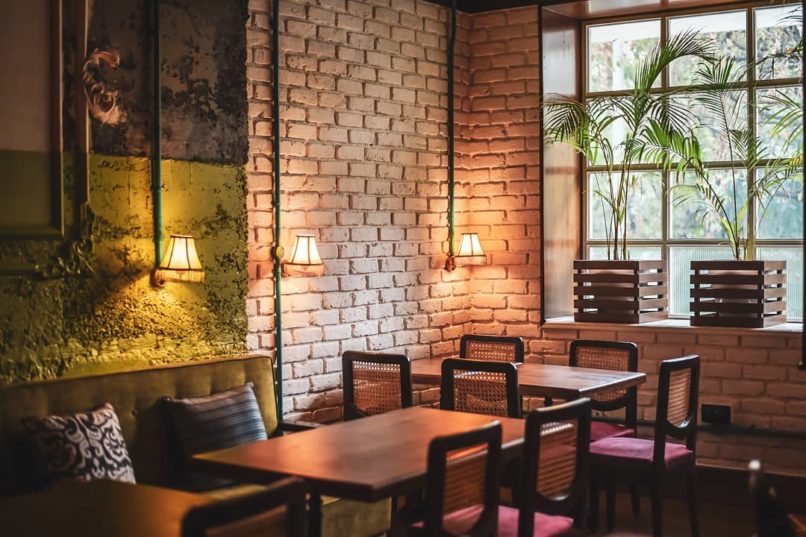 The menu is a mix of Indian and international small and large plates, carrying forward the group's penchant for comfort food, while adding a spin to it. Croissants, Bombay Gymkhana Breakfast, Goa Shack Prawns, Amritsari Fish, Galouti Biryani, pork ribs, Greek flatbread — the sheer variety of flavours justifies the all-day dining. The Cheese Balls are airy yet rich, filled with tiny bits of cheese and a hot sauce on the side that alludes to the club era. The stuffed Kulchas aren't exactly like the original ones found in Amritsar — they lack the slight crispness that leads to a spicy stuffing. However, the soft as naan kulcha is dense, fluffy, and light, the main weight of the dish coming from the rich filling.
The Junglee Maas carries some extra oil and and the meat doesn't quite fall off the bone. The Earth Bowl is an interesting option among the otherwise indulgent menu. Lemon and tahini dressing over seasonal vegetables ensures that while it's an all-green offering, the flavours are still pander to diverse palates.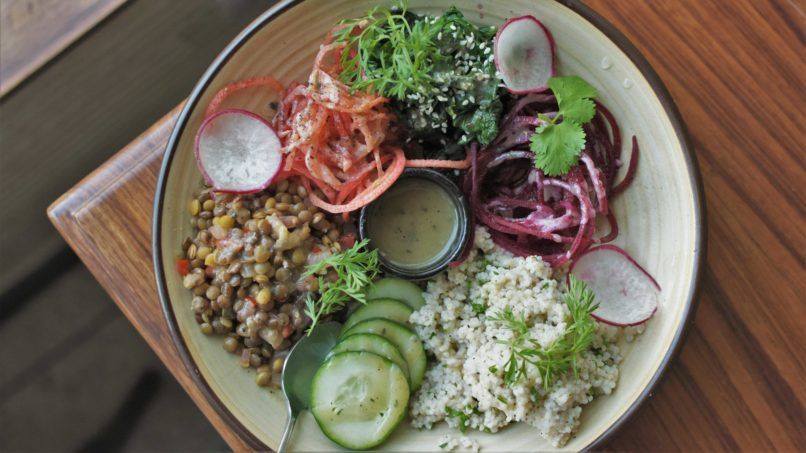 Wines, gin-special cocktails, house specials, and cocktail popsicles make up the beverage section. The non-alcoholic menu features coffees and teas, with brews from different estates. You can select from their original house blend (arabica from India and El Salvador), organic and bold filter coffee from Chikmagalur, Sri Lankan cinnamon hazelnut, or French Vanilla. The desserts, like Tiramisu and Banoffee Pie, are to be savoured for their bold flavours — the sweet, coffee, chocolate, caramel, banana — you name it and it's prominent. All in all, they will definitely make working on that excel sheet a lot sweeter.
Where: Shop 18, 1st & 2nd Floor, Khan Market, New Delhi
Opening hours: 9 am to 11:30 pm, all days
Recommended dishes: Kulcha platter
Price: Rs 1,500 for two, plus taxes
Noise level: Medium
Service: Helpful
Images & video: Courtesy Pranav Bhasin