The Indian automobile industry is about to enter an era where smartphones will replace car keys and a simple hand gesture will find a navigational route beating the urban commute. The best cars from the Auto Expo 2020 were all about this future.
With 'Electrification of Mobility' becoming a global obsession in the auto-sphere, auto shows and brands from around the world have audaciously taken this endeavor forward. While India is a serious market for luxury automobiles, brands under the premium umbrella have bowed to this trend as well. And the annual automobile extravaganza for Indians showed us how. Here are the best cars we spotted at the Auto Expo 2020.
If it wasn't for the Haval badge on its grille, we would have definitely mistaken this elegant brute for a Lamborhini Urus. However, this brand is Chinese and they're creating major waves in the industry. The Vision 2025 Concept features face recognition, next-gen 5G in-car infotainment services, automated parking, and advanced autonomous driving modes. This is an intelligent vehicle able to think, communicate, and take care of the driving for you.
The Czech auto-powerhouse ŠKODA boasted their next cornerstone SUV after Škoda Kodiaq at the Auto Expo 2020. Dubbed as the Vision IN concept, the 115-year old carmaker also stated that the new mid-range SUV will be focused strictly towards Indian streets.
Tata Sierra
You may have a faint memory of a sports-utility vehicle from the early 90s that turned into one of the most iconic cars of its decade. The Tata Sierra. It started off in 1991 and has been revived this year with a bold futuristic accent. The Sierra is an all-electric concept SUV that pays homage to the legendary Sierra SUV. To the front, the face looks very clean with its super-slim headlights. To us, it was reminiscent of a bulkier Range Rover Evoque with tons of more space.
Maruti Suzuki Futuro E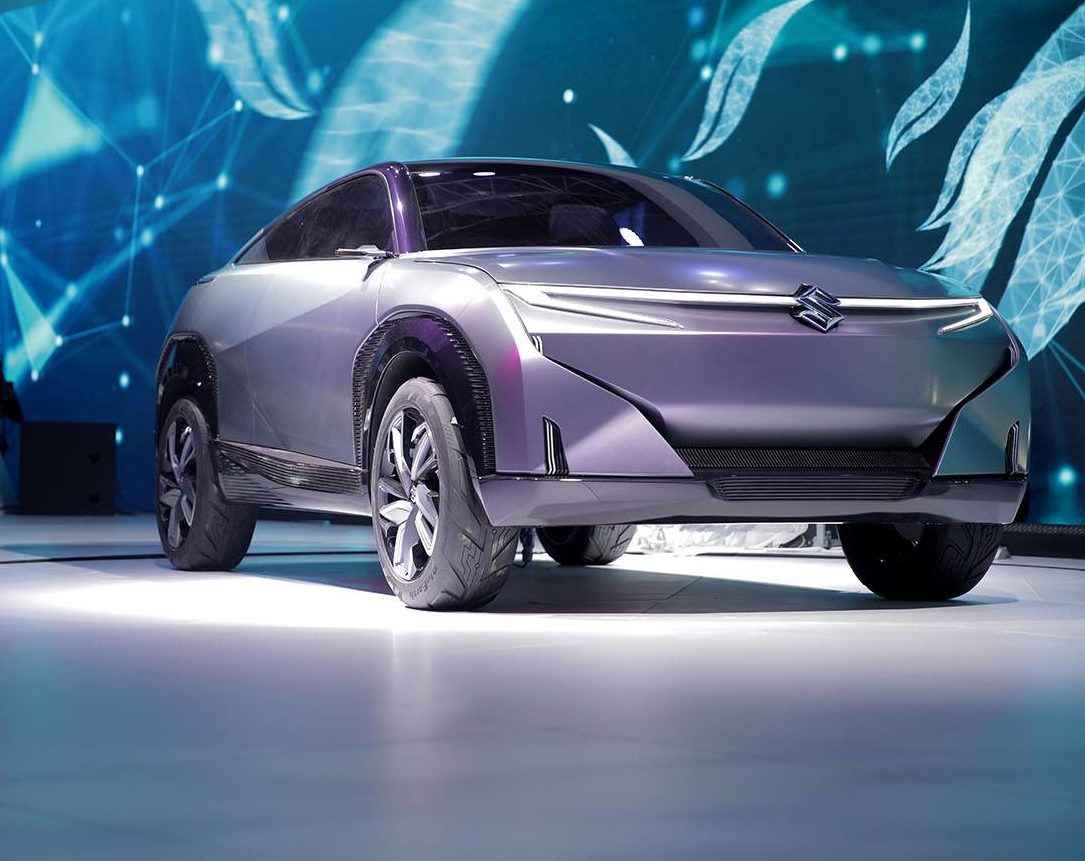 Maruti Suzuki will no longer be perceived as a commercial car brand for the average Indian. They've taken a sharp right into electrification and designed a masterpiece that matches the caliber of A-grade luxury maisons. Its Futuro E comes in an ICE (internal combustion engine) and an electric form. The new concept demonstrates a bold new design language — a coupe-SUV body-style with a slanting roofline that sweeps towards the end, falling onto the exaggerated haunches.
MG Vision I Concept
We were pleasantly surprised when we arrived at the MG pavilion. In the wake of electrification and autonomous driving, here's the Auto Expo 2020's sexiest SUV, the Vision I. It holds the record for being the world's first car to have a 5G smart cockpit. MG calls it a smart proactive vehicle (SPV), which means it isn't just hyper-intelligent but also interacts with passengers. So far, MG hasn't revealed what's under the hood, but by its city-like appearance, we wouldn't expect the dynamics to be too extreme there.
Volkswagen had a lot to offer in the Auto Expo 2020. But their most futuristic offering was the I.D Crozz. Bringing together aesthetics of SUVs and four-door coupés, Volkswagen has also added to it their new modular electric drive matrix platform, their big EV flex. The I.D. Crozz boasts of a driving range of 500 kms on a single charge and its battery can be charged up to 80 percent within 30 minutes. In the larger scheme of things, VW is keeping up with the Paris Climate Agreement of 2015 and striving to be a carbon neutral brand by 2050.
All images: Courtesy brands