Sneakerheads and husband-wife duo Ravine Mahtani and Mira Uttamchandani talk to Lifestyle Asia India about their online sneaker platform Sneaker Surge and how to build a collection and buy pieces that matter.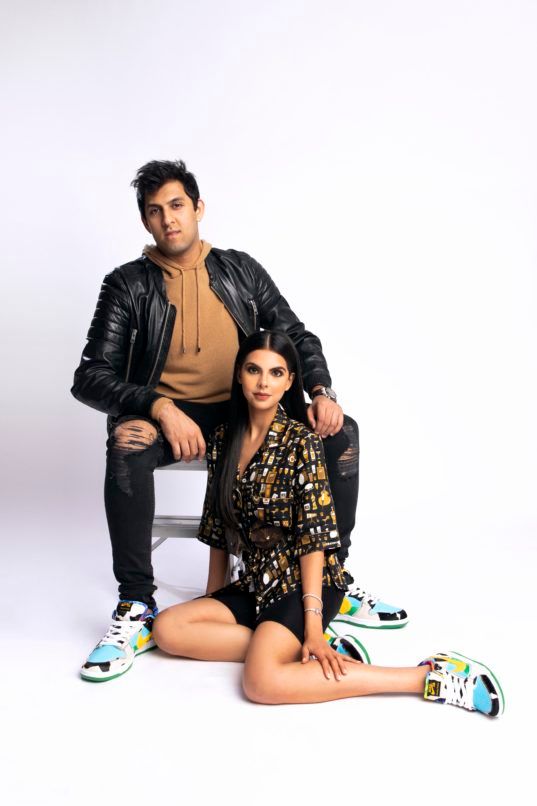 Collecting sneakers has gone from being a hobby to becoming a mainstream investment opportunity. As sneaker sales and resales become a part of financial portfolios, it's time to accept this niche subculture as a mainstay. Capturing this essence is Hong Kong-based Sneaker Surge HK, both an online platform and a showroom space for all highly coveted sneakers demands. The love child of husband-wife duo Ravine Mahtani and Mira Uttamchandani, the brand was created to make rare sneakers more accessible.
Rav, as he is called by friends, became interested in hypebeast culture after he spotted a pair of Yeezys on a friend who offered to sell it for US$ 1000 above retail price. Not wanting to shell out the price, he went through a harrowing experience of chasing raffles, buying a BOT, and tracing the pair. This long-drawn and pocket-heavy experience of procuring a pair led to the creation of Sneaker Surge HK. He was joined by his then girlfriend, stylist and sneaker enthusiast Mira Uttamchandani, who is also a columnist at Lifestyle Asia Hong Kong, where she shares her pearls (or laces?) of wisdom in her monthly sneaker roundup. From new launches, re-releases, and insider details, Mira puts together a helpful ready reckoner for both sneaker novices and experts. The Sneaker Surge HK website also hosts a sneaker blog that talks about new releases and what you need to know about them.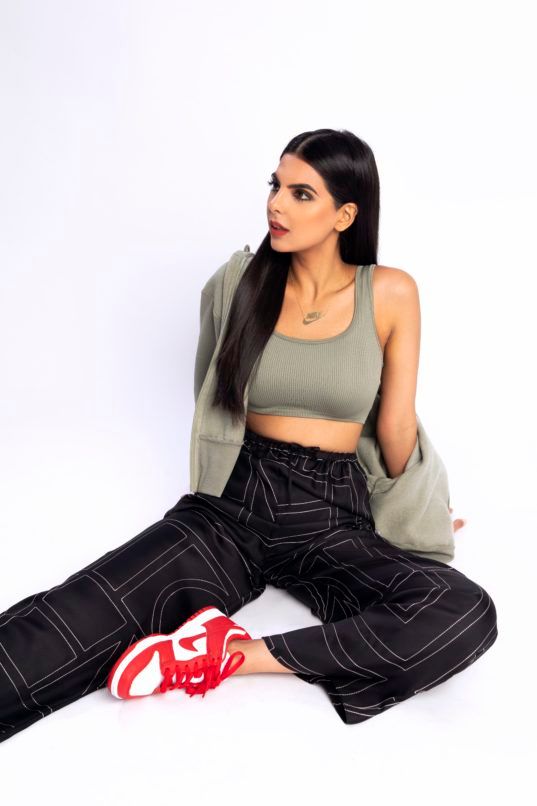 While interest in the world of sneakers is high, the core community remains tight-knit, which is why authenticity and investing in the right labels are of utmost importance to the duo. Talking about their own personal sneaker choices, Rav tends to gravitate towards shoes with technical details, like the Tom Sachs x Nikecraft Marsyards, a sneaker made completely from materials found in a spaceship and designed by Tommaso Rivellini, one of NASA's mechanical engineers. Meanwhile, Mira is more in the market for classic pieces, with Nike being her go-to. Her most extravagant purchase is the collaboration with ice cream brand Ben & Jerry's, namely the Chunky Dunky sneakers, with faux cow fur overlays and sky blue and pasture green inserts.
Apart from making in-demand sneakers accessible on through the website, the brand has also opened a showroom in Hong Kong (as seen in the video) to customers, and offer a personalised concierge service. Check out Lifestyle Asia India's conversation with the sneakerheads on building a sneaker collection, styles that they love, and their journey into the hype world.
Video concept and edit: Pranav Bhasin