The struggle is real. Being a bride in 2020 means not only planning one's outfit but also making sure your bridesmaids look perfect in your D-Day pictures. That means, hours of coordinating outfits, matching shoes with dupattas, and making sure every accessory and every lipstick picked is perfection. Building your #bridesquad isn't easy but making sure you look coordinated in the best way can make for great pictures. We picked out 10 ways you can make sure your Indian bridesmaids stays stylish and stunning on your wedding day.
Same colour combos, varied styles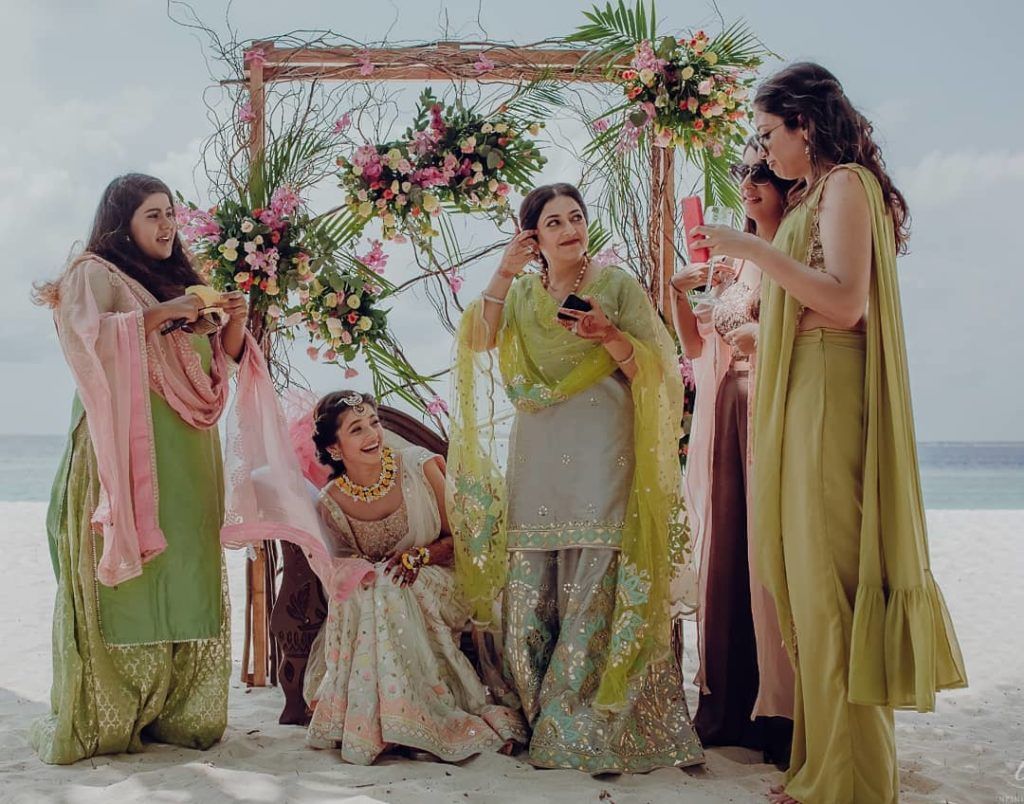 Let your bridesmaids choose the style they want according to their body type. The colours can be mixed and matched but they largely stay in the same colour combination.
Pastel colour family Making sure that your bridesquad relies on a uniform pastel colour wheel is a great way to stay coordinated, and makes for beautiful pictures too.
Stick to traditional wear We loved how this beautiful bride made sure her culture was reflected through her bridesmaids outfits. The Kerala Kasavu sari here looked beautiful on everyone and is a great colour to work with – gold and beige.
Matchy-matchy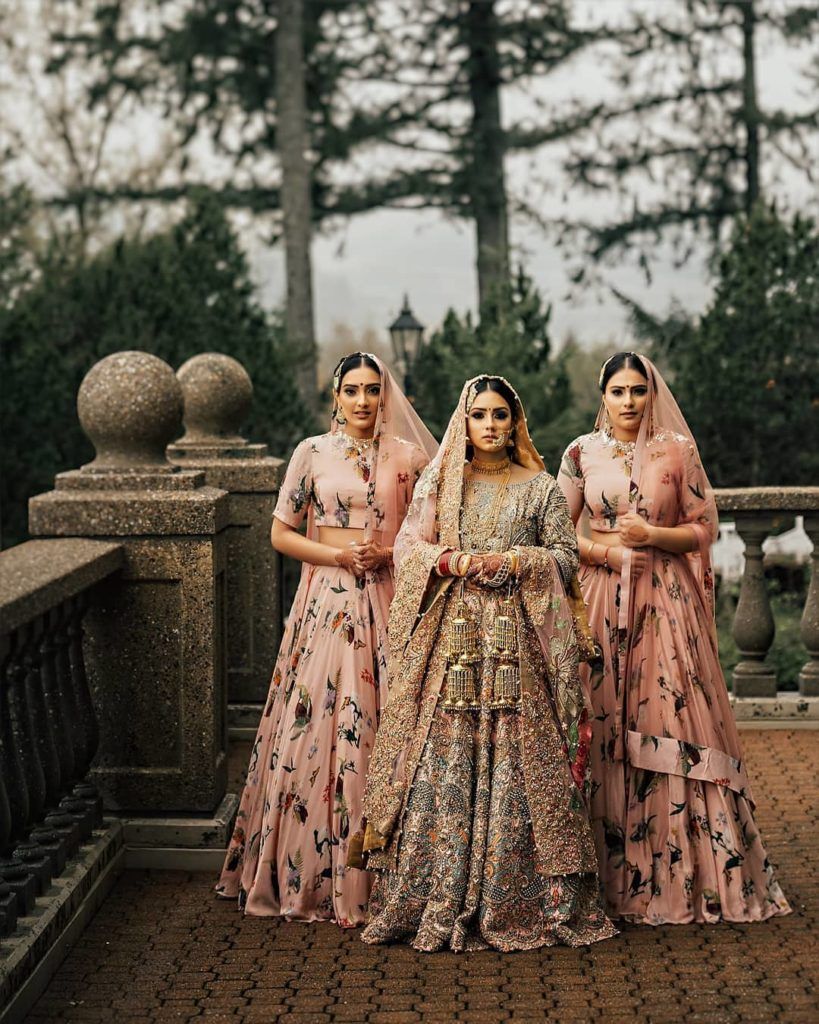 We love how the sisters of the bride wore matching outfits by Mahima Mahajan. The pastel florals add glam to any look and these outfits matched the bride in pink perfectly.
Go 50/50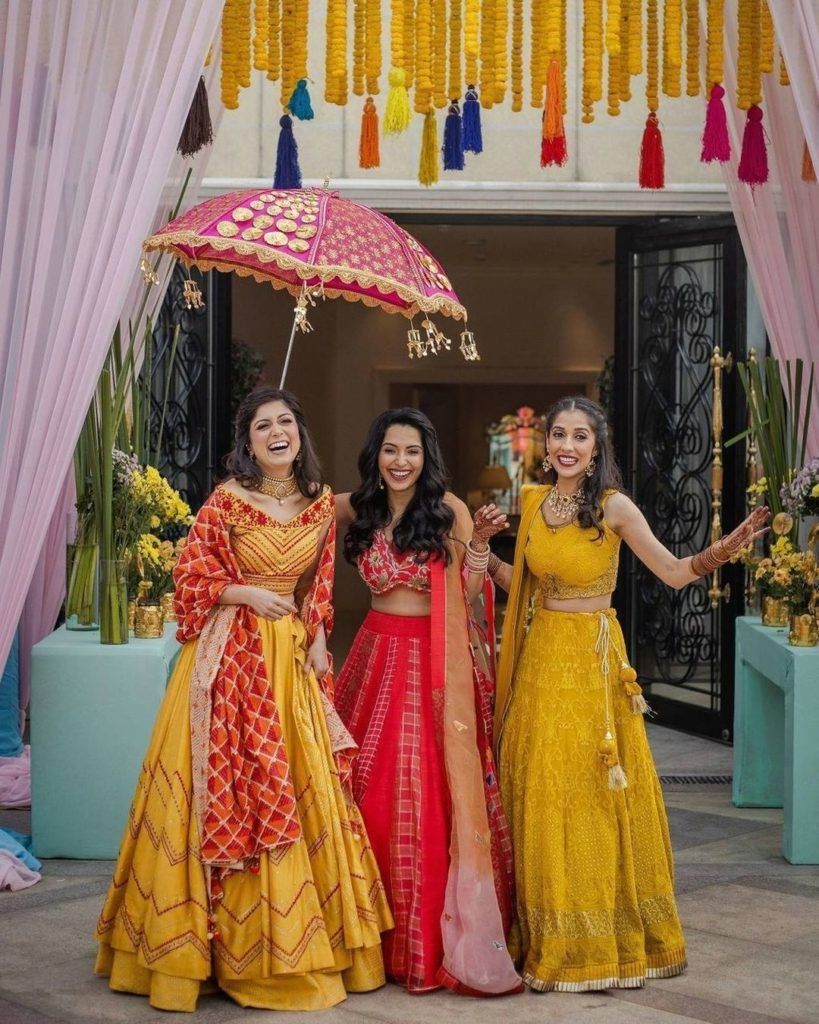 If you're looking to incorporate two colours into your pictures, just make sure your girls sport both. The way this bride chose her colours made for a great photo-op.
Stay white When in doubt, it always pays to go white – and let your girls can choose any outfit they like. We are in love with the way each girl here has styled her white look and those white umbrellas used as props.
Co-ordinated skirts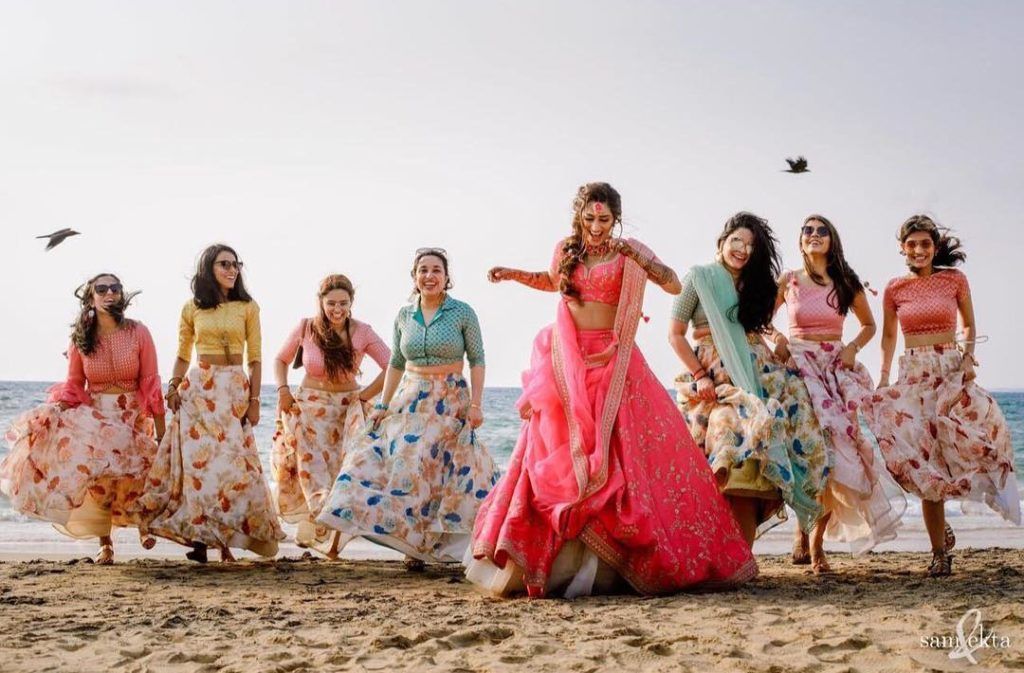 This bride made sure her girls kept it in the same design family but with unusual hues. The entire squad look came out beautifully.
Muted hues We are in love with this picture because the lights seems to settle in beautifully on the girls. The muted hues of green, pink, blue, and brown come together perfectly.
Stick to two hues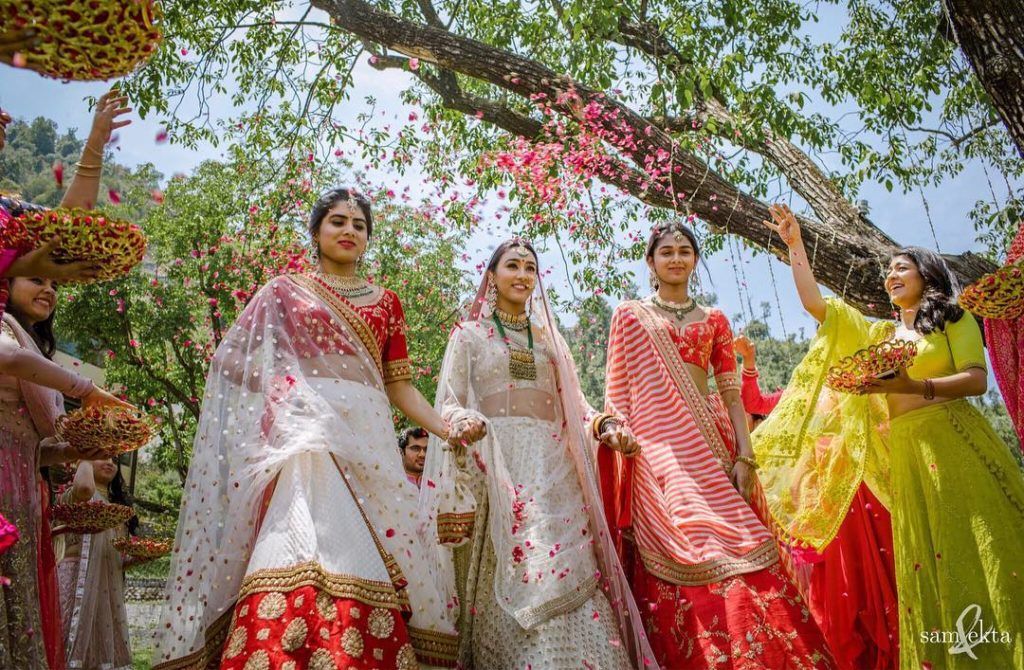 If you look closely, the bride made sure her crew stuck to the same two-colour combo as her. Red and white dominate the picture and each girl interpreted hers differently.
Stick to a simple silhouette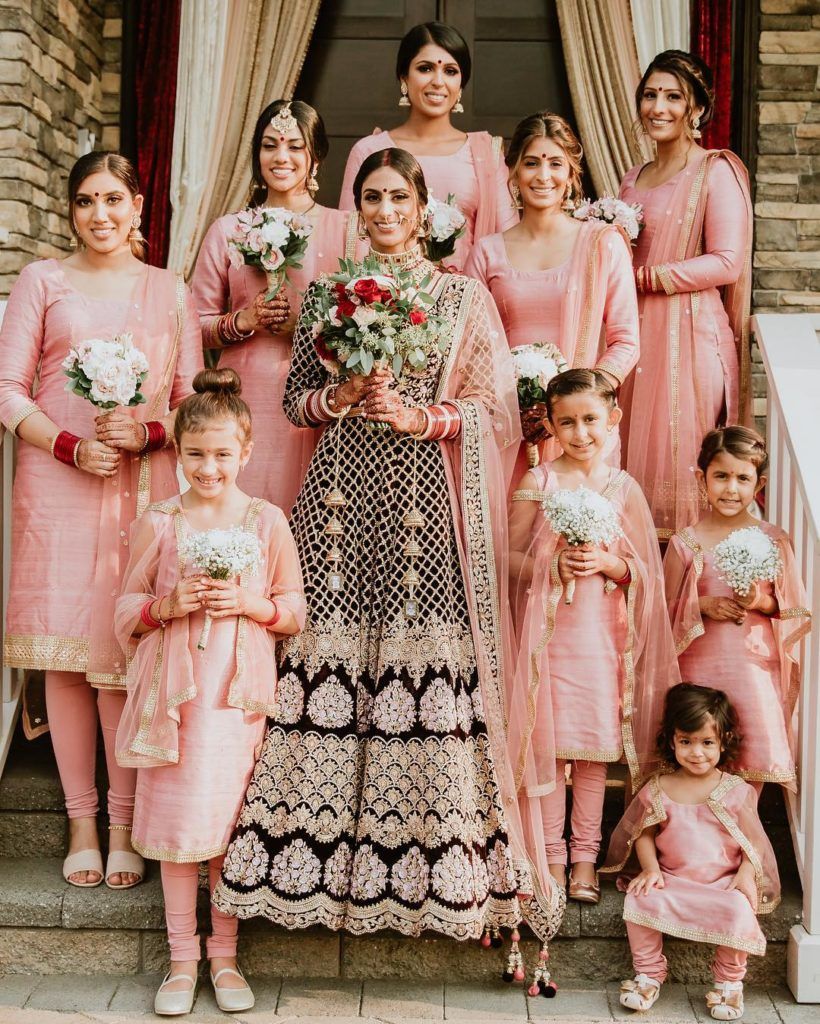 A slightly less bulkier silhouette does help ease the bridesmaid look. This bride chose to use a simple fabric in one colour, with simple silhouettes and elegant cuts.
Go for unusual hues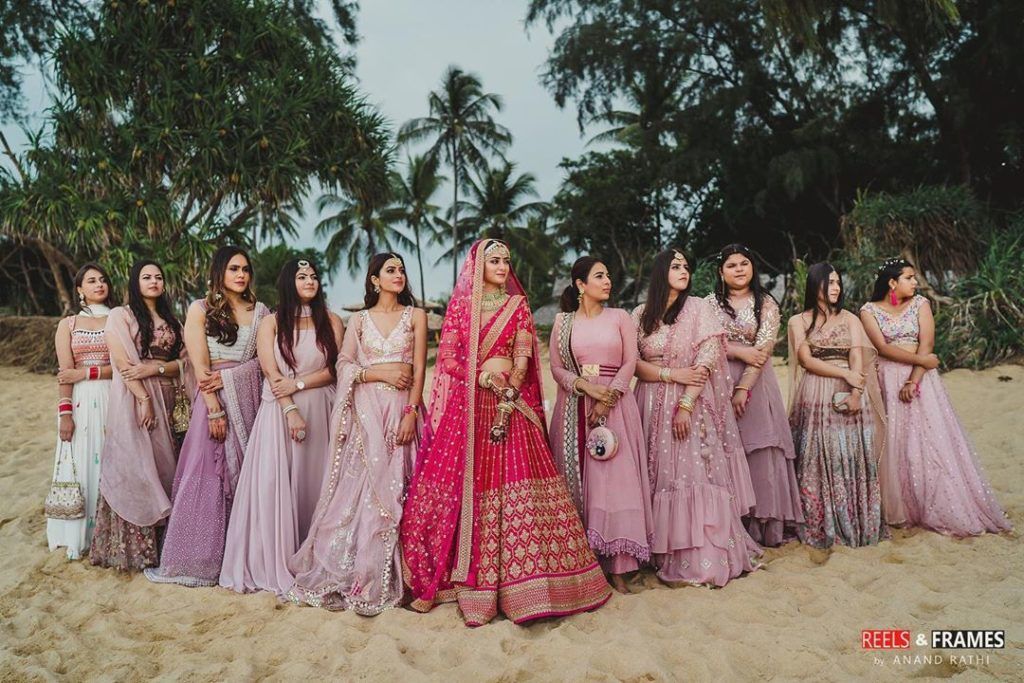 The bride chose a beautiful lilac instead of the usual bright shades and we are in love with each bridesmaid's silhouette.
Minimalist bridesmaids The look is as simple as it can be – with scrappy blouses and muted shimmers and it's perfect for a bride who loves to stay subtle and simple.
Featured image by @amritphotography