Inside Influencer Sonam Babani's Mehendi and Ring ceremony at Khandala and Mumbai. We loved her styling and her stunning decor.
If you were having your eyes peeled on Instagram for the most romantic and Insta-worthy proposal, you must have witnessed Sonam Babani's pool proposal with rose petals on loop. Sonam, fondly called Fashioneiress on Instagram got engaged to her long-time love, Neil Sanghvi, who proposed to her in an elaborate pool set-up in  Maldives. It was a viral moment at the Four Seasons, Maldives and was reposted across forums and groups and became one of the most interesting proposals in recent times.
Now, the stylish lady is all ready to start her journey with a simple but stunning Mehendi and Ring Ceremony this week. The wedding that was set to happen in Europe last April got pushed due to the Coronavirus pandemic. While they are still planning their wedding abroad, Sonam has since planned an intimate set-up and wanted to finish a few simple ceremonies here in India in rustic Highlands Khandala and Mumbai.
View this post on Instagram
Sonam on Neil
"So basically we grew up parallelly in the same environment, we had the same friends' group. Although growing up, nothing happened, we were just friends then, but eventually, there was a little spark. And…still, nothing happened but in the last three years, there was a major emotional connect, and we knew that was it! I mean, where Neil had touched my heart, that feeling was irreplaceable!" says Sonam.
#NeilDownForSonam as the hashtag says is where the action is. And the first function, the Mehendi ceremony is a subtle, stunning affair with flowers and fruits as decor. The Flower Shower Mehendi as it is called has managed to put together a Wicker and Terracotta set-up as props – laid out like a little fruit garden or orchard. The idea is to create a space full of sunshine lemons and sunflowers according to their florists Interflora.
Her Mehendi design was as unique as they come. "I always knew that I don't want to pick my Mehendi design from an album, so I put some of mine and Neil's most special moments from the trips we've taken together, from our proposal in the Maldives, to our first trip together in Greece, Neil's favourite sea creature the manta and more…" adds Babani.
View this post on Instagram
The Mehendi Ceremony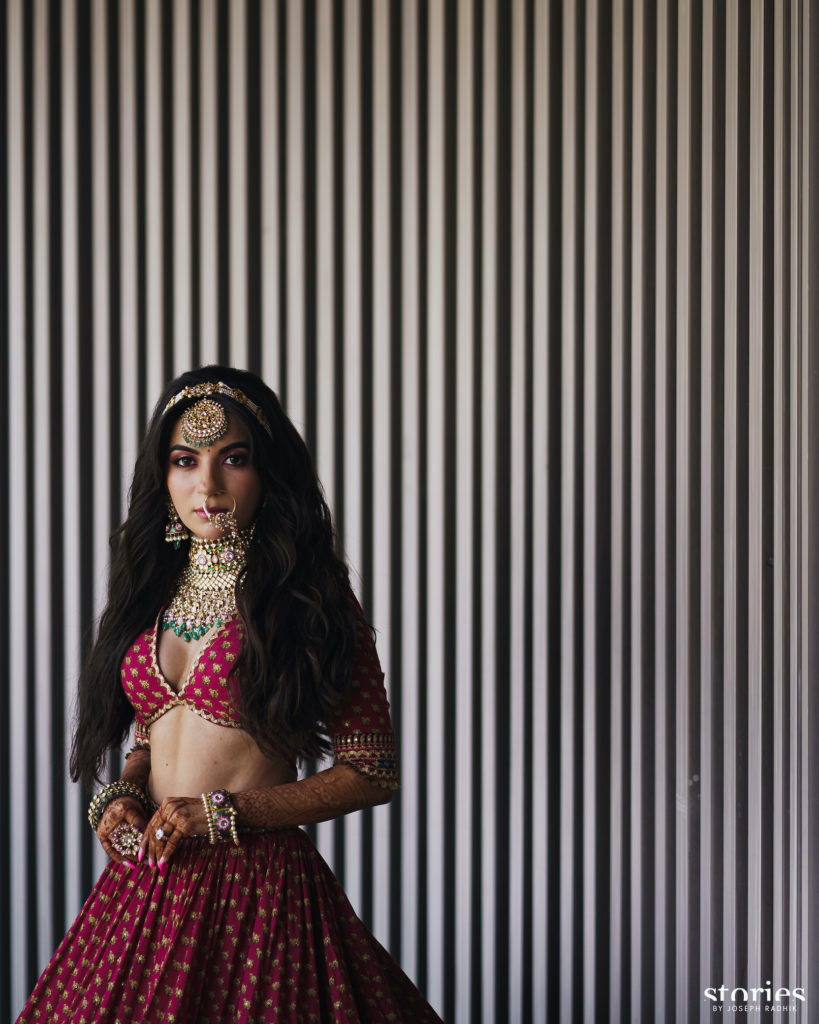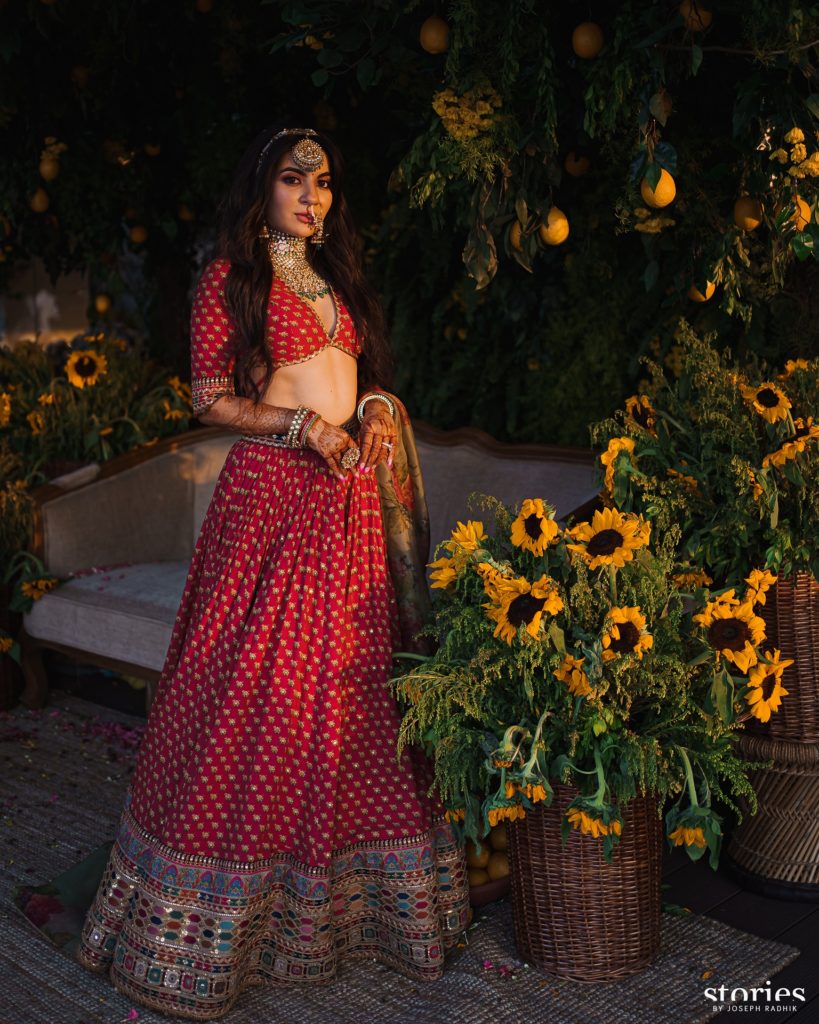 The outfits worn by the bride and groom are designed by Sabyasachi Mukerjee, jewellery is by Sunita Shekhawat and to complete the look, shoes from Christian Louboutin.
For the Intimate Ring Ceremony where Sonam was a sport and wore her mother's wedding sari while the groom was dressed in an ensemble by Rahul Mishra. The ceremonies took place at Sonam's private residence in Khandala and Bandra with decor and planning by wedding designer, Devika Narain. The decor with wicker, lemons, terracotta pots, daisies, and sunflowers is all about sustainability – everything was completely recyclable and reusable.
The Ring Ceremony
"It's been a tough year for all brides-to-be as our well-laid plans have scattered due to the crazy times we're living in. However, we can still relish the company of our loved ones who have been with us regardless of the ups or downs." added Sonam Babani of her beautiful ceremonies.
Vendors:
Mehendi for the Bride 
Bridal Outfit: Dolce & Gabbana
Flower Shower Mehendi
Bride's Outfit: Sabyasachi Mukerjee; Jewellery: Sunita Shekhawat; Shoes: Christian Louboutin; Bag: Cult Gaia
Groom's Outfit: Sabyasachi Mukerjee; Shoes: Joy shoes; Sunnies: Eyevan
Intimate Engagement 
Bride's outfit: Mother's wedding sari; Shoes: Giuseppe Zanotti; Bag: Judith Leiber; Groom's outfit: Rahul Mishra; Groom's shoes: Joy shoes
Makeup: Vardan Nayak; Hair: Sangeeta; Decor: Devika Narain & Company; Florals: Interflora; Catering: SJI Gourmet; Ground Coordination: Inked Canvas; Photographer: Stories by Joseph Radhik; Videographer: House On The Clouds and Ibtida; DJ: DJ Ganesh; Entertainment: Lavender Skies Inc; Mehendi Florals: Floral Art by Srishti