All the pictures from Kangana Ranaut's brother Aksht's wedding in Udaipur for your viewing pleasure.
Kangana Ranaut's brother Aksht Ranaut got engaged a while ago, and now, his wedding with Ritu Sangwan is all over the internet. The Ranaut sisters are doing fashion right, and you can take a look at the phrase, the outfits and the general merriment here. We got you all the pictures of the wedding so you can take a look at the gala times the family and their loved ones have had. The vendors for all the events are listed below:
Kangana Ranaut's brother Aksht's wedding pictures
Photography: @ravindupatilphotography; Videography and Photography: @axletreeevents
Decor Design and Execution: @axletreeevents
Florals: @balajiflowerdecorations
Decor & Event Shoot: @shreephotostudioudaipur
Event design & Planning: @the_royalsaga
Venue @theleelapalaceudaipur 
The Haldi
The fun Haldi the family took part in.
Kangana Ranaut graces the event in a lime green Kanjeevaram sari with exquisite Kundan jewellery.
Mehendi
"I know many superstars who will do this kind of regal destination wedding for themselves, I don't know anyone who will do this for her/his sibling…not only she spent crores but incessantly worked on each and every detail for more than a year, there is so much about Kangana, but unfortunately people only focus on her fiery and courageous side…her involvement with her surroundings her loving nature is her biggest strength…feeling emotional, feeling very emotional," says her sister Rangoli.
Rangoli with her husband.
The Mehendi Outfit of Kangana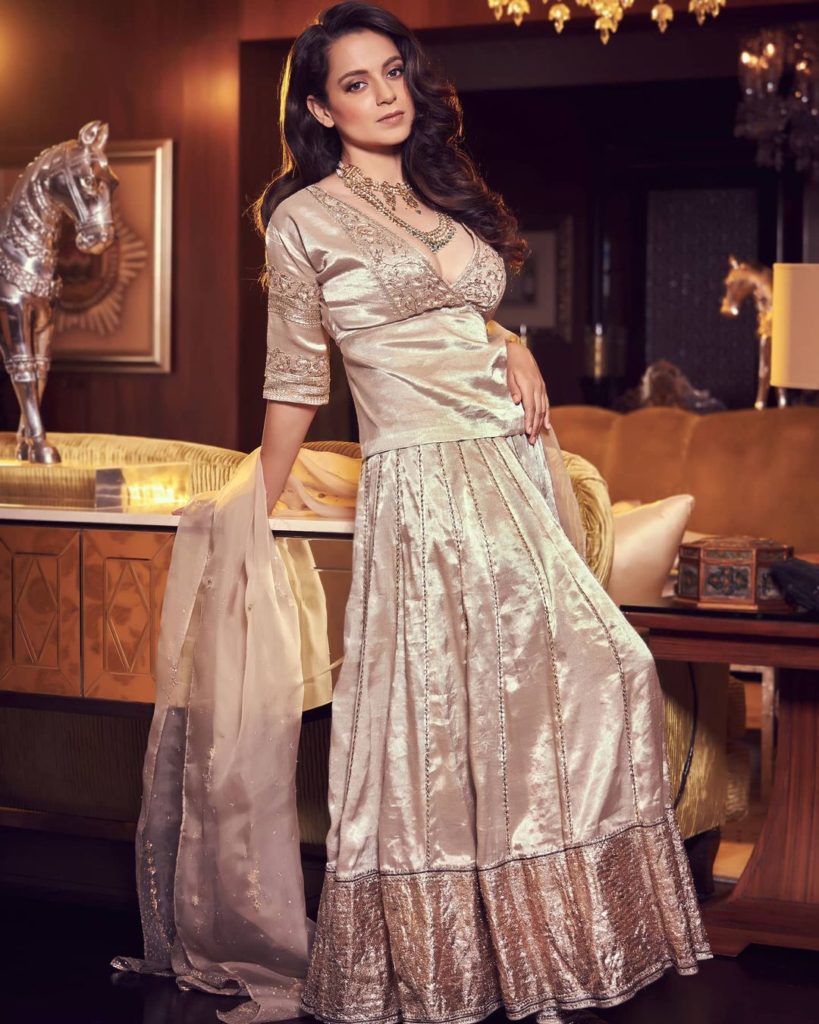 Kangana's Wedding Outfit
Her outfit is by far the most unique and created for her by #anuradhavakil. Hair by: @hairbyhaseena; Mkaeup by: @loveleen_makeupandhair. Jewellery by: Sabyasachi 
A glimpse of the big day
The mandap in pink.
The trip: Rangoli, Kangana, and their mother
Kangana with her mom.
Kangana with her nephew.
Kangana helping her brother dress up.
The siblings.
The bride and the groom.
Kangana having a laugh with the new bride and groom.
The newlyweds.
Rangoli's family.
The family portrait.
Pictures via Instagram