We've seen our share of Sabyasachi lehengas and drapes, and we loved them. From minimal embroideries to heavier designs, the ace designer manages to make every bride showcase her own style of individualism. This week, we put together a unique list of brides who opted for saris instead of the quintessential lehenga.
It's a known fact that most South Indian women prefer the ubiquitous kanjeevarams and a large percentage of North Indian brides go for a lehenga. We found the ones who chose the path less travelled – brides who picked out subtler, effortless dressing in stylish Sabyasachi saris. Take a look and pick our your inspiration because each one is a testament to a bride who knows her mind and dares to be different.
The bride who wore a sari that matched her jaimala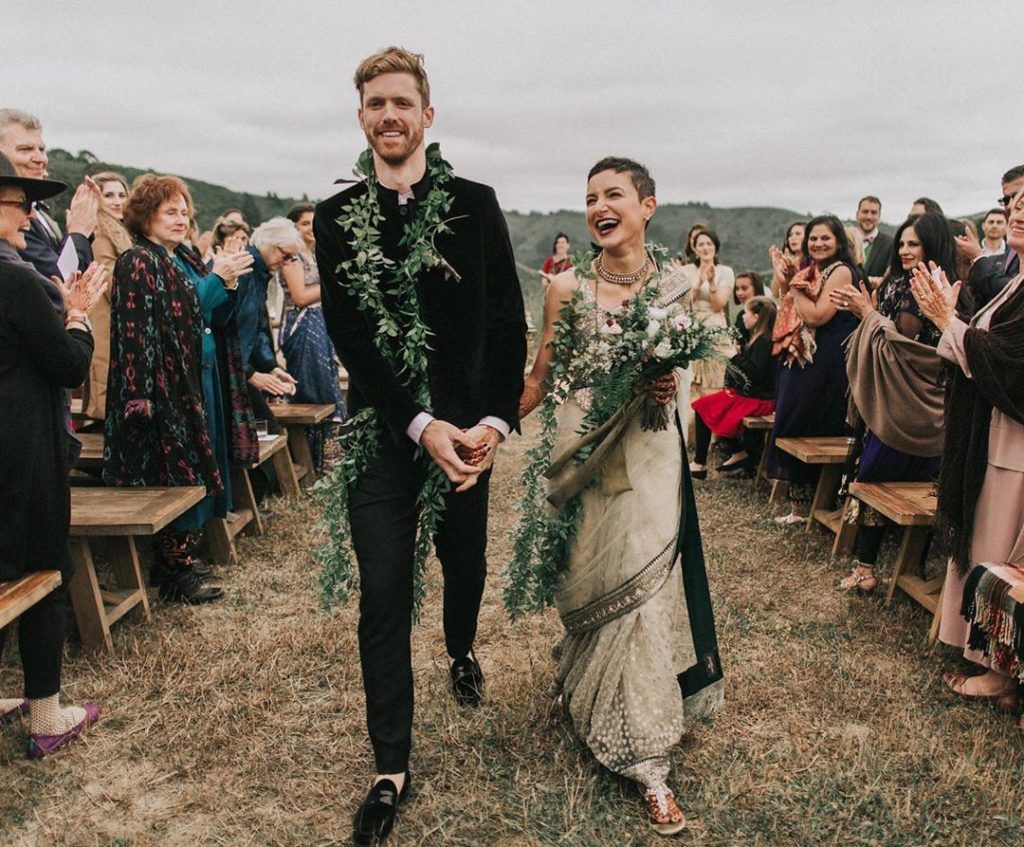 In trademark Sabyasachi style, this bride, Zai Divecha had a bohemian wedding and her simple beige and green sari stood out for its simplicity.
The bride whose sari came with a cape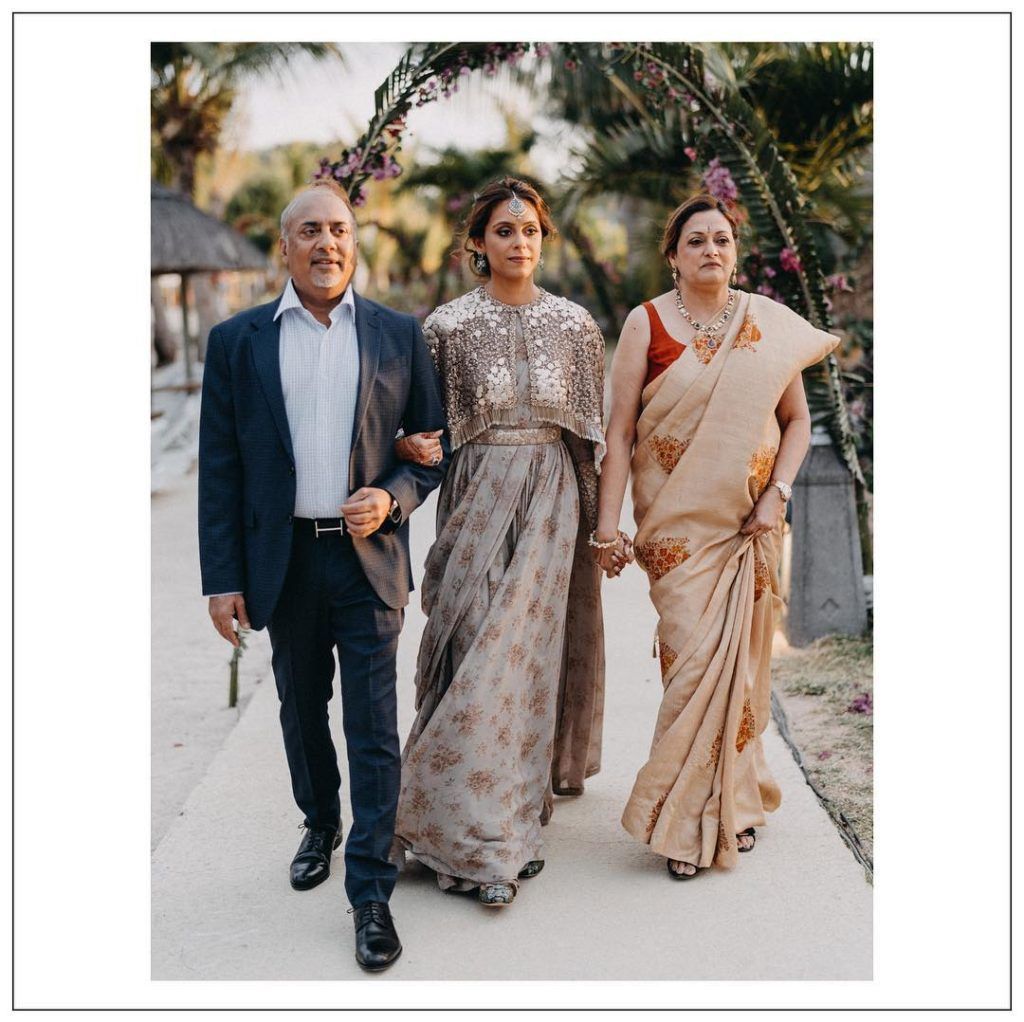 Bride Minal Keswani in a grey Sabyasachi sari for her wedding in Mauritius looks absolutely stunning in her unconventional choice. On a side note, we love capes on saris.
The bride who chose a subtle Benarasi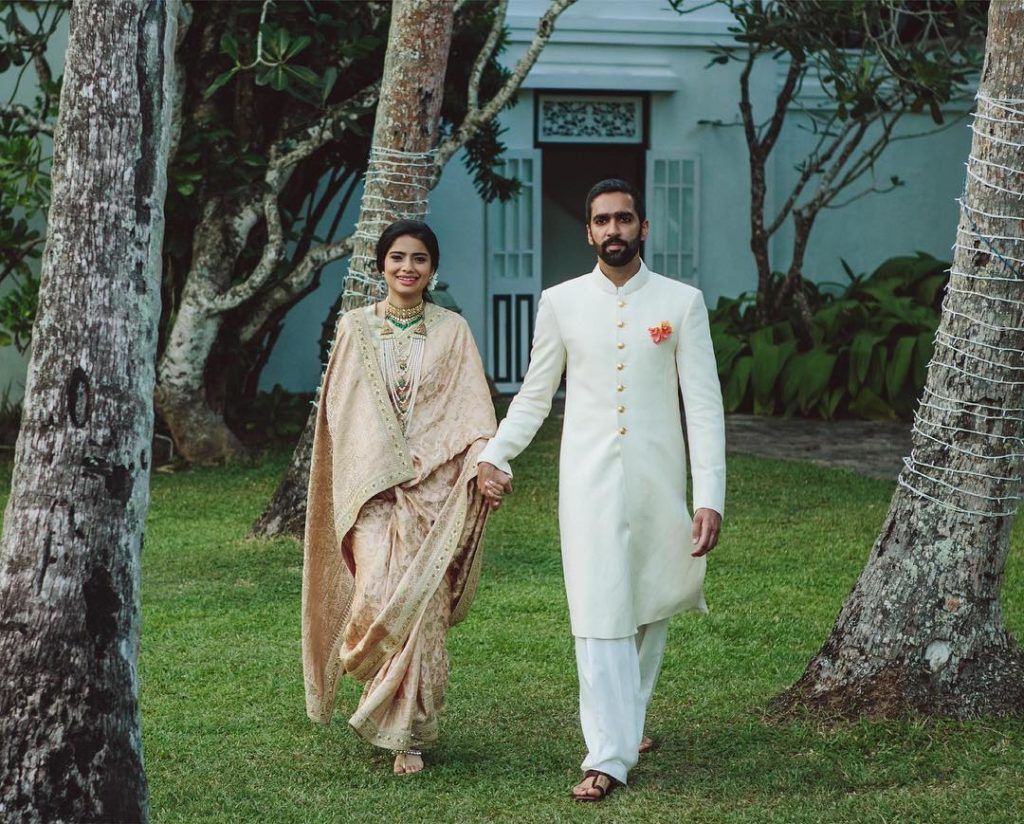 Bride Srila Rao keeps it simple yet alluring in an offbeat combination – Benarasi and Sabyasachi. And the drape is so exceptional, we have to applaud her on her choice.
The bride with a no-border sari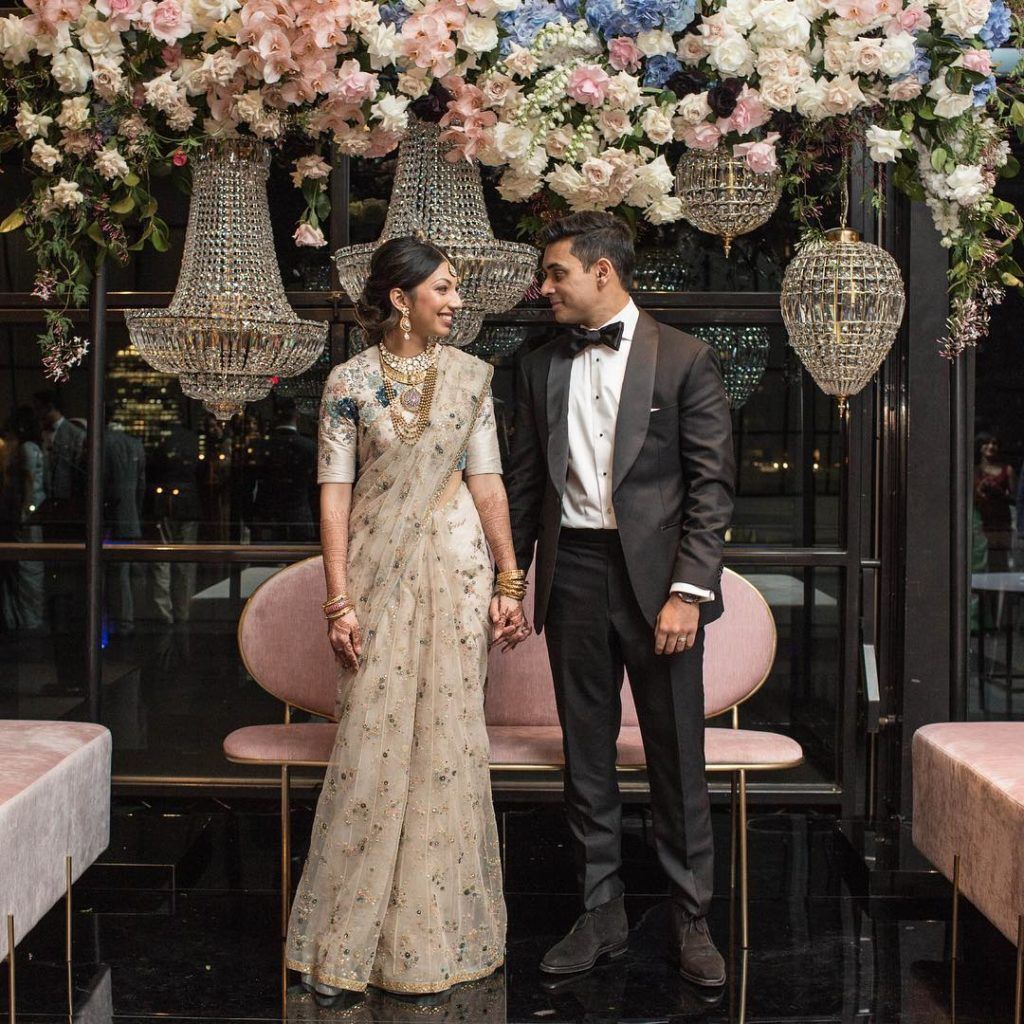 A sari with no border but a blouse with beautiful embroidery – Saba Chowdhury in a Sabyasachi sari for her wedding reception in Alexandra Gardens, Melbourne.
The bride who wore a dress that works like a sari, complete with a cape / drape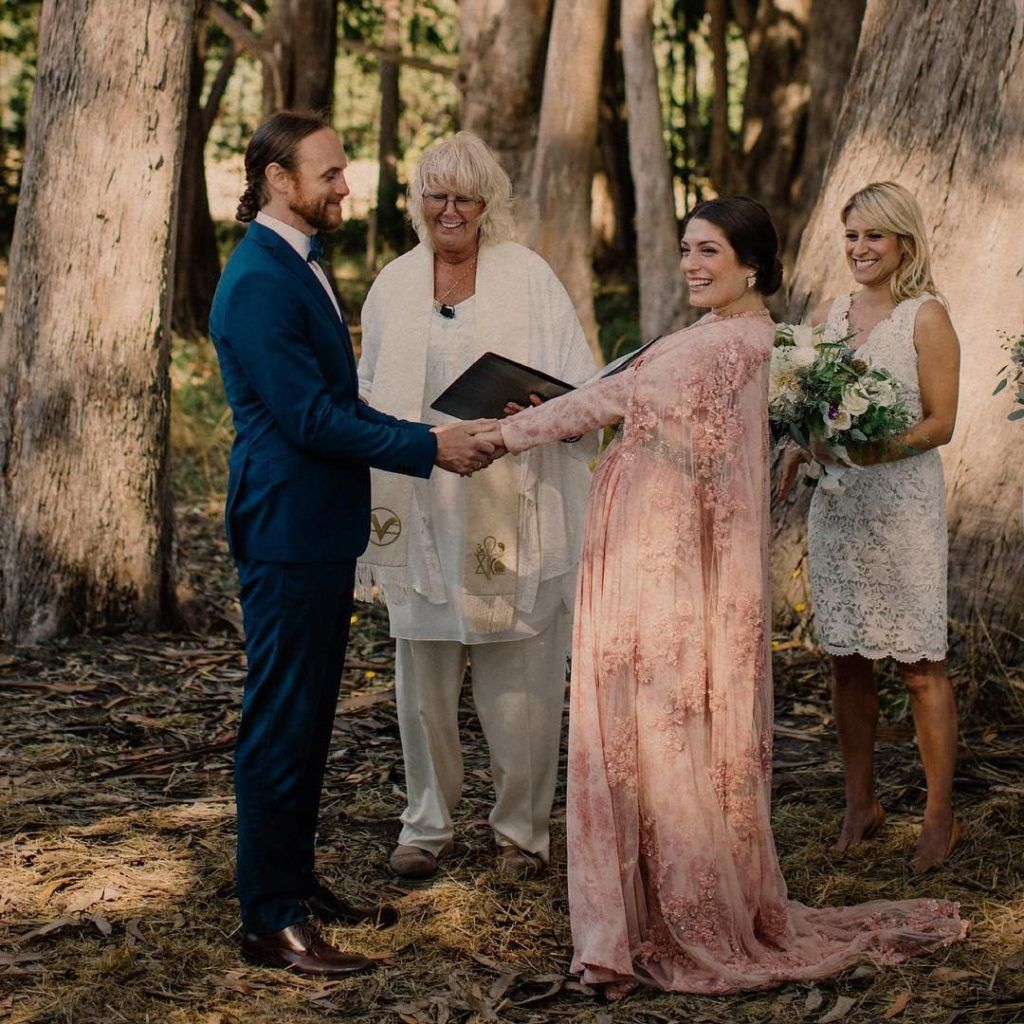 Lauren Herrera wears Sabyasachi for her wedding in Mendocino, California, and we are looking at a beautiful drape alongside a stunning long train that also doubles up as a cape.
The bride with the ethereal sari-blouse combination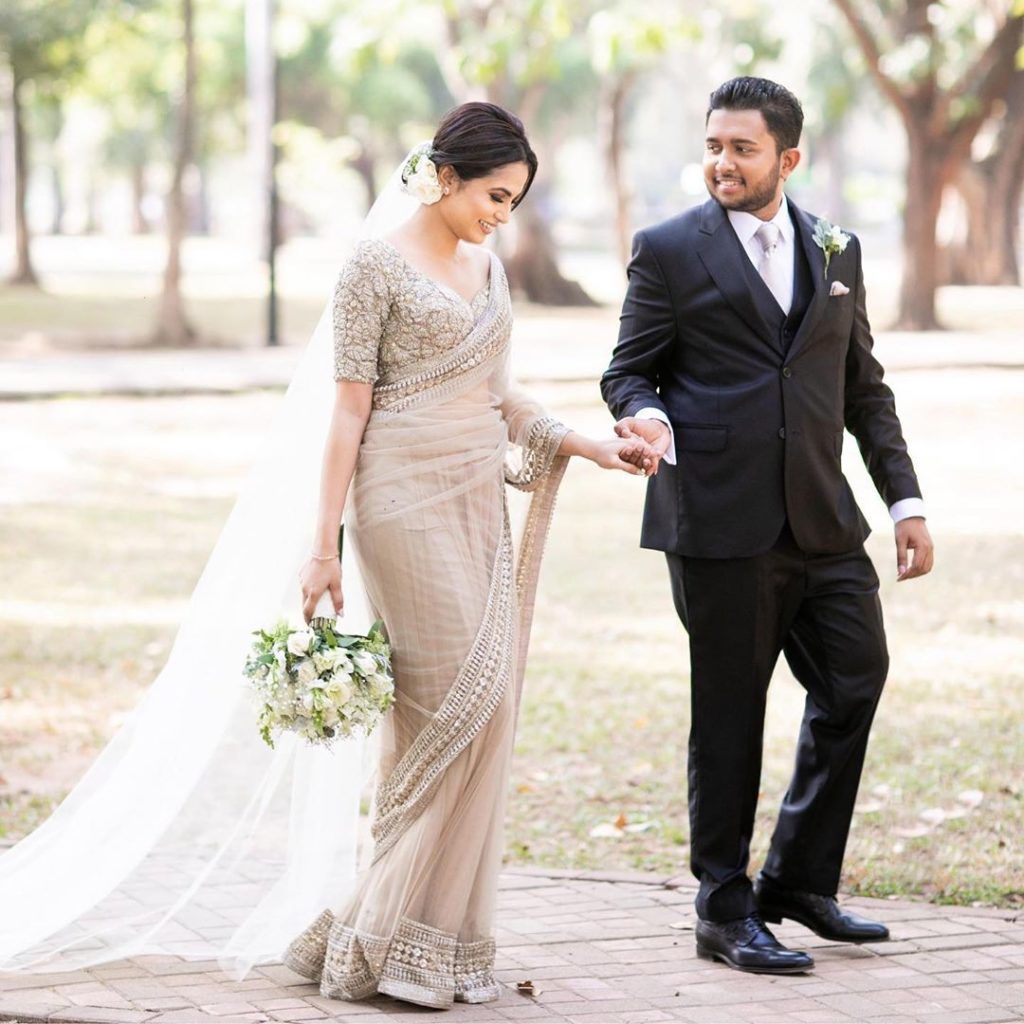 This Sri Lankan bride Dineshi Premasiri wore a stunning white Sabyasachi for her wedding in Colombo, Sri Lanka with a sweet border and a self-embroidered blouse.
The bride with the eggshell Benarasi sari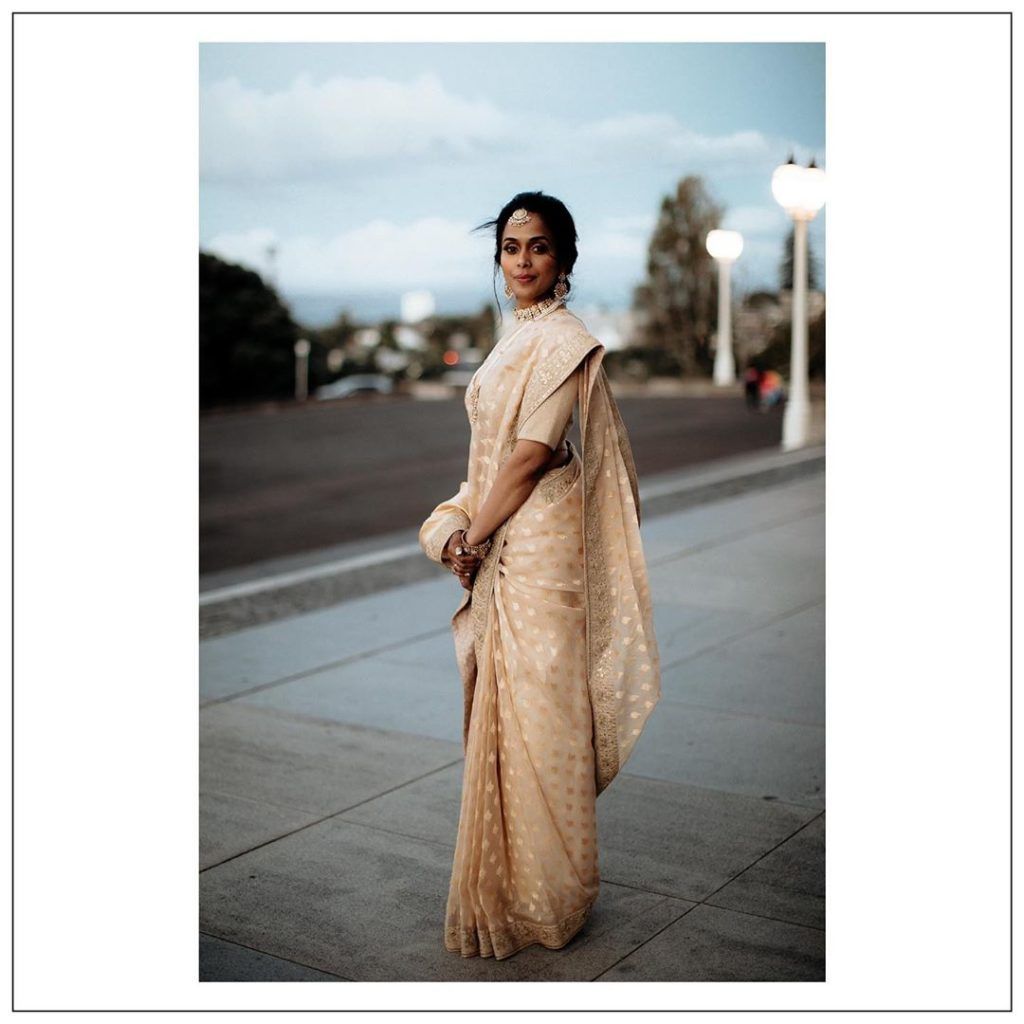 We love a Benarasi and if Sabyasachi adds his own touch to it, it's priceless. Radhika Joseph, the bride, wears a hand-woven Benarasi saree with bhuttis for her wedding in Auckland, New Zealand.
The bride with a peach drape and a printed in-skirt inside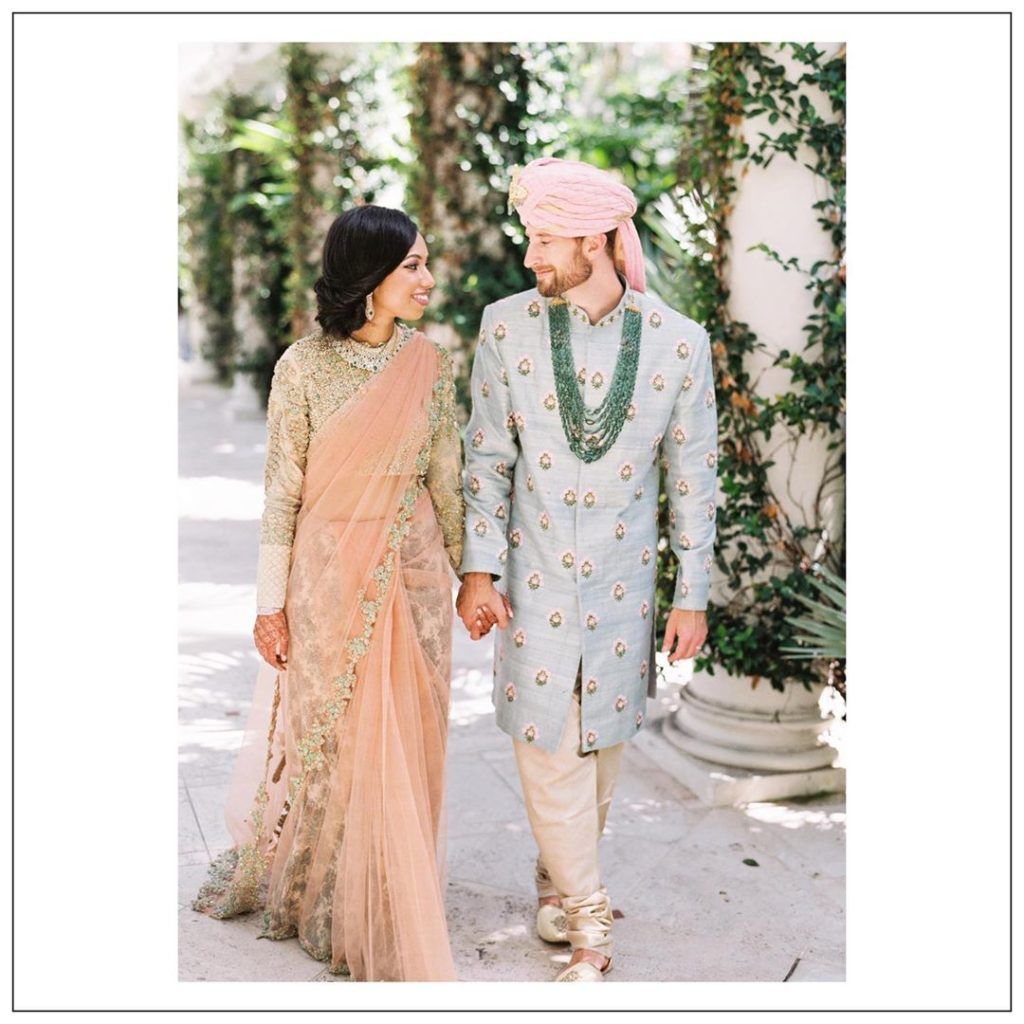 Namratha Reddy in Sabyasachi for her wedding in Palm Beach, Florida in a peach sari with a unique printed in-skirt. It gives the sari a beautiful effect.
Benny Dayal's bride in a lilac drape and an embellished blouse Catherine Dayal, Benny Dayal's wife in Sabyasachi for her wedding in Bengaluru, India. We love how this South-Indian bride worked an unconventional sari instead of a kanjeevaram into her trousseau.
The bride in complete shimmer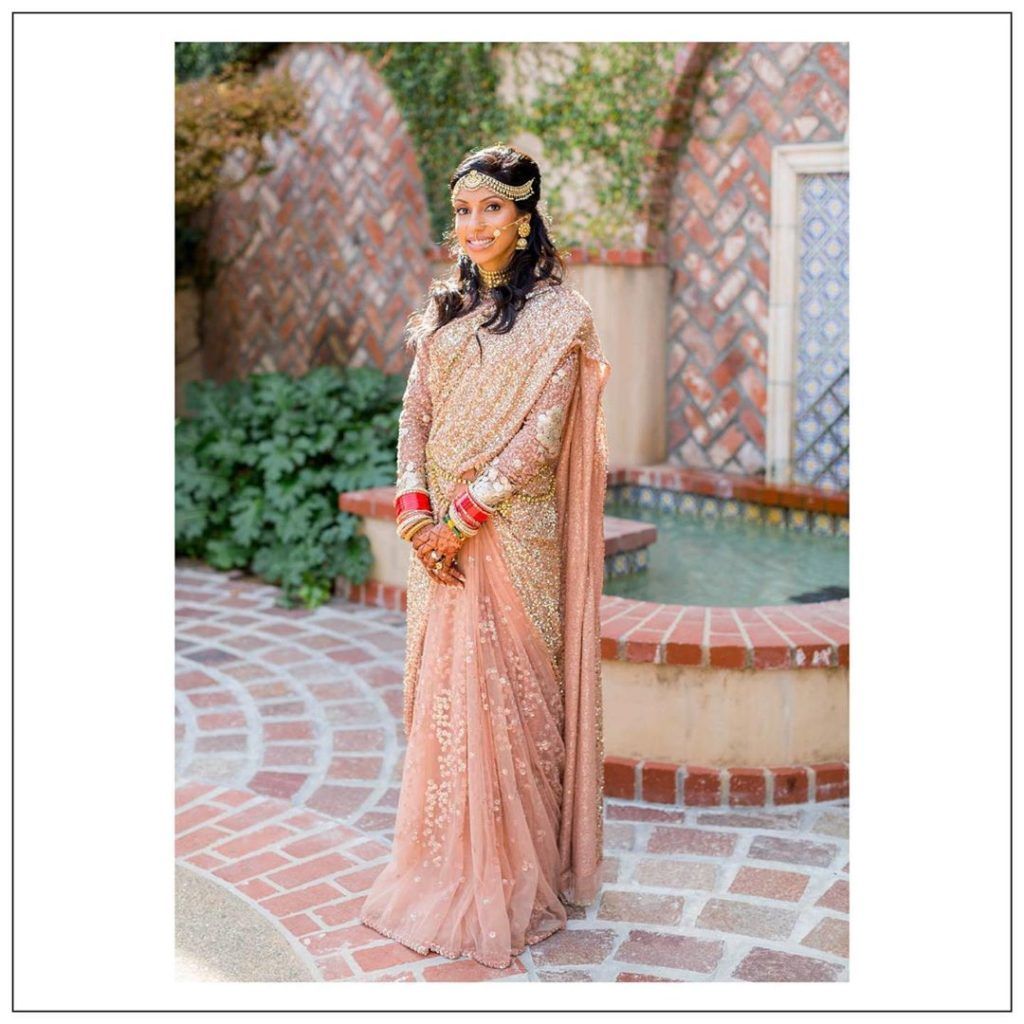 A bride who owned a shimmer look in daylight – this peach sari is worn by Dr Silpa Goriparthi for her wedding in Sonoma, California is a winner on all counts.
The bride in an unconventional royal Sabyasachi sari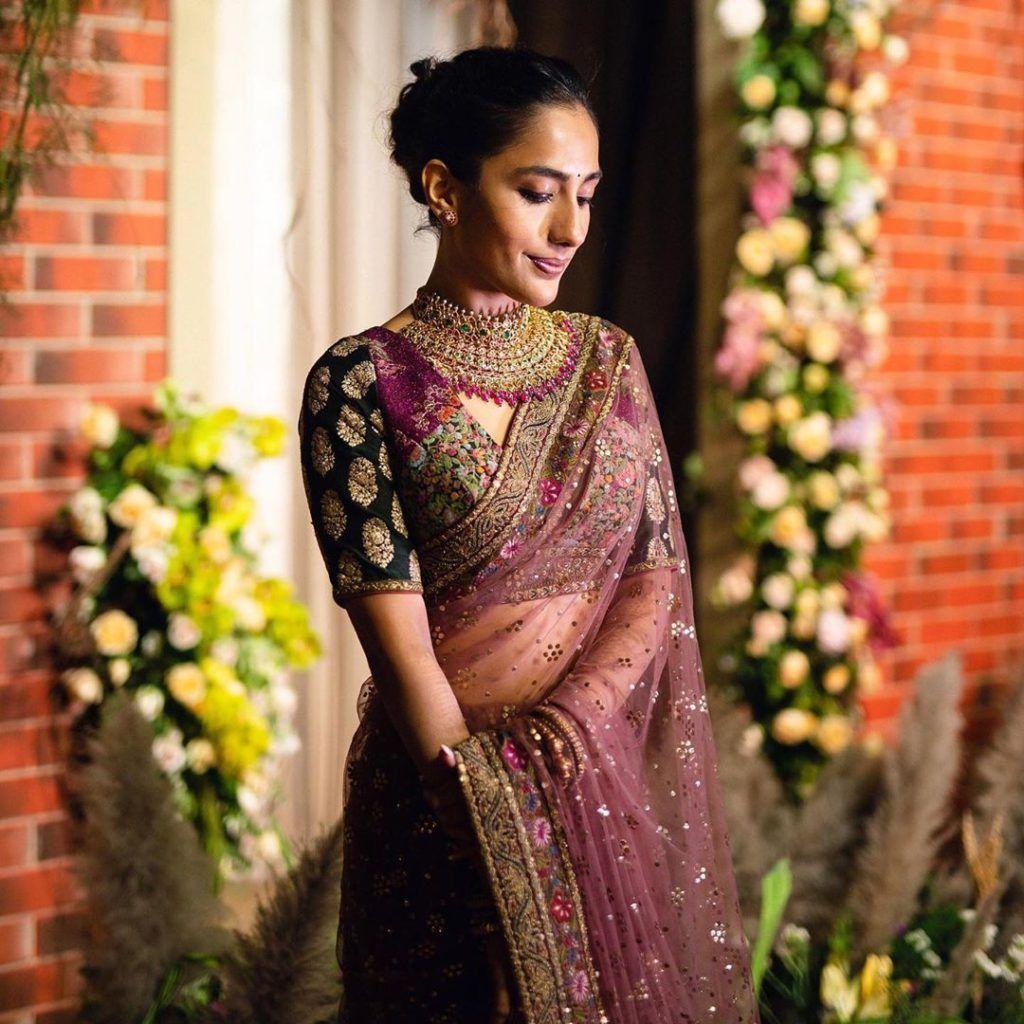 Malavika Rampradeep wears a beautiful Purple and green Sabyasachi sari for her wedding reception in Kovalam, Kerala. The deep hues and the unconventional Benarasi blouse add to the allure.
The bride in a simple white sari with an off-shoulder blouse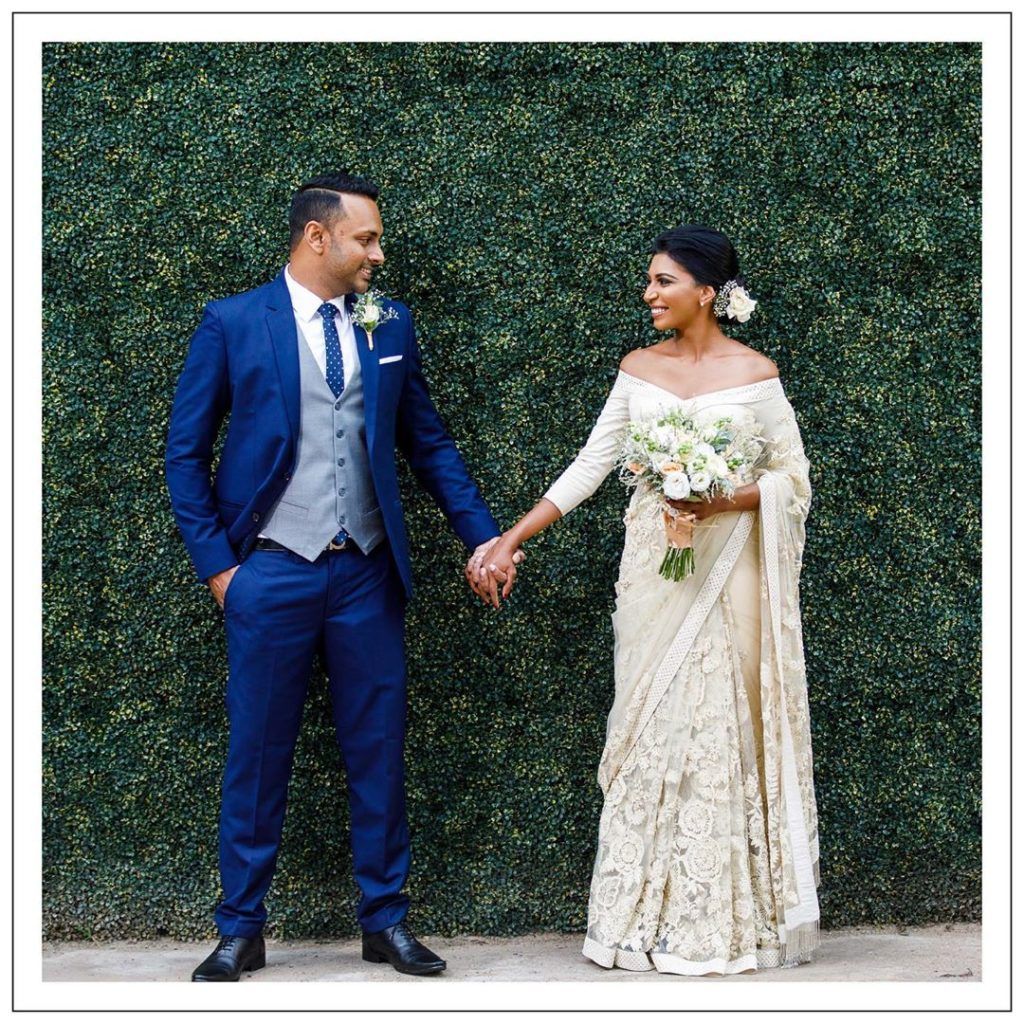 An off-shoulder blouse is a unique choice, and Chamari Perera, the bride, from Sri Lanka pulls of this one with aplomb.
All images courtesy: Brides of Sabyasachi Instagram