The Netflix series The Big Day highlights Indian weddings in all their colourful, vibrant glory to give you a great weekend watch.
On the heels of Indian Matchmaking comes another series that highlights Indian weddings in all their colourful, vibrant glory and straddles it gleefully with millennial expectations and the way they reinterpret traditions. The Big Day is a six-part Netflix Original docu-series of which only three episodes have been aired so far. Debuting strategically on Valentine's Day, we made our way through the emotion-heavy stories of young millennials and their way of redefining wedding ceremonies. Heads up: We loved it. The Big Day is an intimate look at what truly makes a good wedding — is it the couple itself and their personalities, is it the parents who are struggling to make sense of the new, or is it the makers of weddings (the designers, the decorators, the caterers, the wedding planners, photographers, the many wedding portals) who defy everything to create the vision expected of them? The docu-series gives everyone equal value and makes sure we see the grand wedding in a nutshell — not just as a lesson in exuberant Indian celebrations, but as emotional journeys that come with compromises, delicate balances between the couple, and more than anything, a rewriting of age-old rules to fit new-age marriages.
View this post on Instagram
There's no denying that it is a complicated world everyone navigates when it comes to weddings these days but these real-life nuptials put the spotlight on the values of the couples. Let's not forget that these are also stories of affluent, non-resident Indian couples, and each story showcases one kind of wedding – mixed religious backgrounds, a same-sex couple, and one where the girl earns more than the boy (and the ensuing power dynamics). Whatever the insight, each story is diverse, the story-telling progressive, and the visuals beautiful.
View this post on Instagram
It finally reveals the idea that the great Indian wedding is not about money or affluence — it's the emotional quality it contains. The weddings have thankfully not been viewed through a Western gaze (unlike Indian Matchmaking), and though the ceremonies and the choice of couples falls on the affluent side, the story-telling is not about the exotic-ness of the wedding or the money spent on it or the lehenga the bride wore — it's about togetherness, and how they go forward with the wedding by redefining rituals to suit their ideologies. There are plenty honest moments. Like the time when a bride is admonished by her mom for choosing a blouse that has no back ("what will the family think?"). Pat comes the answer: "Ask them to wear a blindfold". Or the time when the bride says that she has the right to choose her rituals, which is privilege not many have and for which she is grateful. But the last word belongs to a confident bride who comments on the word 'bridezilla': "Why should I give the key to my happiness to someone else?" The weddings take place in six 40-minute episodes that have been filmed across 25 cities in India and around the world — from Bishangarh to Tijara to San Francisco and Frankfurt. These are 12 unique weddings and there are 350 interviews with brides and grooms, friends and family. And you also get to see insights from wedding experts like Devika Narain of Devika Narain Weddings, Mehak and Anand Shahani of WedMeGood, Sabah Shaikh of Atisuto Events, photographer Joseph Radhik and more. This series is geared towards a global audience spanning 190 countries in 32 languages.
Who are the couples featured in The Big Day?
Aman Kapur + Divya Khandelwal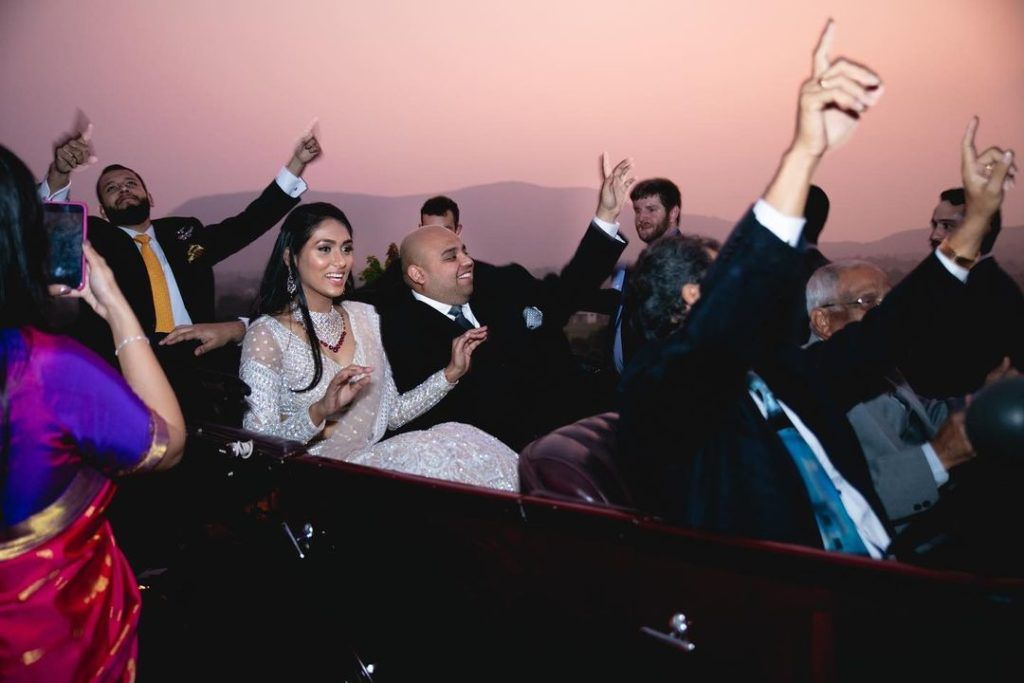 The completely locally-sourced and sustainably created wedding in Bishangarh is evidence that weddings can be eco-friendly if you wish them to be. Helmed by Devika Narain, here's a wedding that's modern yet personal.
Nikhita Iyar + Mukund Chillakanti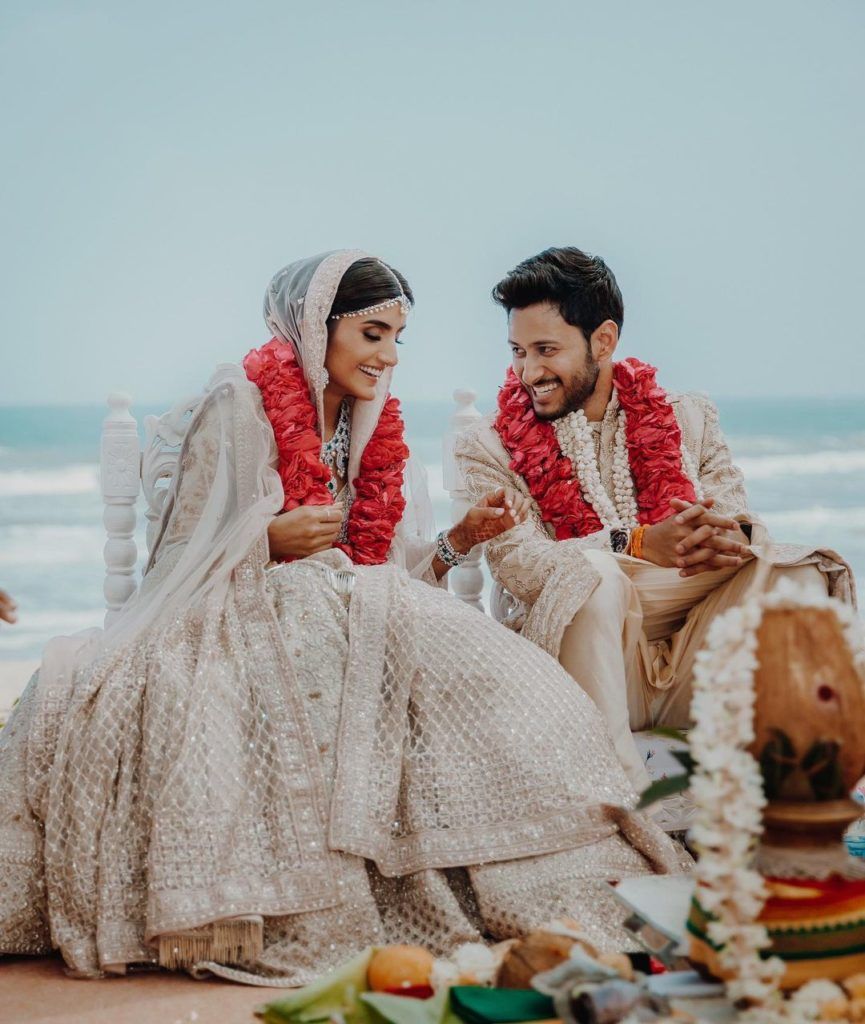 This Chennai wedding has all the hallmarks of an NRI wedding complete with OTT settings and detail-oriented themes. The bride and the groom want to go back to their roots and it's all about their (re)interpretation of their culture.
Ami Pandya + Nithin Zacharias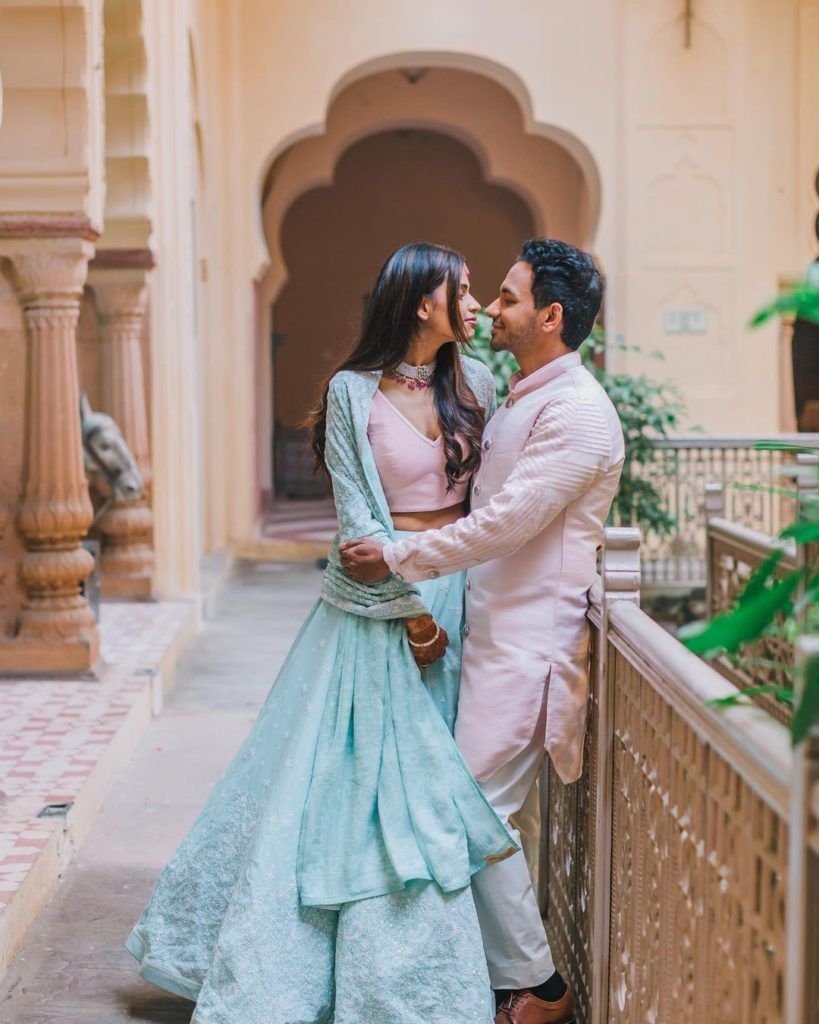 Power couple right from the beginning, a candid bride who says it like it is, and a proposal woven into a spectacular set-up. This segment shows us the true value of progressive partnership.
Pallavi Bishnoi+ Rajat Swarup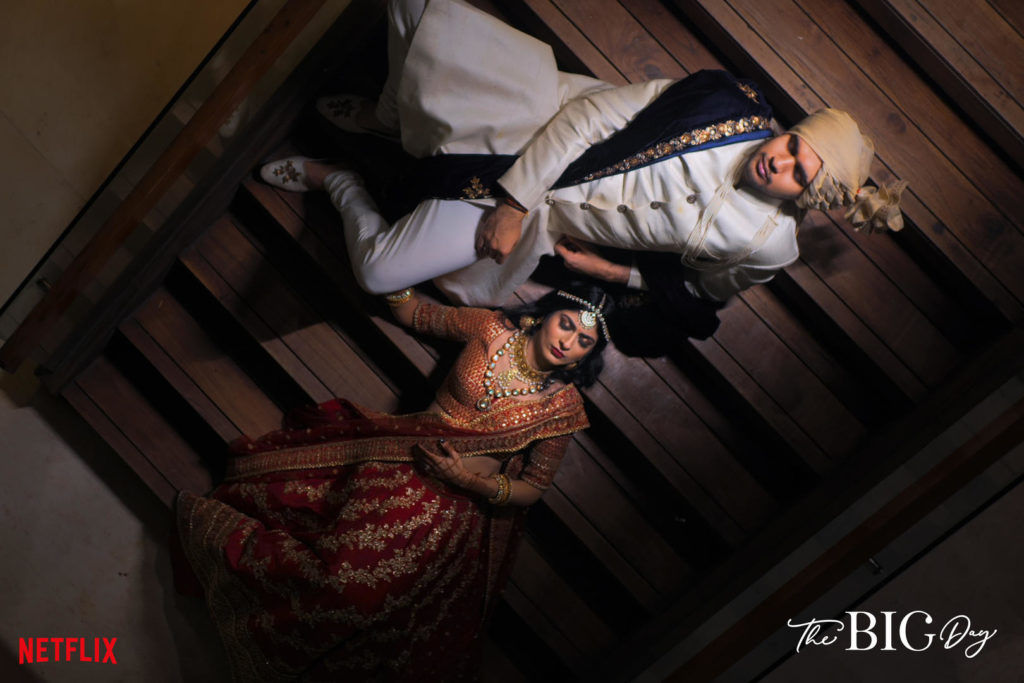 By far one of the best couples in the series, their part is about equality and making things work for their relationship irrespective of what anyone around them says. It also makes you look at the ritual of Kanyadaan from a different lens.
Aditya Wadhwani + Gayeti Singh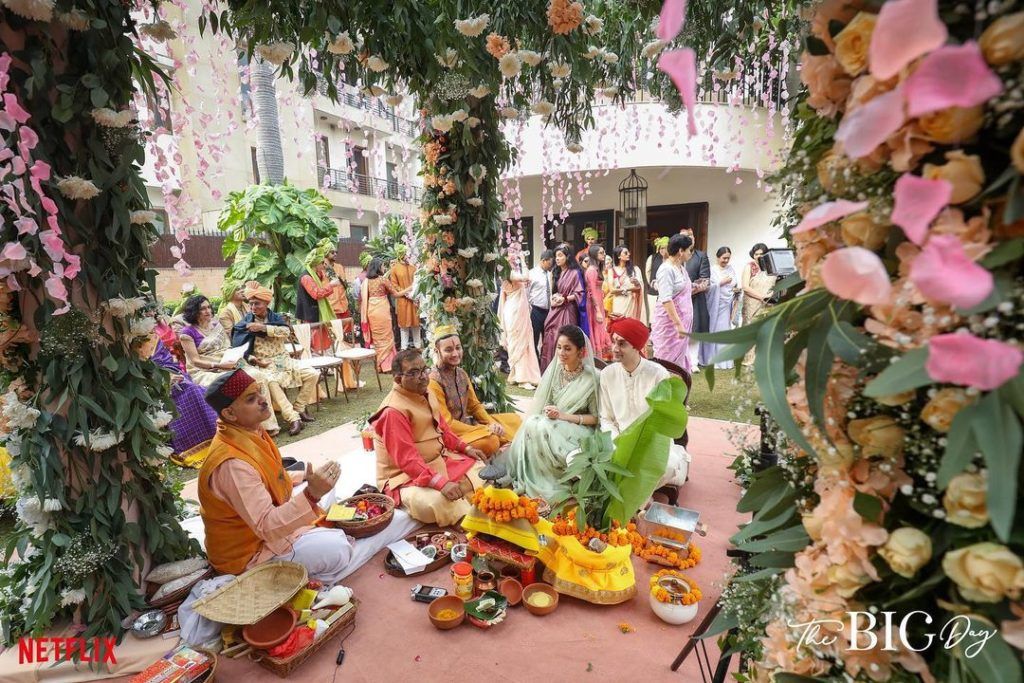 This is a modern, inter-religious couple navigating their boundaries of self and family. Their intimate get-together and their stunning mothers make their segment easily relatable.
Tyrone Braganza + Daniel Bauer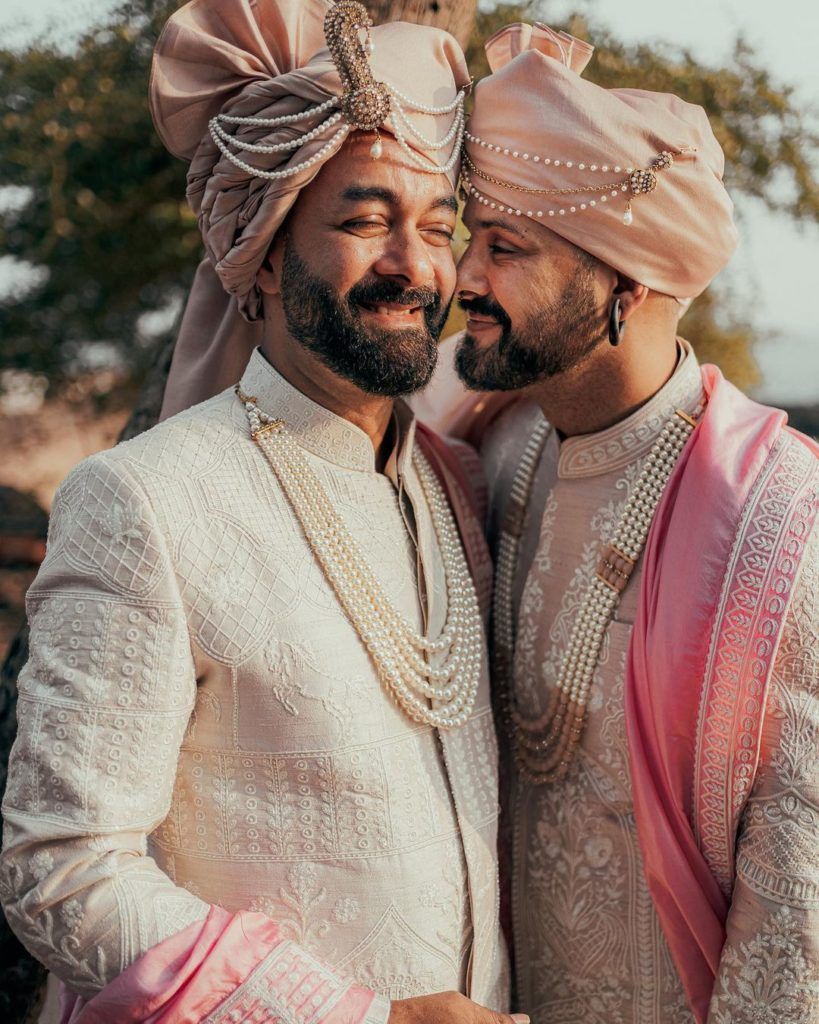 The first same-sex Indian wedding on Netflix, makeup artist Daniel Bauer and his partner Tyrone Braganza give us a glimpse into Indian rituals and a German church wedding. This one had us in tears.
Aditya, one of the grooms, describes a wedding through a Japanese proverb, "Mono no aware", which means "Awareness of the transience of all things heightens appreciation of their beauty, and evokes a gentle sadness at their passing." This line also sums up these myriad stories — it's a fleeting moment that belongs to the couple and their interpretation of their union. One thing is for sure — it is all heart and a perfect weekend watch. And as one mother-in-law puts it, a showcase of commitment prioritised over age-old rituals.
Watch the first three episodes on Netflix.
Images courtesy: Respective photographers / Netflix India