If you're looking to replenish your life with positivity, good luck and abundance, wearing birthstones might be a great place to start. These healing crystals are not only revered for their beauty but also their balancing energies that soothe the body, mind and soul. The concept of birthstones is very important in the Chinese zodiac, with each month having its own lucky charm that wards off all negativities. Let's familiarise you with the lucky birthstone for all June-born folks according to Chinese zodiac.
There are two birthstones that work wonders for people born in June – auralite and topaz. Those born before June 5 should harness the benefits of auralite, while people whose birthdays fall after June 5 can rely on topaz to attract success. Keep reading to know the benefits, history and significance of June birthstones and add them to your collection pronto!
June birthstones: History and significance
Auralite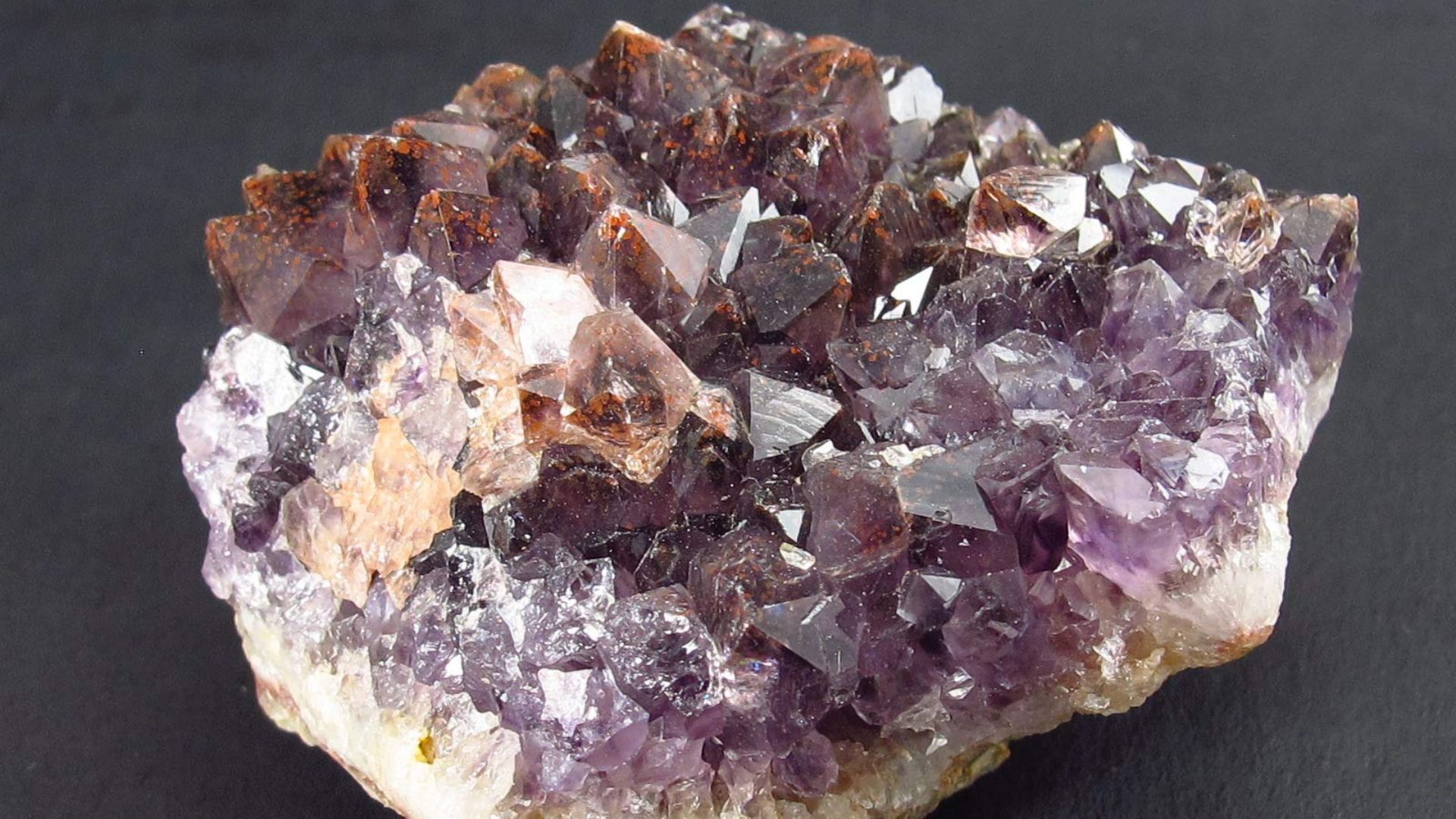 The deep purple stone is a special form of amethyst, emanating from a remote area of northwestern Ontario, Canada. Auralite is believed to be one of the oldest stones on Earth, originating a billion years ago. This sought-after stone is the 'master healer' of gemstones because of its wide benefits to one's physical and mental health. It not only promotes peace and harmony but boosts the overall immune system and works as a sweet talisman when one's dealing with addiction of any sort.
If you're looking for a stone to awaken your spiritual side and promote personal growth, auralite is an excellent choice.
Topaz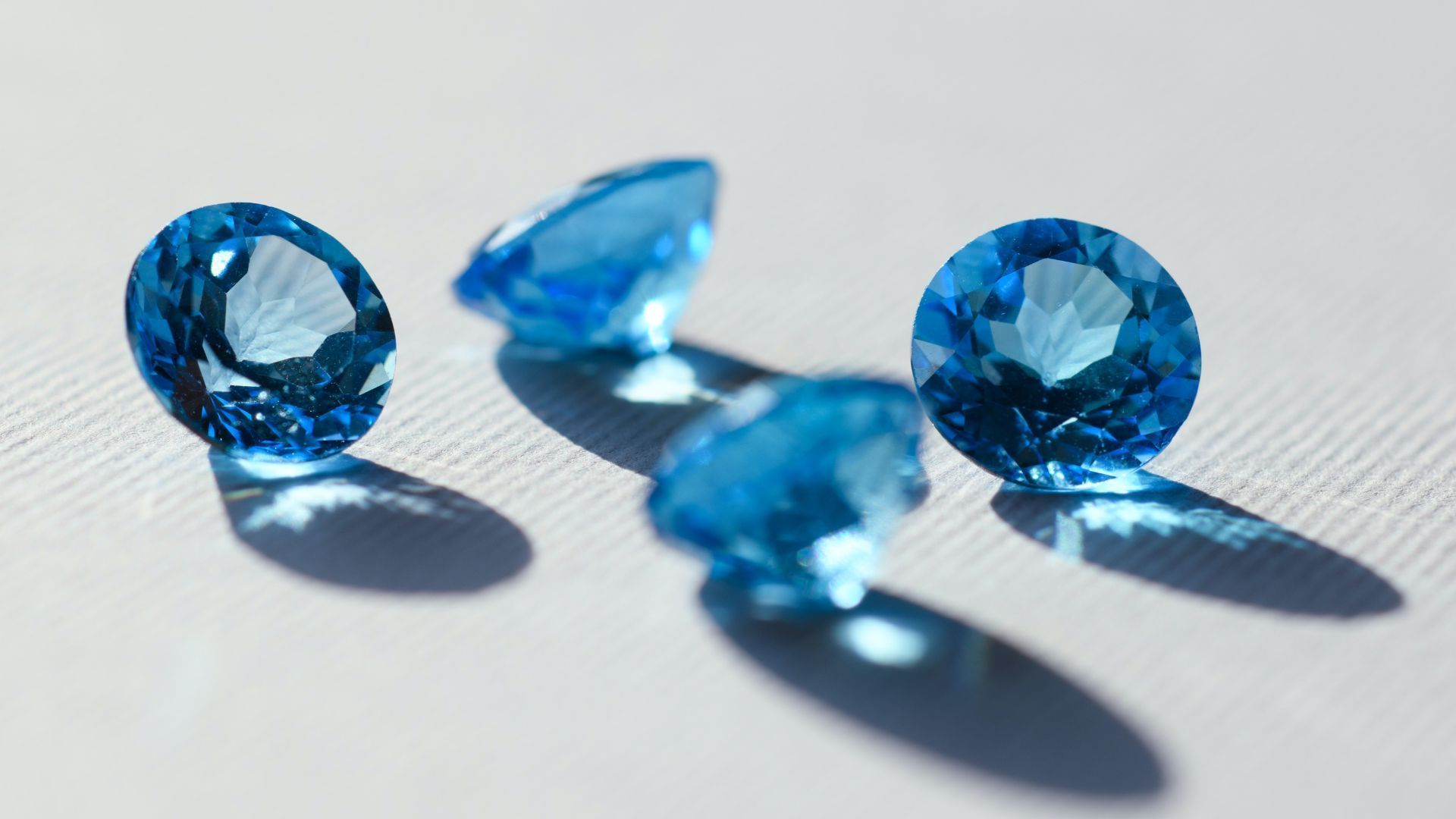 The mystical topaz gets its name from the old Greek word 'Topazion', which is believed to have originated from the Sanskrit word 'tapas', meaning fire. For centuries, topaz was widely associated with attracting wealth. Many also chose it for healing and safeguarding purposes. While Europeans during Renaissance used topaz to break spells and quell anger, Hindus believed that a topaz pendant would bring longevity and wisdom. Meanwhile, African shamans used the stone for their healing rituals.
Ranging from beautifully iridescent hues of white, blue, yellow, pink, red and more, topaz has become very popular over the years. It was one of the most prized and rare gems in the Middle Ages until the discovery of large topaz deposits in Brazil in the 19th century made it very affordable.
From attracting true love to good fortune, topaz fascinates people both as a beautiful jewel and a healing stone.
Shop Topaz Studded Earrings Here
Benefits of June birthstones
Auralite
Healing powers: The stone induces a deeper feeling of serenity and contentment, further helping the flow of positive thoughts. It's good to include it in everyday meditation practices to bring about massive transformation.
Stress-relieving effects: When you can't fall asleep because of stress or being ill, the auralite stone will help you recover. Keep it on your nightstand or anywhere near your bed to harness its soothing effects. It acts as a calming companion to a person suffering from insomnia or disturbed sleep.
Physical benefits: Apart from relieving stress and anxiety, the stone also rids one of severe headaches and eye strain. Moreover, auralite is good for cardiovascular health as it boosts the flow of blood.
Attracting wealth: Carrying or wearing this stone also fills you with new ideas about flourishing your business, which leads to financial prosperity.
Topaz
Balancing effects: The stone stimulates and recharges the body, thereby preventing you from feeling overwhelmed. It also stabilises turbulent emotions, directing your energy towards reaching your goals.
Confidence booster: Blue topaz in particular greatly aids those having a fear of public speaking. It's also great for all writers out there to fine-tune their focus and communicate authentically to their audience.
Healing energies: The stone is known to improve digestion and keep eating disorders like anorexia and bulimia at bay.
Relationship nurturer: The yellow topaz brings bliss and harmony to your marital life by keeping anger and aggression in control.
Relaxing powers: The bedroom is the best place to relieve your stress and unwind after a stressful day. Therefore, having elements like topaz which aid relaxation is extremely beneficial.
Types of June birthstones
Auralite
Auralite or the Red Cap Amethyst is formed by a rare blend of crystals as well as some of Earth's oldest minerals, believed to have formed about 1.5 billion years ago. It is an amalgamation of 23 minerals, some of which include amethyst, gold, silver, copper, silver, citrine as well as quartz.
The stone is highly appreciated and valued by collectors due to its 'impurities' arising from its association with other minerals. While auralite mostly occurs in a striking purple colour, you'll often find black, gold, red, white, and green as the dominant colours present within the stone. There are no further bifurcations of auralite.
Topaz
The naturally occurring stone is put through several treatments that alter its colour and properties. Some of the most collected topaz varieties include:
Imperial topaz: The rarest and most expensive variety of topaz is named after the Russian imperial family. Mostly available in peach, pink and orange hues, the imperial variety comes from the Brazilian state of Minas Gerais. It's one of the most sought-after gems by jewellers.
Colourless/white topaz: The transparent and clear topaz variety is often mistaken for a diamond and is also used as a cheaper alternative for an engagement ring.
Blue topaz: The blue tint in this variety arises from artificial radiation. Since they aren't true topaz stones, you'll get them for an inexpensive price. The best way to wear this stone is by casting it in gold jewellery.
Precious topaz: The yellow crystal comes in handy for curating attractive ornaments as well as jewellery. It is the most expensive variety among its synthetic and man-made counterparts.
Hero image: Courtesy vecstock/ Freepik; Feature image: Courtesy Gary Yost/ Unsplash
Frequently Asked Questions (FAQs)
Question: What is the lucky birthstone for June?
Answer: There are two birthstones that work wonders for people born in June – auralite and topaz.
Question: What colour is the June birthstone?
Answer: Auralite and topaz are the lucky birthstones for those born in June. While auralite mostly occurs in a striking purple colour, topaz comes in a variety of hues like blue, pink, yellow, white, and more.