We know you lather, rise, and repeat, but are you also clarifying?
What is the benefit of using a clarifying shampoo?
Clarifying shampoos consist of a deep cleansing formula that aims to remove a buildup of oils, gels, and dry shampoo clinging to your scalp. You might even feel that your hair is limp and lifeless due to hard water or frequent exposure to chlorine — it may even have a slight green tinge. Essentially, by using a clarifying shampoo, the ingredients cut through any residue and in turn, leaves your hair feeling fresh and free from any excess and lingering products.
How do I choose the right clarifying shampoo for my needs?
Clarifying shampoos can be used by anyone and don't need to be a classed as a special treatment, however it's always best to consult you hairstylist for tips on choosing the right brand for your hair needs. Depending on your styling routine, heat usage and how often you colour your hair, you may want to ensure that you use one before your next dye job as many of the formulas in clarifying shampoos can alter colour.
It should be noted as well that experts advise that anyone who suffers from skin conditions such as dandruff, psoriasis, seborrheic dermatitis or eczema should check with their healthcare professional or dermatologist before reaching for a clarifier.
How do I use a clarifying shampoo?
Lather, rinse, repeat! The steps for using a clarifying shampoo are no different to your usual routine, however to really reap the benefits, do two to three shampoos in one go. Think of clarifying your hair as a monthly beauty treatment. Despite the great results, there's no need to use a clarifier more than once a month, over-treating your hair can actually strip your scalp and hair of its natural oils.
Set aside a little 'me time' and really work on shampooing your roots and then spreading the product along the length of your hair and to the ends. Rinse, repeat the process and condition. Follow up with a rich, moisturising hair treatment like a mask to restore any lost moisture.
Where to buy clarifying shampoo
Where to buy clarifying shampoo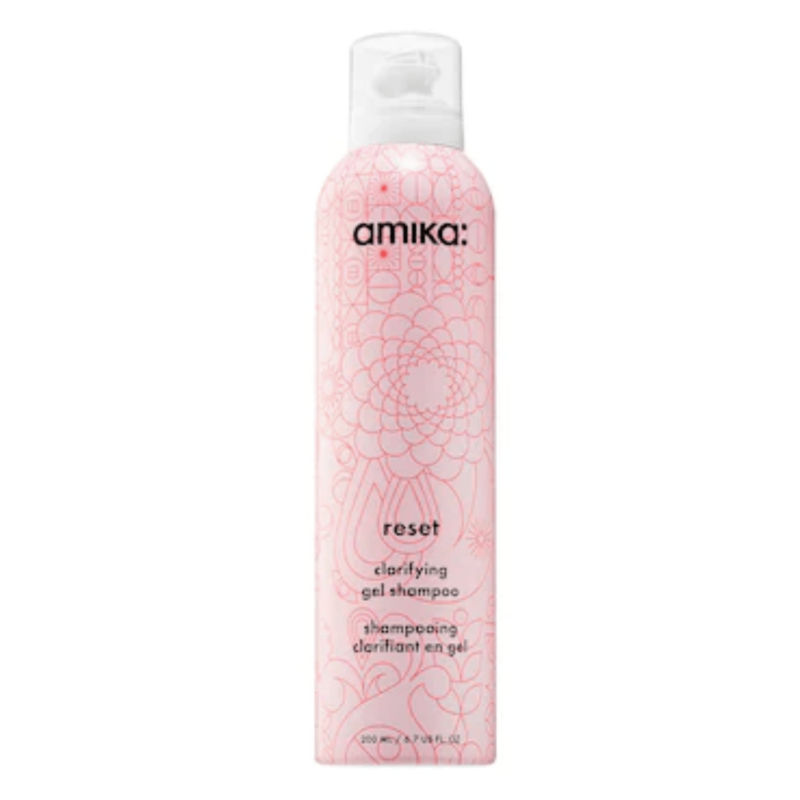 Reset clarifying gel shampoo
103
(Hero image credit: Unsplash/Element5 Digital; Featured image credit: Ouai)
This article first appeared on Lifestyle Asia Hong Kong.