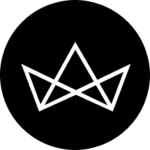 Aveeno® is powered by prebiotic oats, an ingredient that's known to soothe even the driest skin
Honey is not the only ingredient known to be used by Cleopatra for her soft, silky skin.
When it comes to products that promise to moisturise skin, there's plenty to go about. It's as easy as going any store nearest to you and picking up any products that have the word 'moisturising' in front. These would be, what we say, a person with normal skin would do. However, it's a completely different experience for people with not only dry but also sensitive skin. The horrors and worries of your skin reacting badly to the product come to mind; even though it promises to nourish even the driest skin.
Understanding the concerns of those who constantly suffer from dry and itchy skin, Aveeno® introduces its line of products that are safe and efficient even for sensitive skin. The brand offers moisturising and hydrating solutions, which includes products for your babies. All of them are created to replenish the skin's natural moisture using a key ingredient that is known to be used by Cleopatra herself: oats.
Even with the most moisturising ingredients, that alone is not enough to achieve healthier skin. Oats are one that you may hear often when it comes to food, but did you know that oats are also extremely nourishing for the skin? Prebiotic oats by Aveeno® are grown using eco-friendly practices — for example, proper crop rotation and pesticide-free fields. These are then gently processed, which ensures that the biologically active goodness in its oats stays intact. No unnecessary chemical solvents or excess heat are used when it comes to extracting its essence. The results? Rich, potent and effective ingredients; Colloidal Oats that work to lock in moisture for 24 hours, Oat Essence Extract helps relieve itchiness, Oat Oil strengthens barrier and Ceramide helps prevent dry, itchy skin from reoccurring. Other ingredients such as natural shea butter are also included to increase its moisturising benefit.
With these powerful ingredients and Aveeno®'s technology, these products are formulated to give not only the best but also fast results. The products are *clinically proven to soothe dry, itchy skin from first use in just one day alone — based on clinical grading with 70% subjects improved. That's instant nourishment for your skin with just a day's worth of application. Babies are also to able to benefit from the range, with Aveeno Baby® that uses high-quality ingredients such as oat extract that gently soothes and protects your baby's skin.
If you're at lost on what to get, don't worry. We've gathered five Aveeno® and Aveeno Baby® products that you can try to kick-start that journey to smooth, soft, and healthier-looking skin.
Visit Aveeno®'s Facebook page, Instagram, YouTube or website for more info. Aveeno® and Aveeno Baby® products are available in Watsons online and in-stores.
All images: Aveeno® and Aveeno Baby®
Jump To / Table of Contents