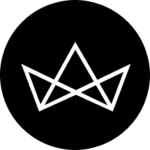 Beauty Buys: Dermalogica Phyto Nature Firming Serum, Nudestix Tinted Cover, and more
We're very much aware that Christmas is just mere weeks away so we hope you've bookmarked our Christmas gift guides.
If you haven't done so, this month's edition of beauty buys may be able to help you out too — or at least kickstart the search for the perfect gift.
Dermalogica Phyto Nature Firming Serum
Dermalogica's most advanced product yet — the Phyto Nature Firming Serum tackles the most evident sign of ageing, sagging, and its causes. It's a dual-phase serum that combines highly-active botanicals with its highest-grade technology to reduce visible signs of ageing and reawaken the nature of younger-looking skin. It helps firm and reinforce skin defenses to counter ageing caused by exposomes (environment and lifestyle), followed by lifting and then revitalising the skin.
Two Lips, luxury vulva care brand debuts in Malaysia
We often hear about new skincare brands launching, but have you heard of vulva care? Two Lips, hailed from Singapore, is the world's first luxury intimate care range for the vulva. The products in the line are designed to target specific concerns; Bumpps regulates sebum production, Diamond brightens skin with its Vitamin C-rich formula, Pout ensures skin is plumped and hydrated, Undercover evens out skintone and Blackout is an activated charcoal mask.
The best part of it all? The products can be used on the face as well — taking the saying 'top to toe' quite literally to the next level. Two Lips is available for purchase at STRIP outlets nationwide.
Nudestix Tinted Cover
Believe it or not — this latest foundation from Nudestix is formulated like skincare first. Only skin-loving ingredients are used, that not only ensures no breakouts but skin health is also optimised. Nudestix Tinted Cover is a natural finish foundation with buildable coverage, but its benefits are the ones that are worth applauding. Using innovative Korean skincare formula, it evens and brightens skin tone, protects skin from environmental skin ageing, moisturises and improves overall skin texture.
It doesn't just stop there; this foundation also has anti-oxidant, anti-ageing, anti-inflammatory and anti-bacterial properties. Once applied, you'll barely feel anything as it's extremely lightweight but definitely leaves a noticeable difference on your skin tone.