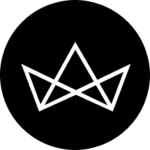 The new Bulgari Man Wood Neroli fragrance is an exotic homage to the Mediterranean
Man's true spirit and authentic self, lie in his connection with the world around him, whether with the city or nature. This narrative, first presented in the Bulgari Man Wood Essence perfume, has now found a fresh perspective on the newly introduced fragrance — Bulgari Man Wood Neroli. Inspired by the luxury brand's Mediterranean heritage, this new scent captures the wildness of coastal Italy, while infusing the earthiness of the previous line with the raw energy of the sun.
With an olfactory pyramid that uses every part of the bitter orange tree, the Bulgari Man Wood Neroli acts as a metaphor for man himself — wherein the roots of the tree denote his anchor; the trunk, his physical body; and the branches, leaves and fruits exemplify his aura.

Crafted by Master Perfumer Alberto Morillas, it also pays homage to the vitality of sunlight, manifested by the notes of neroli, essential oil distilled from the flowers of the Seville orange. The fresh and floral perfume has a largely citrusy essence and comes infused with salt and bergamot to conjure the soul of the Mediterranean sunshine.
An opening of verdant neroli constitutes the scent's top notes, giving it a luminous essence of floral, solar and fresh. The cedarwood heart notes exude a reconnecting essence of leather, warmth and amber, whereas the base notes are that of white musk, which forms the anchoring essence. The radiance of the zesty notes and the intensity of the solar woods are complemented by a musky wake, which together makes for a powerful blend that leaves a sensual imprint on the skin.
The Bulgari Man Wood Neroli comes bottled in metallics and gold, which further accentuate the elemental energy of the sun. Wearing this new perfume is almost akin to unplugging yourself from the urban dynamism to reconnect with nature and your own self.