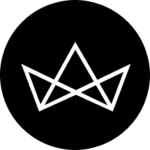 Review: STRIP's Rosebud Vajuvenation is a Brazilian facelift you never knew you needed
Yes, the name 'Rosebud Vajuvenation' is not a typo — it is as exactly as what it sounds like. STRIP has recently introduced brand new treatments, the Rosebud Vajuvenation and Blackout mask that are intended for your 'Brazilian area' — because you've been spending money on hair removal treatments, why not treat the area with a good pampering session as well right?
The simplest way to describe the Rosebud Vajuvenation is simple; it's a facelift for (yes) that area. You may not realise — but the delicate vulva sags over time due to natural ageing. With this vajacial, it targets to lift and firm the area, so that it'll be more plump, tight and firm — as a beautiful rosebud. Its Thermal O2 Technology is what gives those results, by penetrating deep into the skin; contracting the collagen fibres and creating that immediate tightening and lifting effect. Fine lines and wrinkles are also reduced because the collagen underneath is also encouraged to be produced and elasticity is also increased. Radio frequency, vacuum suction and heat are also the key factors that help give you these lifted results.
As for the Blackout Mask, it's a sheet mask for your Brazilian area. The Blackout is made by TWO L(I)PS is the world's first infrared activated charcoal mask, specifically for the vulva. 15 minutes is all you need for the mask to do its magic, by going through a four-step process: detox, soothe, brighten and hydrate. Thanks to its organic botanical ingredients such as white liquorice, cornflower, elderberry, chamomile, ylang-ylang and aloe vera — results are promised. This one-size-fits-all mask is alcohol-free, so you can use it and pamper yourself to your heart's (or bottom half's) content.
Verdict
We started out with a Brazilian wax, because the less 'distraction' there is, the better the results. While it no means that you have to get a Brazilian to only see results, but it is recommended — which we don't mind as it was just any regular ritual for us. Once completely deforested, the facelift begins. A layer of cream is applied to reduce friction while using this special device. The lifting process begins and what you'll feel is slight heat (which can be soothing), a slightly tingling sensation due to the vacuum suction but it's not in any way uncomfortable as the device goes from one end to the other.
If you're looking for a relaxing massage that lulls you to sleep, this is not the place. However, this treatment pleasantly comfortable and almost pain-free. It may feel slightly off in the beginning, as there are movement around the sensitive area — heat and suction — but just give it one or two minutes and you'll get used to the sensation. The results? Surprisingly, there's an immediate lifting with a much plumper effect than before. That's when you know it's worth the 'rubbing'.
Any Rosebud Vajuvenation ends with a cooling and hydrating mask, but we recommend topping up with the Blackout. Since it's a one-size-fits-all mask, it is relatively easy to use by just placing it on top of your Brazilian area, giving you an amazing feeling after all the lifting. A relaxing 15-minute mask session later, the mask is then removed and the excess serum is left to be absorbed. The entire area definitely feels extremely moisturised after the session, but when it comes to brightening, we would have to go through a few more sessions to see the results.
This may sound absurd to some, but if a lifted, plumper and wrinkle-free vulva is able to spur confidence; why not? This Rosebud Vajuvenation is one of the more rarer treatments around that is targeted for the Brazilian area, which we highly suggest trying out at least once for a unique experience.
Rosebud Vajuvenation are available at all STRIP outlets across Malaysia. A trial offers are available, click here for more info.