These new perfumes are going to make you smell even better this season.
If you haven't already gotten into the practice of curating a fragrance wardrobe, what are you waiting for? Sure, having that one scent that defines you is very chic à la Serena van der Woodsen, but it's also frankly quite boring. Why have one, when there are so many perfumes in the world for you to try and then fall in love with?
Curating a fragrance wardrobe has its benefits. There isn't one universal scent that fits the occasion you're headed to. For example, you wouldn't wear an intense, musky perfume to a daytime garden wedding. Similarly, a light floral fragrance would get lost if you were to spritz it on before a fancy nighttime gala. Then, during a business meeting, it would be slightly inappropriate to douse yourself in a sexy, overpowering scent. We rest our case.
Luckily for you, there is plenty for you to choose from. In fact, we've got some of the latest fragrance releases below for you to consider when you're thinking of how you'd like to curate your perfume wardrobe. Read about them below.
1
Paco Rabanne 1 Million Parfum
Smells like…
If you wore leather to the beach on a sunny day.
While the new Paco Rabanne 1 Million Parfum is a men's scent, we're certain both genders are able to pull it off. The new, more flamboyant take on the original 1 Million has notes of salty tuberose, ambroxide, Cashmeran (or musk) accord, solar leather, and rockrose resin. Make no mistake, this fragrance will definitely turn heads. Get it if you want to smell different, like floral notes with leather and a hint of salt.
Perfect for…
Days when you feel like being the centre of attention with a scent that just lasts all day long.
Available at all major departmental stores including Parkson Elite, Parkson, Sogo, Isetan, Aeon, and Sephora.
2
Jo Malone London Fig & Lotus Flower
Smells like…
Walking through a garden on a spring morning.
The Fig & Lotus Flower perfume from Jo Malone London is one of the brand's newest additions, and it's a delightfully light floral scent inspired by the ancient Hanging Gardens of Babylon. On the top notes, you'll find fig leaves that give off a fresh green, yet milky scent. At the floral heart is the lotus flower, dewy and fresh. At its base is vetiver, which lends a green grassy scent to the overall perfume.
Perfect for…
When you want only the person closest to you to smell that light, lingering scent. Is it naturally all you? They'll never know.
3
Goutal Paris Le Temps des Rêves
Smells like…
Taking a nap in a mythical garden of orange trees.
Goutal Paris (formerly known as Annick Goutal) has released a new perfume in an ode to its roots in Grasse. The Le Temps des Rêves fragrance centres on orange blossom alongside notes of neroli, bergamot, myrtle, white musk, and sandalwood. The scent is a soft floral one, with warm undertones of musk.
Perfect for…
Days when you want to feel a simple kind of joy — a quiet happiness.
Shop here
4
Chloé Signature Rose Tangerine
Smells like…
The long, endless days of summer, walking through a fruit orchard ripe for the picking.
If you loved the original Chloé Signature perfume, you're going to enjoy this new iteration of it. The Chloé Signature Rose Tangerine is a fruitier version of the original, with the essence of tangerine, blackcurrant, and verdant notes with a base of cedar and white amber.
Perfect for… 
A sunny day out, basking in a sweet scent that lingers and is noticeable without being too overpowering.
Price
RM225 (30ml), RM335 (50ml), RM399 (75ml)
5
Marc Jacobs Perfect
Smells like…
The fresh innocence of optimism in a bottle.
Marc Jacobs' latest scent is Perfect — quite literally. Inspired by his own wrist tattoo, this scent is all about being one's authentic self. The floral scent's key ingredient is daffodil, with its light, spring bloom fragrance. Within the perfume is also rhubarb, almond milk, and Cashmeran for that woody, musky finish without being overpowering.
Perfect for…
When you need a jolt of cheer in your day.
Price
RM374 (50ml), RM460 (100ml)
Marc Jacobs Perfect Pen Spray (10ml)
RM100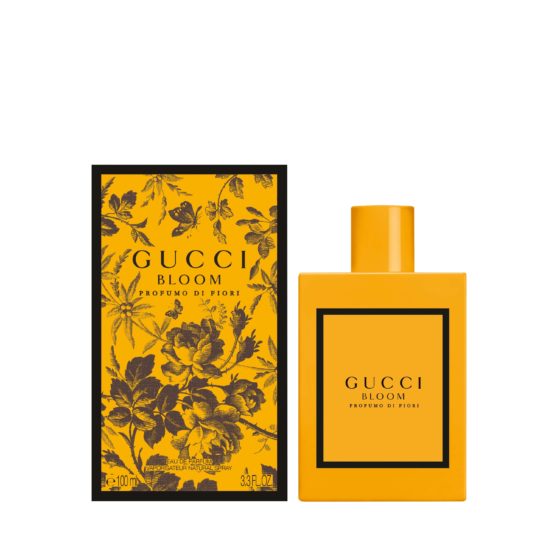 6
Gucci Bloom Profumo di Fiori
Smells like…
A trip back in time on the silk road filled with oriental flowers.
Following the success of the many iterations of Gucci Bloom, Alessandro Michele releases yet another version: the Gucci Bloom Profumo di Fiori. If the bold yellow flacon doesn't already capture your attention, we're sure the fragrance will. Alongside the core Gucci Bloom ingredients, the Profumo di Fiori is enhanced with tuberose essence blended with jasmine sambac, ylang-ylang, sandalwood, Orris Concrete, Benzoin, and musk.
Perfect for…
That special night when you're all dressed up, ready to go out and leave a lingering scent in your wake, like the mysterious person you are.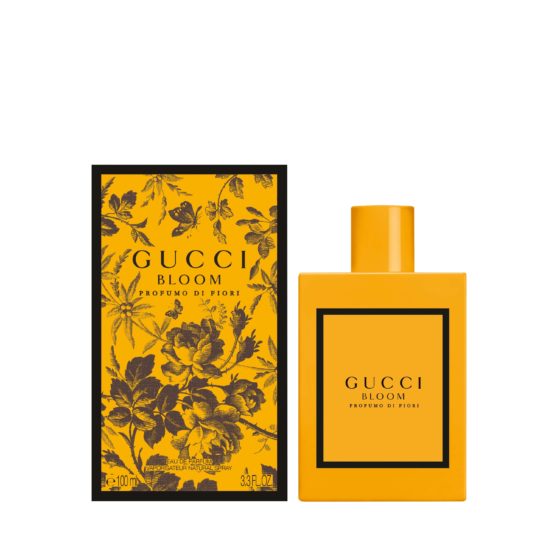 Price
RM343 (30ml), RM434 (50ml), RM58 (100ml)
Shop here