You'll usually find him working behind-the-scenes of a photo shoot, but his presence is definitely known on social media. With nearly 100k followers on his Instagram account, Shiyo Joo has the hands and skills to create any makeup looks under the sun in the most effortless way. His long list of clientele including top celebrities is proof of his success in the industry. Of course, with such experience and knowledge until his belt, we have to know the top 10 makeup products that he can't live without.
1
Dior Backstage Glow Face Palette
There are four different shades of highlight to give you unlimited glow. There's even a pastel pink shade that not only acts as a blush but can be used to awaken a dull complexion. This face palette is highly pigmented yet offers everything from a natural-effect to an intense one. As for Shiyo, he doesn't just use it to create a subtle glow on the cheeks but also on the eyes to diffuse the eyeshadow.
see more
2
Shiseido Kajal InkArtist
This 4-in-1 product acts as a liner, kajal (eyeliner), eyeshadow and eyebrow pencil. As for the formula, it is smudge-proof, crease-proof, waterproof and tear-proof. Sounds like the ideal pencil? According to Shiyo, it is. Even with all the above, the pencil still feels very much lightweight, or 'featherweight feel' as described by the brand. Rich colour payoff is also a given.
see more
3
L'Oreal Paris Voluminous Lash Paradise Mascara
Didn't expect a drugstore brand to make it to the list? Never doubt them. Shiyo added this L'Oreal mascara to his list of favourites and we understand why. This may be the first voluminous mascara from the brand but it has already given such maximum impact. There are more than 200 bristles that will catch every lash and coat in its formula. According to Shiyo, this mascara gives you a volumising effect in a single stroke without looking clumpy, which is everyone's worst nightmare.
4
Hourglass Ambient Lighting Powder
A finishing powder for the face? Shiyo uses it for the eyes. The formula is extremely lightweight which makes it ideal for building up the layers without looking powdery. It's thanks to the micron-size, colour-correcting particles that help refract light as well so that your complexion and eyelid's skin tone will be neutralised.
see more
5
Dior Diorshow Brow Styler
Its ultra-fine retractable pencil is what gives it the ability to fill in brows with utmost precision — which is Shiyo-approved. The fine lines you can create with this brow styler is so thin that it mimics the short hair on your brows. Naturally-defined, denser and polished brows are easy to achieve thanks to this pencil.
6
Armani Lip Magnet Liquid Lipstick
Did you know? This lipstick's formula is actually four times thinner and has twice as much colour as a traditional lipstick — weightless but still delivers an intense colour payoff. Once it goes on your lips, it dries up to an ultra-matte finish and it becomes budge-proof. Shiyo loves this one for its weightless texture, pigmentation and its long-lasting effect.
see more
7
Fenty Beauty Flyliner Longwear Liquid Eyeliner
"A good eyeliner lasts long", confesses Shiyo and he is absolutely right. This one from Fenty Beauty is a hyper-saturated, water-resistant liquid eyeliner that glides on smoothly on the lids. Thanks to the super-flex felt tip, uninterrupted ink flow from every angle is possible so you don't have to go in and redraw the line.
see more
8
Jill Stuart Blusher
Jill Stuart has always been known to have one of the most attractive packagings, but that's not why Shiyo gravitates towards them. The colours may look extremely bright and bold in person, but in fact, it actually gives a nice sheen of colour when applied on the cheeks.
see more
9
Tom Ford Beauty
"I've never seen such a high-quality texture of glitter eyeshadow by any other brand, except for this one", says Shiyo. As expected from a luxury brand, this eyeshadow quad is long-wearing, multi-dimensional and ultra-pigmented. Four shades that complement each other so you can create any looks from natural to bold. There are four different types of finishes: sheer sparkle, satin, shimmer and matte in each of the palette.
see more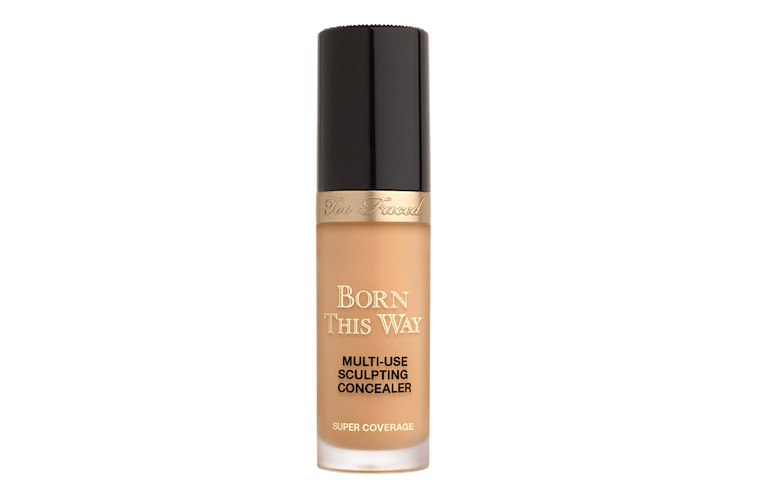 10
Too Faced Born This Way Super Coverage Multi-Use Sculpting Concealer
A cult-favourite among the people in the beauty community across the globe, it's no surprise that it made it to Shiyo's list as well. It's known for its buildability and full-coverage finish, which Shiyo agrees and thoroughly uses on his clients and models for photo shoots.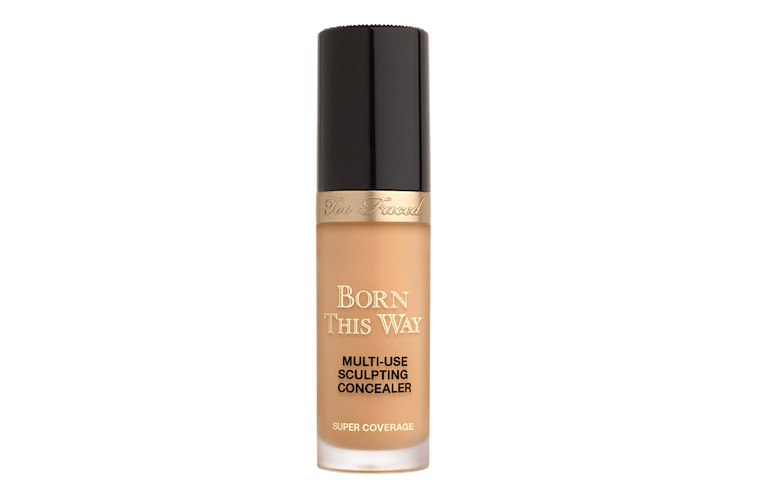 see more