You're going to love these new beauty products.
August looks to be a month jam-packed with new beauty products. On one hand, we have reformulations of iconic skincare products loved by all around the world (hello, Estee Lauder Advanced Night Repair). On the other hand, we have innovative new releases that promise to challenge everything you knew about its sister products (hello, new Laneige cushion foundation).
Whatever your skin concerns are, we're certain that you'll be able to find at least one – if not more – beauty products here that will tickle your fancy. Come check out the full list with us below.
1
Chanel Boy De Chanel collection
Following its first release in 2018, Chanel's Boy De Chanel collection has garnered favour from both men and women alike. This year, the brand is updating the Boy De Chanel range with more makeup, both subtle and non-subtle. This collection comprises four products: a Fortifying Gel Moisturizer, Boy Le Correcteur concealer, 3-in-1 Eye Pencil, and Le Vernis.
The gel moisturiser is lightweight and fortified with hyaluronic acid and Green Coffee PFA extract to not only moisturise the skin but also strengthen its protective barrier. The concealer has eight shades with a non-oily yet smooth formula. If you like guyliner, the 3-in-1 Eye Pencil is perfect with three shades — brown, navy, and black with a matte finish. Finally, finish off the look with the Le Vernis nail polish in two shades: natural and black in a matte finish.
Boy De Chanel Fortifying Gel Moisturizer
RM348
2
Clarins Total Eye Lift
If you, like us, have been watching way too much Netflix, your eye muscles are probably operating in overdrive and in a dire need of reviving. Clarins' latest eye serum concentrate, the Total Eye Lift, might just be the best remedy. Designed for women of all ages, the aim of this serum is to promote eye radiance by reducing puffiness, dark circles, fine lines and wrinkles while promoting firmness. Like most Clarins products, 94% of the ingredients in the Total Eye Lift are natural. Standout ingredients include cassie wax to smoothen skin texture, organic harungana extract as a gentle retinol alternative, and more.
3
L'Occitane Almond haircare series
If you love L'Occitane's Almond Shower Oil and its accompanying body care products, you can now add haircare to the range. The brand recently introduced the new Almond Shampoo and Almond Conditioner which are also enriched with moisturising almond oil from Provence. The result is shiny, supple hair with a delicate fragrance of almonds.
4
Marc Jacobs At Lash'd Mascara
T'is the season for new mascaras and Marc Jacobs Beauty is joining in. Following its popular Velvet Noir mascara, the new gold standard for lashes now lies in its At Lash'd lengthening and curling mascara. Once you get past the gorgeous gold case, take a close look at the wavy bristles that are specially designed to evenly coat each lash from root to tip. It also has a buildable formula to add as much volume as you wish without flaking or smudging.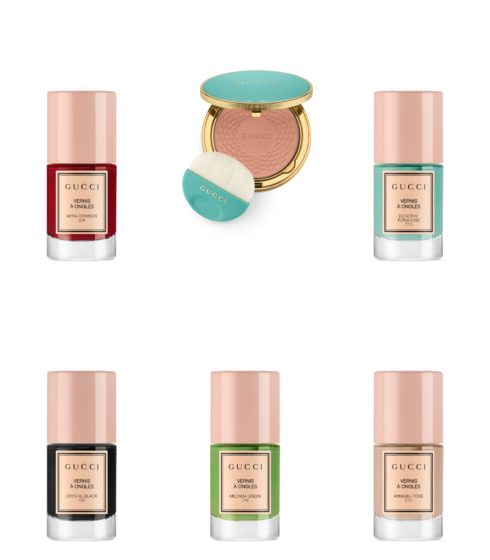 5
Gucci Beauty Summer Collection
When we think of summer, sun-kissed skin comes to mind with a healthy helping of bronzer. Achieve that with the help of some items from Gucci Beauty's summer collection, which includes the Poudré De Beauté Éclat Soleil (a powder with a bronzy glow) and the Vernis à Ongles, a nail polish capsule collection. The beauty powder will look perfect on any dressing table with its gorgeous aqua blue and gold trim case, while its smooth formula will blur fine lines and pores with a warm, healthy glow.
Meanwhile, the nail polish capsule collection has five vibrant shades perfect for summer. Each one is dedicated to an iconic Hollywood movie or character — we particularly love Dorothy Turquoise, which matches the shade of the beauty powder design.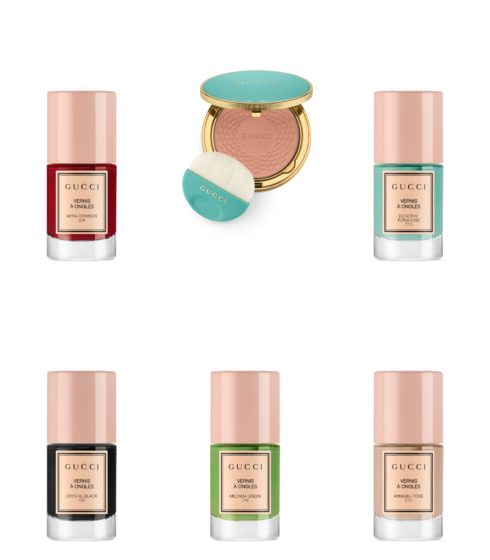 Poudré De Beauté Éclat Soleil
RM255
6
Diptyque Travel Sprays
Love your Diptyque perfumes but can't bear to bring the full sized bottle with you when you're travelling? We've got just the solution for you — the brand has just launched a series of travel sprays. Essentially smaller sized versions of its iconic scents – Do Son, Philosykos, Eau Rose and Eau des Sens – these fragrances are refillable on the spray bottle of any classic Diptyque perfume bottle of the 50ml and 100ml size. The best part is that the bottles are also customisable — there's a customisation kit that comes with every purchase of the Travel Spray.
7
Laneige Neo Cushion
The brand that brought you some of the best cushion foundations in the world is releasing an all-new cushion compact: the Laneige Neo Cushion. Not only does it come in an ultra modern 360º borderless design, but it's also the first cushion foundation that offers blue light protection. There are two variants: the Neo Cushion Matte in a mint green case and Neo Cushion Glow in a pink case. The former has a matte, full-coverage finish with a 24-hour durability, while the latter gives you that enviable glowy complexion for 24-hours while providing skin with hydration. The cushion foundations come in seven shades, which is a big plus.
8
Estee Lauder Advanced Night Repair Synchronized Multi-Recovery Complex
Estee Lauder's iconic reparative serum has just been given an update, which will not only repair skin in a record time of three weeks but also promote cell renewal and production of collagen for firmer skin thanks to the introduction of Chronolux Power Signal Technology. If you think that the serum couldn't get any better, you're going to be proven wrong.
Price
RM330 (30ml); RM450 (50ml)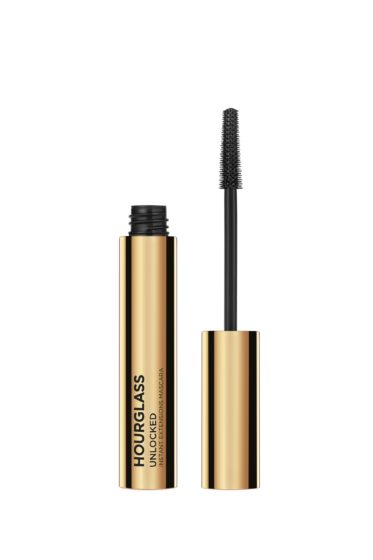 9
Hourglass Unlocked Instant Extensions Mascara
Mascara that looks as though you had extensions on? Count us in. Hourglass has recently introduced its newest vegan and cruelty-free mascara, the Unlocked Instant Extensions Mascara that promises just that. It uses a film-forming technology that coats each lash in lightweight fibres that lock in place (hence its name). It's buildable yet not clumpy and washes off easily with warm water.
The Hourglass Unlocked Instant Extensions Mascara will be available exclusively at Sephora Fahrenheit88 and online from August 13th 2020.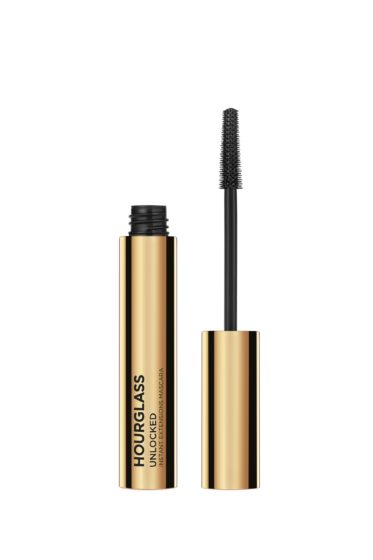 10
NARS Orgasm X Collection
You're probably familiar with the iconic NARS Blush in the Orgasm shade, which is said to be a universally-flattering pink colour. The team behind NARS is challenging that with an all-new Orgasm X Collection. This time, the Orgasm X shade is a deeper, more vibrant hue of coral pink with gold pearls that also aims to deliver the same universally-flattering results. Within the collection is the Orgasm X Blush in the brand's best-selling powder formula, the Orgasm X Cheek Palette (with the Orgasm Highlighting Powder, Orgasm Blush, and Orgasm X Blush shades), two limited-edition Quad Eyeshadow palettes, Oil-Infused Lip Tints in two shades (Orgasm and Orgasm X), and a Mini Orgasm Eyeshadow Palette.
Orgasm X Cheek Palette
RM195
Oil-Infused Lip Tint
RM110
Mini Orgasm Eyeshadow Palette
RM115