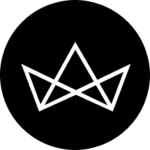 10 red liquid lipsticks to stake your life on before the release of Fenty Beauty's Stunna
We witnessed the rise of liquid lipsticks in 2016, thanks to Kylie Cosmetics and her famous liquid lip kits. Other brands followed suit and released a ton of liquid lipsticks in the market, but the hype has simmered down and given way to highlighting, spearheaded by Fenty Beauty. Now, the brand has done it again and announced the release of its red liquid lipstick, billed as one red for all.
Stunna is Fenty Beauty's first liquid lipstick and is marketed as a red shade that suits all skin tones. That sounds a bit unrealistic, as we all have different skin tones and undertones. Then again, it's not impossible to create a universal shade (proven with NARS' Orgasm blush), and we believe Rihanna will be able to pull it off, especially after releasing 40 foundation shades in her first launch.
While we patiently wait for Stunna (priced at RM105) to be released online starting 26 November and in Sephora stores nationwide starting 27 November, just remember that there are other red liquid lipsticks in the market that are worth trying too. Here we've listed 10 of our favourite red liquid lipsticks featuring a good mix of shades with cool and warm undertones, to tide you over till the release of Stunna.