What you need to know about the best beauty looks at Paris Fashion Week Autumn/Winter '23 and how to get the look.
The streets of Paris are seeing the world's biggest stars attending Autumn/Winter 23 Paris Fashion Week and we've been keeping tabs on what's the latest trend that will soon be everywhere.
Experimental is the best word to describe the beauty at Paris Fashion week as stars went all out from 'no brow' look to dripping in silver. While we might not be rocking these looks day-to-day, these beauty looks are sure to be a showstopper for your next big events and we're showing you how to get them!
Lower Lash Liner Avril Lavigne attended the Courreges show with lower lash liner that we can't get enough of. A twist on the classic eyeliner, the lower lash liner gives the eye a more lifted look while keeping it interesting. The punk princess has always been a style icon and we're sure to be seeing this making rounds soon.
Get The Look Perfect Strokes Matte Liquid Eye Liner
Sultry Gaze
View this post on Instagram
BLACKPINK's Jisoo was spotted at the Dior show sporting a sultry look. Just like the Dior brand, the sultry look is a timeless classic that never goes out of style. Accentuating the eyes by smoking out the edges of the shadow, the look gives you a hypnotic gaze.
Get The Look Dior Mono Couleur Couture #098 Black Bow Dior Mono Couleur Couture #443 Cashmere
Vampy Red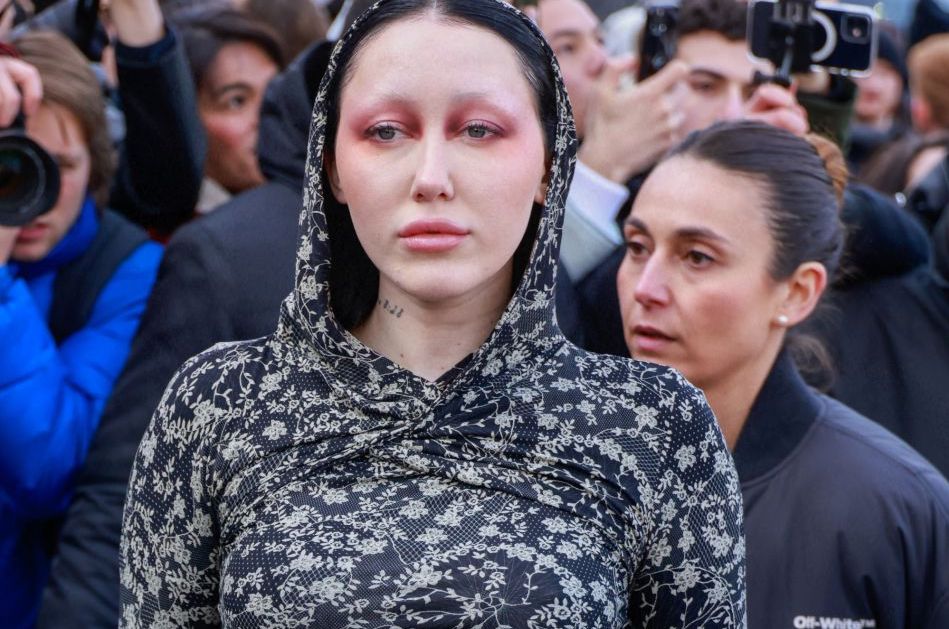 Noah Cyrus was seen at the Off-White show sporting a vampy red eye look sans brow and we are obsessed! While we aren't expecting everyone to be rocking the no brow look, we're sure the red shadow will be the new blue eyeshadow for this season. Deepen the corners of the eyes with a deep red colour instead of a dark brown to give your eyes an interesting layer of dimension.
Get The Look Major Dimensions Eyeshadow Palette Rose
Silver Tears
View this post on Instagram
Metallics are making a huge comeback this year and we're all on board with the beauty trend. Halsey attended the Paco Rabanne show incorporating metallics underneath the eyes making it look like the singer is crying silver tears. The key to this look is keeping the rest of the face matte and keeping the focus on the eyes.
Get The Look Glisten & Glow Liquid Eye Shadow
Smoke Liner
View this post on Instagram
Alton Mason's smoked liner at the Valentino Autumn/Winter '23 has us wanting more! Mason kept it minimal and sexy by smoking out the liner lifting the eye and giving a lifted look. For the men out there who want to elevate their look to another level, this is the look for you.
Get The Look Eyeliner Waterproof Pencil