It's no secret that people are going nuts over coconuts, with the humble tropical fruit becoming one of the trendiest superfoods around town. Not only do we use coconut oil in our food, and drink coconut water to hydrate after our workouts — it is now possible to use coconut-infused makeup products too.
Such cosmetic products are incorporated with the fruit in various forms, from coconut oil to coconut water. But what's the difference, and how does it benefit our skin?
Coconut oil's benefits are so extensive, they could fill an entire book. The main draw is that this natural skin softener is especially good for those with dry skin, thanks to its composition of saturated fat and vitamin E. The lauric acid and caprylic acid found in coconut oil have also been found to ease skin disorders including eczema and psoriasis. But because of its emollient and separating properties, you're more likely to find it as an ingredient in skincare products rather than makeup.
Perhaps that is why coconut water is the preferred ingredient in coconut-infused makeup products. Packed with electrolytes, amino acids, and phytonutrients, coconut water is an excellent ingredient to revitalise and hydrate skin. We've probably already packed on the hyaluronic acid in our skincare routine, but there's no harm in adding more hydration into our routines, right?
Eager to include coconut into your makeup collection already? Read on for our list of 5 coconut-infused makeup products to try now.
1
Too Faced Born This Way Naturally Radiant Concealer
If you're a fan of the Born This Way Foundation, then you will love the concealer version as well. The Born This Way Naturally Radiant Concealer is also formulated with the same goodness as its foundation counterpart: Coconut water to replenish the skin's moisture levels (which is important, especially for the under-eye areas), Alpine rose to boost radiance, and hyaluronic acid for smoother skin.
2
Tarte Rainforest of the Sea Radiance Drops
Tarte's hydrating Rainforest of the Sea Radiance Drops is a shimmering face oil that works in several different ways: As a highlighting primer, a moisturiser for lips, to be mixed with foundation for instant radiance, and to be applied on your face or body for an ethereal. Although the product is formulated with a blend of different oils — jojoba, maracuja, and coconut oil — it is surprisingly non-greasy. It also has anti-aging properties thanks to the Rainforest of the Sea complex, a blend of algae and marine flower extracts which reduces fine lines and wrinkles while softening skin.
Available in Sephora from October 2017 onwards.
3
Marc Jacobs Beauty Under(cover) Perfecting Coconut Eye Primer
By now, you're probably already familiar with Marc Jacobs Beauty's Coconut Collection. This month, the brand adds another product to its range: The Under(cover) Perfecting Coconut Eye Primer. Formulated with the same goodness as the Under(cover) Perfecting Coconut Face Primer, this one also contains extracts of coconut and velvet flower. Smoothen it on your eyelid and you'll find that your eyeshadow will go on buttery smooth and bolder in colour than ever.
RM125, Sephora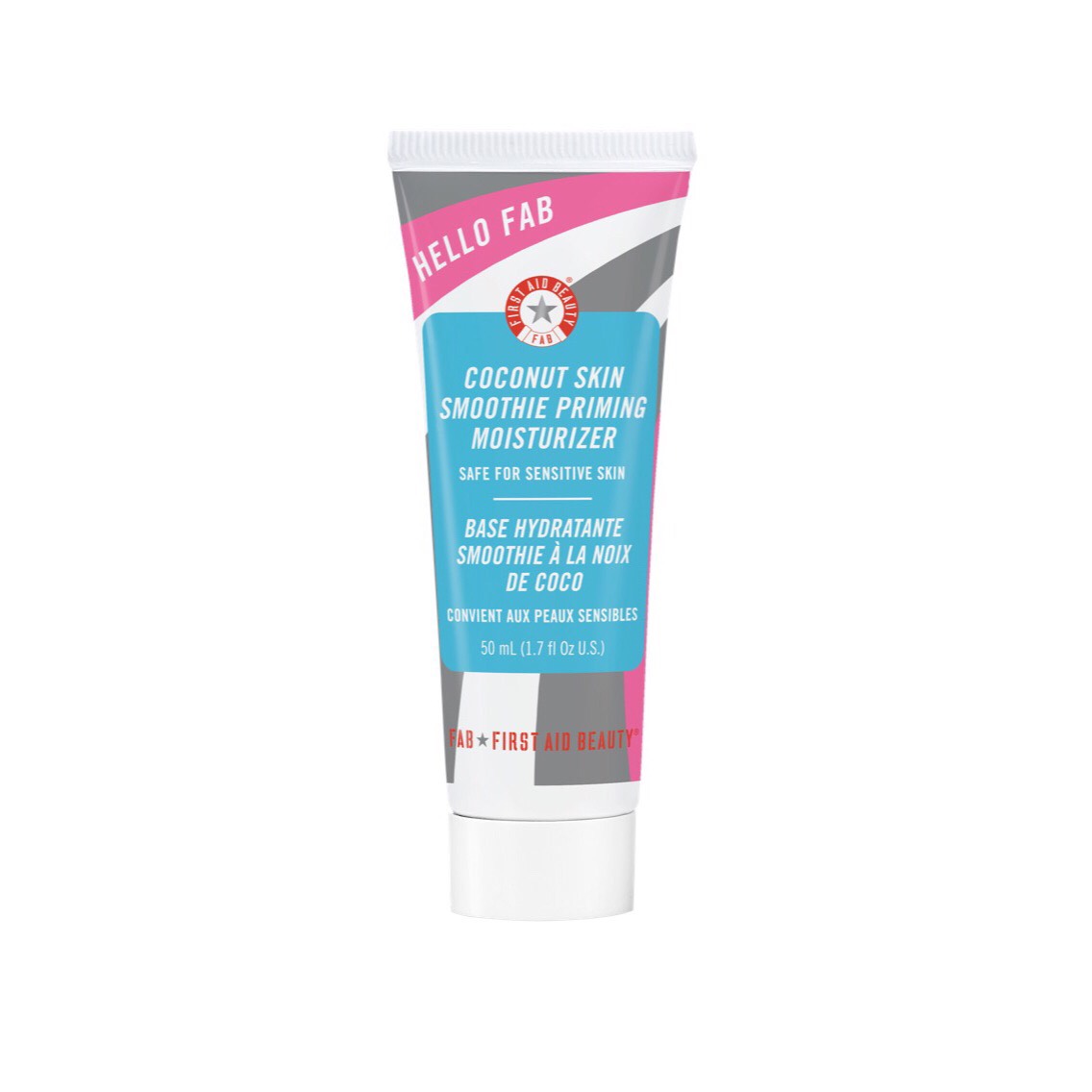 4
First Aid Beauty Hello FAB Coconut Skin Smoothie Priming Moisturizer
They say the greatest face canvas for makeup is well-hydrated skin. It makes perfect sense then, to prep skin with a primer that contains coconut water. The Hello FAB Coconut Skin Smoothie Priming Moisturizer acts as both a moisturiser and a primer, enhancing skin with that lit-from-within glow. Plus, it helps skip a step in your makeup routine, and we're all up for that.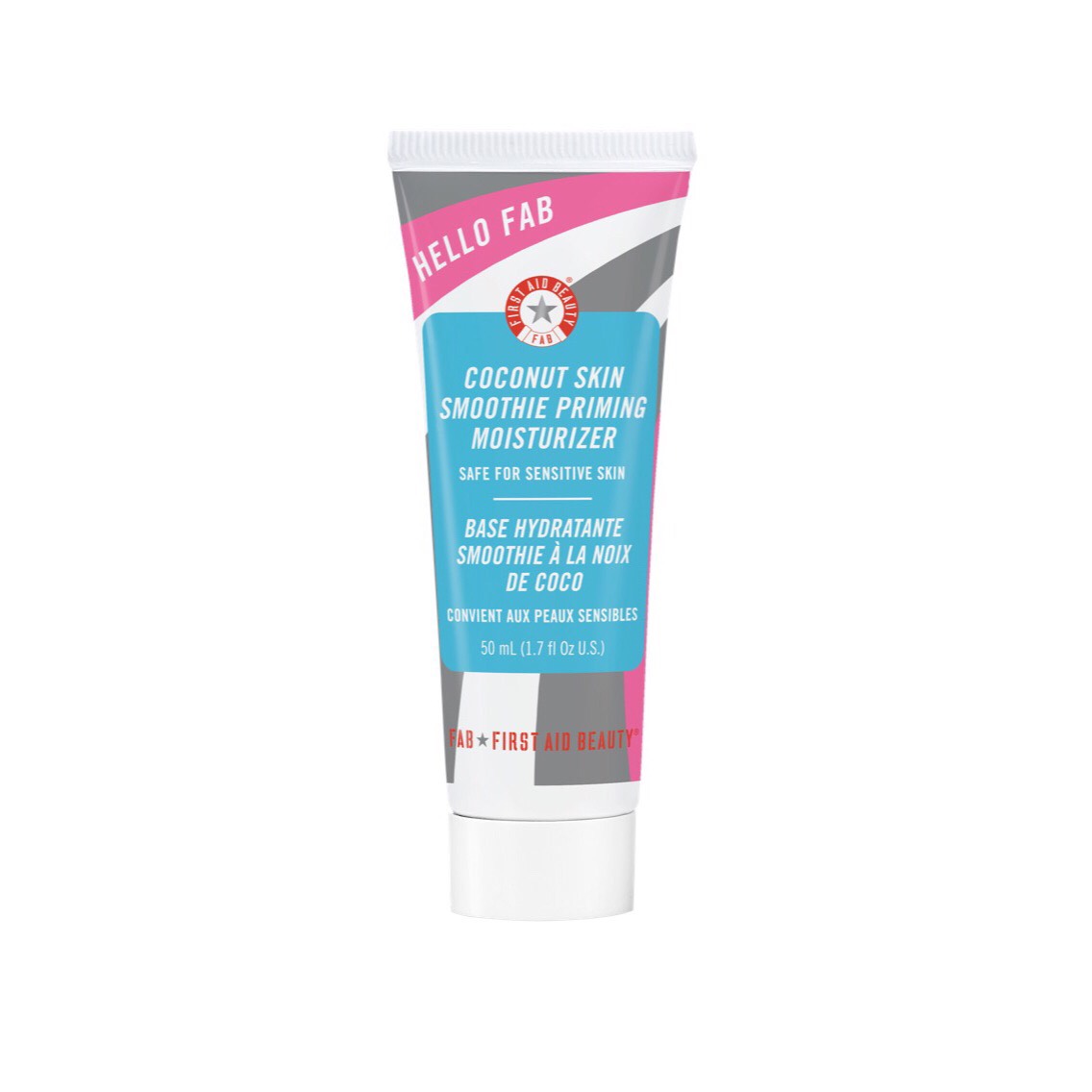 5
Urban Decay Quick Fix Hydra-Charged Complexion Prep-Priming Spray
We love spritzing on a face mist, even more so when it imparts a whiff of coconut and beach vibes. Holiday fantasies aside, the Urban Decay Quick Fix Hydra-Charged Complexion Prep-Priming Spray can be used in three ways: Before applying your makeup to prep skin, at night to increase skincare absorption before your serums, or anytime you feel your skin needs that extra boost. It's formulated with vitamin B3, Sepitonic M3, and coconut water. The combination of all three ingredients gives skin a reduction in pore visibility, improved skin radiance, and better skin hydration.