Treating your skin well from the inside and out is important. You drink plenty of water and eat your veggies. You go through a rigorous 10-step skincare routine every night and ensure you use only the best products. But go one step further and treat your skin to a good dose of luxurious foundations made of the best skincare ingredients.
In fact, most reputable makeup products in the market now are imbued with an ingredient or two that's nutritious for the skin. Not wanting to be left behind, high-end brands have picked up on this trend too.
So where should you start looking? Take your cue from Clé de Peau Beauté's twinkling jar of  La Crème. The RM2,756 cream is one of the priciest moisturisers in the world and contains high-tech ingredients such as golden silk extracted from platinum golden cocoons specially reared for the brand. It also recently debuted its foundation version — the result of 20 years of innovation that's made with Illuminating Veil Infusion — a combination of rare extracts and oils.
But Clé de Peau Beauté was not the first. Other high end brands such as La Prairie carry products like the Skin Caviar Concealer Foundation. It's infused with caviar — a potent ingredient that's said to come with anti-aging properties.
While you're still deciding whether or not it's worth dropping a few thousands on luxurious foundations, here's our list that could just help you make up your mind.
1
La Mer The Soft Fluid Long Wear Foundation
The Creme de La Mer is an old favourite, used even by the likes of Jennifer Lopez. The key ingredient that makes Creme de La Mer so coveted lies in the the Miracle Broth, the legendary healing concoction that helped its founder Dr. Max Huber restore his skin after he suffered burns. While the Miracle Broth has since seen many improvements, its potency is thanks to sea kelp and other natural ingredients that works to moisturise your skin. The Soft Fluid Long Wear Foundation contains the Miracle Broth to bring that same hydration and anti-aging properties to your skin while covering your imperfections.
RM475, La Mer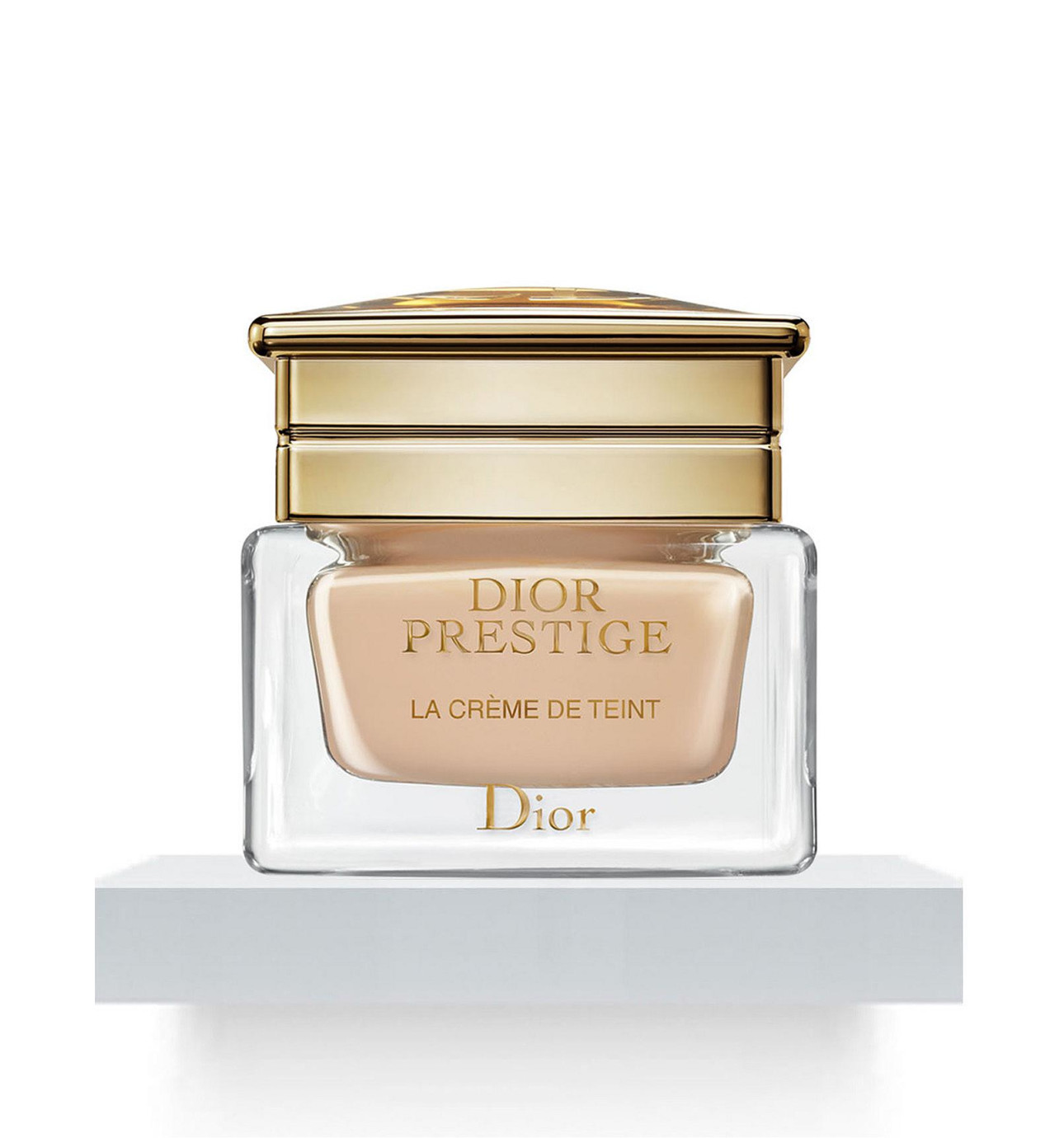 2
Dior Prestige La Creme de Teint
Dior's skincare department is indeed sizeable, but the Prestige La Creme is especially known for its key ingredient: the Rose de Granville — a variety of roses from Granville that thrives in harsh climates while maintaining its beauty. It is treasured for its enhanced regenerative potential and is also found as an ingredient in the Dior Prestige La Creme de Teint to give its wearer a fresh and plumped complexion day after day.
RM390, Dior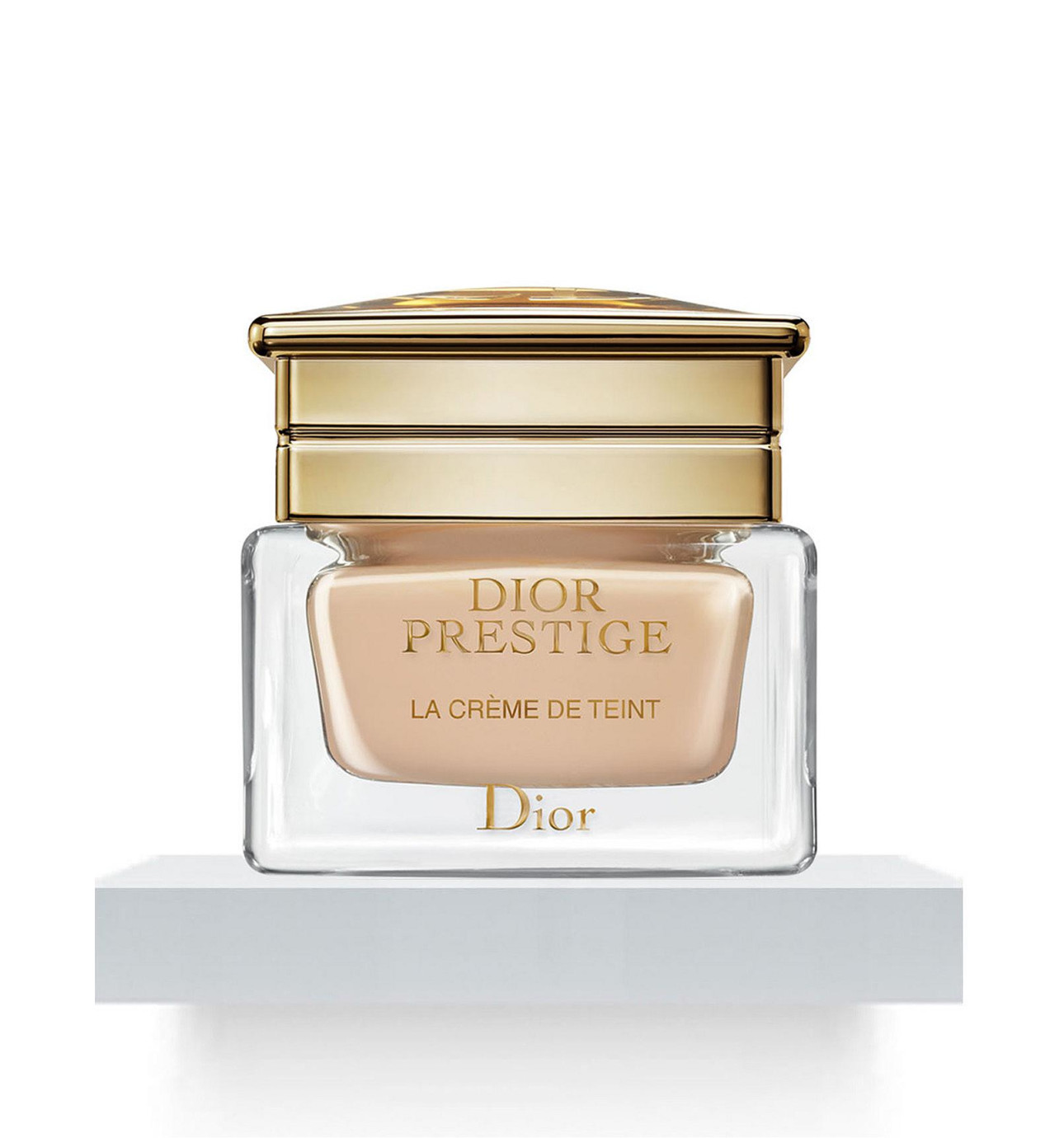 3
Chanel Sublimage Le Teint
At the heart of Chanel Sublimage's potency is Vanilla Planifolia, a variant of vanilla that hails from the island of Madagascar. The plant is known for its extraordinary regenerating properties, making it a vital ingredient for anti-aging skincare. The hydrating formula is made of Intense Vanilla Planifolia water, which gives strength and vitality to skin, while diamond powder reflects light and gives skin an illuminating radiance.
RM450, Chanel
4
La Prairie Skin Caviar Concealer Foundation SPF15
The legendary Skin Caviar Concealer Foundation SPF15 is rich with nutrients from the sea and is said to lift and firm skin like no other. It contains anti-aging properties and gives excellent coverage without caking up on the skin without sinking into fine lines and wrinkles. The additional cream concealer on the lid also helps to cover up fine lines around the eyes and neutralises dark under-eye circles.
RM1,110, La Prairie
5
Clé de Peau Beauté The Foundation
Clé de Peau Beauté Le Fond de Teint is as beautifully designed on the outside as it is well-formulated on the inside. The multi-faceted design of the jar reflects so much light, it is reminiscent of a precious stone.  The foundation contains Illuminating Complex, a product that blurs imperfections on the skin while improving firmness and hydration in the long run. As the brand's ambassador Amanda Seyfried attests, "I love how it doesn't just cover up imperfections but works with your skin to bring to light its natural qualities."
RM1,100, Clé de Peau Beauté