The new beauty products that aren't a limited-edition holiday collection.
It has been an eventful year of beauty launches. From high-tech skincare devices to new fragrances and the entry of some international beauty brands to Malaysia, 2020 has been an exciting beauty year, to say the least.
Skincare has also been given a more focused spotlight in 2020, no thanks to the pandemic. With new concerns like mask acne (maskne) and self-care while in lockdown, we saw an increasing number of products catered to combatting them from salicylic acid products to essential oils.
Yet, despite needing to wear masks in public, it hasn't stopped us from putting on makeup. There will always be a solution to it, from transfer-proof foundations to matte lipsticks and, of course, makeup setting sprays.
While we've been busy rounding up the year with a list of limited edition holiday collections leading up to Christmas, we haven't forgotten to include these new beauty releases that are sure to have a place in your hearts and your dressing tables.
1
Fenty Beauty
If you love the high shine of Fenty Beauty's Diamond Bomb All-Over Diamond Veil, you'd be thrilled to know that the brand has released two limited-edition shades for you to add to your collection. The first is a stunning rose gold shade aptly named Rosé Rave, while the other is an online-exclusive shade you might need to work a little harder to acquire: Royal Icing. The latter of the two is a champagne gold sparkle that is sure to complement any skin tone.
The Fenty Beauty Diamond Bomb All-Over Diamond Veil in Rosé Rave is available online and in-stores at Sephora.
Shop here
2
Nudestix Nude Blooms by Pony Park
Nudestix has collaborated with South Korea's most popular beauty influencer and makeup guru – Pony – to curate this ultra-pretty makeup kit that will guarantee you to emulate Pony's signature flushed makeup look. Aptly named Nude Blooms, this five-piece makeup kit has been personally picked out by the K-beauty influencer and features the Nudies Bloom in Cherry Blossom Babe, a bright rose-pink multi-use stick; Nudies Glow in Illumi-naughty, a pearly white highlighting stick; Magnetic Luminous Eye in Praia; and Lip Glace in Nude 04, a hydrating lip gloss in blush pink. The makeup kit also comes with a hot pink pouch and the iconic Nudestix tin with a mirror.
The Nudestix Nude Blooms by Pony Park kit is available online and in-stores at Sephora.
Shop here
3
Burberry Essentials Glow Palette
The Burberry Essentials Glow Palette is everything you need to glow, sculpt, and blush encased in a gorgeous, luxurious palette. Formulated with a cream to powder formula, the contour, blush, and highlighters are lightweight and easy to blend with buildable intensity. Want a natural, flushed look? They've got you. Need something intense for that Zoom call? This palette will sort you out. The palette is available in two variants to suit any skin tone: Light Harmony and Dark Harmony.
The Burberry Essentials Glow Palette is available online and in-stores at Sephora.
Shop here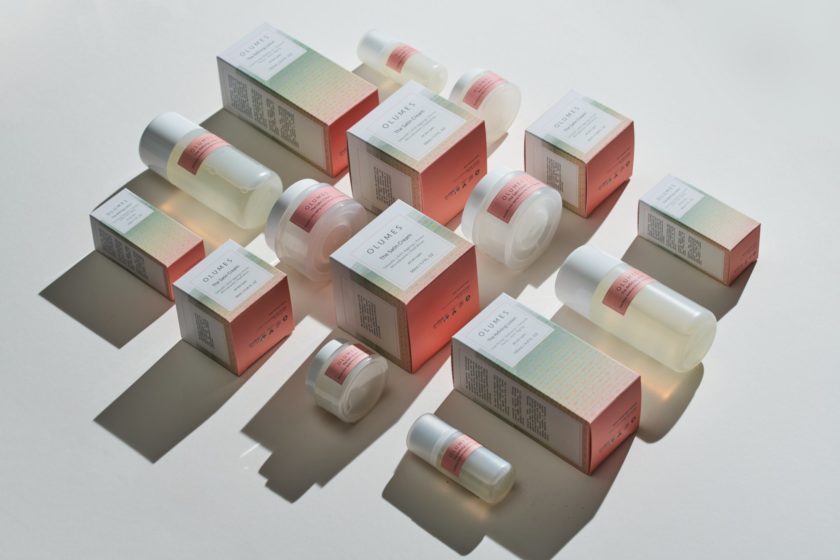 4
Olumes
Olumes isn't just a Malaysian skincare brand — it was developed by indigenous Bornean people, for the people. Its name is derived from the Kadazan-Dusun language to mean 'beautiful', and you definitely will be after using these skincare products. As part of the brand's debut, Olumes will be releasing a collection of skincare: The Refining Lotion, a lotion formulated with AHA, BHA and PHA acids to mildly exfoliate the skin; The Satin Cream, which contains Kalalit Extract that the Kadazan-Dusun people swear by for its ability to soothe irritated and inflamed skin.
All Olumes products are vegan and cruelty-free. A part of the sales from the brand's products will also go back to rainforest preservation initiatives.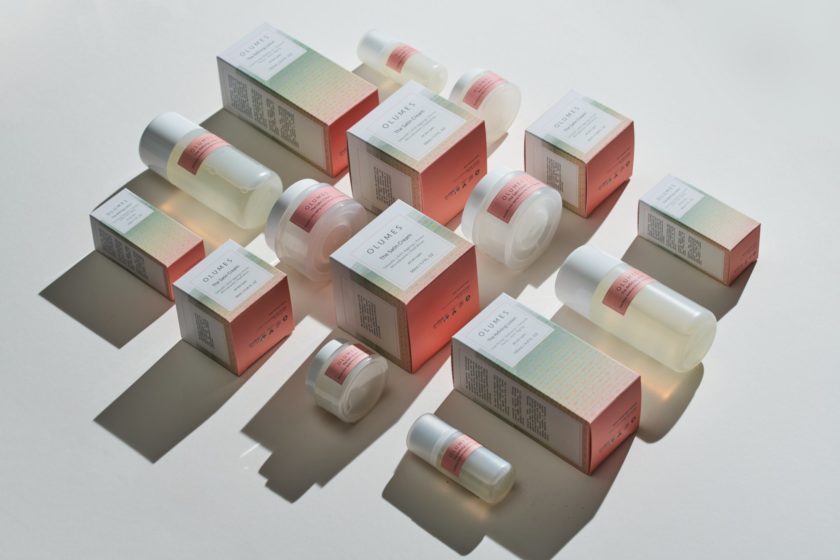 The Refining Lotion
RM80 (30ml); RM280 (130ml)
The Satin Cream
RM150 (20ml); RM300 (50ml)
Shop here
5
Rahua
For healthy hair, you need to start with the basics: a good shampoo and conditioner duo. With Rahua, you can't go wrong. The cult haircare brand is finally available in Malaysia, and you can get it in KENS Apothecary. The name came from the ungurahua nut, whose oil was used by Amazonian women to keep their long hair strong, silky, and healthy. When the founders, on their environmental mission to the Amazon rainforest brought back rahua oil to the city, its users were hooked. Thus, the haircare brand was born.
The first product to debut from the brand was the Rahua Elixir, but it now has over 25 products in its repertoire, ranging from cleansers to hair treatment, styling products, and also bodycare/wellness products.
Rahua is available at all KENS Apothecary outlets.
Shop here
6
FAQ 100 range
From the brains behind renowned skincare device brand Foreo comes a new, even more powerful skincare device brand: FAQ. Powered by the success of its T-sonic pulsation devices, FAQ is debuting a product with a technology that's never been seen before, housed in a palm-sized gadget: the FAQ 100 Range. What does it do, exactly? You can customise your own treatment to solve anti-aging problems. The device comes equipped with EMS-Pro, electrical muscle stimulation (EMS) to firm and train facial muscles; Power-RF, powerful heated waves to tighten and contour the complexion; LED-Pulse light, deep-penetrating pulsed LED lights to revive skin; and of course, T-Sonic Pulsations. There are currently three types of FAQ 100 devices: the FAQ 101 (the entry-level range), FAQ 102, and FAQ Diamond. 
The FAQ 100 range is available for purchase on Lazada.
7
AHC Age Defense Real Eye Cream for Face
If the name sounds confusing, worry not. This eye cream is actually a two-in-one, and you can use it on your face too. This new anti-aging cream from the renowned South Korean aesthetic brand is formulated with the brand's proprietary Gold Peptive ingredient, which promotes the synthesis of collagen by 173% while also improving its stability and retention of efficacy. After using this anti-aging cream, skin will be moisturised and wrinkles smoothed out.
The AHC Age Defense Real Eye Cream for Face is available online at Lazada.
Shop here
8
One/Size by Patrick Starrr new products
Another new brand that Malaysia has the honour of welcoming is One/Size by Patrick Starrr, the larger than life American beauty influencer. We're sure the lineup is going to leave you with a snatched face. There's a One/Size Patrick Starrr Visionary Eyeshadow Palette with colours that can pull off both nude and glam looks; sparkly opaque One/Size Eye Popper Sparkle Vision Eyeshadow; the One/Size Point Made 24-Hour Liquid Eyeliner Pen for the sharpest eyeliner flick; the blurring and smoothing One/Size Ultimate Setting Powder for the best bake-out; and more. 
One/Size by Patrick Starrr will be available online at Sephora from December 3rd, 2020.
One/Size Patrick Starrr Visionary Eyeshadow Palette
RM190
One/Size Eye Popper Sparkle Vision Eyeshadow
RM100
One/Size Point Made 24-Hour Liquid Eyeliner Pen
RM86
One/Size Ultimate Setting Powder
RM136
Shop here