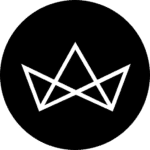 Editor's pick: Pixi Beauty infuses botanical elements in its multi-tasking skincare products
Many would know Pixi Beauty by its cult-favourite Glow Tonic. In fact, the brand has actually been around for a decade but its sudden rise to fame only happened a couple of years ago, after beauty influencers featured it on their social media accounts for its effective results.
The brand, which also goes by the name Pixi by Petra, is created by Petra Strand who has over 20 years experience as a makeup artist and product developer. She creates innovative formulas that revolve around botanicals and beneficial ingredients — so that your skin looks and feels amazing.
A mother herself, Petra understands how it's like for women who have no time to spare on their beauty regimes. That's why the brand is truly about multitasking, flaw-fixing, youth-enhancing products for women on-the-go.
You may recognise a few popular products from the line beside the Glow Tonic, like the Rose Oil Blend and Glow Mud Mask that are also beloved by many. You'll find more in our list of editor's picks below. Order these products online or grab them from Sephora stores, where they've just been launched.
Jump To / Table of Contents