With so many different varieties of anti-ageing and firming creams, serums, and even certain types of "superfoods", it can be difficult to decide what you really need for your skin.
Our solution: Go back to basics and invest in one high performance cream — La Crème by Clé de Peau Beauté. Here's why we love this luxurious, multi-benefit product, and what it can do for your skin in the long run. Reduces visible sagging
Using the latest technology in cosmetics, La Crème is able to retexture, moisturise and liberate your skin from various cutaneous stressors overnight — and you'll feel the difference in the morning. This product is also equipped with ingredients such as rosemary extract, which has anti-ageing properties. This means you can look forward to having diminished facial lines and firmer skin.
Results in radiant, youthful skin
La Crème contains Illuminating Complex EX, an elixir that is infused with platinum golden silk and Japanese pearl, and promotes your skin's inner radiance. It is exclusive to Clé de Peau Beauté products.
Feel pampered with its deep, rich texture Much attention and detail has gone into the creation of La Crème. To obtain the platinum golden silk inside its formula, Clé de Peau Beauté harvested silkworm cocoons from the mountains of Northern Thailand, and extracted the fluid found inside the silk fibres. Incorporating this platinum golden silk in the cream gives it a luxurious, smooth texture when applied on skin. We also love the calming effect of its fragrance, with carries notes of rose and rare orchid.
Coming soon: Available in a travel-friendly size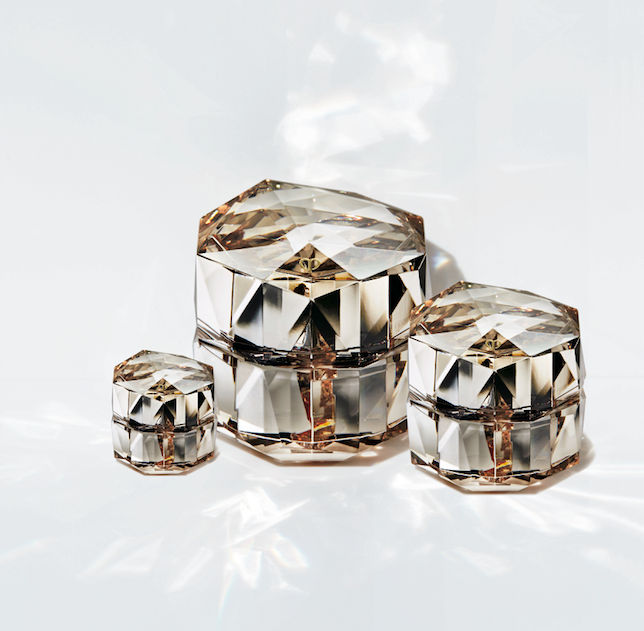 Available from May 2017 onward, this limited edition 10ml La Crème is compact and convenient, especially when you're traveling and in need of overnight relief for your skin.